Tewkesbury Park Hotel and Golf Club, the Cotswolds
Irene Caswell
Posted on 15th Nov 2019
Irene Caswell visits the medieval market town of Tewkesbury, at the confluence of the rivers Severn and Avon, to stay at the Tewkesbury Park hotel and soak in the atmosphere.
Tewkesbury was at the heart of the Wars of the Roses. This is where the famous Battle of Tewkesbury took place when many Lancastrians lost their lives defending against the Yorkists in May 1471 in the 'Bloody Meadow' situated at the end of the Tewkesbury Park drive. The park is mentioned in history books as early as the 14th century. Its high location commands panoramic views across the countryside and the beautiful Malvern Hills in the distance. Built around 1870 the original manor is set within 167 acres of land, and is now home to the independent, family-owned Tewkesbury Park Hotel and Golf Club.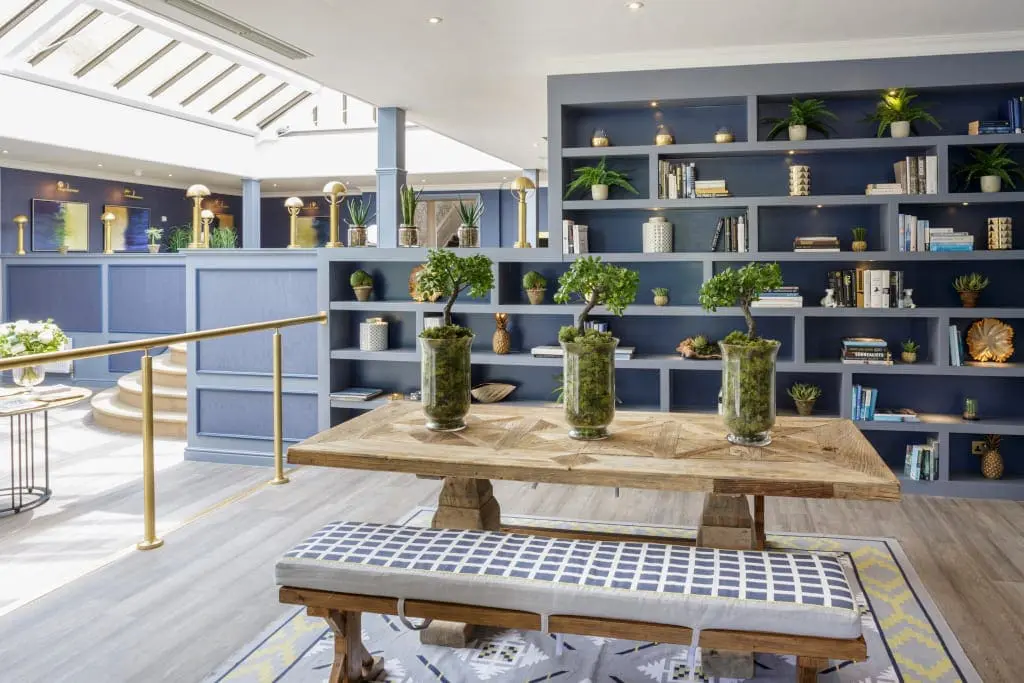 The Golf Club, designed by golfer Frank Pennink, opened in 1976. If you are not a player don't let this put you off as the hotel feels very much like a country home and the welcome is a warm one from the minute you arrive.
Country House Style
The daily newspapers, Nespresso machine, fluffy towels and complimentary slippers in guest bedrooms are commonplace offerings at any four- or five-star hotel in the UK. At Tewkesbury Park, however, there is all of this and more. The attention to detail is remarkable. It feels like nothing is too much trouble to create a beautiful, country house atmosphere.
From the piles of carefully selected hardback books in the bar, to the pretty pink hot water bottle on my bed, I felt very indulged. The furnishings are made from high quality wool and linens. Colours throughout are the soft blues, teals and golds of the natural world. There are plenty of restful seating areas offering plump sofas festooned with cushions to settle in on a rainy afternoon. Over a glass of prosecco in the lounge before dinner I thumbed through an early book by chef Gary Rhodes and snapped a few interesting recipes with my iPhone and felt quite at home.
Accommodation at Tewkesbury Park
I stayed in the Margaret de Anjou historic suite which is a mix of traditional and contemporary interior design. The country home style continued with attractive ceramic bedside lamps, wool crafted cushions and a throw, and the much appreciated hot water bottle. The king size bed was extremely comfortable.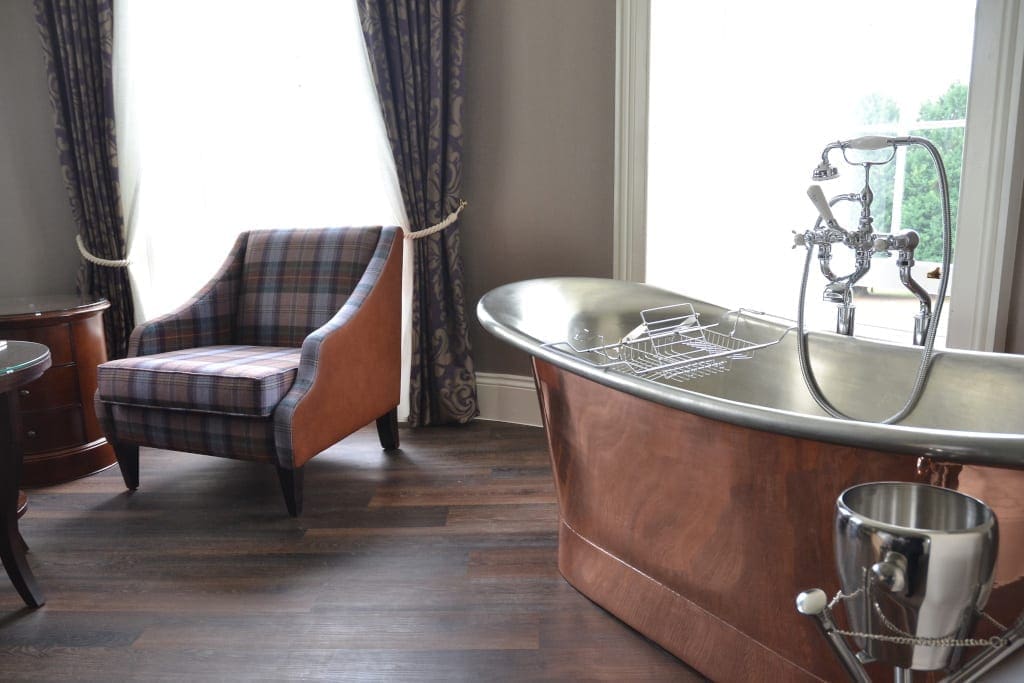 The elegant furniture included a dressing table, cabinet, two club chairs, again upholstered in a fine checked wool fabric, and a coffee table. Apart from the generous sized bed the main feature in the room was a luxurious copper, ceramic lined bath just made for a long, relaxing bubble bath.
Additional facilities included a Nespresso coffee machine with complimentary supplies and my favourite Clipper organic tea bags. The WiFi was good, a Smart TV offered a comprehensive programme, and a quality bedside radio allowed late-night listening to Radio Four.
The bathroom was super modern with a walk-in Grohe rain shower and the aforementioned towels and slippers. The guest toiletries are by regional producer Bramley using 100% natural botanicals. While I would not normally mention the tiling in a bathroom here it was a charming grey and white pattern resembling period wallpaper – a feature repeated elsewhere in the hotel – which makes for a very attractive overall interior design.
Health & Leisure
The Health Club, situated next door to the hotel, has a good size indoor pool, as well as a sauna, steam room and outdoor hot tub. The area for relaxing around the pool is relatively small but in summer there is also the outdoor terrace for relaxing.
The two Spa treatment rooms and nail bar are located within the hotel and access is through an interior corridor. This eliminates the necessity of passing through reception on return to your room after a treatment. The spa has partnered with the Natural Spa Factory of Bath. I spent an incredibly relaxing hour having a candle massage, one of the best massages I have enjoyed in a while. I would recommend booking in advance to ensure your preferred time and treatment.
Locally supplied produce includes Gloucestershire Old Spot pork fillet and venison saddle from the Forest of Dean
The gym includes a comprehensive selection of professional equipment and a spin studio. The guest toiletries here are by Natural Spa Factory and the hair dryers are Dysons. As I mentioned previously the attention to detail is excellent.
The Health Club's No. 19 café had a lively and friendly atmosphere and relaxed environment for refreshments after a swim, a workout or a round of golf. In case you never played golf before and you want to be prepared but you have a doubt on how to choose golf equipment check here for some useful things.
Dining at Tewkesbury Park
The cocktail bar and lounge make for a stylish setting for pre-dinner drinks or a night cap. In the elegant Mint restaurant Executive Chef Anuj Thakur presents a seasonal menu. Locally supplied produce includes Gloucestershire Old Spot pork fillet and venison saddle from the Forest of Dean.
I started with a lovely autumnal dish of beetroot, red onion and mint bhajis. Rich in taste they were perfectly crunchy on the outside with a softer centre and served with a caramelised fig chutney and pomegranate. I particularly enjoy fish curries and the Malabari sea bass fish curry with a turmeric coconut sauce was utterly divine, creamy and moreish with soft spicy flavours. It came served with layers of sweet pickled onion which added another element, both sweet and sharp at the same time, to the dish. A house Portuguese Artolas vinho tinto held its own beautifully with the curry flavours.
Sustainable Living
The hotel admits it has a 'way to go' on sustainability however initiatives include increased insulation, energy efficient windows and doors, and low-energy lighting, with motion activated lighting in the hallways, something that always delights the child in me.
Tewkesbury Abbey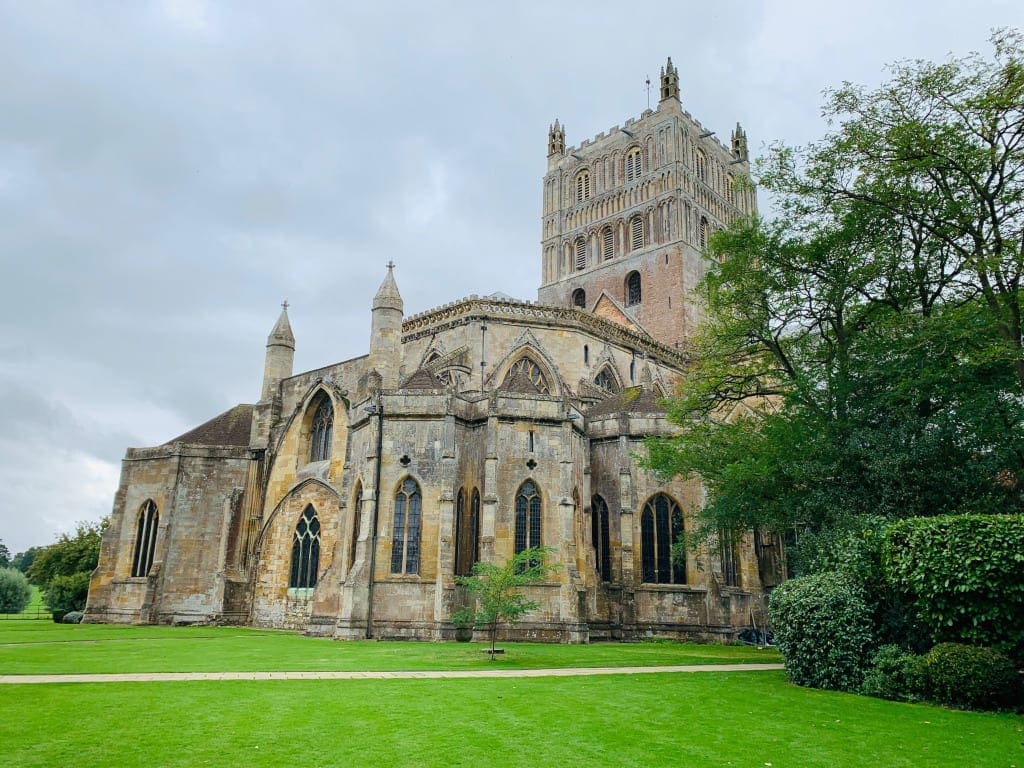 It is a short walk from the hotel to the town of Tewkesbury. Never one to miss the opportunity to poke around a historic building I braved the weather to explore Tewkesbury Abbey. Originally part of a monastery originally, the Norman building survived the Dissolution of the Monasteries by Henry VIII. The building was purchased in 1540 by local residents for what was then no doubt the staggering sum of £453. Some of the original features are still in place, including small individual chapels which reveal evidence of bright colours on the ceilings. We tend to believe that all historic buildings were originally plain stone, but the reverse is often true and the decoration has simply worn away over the years.
---
Tewkesbury Park Photo Gallery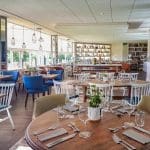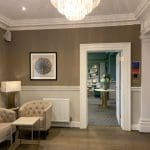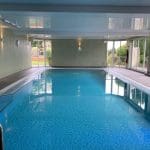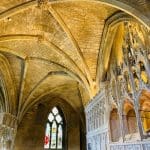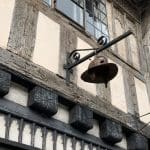 ---
Getting to Tewkesbury Park
London is just a two-hour drive away from Tewkesbury Park. The nearest station is Ashchurch for Tewkesbury, two miles out of town, on the Bristol to Birmingham line.
The hotel is dog friendly and with all that open space to explore your pooch will love you for a visit.
---
Tewkesbury Park Hotel & Country Golf Club
Features 93 rooms and suites in the main hotel and accommodation wing. Prices from £127 (advance bookings). www.tewkesburypark.co.uk.
Irene Caswell
Irene Caswell is a freelance writer, with over 15 years PR experience within the culture, travel and lifestyle sectors. Her writing has included restaurant and exhibition reviews as well as travel features - she has travelled to 19 countries and over 27 cities, so far. A 2,500-mile trip around Europe in a vintage Healey Silverstone clocked up 11 border crossings and she has a particular soft spot for Mallorca, where she lived for a year. Best of all she likes walking the beautiful beaches and countryside close to her home in Hampshire.
Upcoming Events

Subscribe to our newsletter