Exploring the Best Beaches in The Bahamas
Travel Begins at 40 Editor
Posted on 5th Dec 2019
As winter approaches and the yearn for that winter getaway becomes stronger, Travel Begins at 40 guides you through the best beaches in The Bahamas.
The Bahamas is an archipelago of beautiful tropical islands, all with their own unique mix of beaches, water sports and stunning resorts.
With more than 700 islands and thousands of beaches to choose from, it is no wonder that some visitors can get overwhelmed at the prospect of choosing one or two to spend their holiday in. This is why we have put together a roundup of some of the best beaches in the Bahamas.
So, when you're planning your next break, along with remembering to pack the essentials, take an itinerary of your bucket list spots so you don't miss out.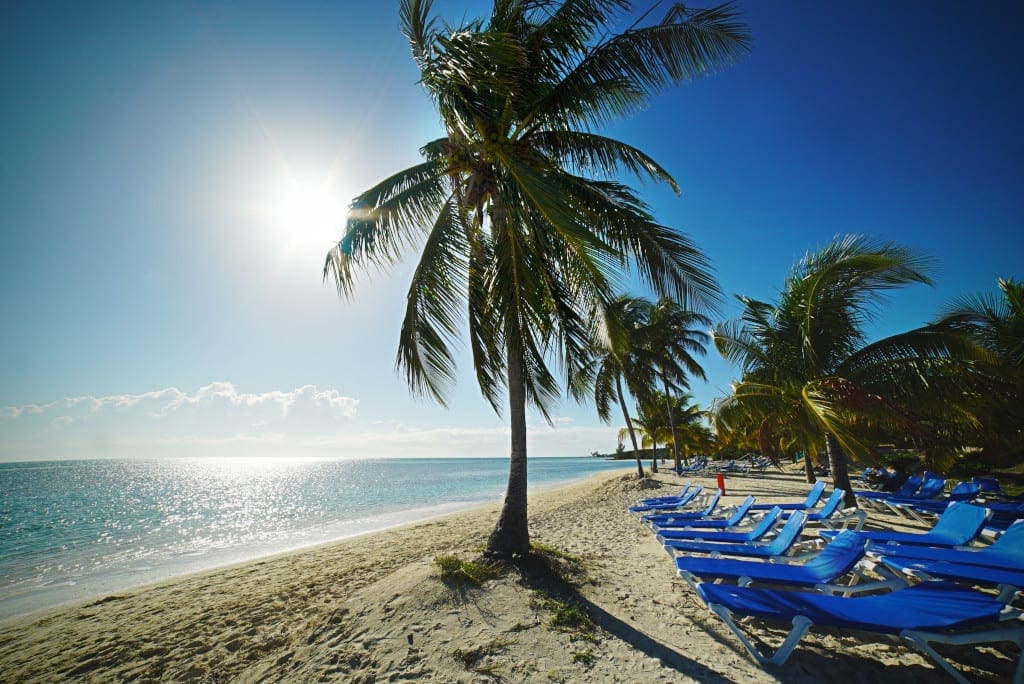 Gold Rock Beach, Grand Bahama
Gold Rock Beach is one of the most beautiful beaches in the whole of Grand Bahama Island. Conveniently located inside the Lucayan National Park, this beach is ideal for anyone who loves to spot wildlife and explore the surrounding limestone caves. Take a stroll through the dappled mangroves or head out on a kayak on Gold Rock Creek to glory in the views of the stunning park and seashore.
Pink Sand Beach, Harbour Island
Feeling the sand between your toes is one of those defining moments of any vacation. But have you ever been to a beach where the sand is pink?
Pink Sand Beach is a picture-perfect three-mile stretch of stunning shoreline. The sand is made up from millions of shells of small coral dwellers, which have all been crushed by the waves to form a uniquely beautiful beach. Interestingly, the sand doesn't get hot so you don't have to worry about burning your feet on the ground when you walk back from the sea to your towel.
Fortune Beach, Grand Bahama
The shallow waters of Fortune Beach make it ideal for those who prefer to dip their toes rather than take on high octane water sports. Though it is located on one of the most popular islands, it is not hard to find a quiet spot where you can kick back and soak up the sun in relative peace and quiet.
If you need to refuel during your sun-soaked afternoon, head to Banana Bay where you can grab some of the beloved Bahamian conch for lunch before sampling a specialty cocktail or two.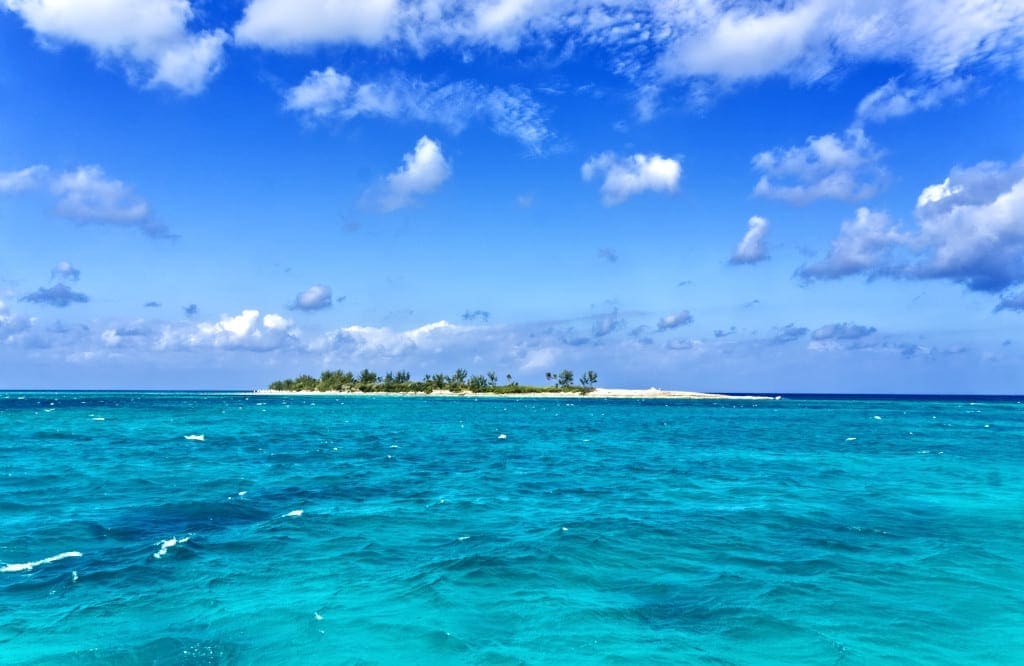 Surfer's Beach, Eleuthera
If it's full-on surf and water sports action that you're after, then it doesn't get much better than the aptly named Surfer's Beach on the island of Eleuthera.
The warm, clear waters of the Bahamas often get mistaken for the chilled-out seas of the Caribbean, but these islands are actually located in the South Atlantic Ocean where tall, rideable swells are the order of the day. Surfer's Beach faces north so it has some of the best surf in the region, though it is recommended that you visit in the winter season (October-April) to get the best waves.
Tahiti Beach, Abacos
For those times when you want to feel as though you are stranded on your own personal deserted island, head to Tahiti Beach.
Located on the southern tip of Elbow Cay, the beautiful white sands are framed with the shade from coconut trees, which you can rest under as you watch the calm, clear waves lap the shore. As it is relatively secluded and only accessible by foot, bike or boat, there aren't usually many people here so it's not hard to find a spot that you can have all to yourself.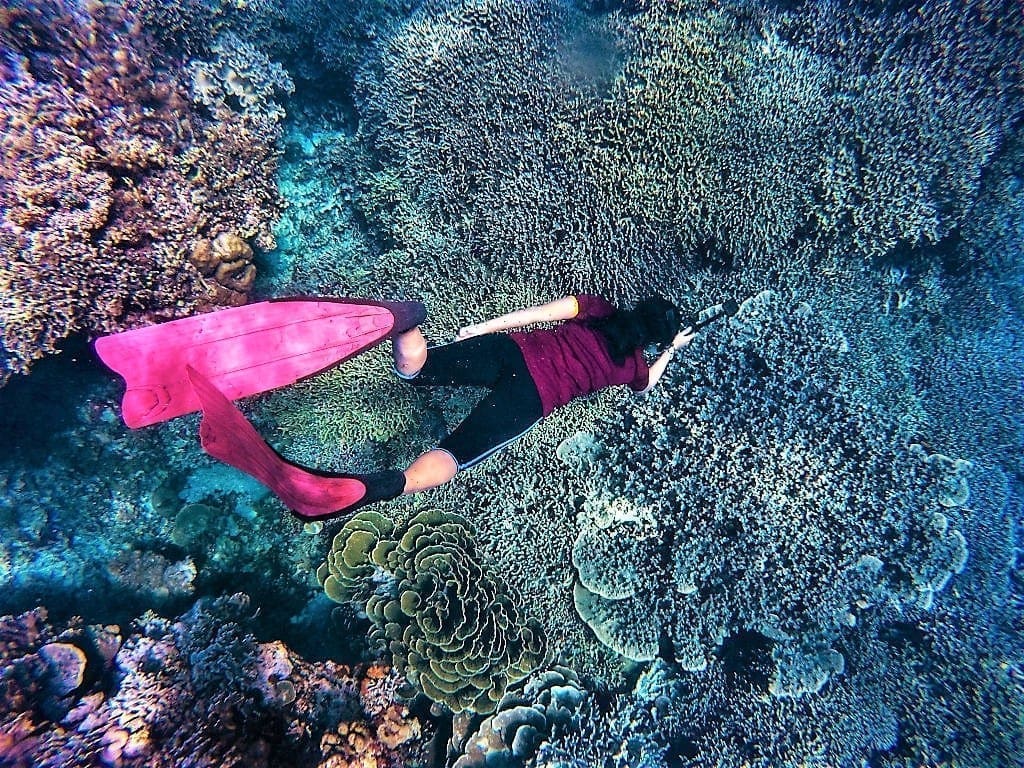 Dean's Blue Hole, Long Island
Freediving is one of the fastest-growing water sports, and there is no better place to experience it than at Dean's Blue Hole on Long Island.
The second-deepest saltwater sinkhole in the world, Dean's Blue Hole plunges to a jaw-dropping 663 feet – but you don't have to go all the way to the bottom. The impressive sinkhole can also be snorkelled if you simply want to take in the stunning underwater scenery after basking in the sun on the soft white sands.
Whether you want a relaxed holiday on a paradise island, or you want to experience the thrill of deep-sea diving, there is a multitude of beautiful beaches to choose from in the Bahamas. The only problem you'll have is choosing which one to visit first.
---
Things to do in the Bahamas
For more information on things to do in the Bahamas, visit: https://www.bahamas.com/. 
Travel Begins at 40 Editor
Travel articles, news, special offers, festivals and events from the Travel Begins at 40 Editorial team and our global network of travel industry contributors.