6 Exotic Festivals Around the World in 2020
Travel Begins at 40 Editor
Posted on 3rd Jan 2020
As we enter the new year, Travel Begins at 40 selects six exotic festivals around the world to look forward to, from New Zealand to the US, and Japan to Turkey.
Whether it's a penis festival in Japan, ghosts in Thailand or the frozen dead in the US, our calendar guide to six of the more exotic festivals around the world will help to keep your travels interesting in the coming year.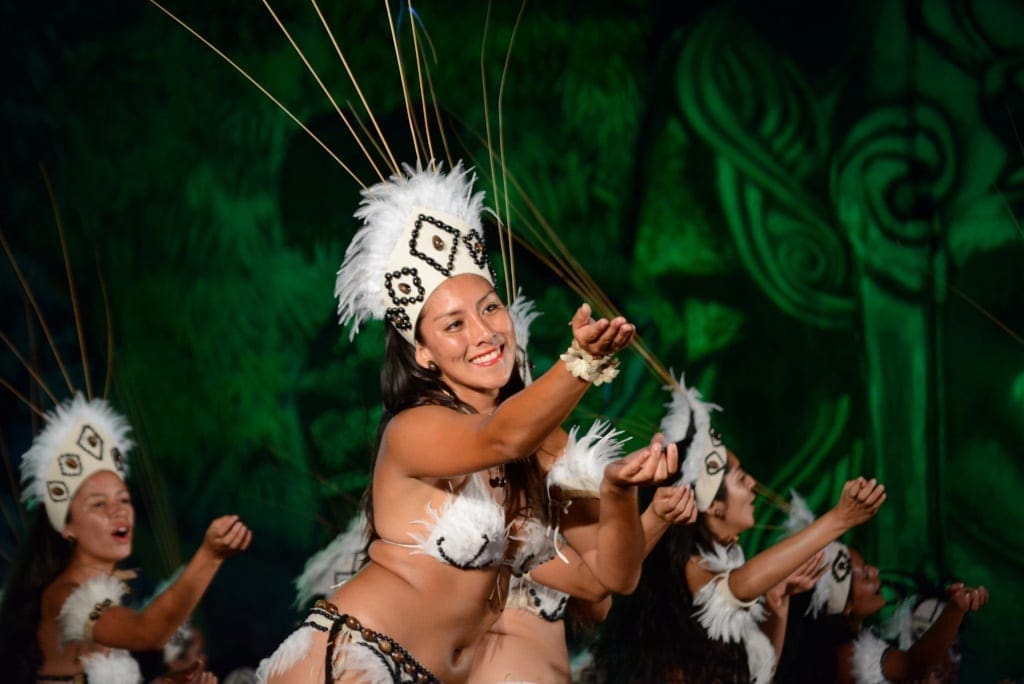 Tapati Festival, Rapa Nui (Easter Island), Chile: February
How about a festival on one of the most remote islands in the world? Held in February, Easter Island's Tapati Festival is a mix of sporting events and singing and dancing. The latter taking place at night on a stage at Hanga Vare Vare. There is also body painting and storytelling. The range of sporting events includes an island-wide triathlon – with local variations, including running while carrying about 20kg of bananas, horse races, swimming competitions, wave-riding/surfing and canoeing. A particularly local tradition is the Haka Pei, which involves charging 200 metres down a 45-degree slope on the trunk of a banana tree.
Tapati Rapa Nui literally means Rapa Nui week, though it actually lasts for two. It began in the 1970s as a way of reviving the island's culture and teaching the young about Easter Island's history. And if this isn't enough to keep you entertained you can always go visiting the 900 Easter Island statues, or Rapa Nua moai.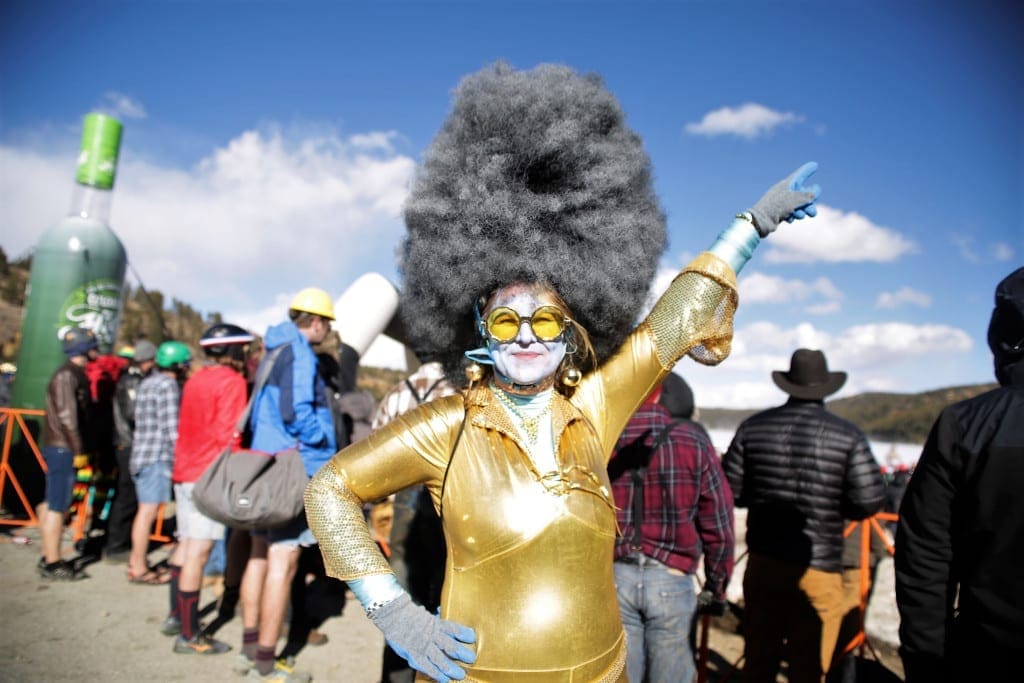 In March, Nederland in Colorado hosts one of the quirkiest festivals in the US, if not the world. Frozen Dead Guy Days features frozen festivities with dozens of live bands and such offbeat icy escapades as polar plunging in fancy dress costume and ice turkey bowling. Almost certainly unique in their origins, the frosty festivities pay homage to the suspendedly animated Bredo Morstol, who resides in a shed on dry ice above the town. Morstol's after-life and times, or rather the very fact of his continuing cryogenically prolonged existence, is the basis for this frost fest.
Kicking off with Grandpa's Blue Ball, featuring three live bands and the coronation of the Ice Queen and Grandpa Costume Contest winners, Frozen Dead Guy Days highlights include: live music, a Frozen Dead Guy lookalike competition and costumed polar plunging, a slow-mo parade of hearses, coffin racing, frozen t-shirt contests, icy turkey bowling, frozen salmon tossing, human foosball, brain freeze contests, frozen fix-a-flat competitions, ice and snow sculpting, frozen dead poet slam, and perhaps appropriately a dead silent disco.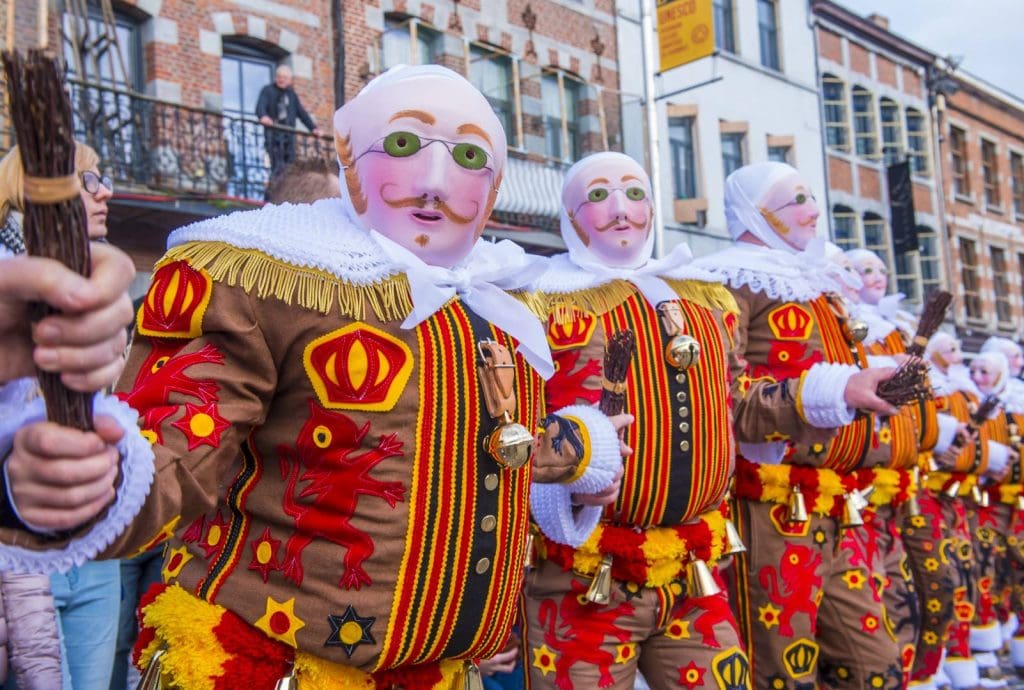 You will have to travel to a tiny town in the French-speaking part of Belgium to experience the surreal, Unesco-listed tradition of hundreds of locals of all ages roaming the streets at dawn to the sound of drums while wearing eerie, identical masks made of wax and uniformed costumes stuffed with hay. Welcome to the medieval Carnaval de Binche (Binche Carnival).
The anonymous character that is depicted is called Gille and represents a symbolic mix of fertile soil for a good harvest and the warding off of evil. But those are not the only protagonists of the carnival – others will appear with imposing hats sporting metres-long ostrich plumes weighing several kilogrammes, while there are also the more familiar Pierrot and Harlequin characters, and carnival societies showing off their costumes that they have been preparing in secret for months in advance. Expect lots of traditions, such as age-old dances in wooden clogs, throwing of oranges representing good fortune, and champagne and oysters for breakfast. Happy carnival.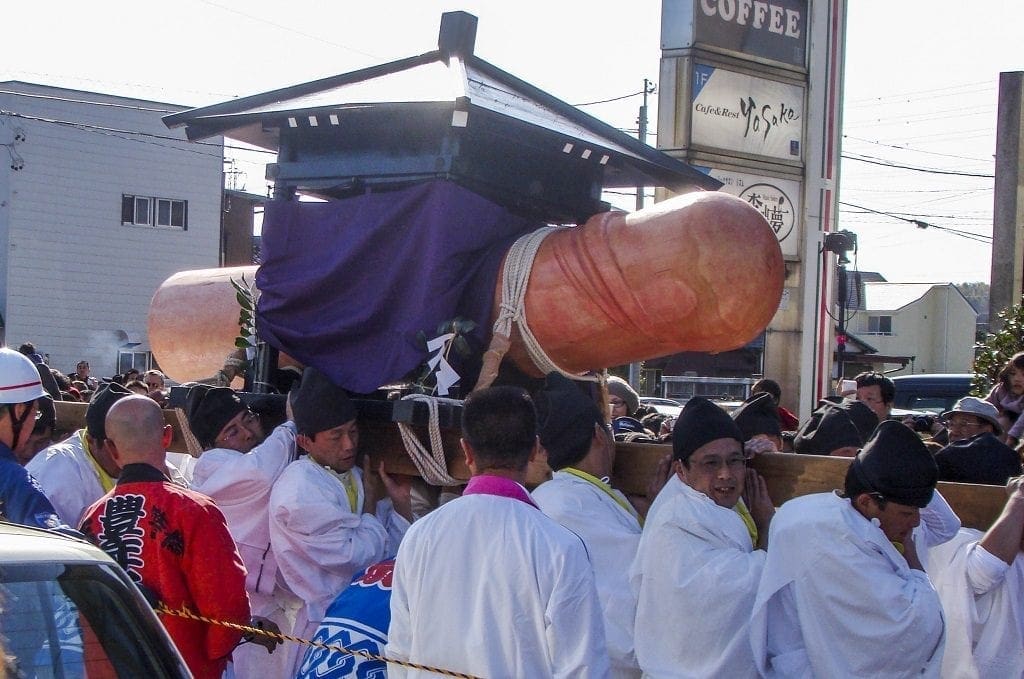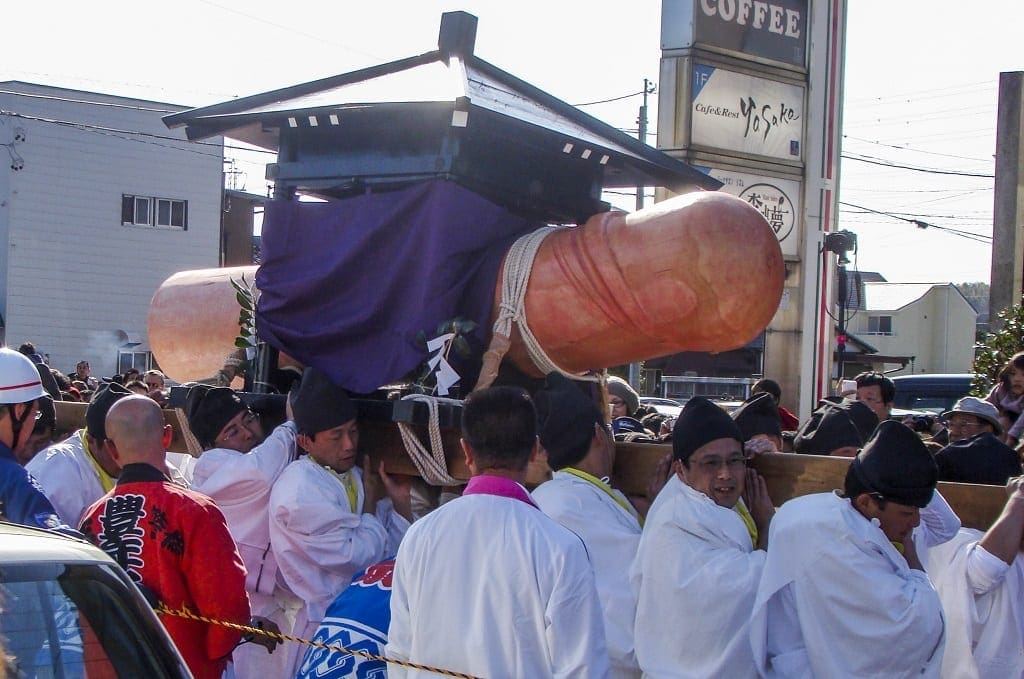 During what must surely be one of Japan's most amusing events, Kanamara Matsuri in Kawasaki, or the Japan Penis Festival as it is more colloquially known, tens of thousands of enthusiasts take part in an age-old fertility tradition with thousands of phalusses in all shapes, sizes and colours. The mikoshi parade is the festival's highlight when giant phalusses on divine palanquins are carried with much fanfare to the local Kanayama Temple.
The Japan Penis Festival now also has a more contemporary purpose such as promoting safe sex, and it does so with much gusto and animation – from penis-shaped candy and candles via the art of carving vegetables into phallus shapes to dressing up like a phallus. But one of the best things about Kanamara Matsuri is that it's all-inclusive with everyone participating with good humour – families with little children, the elderly, local drag queens and foreign visitors all join in the fun.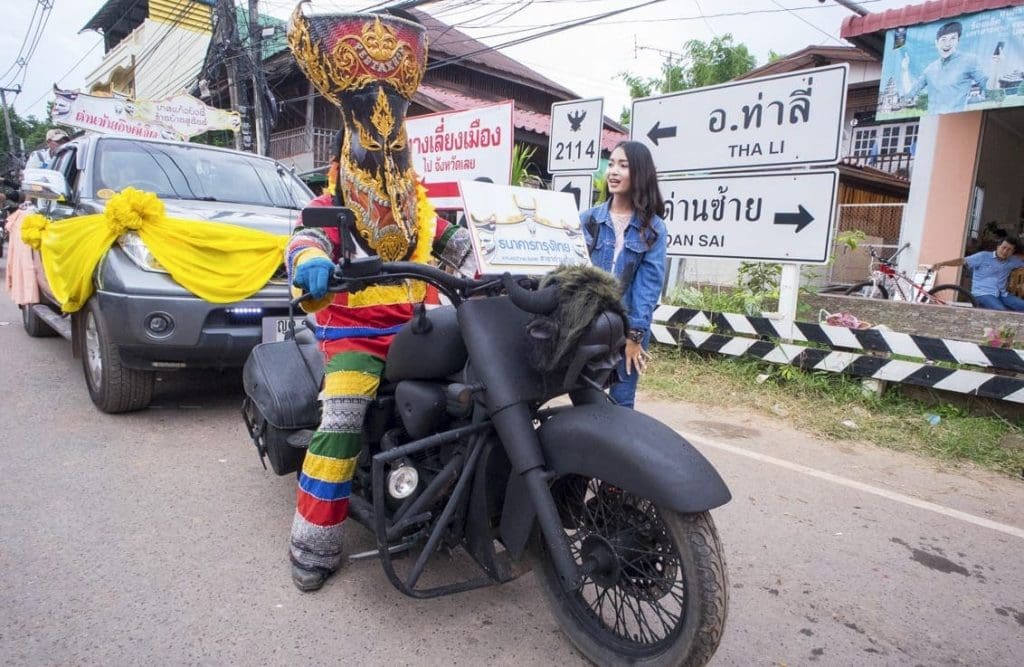 Phi Ta Khon or Ghost Festival, Thailand: July
If you want to experience the wild and weird side of Thailand then the Phi Ta Khon or Ghost Festival in Dan Sai, a small town in the province of Loei, is a pretty good bet. The raucous, alcohol-fuelled parties that take place during this three-day event are very popular but mask the older traditions on which the festival is based, including those of Buddhism, Brahmanism and local animism. Expect dazzling processions with masked participants dressed in colourful outfits, as well as mud-clad men representing fertile rice fields, and, on the same theme of fertility, oversized phalusses that are paraded around town.
The Phi Ta Khon festival goes back hundreds of years with handmade costumes and large, complex ghost masks that have found their way as far as the Musée du Quai Branly in Paris. To top it all off, during the Ghost Festival bamboo rockets are fired off into the sky to prompt the weather gods for a rainy and fertile planting season.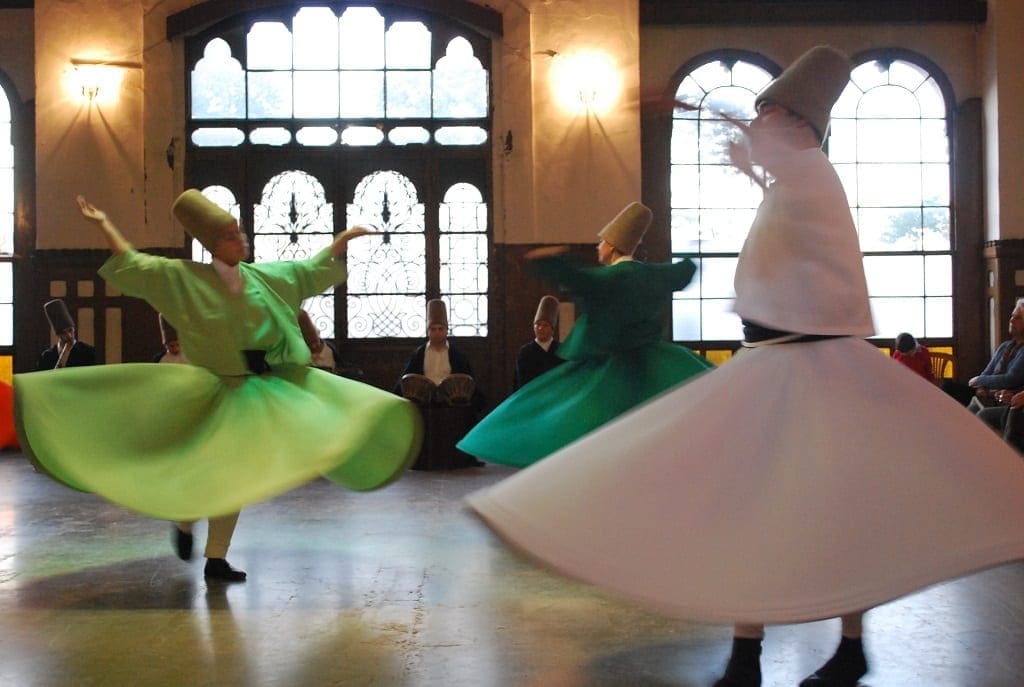 The Persian poet Rumi, who lived in the 13th century, may be familiar in the West for his beautiful poetry, but what is perhaps less known is that this Sufi mystic has also inspired the mesmerising dances of the so-called Whirling Dervishes. Designated a Masterpiece of the Oral and Intangible Heritage of Humanity by Unesco, the beautiful dances are performed by Mevleni – or Rumi's followers – dressed in wide skirts and conical hats representing a shroud and tombstone for the ego. While their fast-paced, trancelike whirling is a beautiful and spellbinding sight to behold, it is also a deeply spiritual experience for the performers who are seeking a hyperconscious state.
The Whirling Dervishes perform in different places in Turkey but the best place to experience these stunning dances is in the city of Konya in Anatolia which is both the location of the tomb of Rumi and the birthplace of the 13th-century Mevleni Order.
---
For further inspiration, read our calendar of Esoteric Festivals. 
---
Accommodation for 2020 festivals around the world
If you are looking for accommodation at any of the above exotic festivals around the world, then enter your dates in our flight and hotel comparison engine to search hundreds of sites for the best deals:
---
Other 2020 festivals around the world
Visit our Festivals and Events page for a more extensive list of festivals and events throughout the year.
---
Cover photo: a ghost disco at the Phi Ta Khon or Ghost Festival in Thailand. Photo by edtguide. Title background image: Frozen Dead Guy Days Rainbow c. Andrew Wyatt.

Travel Begins at 40 Editor
Travel articles, news, special offers, festivals and events from the Travel Begins at 40 Editorial team and our global network of travel industry contributors.