In the Potting Shed at The Eastbury Hotel Sherborne
Irene Caswell
Posted on 9th Jan 2020
Spending a night in the potting shed may not sound like the ideal getaway. The Garden Potting Shed suites however, set within the beautiful gardens at The Eastbury hotel Sherborne, offer a uniquely luxurious experience, as Irene Caswell discovers.
The stylish Georgian country house and pretty gardens are set in the charming historic town of Sherborne which is surrounded by open countryside. From the moment I stepped into The Eastbury's vintage taxi waiting for me on arrival at the station I knew I was in for a rather special experience.
The hotel is part of the Peter de Savary group and everyone I spoke to at The Eastbury confirmed that de Savary plays a hands-on role in the design and running of his hotels.
The entrepreneur clearly has a penchant for the theatrical. References to film and literature abound at The Eastbury. The juxtaposition of an old-fashioned lamppost and bronze statues of deer in the garden just needed a dusting of snow to turn the little mise-en-scène into the fantasy world of Narnia.
The entrance to the spa is straight out of The Hobbit. Elsewhere in the garden a giant chessboard brought to mind the hit TV series The Prisoner, or Alice in Wonderland. The bookcase in the drawing room displays vintage copies of Enid Blyton's works. These little flourishes coupled with luxurious furnishings, antiques and artworks throughout make for a delightful country-style home from home.
Accommodation at The Eastbury hotel Sherborne
I stayed in The Parlsey Garden Shed suite featuring a king size bed and a good sized bathroom with a spacious walk-in shower. An attractive seating area beside the wall-to-wall folding doors opens on to a secluded private patio. The two wooden deck loungers, small table and a free-standing fire bowl, with supplies, provide the setting for a romantic picnic or a nightcap under the stars. For summer nights a roof light opens for late night stargazing.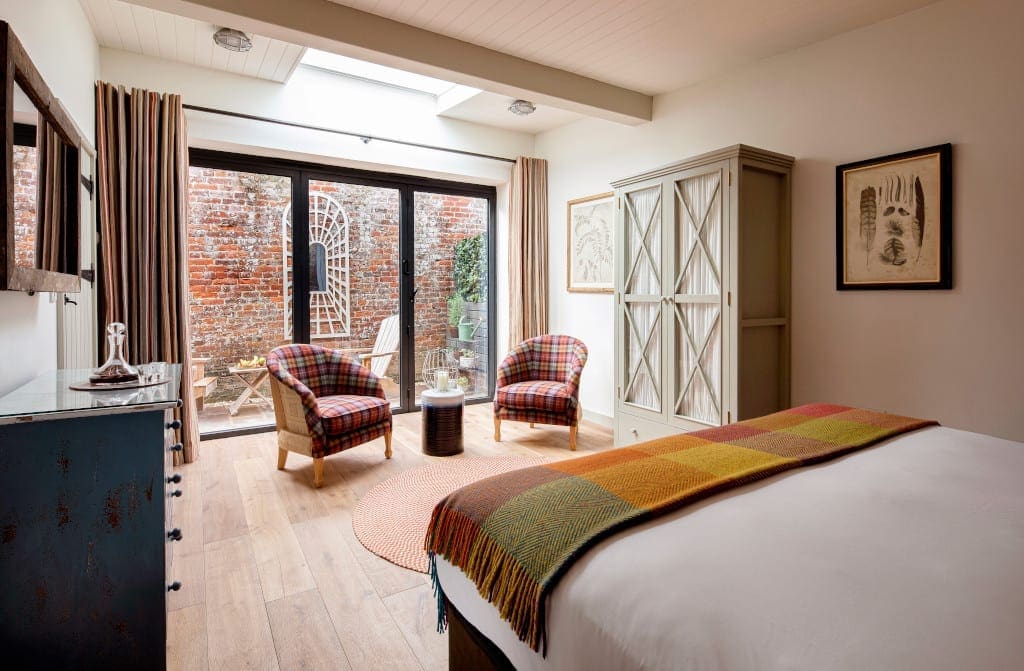 I woke in the morning to birdsong and the delicious sensation of being in the heart of the peaceful countryside.
The furnishings throughout the hotel are all of the highest quality with soft linens and fine wools. While the indoor suites offer sumptuous four-poster beds and more traditional decoration, the Garden Potting Sheds feature stylish contemporary furnishings. The furniture is in a distressed or weathered finish and I especially liked the driftwood-style framed wall mirror that disguises the television screen.
The kitchenette alcove compliments the shed ethos. A bright orange SMEG fridge was stocked with a tiny bottle of fresh milk and one of water. Floral tea and coffee canisters, together with a jar of home-baked cookies, sat on a wooden garden seedlings tray and a simple wooden wall cupboard revealed decorative china mugs.
I admit I enjoyed a reviving glass of sloe gin from the complimentary decanter provided, after a winter's afternoon exploring the town.
Quality white cotton bath robes, complimentary guest slippers, lots of towels, guest toiletries by The White Company, together with a pretty hot water bottle for chilly nights, all make for a luxury experience. It's the little details that make a hotel stay feel special.
Beside the room's entrance door two man-sized umbrellas in tall wicker baskets waited in readiness for a walk through the garden on rainy days.
The Drawing Room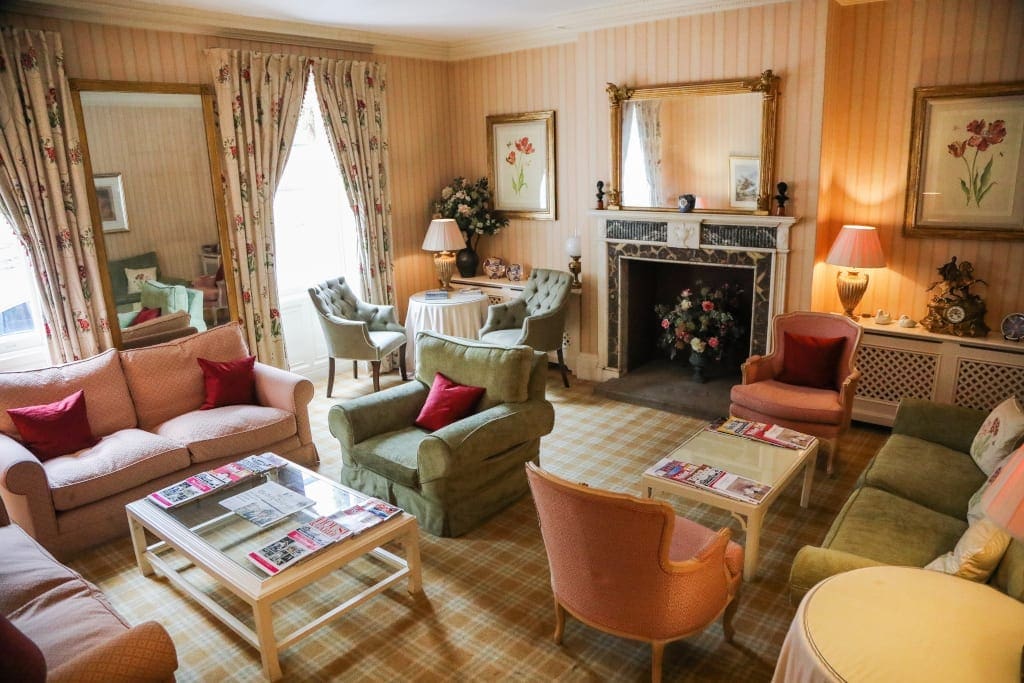 Straight out of an Agatha Christie novel the Georgian drawing room is designed and appointed solely for guests' comfort.
There was a fire burning in the grate, plush sofas, side tables displaying pretty china, soft lighting and elegant drapes. In addition to the aforementioned books, there is a wide range of reading material on the coffee table. While I relaxed here with a tray of coffee one morning, it is also the perfect spot for enjoying toasted crumpets and Earl Grey tea by the fireside.
The Eastbury Spa
Situated discreetly at the bottom of the woodland garden is The Eastbury Spa.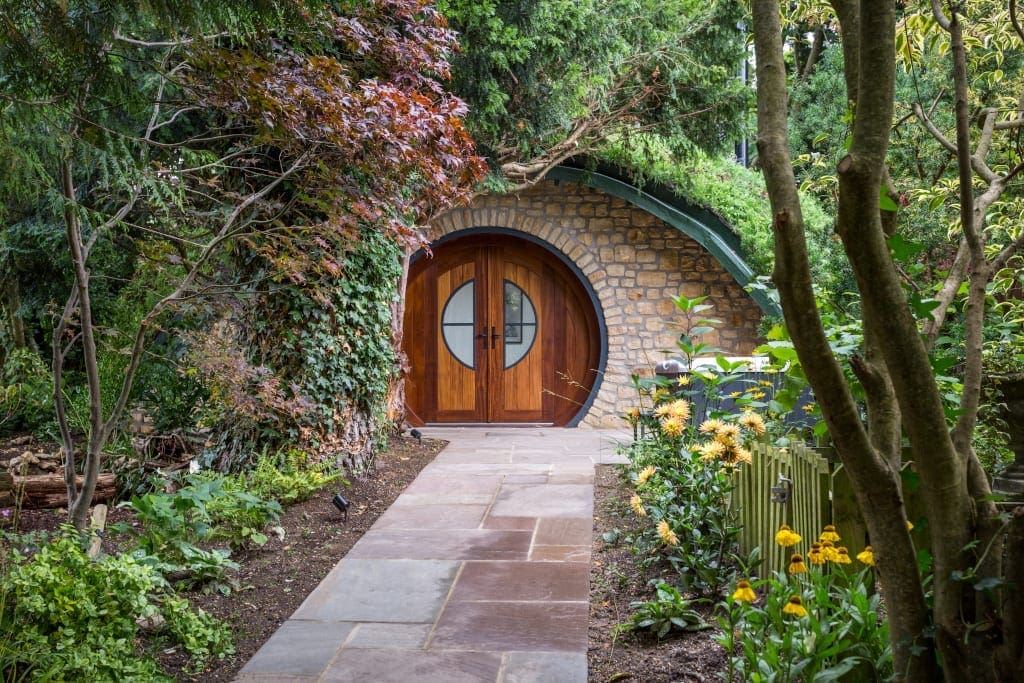 Stepping inside the Hobbit-style doorway reveals a compact private area featuring two comfortable treatment rooms and a two-person hydrotherapy pool. A sauna, a mini gym with two state-of-the art exercise machines, and a glass-fronted steam shower provide everything needed to encourage intense relaxation.
I indulged in an excellent hour-long facial. Post-treatment relaxation areas include a cosy indoor seating area, complete with stove for cooler weather, and alfresco in this secluded area of the garden in summer.
The spa is available for private hire if you prefer to spend some time à deux or stay with girlfriends. The programme of treatments is provided courtesy of Amelia Rose, a Sherborne beauty salon, using French brand Caudalie products.
Fine dining at Seasons restaurant
Matthew Street, Head Chef at Seasons restaurant, is a local man. Matt is a Roux Scholar and his primary influence is Mediterranean and in particular Spanish and Portuguese. He doesn't believe in settling for second-best produce. Local suppliers include allotment growers, organic and free-range farmers and regionally-caught fish. The hotel has its own walled produce garden and the kitchen team enjoy a little local foraging.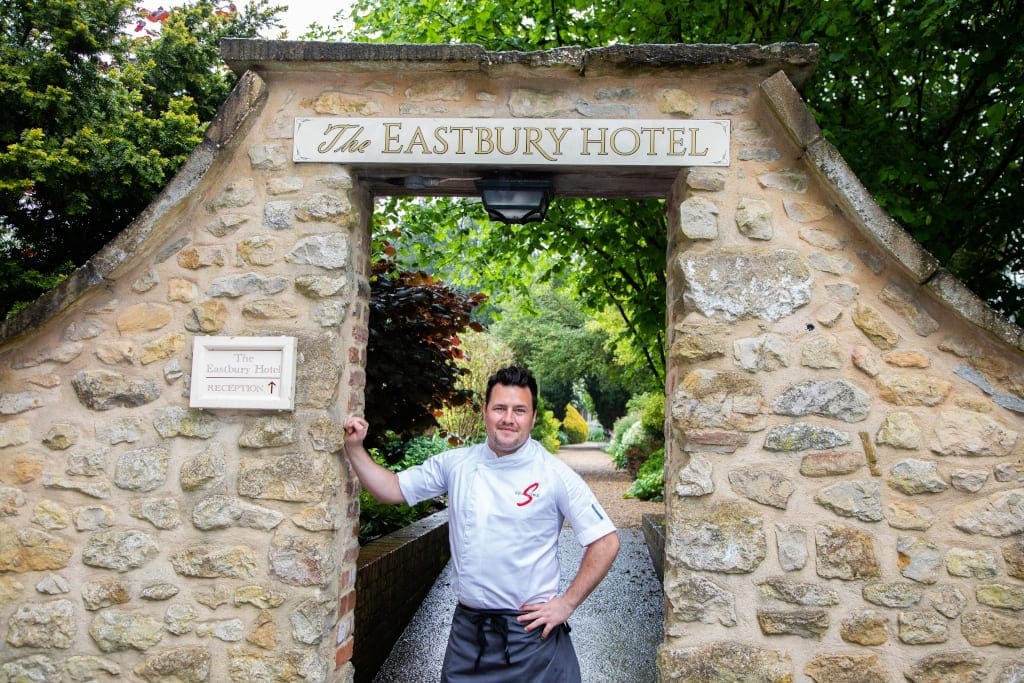 The restaurant overlooks the gardens and there is an unusual glass outdoor 'pod' for private dining or picnics seating up to four people.
Seasons offers both a Brasserie and a Fine Dining menu. From the latter, I chose the freshest Devon crab with cucumber and wasabi, and a crispy brown crab tuile, with crunch 'pearls' of green apple and grapefruit. A main dish of succulent blowtorched sea trout was served with grilled baby gem lettuce, dulce, sea beet, rapeseed and egg yolk dressing and crispy clams. The perfect end to my meal was a deceptively simple dessert of sweet, plump raspberries served with chocolate and mascarpone on a crisp, buttery lemon sable pastry. A Tasting Menu with optional wine flight is an additional feature on the menu.
The wine list incorporates an excellent selection from around the world, including wines from Sherborne Castle, such as a Special Reserve White, and some interesting non-certified organic wines. The plush bar provides a warm and friendly environment to relax with an aperitif, a cocktail, a local beer or a nightcap.
Things To Do in Sherborne
There is nothing better than to simply meander around the historic town at your own pace. Sherborne features fine examples of Georgian and medieval architecture, with many listed buildings, often built using the attractive ochre-coloured ham stone. In Sherborne School it is home to one of the oldest independent schools in the UK with alumni including Alan Turing, Jeremy Irons, John le Carré and Hugh Bonneville.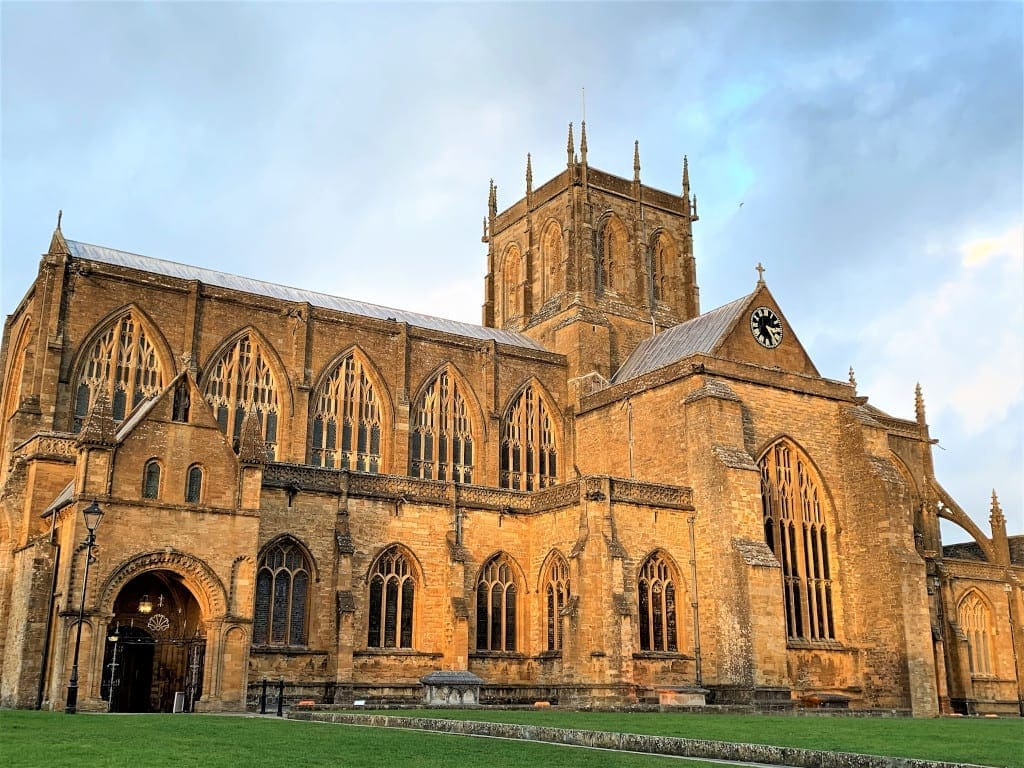 A visit is not complete without popping inside the magnificent Sherborne Abbey, sited adjacent to the 15th-century St. Johns Almshouse. The town boasts not one but two castles. The ruins of the 12th-century fortified palace are set within the grounds of the relatively 'new' Tudor mansion, known as Sherborne Castle, built by Sir Walter Raleigh in the 16th century.
In addition, there are art galleries and antique shops to explore. Independent shops include a good delicatessen and an organic, artisan ice cream gelateria, alongside some of the more familiar high street brands. On Saturday mornings there is a lively market in the high street. The area offers some many interesting countryside walks and local tours are available to book independently.
Getting to Sherborne
Sherborne is just two hours by rail directly from Waterloo or two-and-a-half hours by car. The Eastbury has private car parking. Sherborne station is a five-to-10-minute walk from the hotel. Contact Reception to pre-arrange a taxi collection. Bristol airport is an hour away.
---
The Eastbury hotel Sherborne photo gallery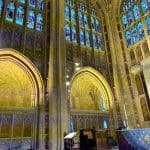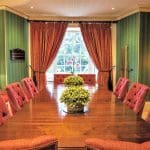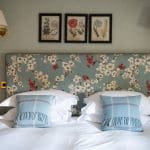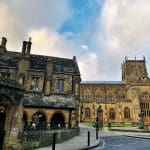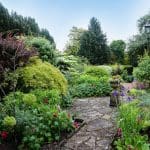 ---
The Eastbury hotel Sherborne
Rooms at The Eastbury hotel Sherborne are from £195 per night bed and breakfast.
Irene Caswell
Irene Caswell is a freelance writer, with over 15 years PR experience within the culture, travel and lifestyle sectors. Her writing has included restaurant and exhibition reviews as well as travel features - she has travelled to 19 countries and over 27 cities, so far. A 2,500-mile trip around Europe in a vintage Healey Silverstone clocked up 11 border crossings and she has a particular soft spot for Mallorca, where she lived for a year. Best of all she likes walking the beautiful beaches and countryside close to her home in Hampshire.
Upcoming Events

Subscribe to our newsletter