Into the Chittagong Hill Tracts: Rangamati
Johan Smits
Posted on 13th Jan 2020
Johan Smits visits Rangamati Bangladesh in the travel-restricted Chittagong Hill Tracts – the country's highlands and home of the Jumma people.
I'm on my way from Chittagong, Bangladesh's largest port city, to the town of Rangamati located up in the Chittagong Hill Tracts on the border with India and Myanmar. Since the Bangladesh government suppressed an insurgency by indigenous rebels in the 1990s, hostilities periodically erupt and foreign visitors need special permission to enter. The last time I needed separate travel documents within a country was a couple of years ago when trekking in the Wakhan Valley on the border of Tajikistan with Afghanistan. While it guarantees for an experience off the beaten track, it also occasionally results in a bit of bureaucratic tangling – but always well worth it.
Entering the Chittagong Hill Tracts
The Chittagong Hill Tracts region is most untypical for Bangladesh, with jungle-covered hills and ravines contrasting the largely flood-prone flatlands of the rest of the country. As my bus races through the steep, winding road, the rolling topography very much reminds me of my Northern Thailand motorcycle trip a few years back. It's exceedingly beautiful and lush with dense vegetation.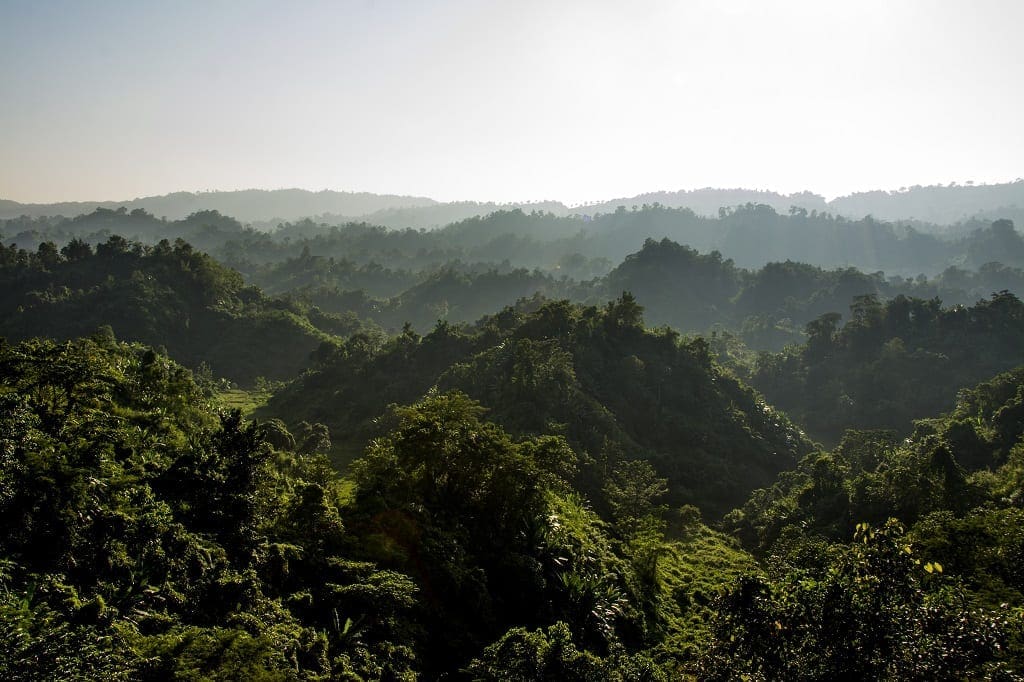 Yet, my present bus trip hardly resembles a leisurely cruise on a motorcycle. Clouds of dust enter through the windows which remain open for lack of air-conditioning, and plastic bags are handed out – too late for some as one passenger vomits over the bare feet of his neighbour who is clearly taking life quite stoically. When the ticket collector arrives with an old sand-filled can of paint – on stand-by for this very occasion it seems – and empties it over the offending stomach contents, I realise this must be business as usual. I wonder if this is a sign of things to come.
It was in the 16th century that tribal people first fled repression in Arakan, a region that now forms Rakhine state in Myanmar, and settled in the Hill Tracts. After Partition the Hill Tracts were awarded to East Pakistan who constructed a large hydroelectric dam resulting in the displacement of some 100,000 indigenous people without proper compensation. That, and the loss of the region's special status as tribal area, sowed the seeds of conflict that would soon after erupt.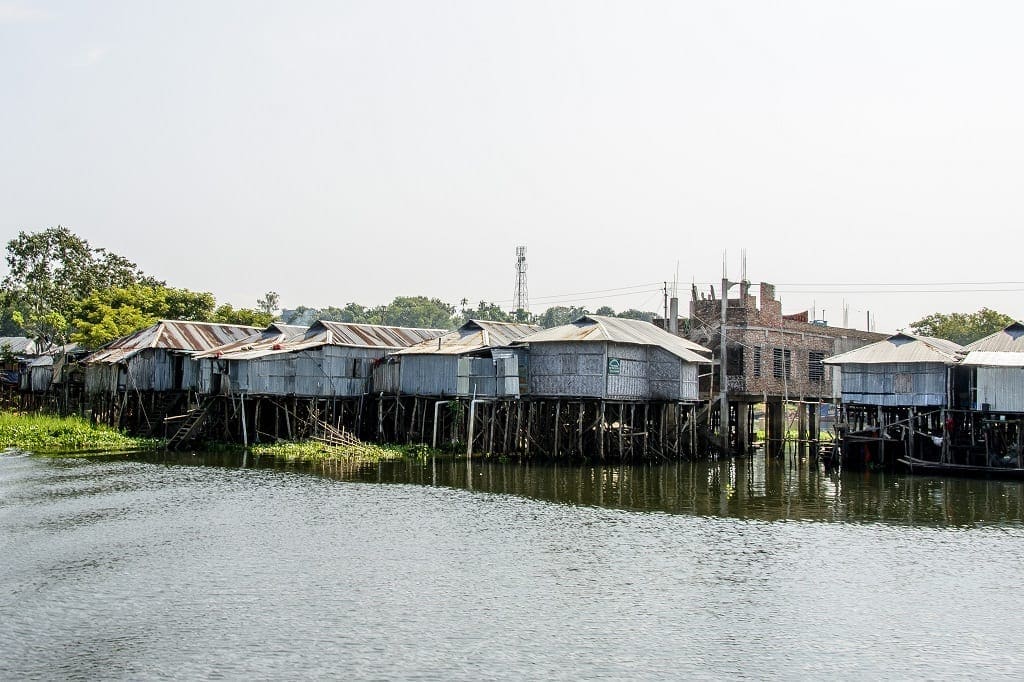 Rangamati and Kaptai Lake
Rangamati is far from the sleepy hilltribe town I was naively expecting. Like many of the towns and cities I've visited on my Bangladesh travel, Rangamati is busy, loud and not very clean – but also colourful, its streets lined with dusty workshops where people ply old trades and crafts, and tiny stalls filled with men drinking tea and smoking. Everywhere I go I see craftsmen carving up heavy pieces of wood into intricate furniture, while trucks and boats come and go loaded with logs. Wood working is clearly an important industry here.
Hankering for some peace and quiet, I cut short my late morning walk through town and head towards what I came for – Bangladesh's largest artificial lake called Kaptai. Its most popular highlight is the Shuvalong Falls, located some 90 minutes by boat from Rangamati, but I tend to find waterfalls underwhelming so it's not so much my destination I'm excited about as the journey to it.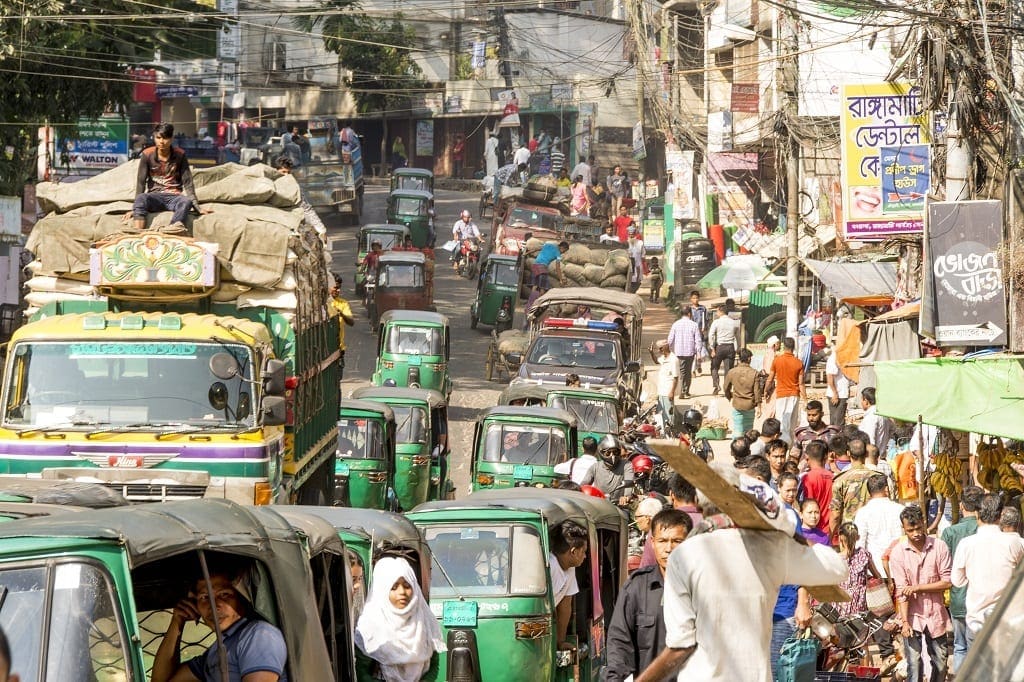 Yasin, the friendly and helpful manager of the hotel I'm staying at, arranges a local boat for me which I have all to myself and before long, Habib, the young boatman, is steering me over the vast expanse of water with the low, monotone hum of the engine as a lullaby. The only other time when I experienced this kind of peacefulness on my travels through Bangladesh was inside the Sundarbans mangrove forest in the southwest of the country. It's a rare moment I cherish.
In the years ensuing the 1971 Bangladesh independence war, Bengalis migrated en masse into the Hill Tracts where they settled and took possession of land. The cultural clash led to a guerrilla war between tribal rebels and the Bangladesh army that lasted from 1973 until a peace accord was reached in 1997 – but until today both parties struggle to fully honour it. It explains the presence of a large Bangladesh Navy base in Rangamati.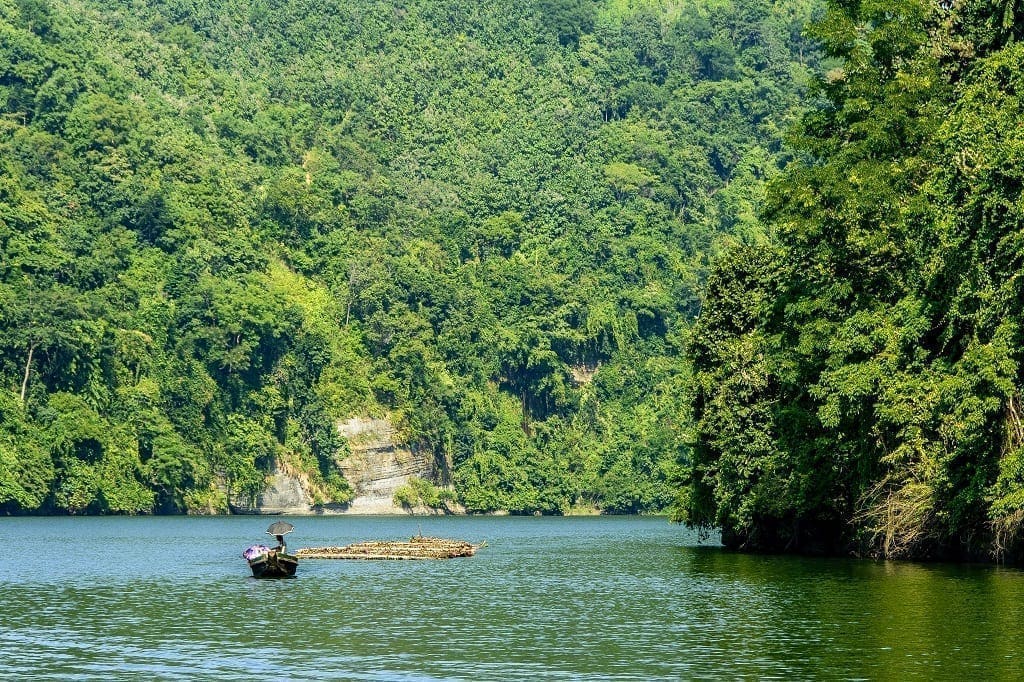 Kaptai Lake is simply stunning. It's sprinkled with islands of all sizes, home to tribal villages and wild nature. The long boat ride to the Shuvalong Falls takes me past scenic views and through a gorge whose steep sides are covered in dense vegetation. Meanwhile, local river traffic passes us on all sides, from fishermen in dugout canoes casting their nets to wooden barges overloaded with goods. A lone man is killing time smoking a large hilltribe pipe while his boat is slowly pulling a huge raft of freshly-cut bamboo.
Yet, despite the immense beauty of the 11,000-square-kilometre-lake, it's hard to forget the 100,000 Adivasi – a collective name for the tribes from the Indian subcontinent – who lost some 40% of their cultivated land when it was submerged. Whereas Bangladesh's flatlands suffer from natural flooding, here it was done by man.
Buddhism in the Chittagong Hill Tracts
Today the Chittagong Hill Tracts are one of the few remaining areas in South Asia where Buddhism is largely practiced and I'm constantly reminded of that. On the way to the falls, Habib stops to let me visit the restored 1873 Gotammuni Temple with its nearby gilded stupa and bust of Bhuvan Mohan Roy, a late raja or monarch of the Chakma tribe. A short walk down a dirt path I find an old canon pointed towards Rangamati. Its plaque with barely visible, weather-battered letters reads proudly in both Bengali and English, "'FATEH KHAN'. Qannon captured from the Mughals by the Chakma Raja (1700 – 1725)".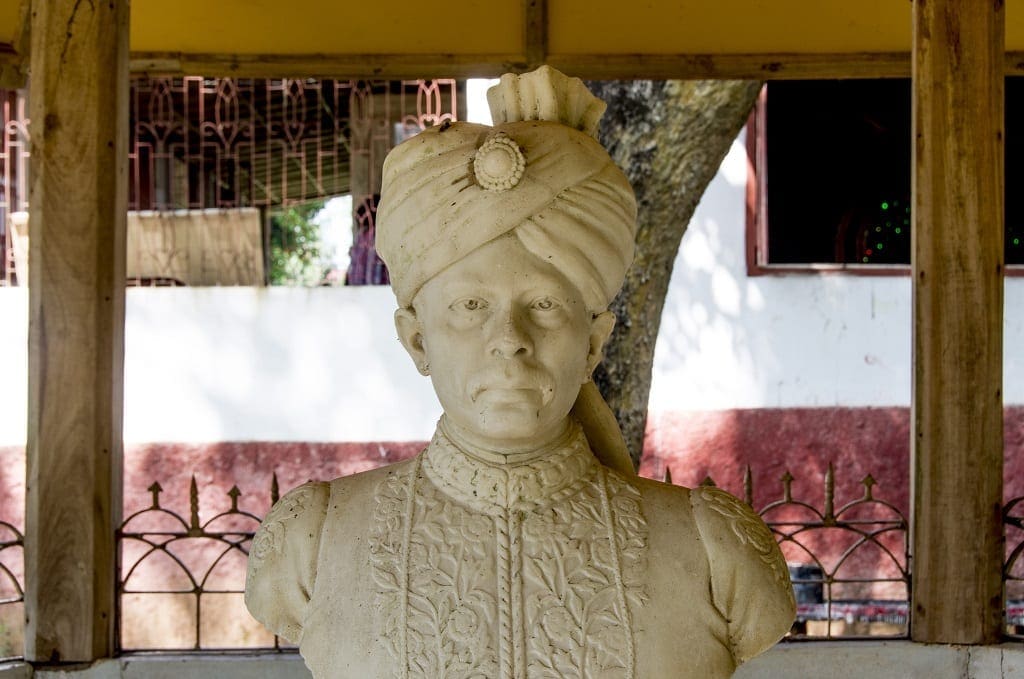 Returning to the boat I spot two Chakma ladies at a stall – one is smoking a bamboo pipe and the other shows me bright, handwoven fabrics for which the Adivasi are famous. Without hesitation I buy a scarf off her with an intricate pattern to offer to my wife – always a good idea.
As expected, the Shuvalong Falls are underwhelming, especially since this is the dry season, but the vertical cliff of massive rock bursting through the dense vegetation is all the more imposing. The arrival of a boat filled with local, selfie-snapping visitors from Dhaka and elsewhere confirms this is a popular tourist attraction.
We've been sailing for some two hours yet covered only a small part of Kaptai Lake which seems never-ending. On our way back a giant statue of a Buddhist monk rises through trees, and a little further a gilded Buddha stands on top of a hill. From the multi-coloured decorations at the nearby monastery it looks as if festivities have recently taken place. These thriving Buddhist communities, the different physiognomy of the Adivasi people, their colourful tribal dress and the dramatically different landscape all make me feel as if I've wandered across the border into Myanmar.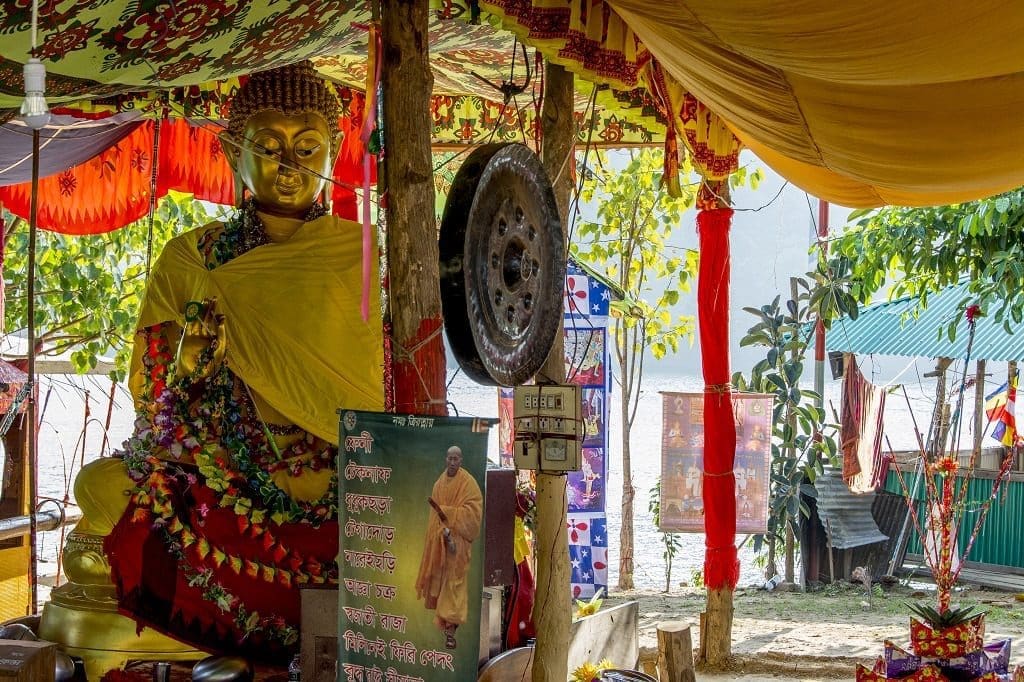 Over 54 indigenous peoples call Bangladesh home, and together they speak some 35 different languages. Nearly half of the Adivasi people are from the Chakma tribe, while other major tribes include the Tripuri and the Marma. A more common name for them is the Jumma people because of their crop rotation agriculture which is known locally as Jum, and it is the next day in the excellent Tribal Cultural Museum that I would learn all about this.
I blame the stunning scenery for making me forget about time but thanks to Habib – and his hunger pangs – we call on the 'Chang Pang Restaurant' on a small island. The humble establishment not only offers unparalleled views but also the most delicious of Adivasi cuisine – my belated lunch of rui river fish, fried bamboo, dhal and rice is polished off in no time.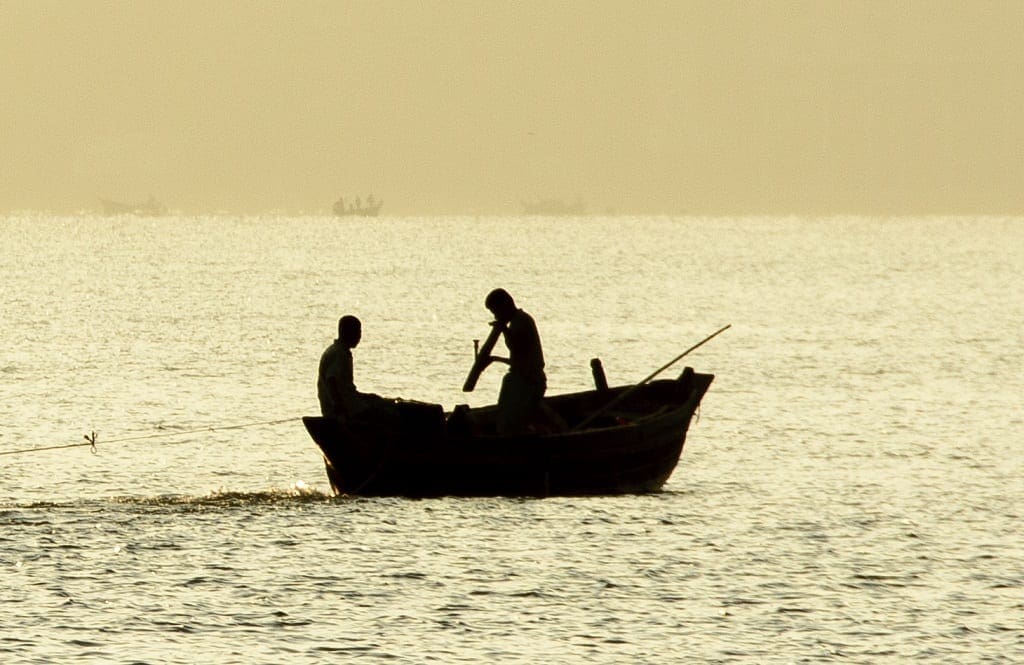 Rangamati tourism
Not many foreigners visit this part of Bangladesh – according to Yasin most hail from neighbouring India, and it seems I'm currently the only westerner staying at the hotel, or maybe even in Rangamati proper. Which is a pity, not only because the area is stunning but also because the local tourism industry could definitely use support. "I'd like to start a little shop but I don't have enough savings," Yasin tells me when I ask him about the future. With his minimal salary he supports his small daughter and his wife who live in another district. He visits them once a month.
It's very unlikely tourism will be booming any time soon. Tourism infrastructure is minimal and more importantly, travel is restricted. I reckon the authorities expect travellers to visit the usual highlights which include the Shuvalong Falls and a low suspension bridge creatively called 'Hanging Bridge'. A faded picture of the latter hangs framed on a wall in the hotel and looks spectacularly unimpressive. When I ask Yasin whether it's worth a visit he shrugs and says, "it's a bridge."
Instead of the bridge, and having expressed my enthusiasm for Rangamati's natural surroundings, Yasin suggests I rent a CNG (Compressed Natural Gas) auto-rickshaw which can bring me deeper into one of the larger islands with beautiful views of the lake. While he searches for a CNG driver, I go and check out the local museum.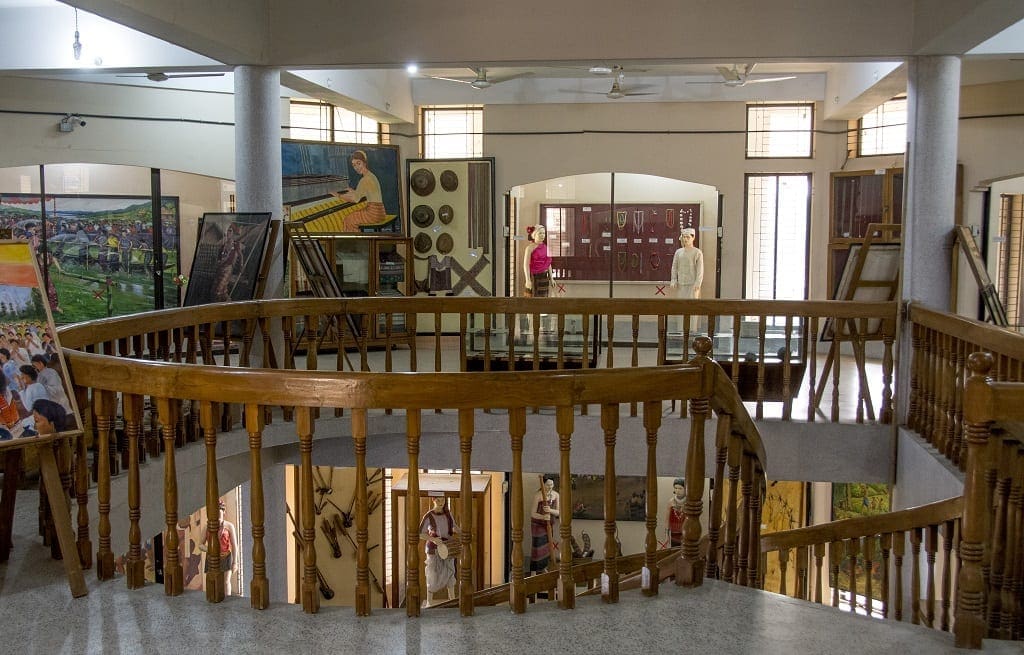 This is not the first time in Bangladesh I've been pleasantly surprised by a humble museum in an unlikely location. The Divisional Museum in Barisal was a real gem, and now this Rangamati Tribal Cultural Museum (or Khudro Nri-Goshthi Museum) is another one. With its use of concrete, covered balconies and indirect sunlight that reminds me of Cambodia's Khmer New Architecture, the 1978 building in itself is unusual. And just like in Barisal, it's a bit worn but in pristine condition. It contains surprising artefacts, such as the collection of delicate ivory lockets and the mid-nineteenth-century religious Chakma texts carved onto palm leaves in the Pali language. Others include musical instruments, tribal dresses, coins and all kinds of ornaments. I'm the only visitor.
In the Navy
An hour later, Kader, my CNG rickshaw chauffeur, is driving me along small roads deeper into the country. The views are so magnificent that I have to ask him every so often to stop so I can take photographs. With Kaptai Lake always somewhere in sight and rivers that cut deep into jungle, it feels like Bangladesh truly is a country of water, even in its highlands.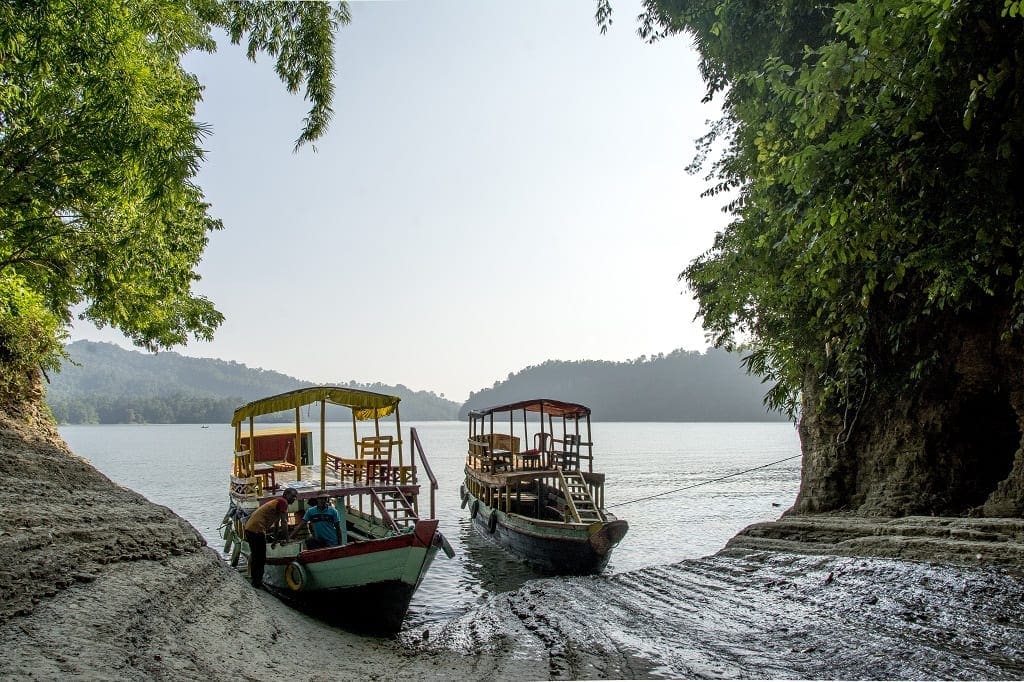 Once again we're late for lunch and Kader, who doesn't speak any English, gestures he knows a place. Soon, I show my passport and special permit at a military checkpoint where phone calls are made before I'm let through. The same happens at a next checkpoint where the soldiers seem increasingly bemused. Then at a third post I realise we're entering a Bangladesh Navy base but Kader seems unperturbed. This time an officer in an impeccable white uniform joins us inside the rickshaw to escort me.
He simply says, "You go back."
We drive through a vast military complex with sporting grounds and entertainment facilities, all spotless and set amongst lush gardens manicured with army discipline. Finally we stop at a restaurant next to a billboard bearing snapshots of young recruits having fun, underneath the slogan "Join the Navy see the world" – or just see Rangamati, I think to myself. This time it's not a uniformed officer who approaches me but a man wearing shorts and flip flops whom I first mistake for a soft drink vendor. After checking my documents with the air of someone not used to being contradicted, he simply says, "You go back."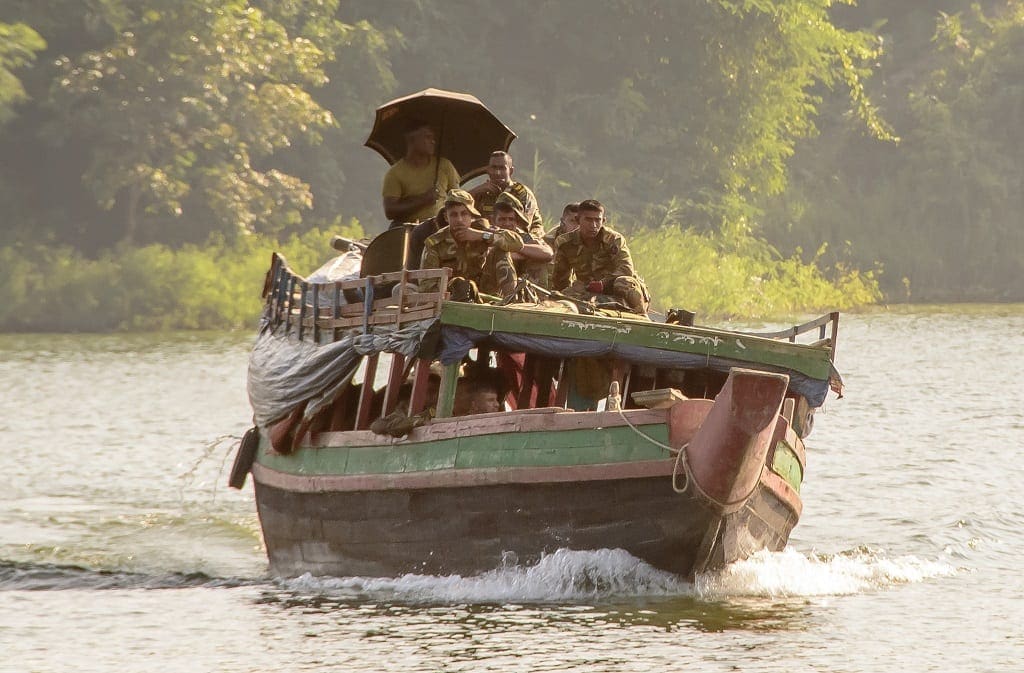 The sun is hovering low when on our return trip we pass a local food stall offering a million-dollar view onto the lake. It takes a lot of insisting to make Kader stop here for our late lunch which, despite his reluctance, he gobbles down in a hurry. The final leg of our journey is covered speeding way too fast for a three-wheeler auto-rickshaw as my pleading with Kader to drive with a lighter foot falls on deaf ears.
It's only later at the hotel with the help of Yasin's English that I understand the Navy officer had ordered Kader to bring me back into town without further delay. The area, it transpires, isn't safe after dusk and I feel like a bit of an idiot – not for the first time either.
The next day, leaving the Hill Tracts, my bus is stopped by the military to check my papers and I'm embarrassed about having to keep everyone waiting. It's a pity free movement is restricted since there's so much to explore if you love nature. Yet, the restrictions aren't arbitrary – even though the Chittagong Hill Tracts are generally safe for foreign travellers visiting the usual tourist spots, abductions – mainly of local tourists – still happen. But what for me is a privileged adventure is for local residents a daily reality they have no choice but to accept. Until political and other leaders make a serious effort to pursue true peace.
Rangamati and the Chittagong Hill Tracts photo gallery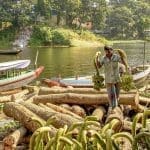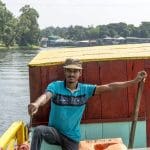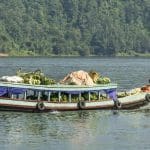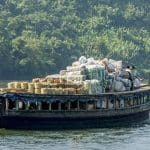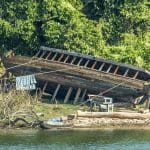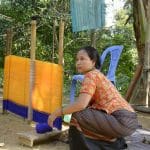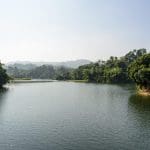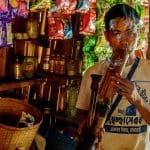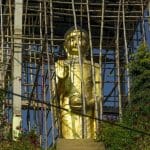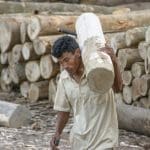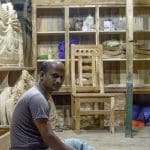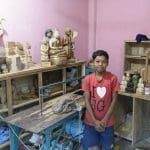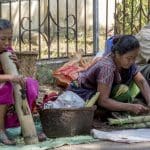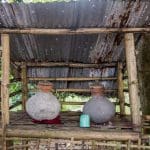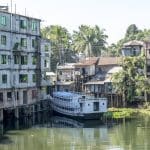 Accommodation in Rangamati
I stayed at the Sufia Hotel which is centrally located near Kaptai Lake and probably one of the best hotels in Rangamati. Rooms are basic but have air-conditioning and some have hot water. The staff are very warm and helpful. E-mail [email protected] or check the hotel's Facebook page.
---
Travel permit for the Chittagong Hill Tracts
It's best to apply for a permit before you enter Bangladesh to help you save time, but you can do it also locally at the Divisional Commissioner's Office in Chittagong, corner of Badsha Mia Rd. and Chatteswari Rd. Alternatively, and easier to do, is to apply via a local, established tour operator such as Nijhoom Tours. Allow for at least a week before your planned visit and note that permission is not always guaranteed.
Also note that the UK Foreign & Commonwealth Office currently advises against all but essential travel to the Chittagong Hill Tracts. Please inform yourself of the latest situation before you go.
Johan Smits
Freelance writer, translator, web content developer, author of the novel Phnom Penh Express and Tommy, a short story. Loves trying out local brews, avoids noise. Chronically indecisive about where to lay down his hat. Shortlisted AITO Travel Writer of the Year 2018.