Paradise Lost: Karimunjawa Islands, Indonesia
Marissa Carruthers
Posted on 26th Jan 2020
Marissa Carruthers takes a leap into the unknown to visit the small Karimunjawa archipelago off the coast of Java, Indonesia.
I turned to Google for help when my friend asked if I wanted to join her on a trip to the island of Karimunjawa, Indonesia. The collage of postcard-perfect pictures of blistering white sands lapped by turquoise waters that popped up on my screen confirmed my answer. Absolutely.
In an age of technology and digital wizardry, I was hesitant to take what I assumed to be heavily manipulated photos posted on the internet for reality. This was my first big mistake of our week-long discovery of the stunning archipelago.
As our propeller plane starts to descend after the short 30-minute Semarang to Karimunjawa flight, excitement envelops the few passengers. Below navy waters are sprinkled with tufts of green circled by startling white stretches of sand. Each island is protected by a jagged coral reef that hugs pools of bright turquoise water.
From our bird's eye view, it's clear we're heading straight towards a postcard-perfect island paradise.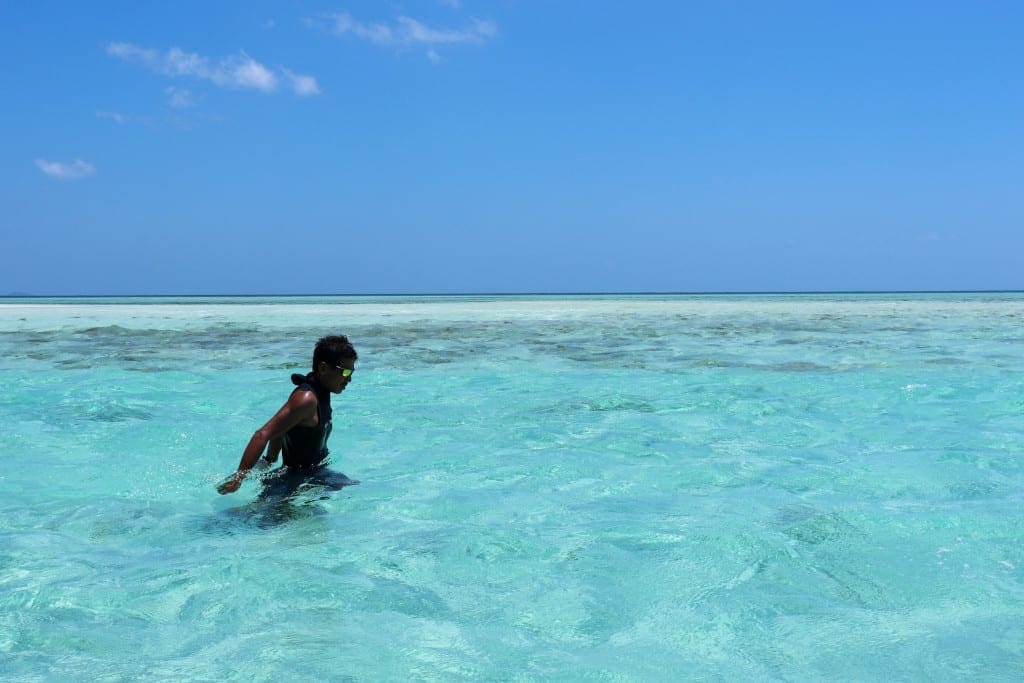 Sitting off the coast of Central Java, Karimunjawa comprises a chain of 27 coral-fringed islands blessed with blinding white beaches, clear turquoise waters and very few visitors. With only five inhabited, the main island – also called Karimunjawa and home to a population of 9,000 – was to be our base.
We'd opted to spend our first night in the north at Bugis Cottage Batulawang. A short drive along the sole tarmacked road that circumnavigates the island and down an off-road track through forest leads us to one of the blinding beaches we'd spotted from above.
Five basic wooden huts built by the family who run the resort look across a well-manicured lawn peppered with tropical plants and swaying palms. At the foot of the garden sits white sands and clear shallow waters that stretch almost a kilometre to where waves crash against the reefs. The best bit? We have the entire place to ourselves.
Disconnected in Karimunjawa
I'd always hoped I wouldn't be one of those people, but pangs of panic sweep through me when Sofian, one of the owners' sons, tells us there is no Wi-Fi. How are we supposed to spend our evening with nothing else around?
Sofian quickly puts our panic at ease as he brings out a huge feast of fresh prawns, fried chicken, spicy salad, rice and fried bananas. As we ravish the spread before us, we exchange stories. Sofian tells us about life on the island and the hardships faced.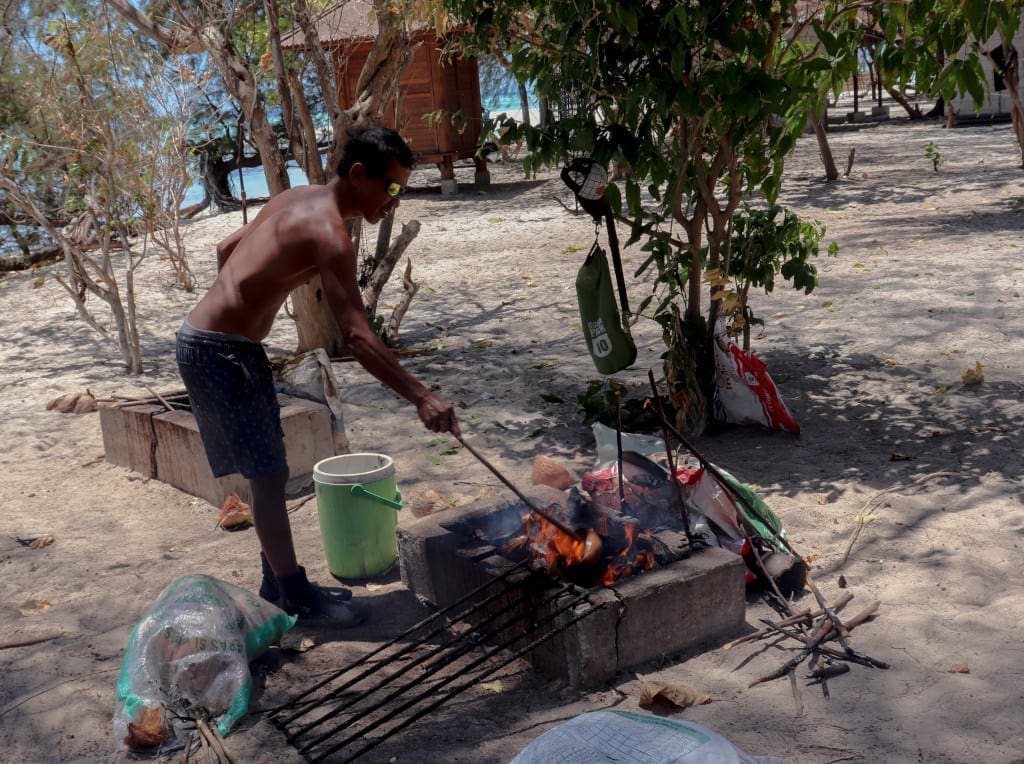 Fishing is Karimunjawa's economic staple, but as stocks deplete due to climate change, overfishing and other factors, it is becoming harder to sustain each year. Education on the island is limited and finding employment typically means younger generations have to migrate elsewhere in Indonesia. Hopes are being pinned on tourism to transform the island's economy.
The next day, we check-out and head to the island's southern tip to its main and only town, also confusingly called Kiramunjawa. Our 30-minute drive takes us past jungle and dense forest dotted with pretty pastel houses and ornate mosques; the trees occasionally parting to reveal more breath-taking seascapes.
Here, we check-in at Omah Alchy Cottages, about a five-minute drive from the town. While Omah may not have a beach, it comes packed with stacks of charm. Four brightly-painted spacious villas overlook the ocean, with mangroves to the back. The gardens are sprinkled with hammocks, swinging chairs and sun-loungers, and a wooden pier juts out into the ocean – perfect to watch the surreal sunsets continually served during our stay.
Island Hopping Karimunjawa
A trip to Karimunjawa is really all about Karimunjawa National Marine Park, and an island hopping and underwater adventure is an absolute must. The next day, we wake early and head to the pier for a day of snorkelling and island hopping.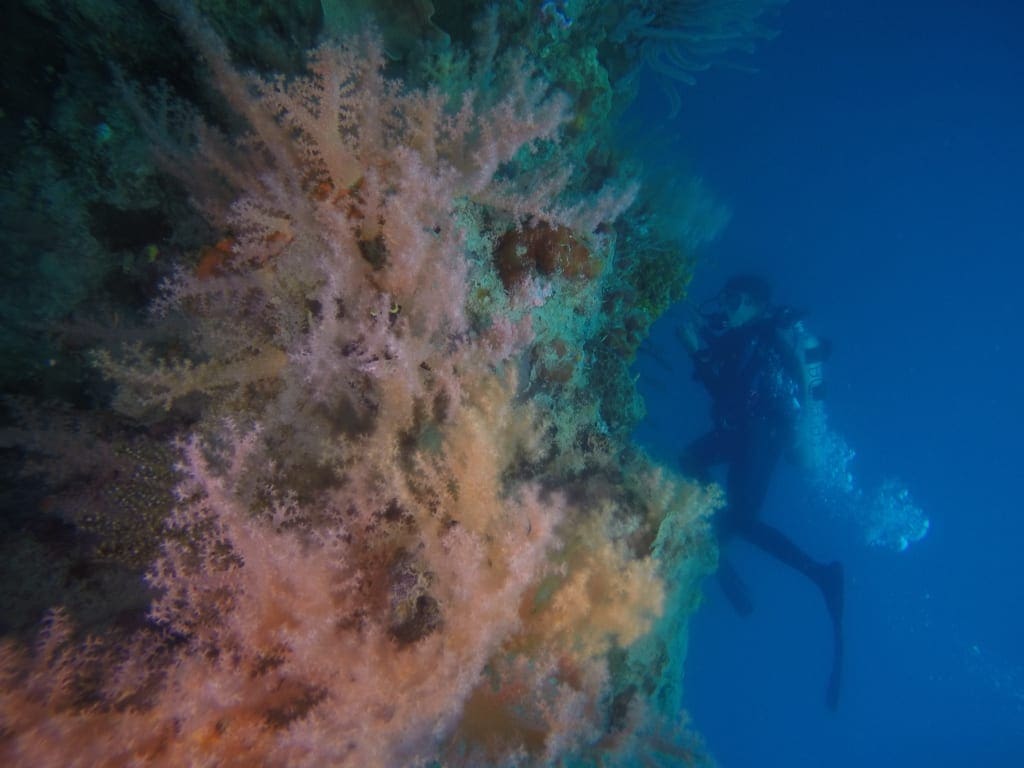 Throughout the day, the boat anchors at four spots, giving us the chance to swim above vibrant sea gardens, wafting seagrass and seaweed, waving fans of colourful coral and shawls of tropical fish.
As we approach our lunch spot on the tiny island of Pulau Cemara Besar, excited chatter ripples down our wooden boat. Blinding white sands sit in contrast to shimmering turquoise waters – so shallow, our boat has to anchor a good way from the shore.
After wading through thigh-high warm waters, the crew fire up coconut husks to barbecue fresh fish, accompanied by rice, Tempe crackers, salad and fruit. After feasting on our fresh lunch, we have time to find a secluded spot and snooze under the dappled shade of palms to the gentle caress of waves licking the sand.
This gentle foray into the underwater world had tantalised my tastebuds. Two days later I find myself clinging to the side of a boat bobbing in the sea. I'm about to go scuba diving for the first time, and I'm petrified.
Thankfully, my friend – an experienced diver – and our instructor convince me to give it a go. As we drift past sharp cliffs of soft and hard coral bursting with life, I know I've found a new hobby.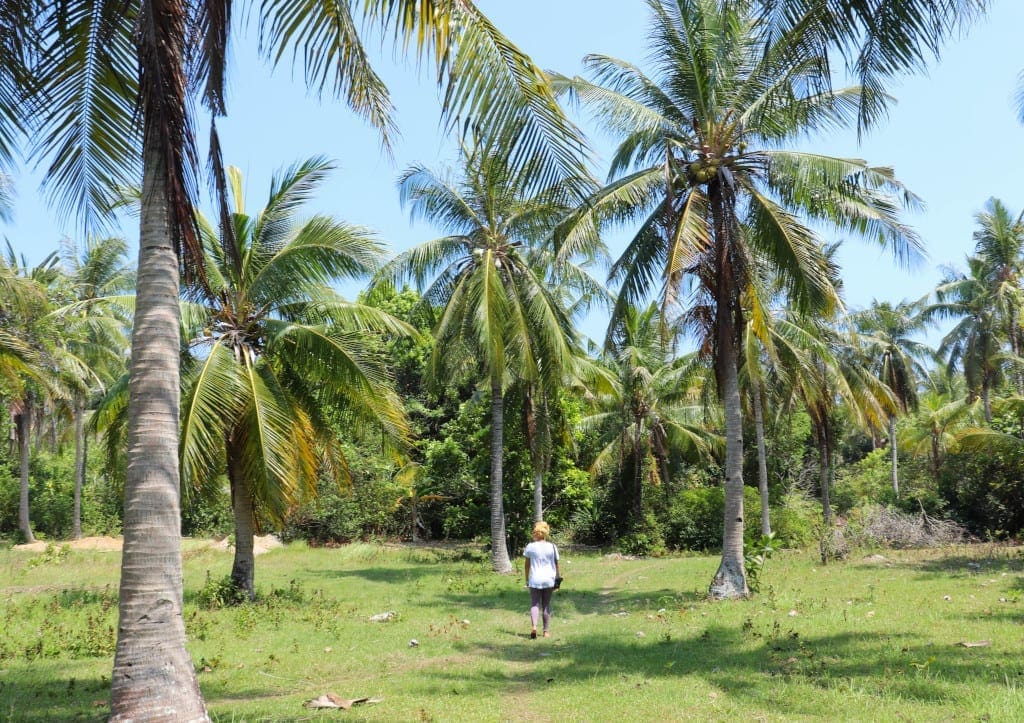 Beneath the surface sits a whole other world, with the marine park teeming with more than 250 species of reef fish, 100 coral species, warm waters and gentle currents. Giant pink waving seafans, pulsating bulbs of blue coral, tufts of red pipe organ coral, clown fish darting out of a rainbow of sea anemone, baby stingrays and an array of other tropical marine life.
Other Things to Do on Karimunjawa
Back on dry land there's plenty to do. Hiring a motorbike is recommended, with no public transport and a monopoly on taxis – they're expensive and hard to find. Karimunjawa Mangrove Forest is a great way to spend a morning or afternoon strolling along boardwalks that wind through the alien-like trees and their bed of knotted roots.
Karimunjawa is blessed with a sublime coastline making beach-hopping another great way to spend the day. Bounce from Tanjung Gelam to northern Pantai Batu Topen and onto Bobby Beach – heaven on earth with smooth sands and pristine clear waters shared with, again, very few people.
The aptly named Sunset Beach is a prime place to round out the day. Ahead of dusk, a handful of reggae bars and casual eateries spring to life, locals huddle on the beach to play the guitar and kids splash in the sea as the sun sinks into the horizon. As soon as dark descends, the shacks shut as quickly as they open and the crowds disperse.
Of course, having a tropical island paradise almost all to yourself comes with a certain rustic charm. Getting there isn't easy. The island's airport is tiny and only welcomes one daily flight from Samarang between Sunday and Friday.
Alternatively, a two-hour speedboat and six-hour ferry connect the main island with Jepara on Central Java daily. We were told the slow option should be avoided, so check the timetable as the speedboat doesn't run every day.
Paradise Lost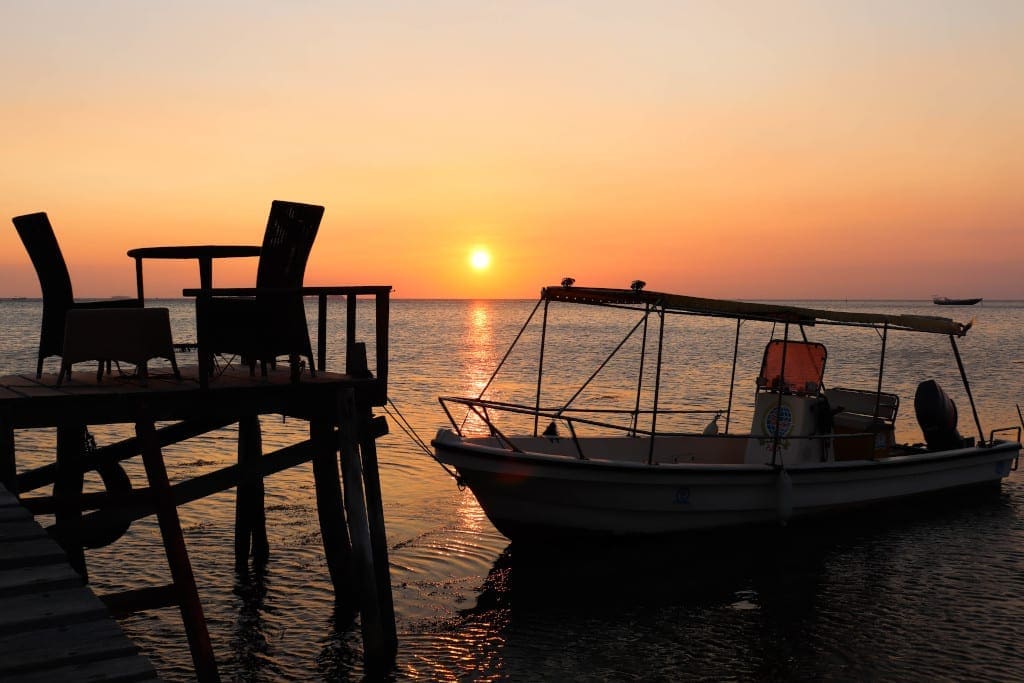 Accommodation on Karimunjawa Islands is boutique, food is mostly local, alcohol is restricted to a handful of restaurants and bars, and away from the main town amenities are few and far between – the island only got 24-hour electricity two years ago.
But this is all part of Karimunjawa's blissful beauty.
There aren't any signs of imminent change teetering on the horizon, and this is a place that has yet to be tainted by tourism. There's no mass construction scarring the landscape or hoardings announcing future mass resorts, and there was no talk of islands being snapped up and transformed into private tourism projects like I've heard the world over.
For now, at least, Karimunjawa remains a tropical paradise lost.
Marissa Carruthers
Marissa inherited her love of travel from her parents, who would entertain her as a child with exotic tales of their adventures across the globe. Her first solo leap into foreign lands was an Inter-railing trip across Europe and North Africa during her first summer at university and, despite two muggings, several dices with death and a terrifying encounter with the monkey mafia, she was hooked.