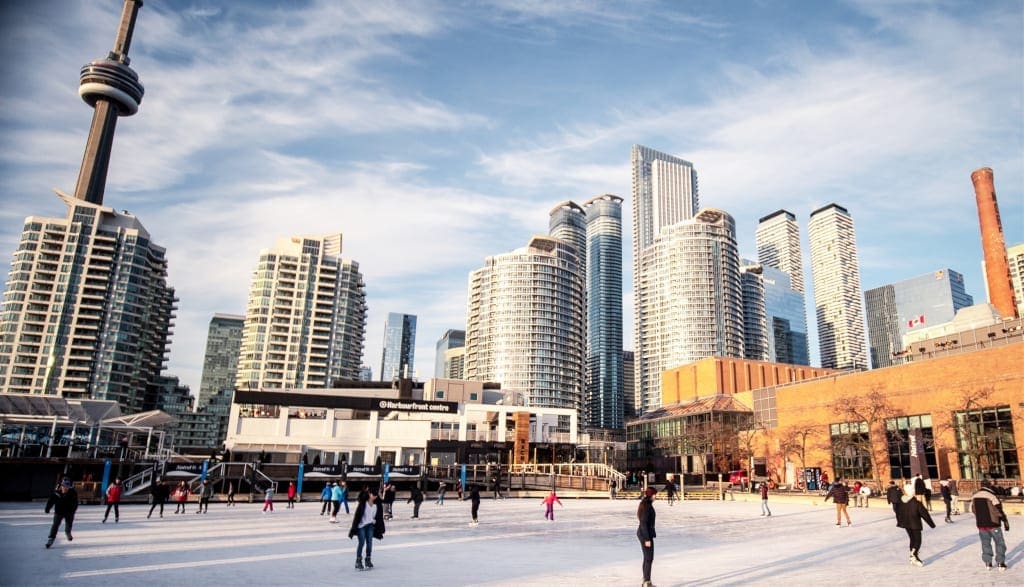 Essential Things to Do in Toronto on a City Break
Jon Hiltz
Posted on 23rd Feb 2020
From the CN Tower to watching the Maple Leafs or visiting the largest museum in Canada, there is a myriad of things to do in Toronto, writes Jonathan Hiltz.
To describe this bustling metropolis in only one article is like detailing Shakespeare with nothing more than a Post-it note to write on. Nevertheless, Toronto deserves every opportunity to show off its diversity, endless experiences, and world-class presence for those longing to enrich themselves in a modern-day concrete jungle.
Like any packed municipality, Toronto traffic is abundant and unpredictable, so the best way to get around would be the TTC Subway system. These underground tunnels will take you most places you need to go, and for locations somewhat out of reach there are streetcars, Uber, and taxis as well.
Toronto Museums and Galleries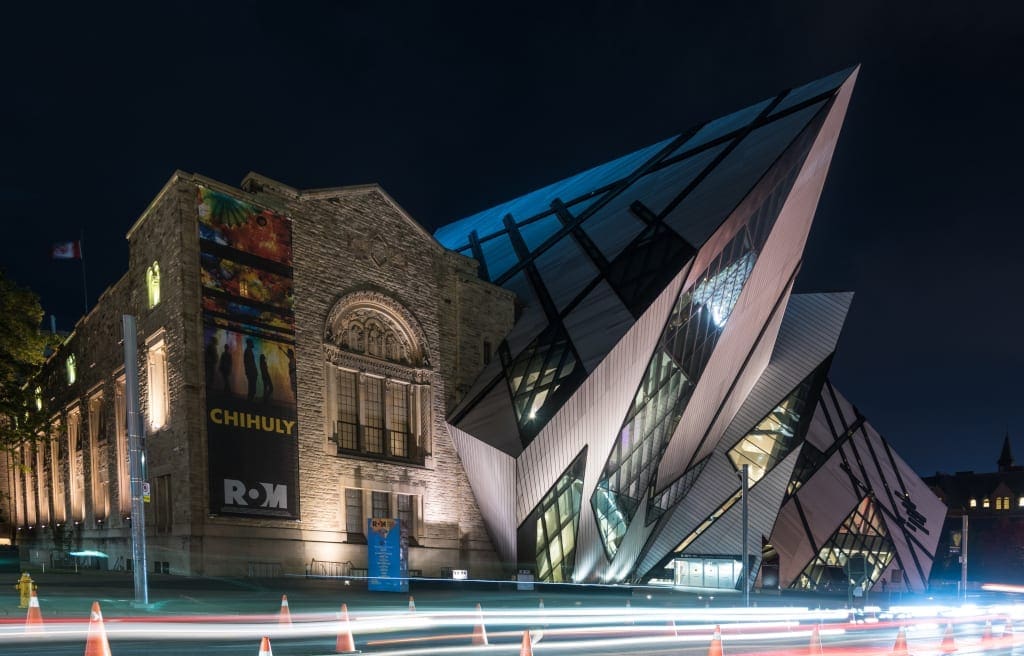 For art-enthusiasts, the Art Gallery of Ontario (AGO) is an incredible collection of tens of thousands of pieces that cater to lovers of abstract, classical and everything in between. In 2008, a major expansion of the AGO was constructed, designed by legendary architect Frank Gehry. This expansion transformed the building itself into a wonderful work of art.
For museum lovers that prefer natural history, not too far away from the AGO is the ROM or Royal Ontario Museum. The ROM is the largest museum in Canada and was opened in March of 1914. It has an incredibly diverse collection of world history, including Egyptian mummies, dinosaur fossils, and various premiere exhibits that come and go on a regular basis.
CN Tower
A trip to Toronto wouldn't be complete if the most iconic image of the skyline was missed, and that is of course, the CN Tower. This amazing feat of design and construction was finished in 1976 and held the record for the world's tallest free-standing structure for 32 years. It was eventually beaten by the Burj Khalifa skyscraper in Dubai.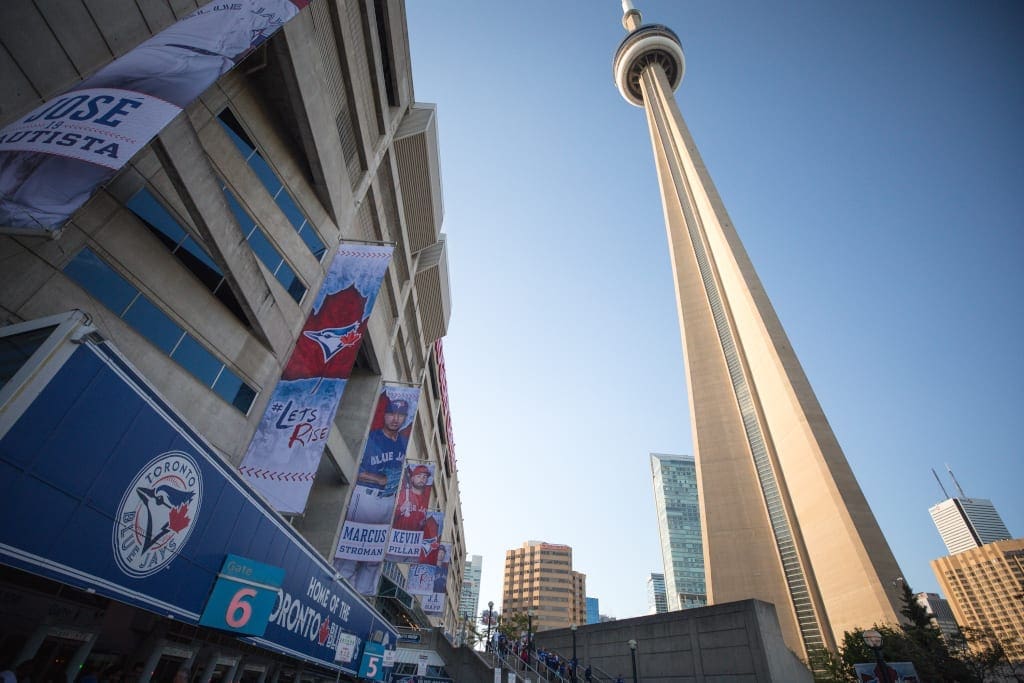 In a speedy 58 seconds, the CN Tower rockets you to the "Look Out" level, which is 1,136 feet up. Once you arrive, the view is simply astonishing with a 360-degree perspective that stretches all the way to Toronto's city limits. There are also areas with a glass floor, in case being that high up wasn't enough to jump start a heart attack.
For an even bigger thrill, get strapped to a harness and go outside to do Edgewalk, a full-circle, hands free stroll around the tower's main pod.
Toronto Sport
Sports lovers can also rejoice when visiting "the six" as it is often called, because Toronto has a solid handful of professional teams to choose from. There's the Toronto Blue Jays for baseball fans, last year's NBA champions the Toronto Raptors, and of course Canada's most popular sport, the Toronto Maple Leafs for NHL hockey.
Dining in Toronto
When it comes to food it's hard to figure out where to begin. Because the city is so incredibly diverse with a cornucopia of cultures all living together in close quarters, diners can pretty much find any type of cuisine they desire, and even some they may never have imagined.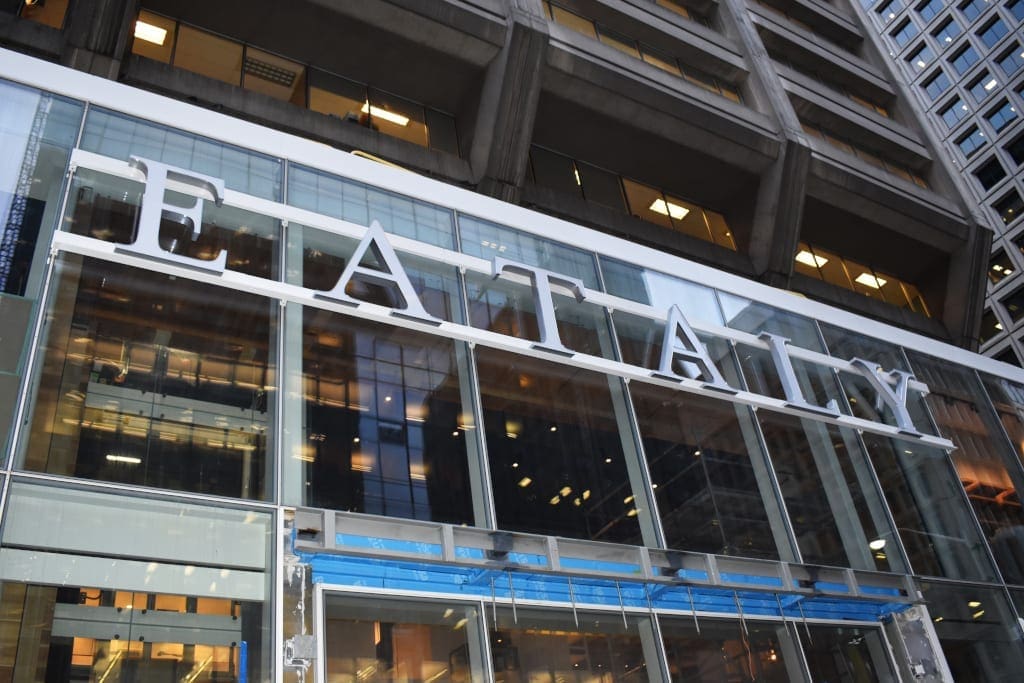 New unique restaurants open all the time, usually to great fanfare, and a number of popular US chains have also made a home there. The latest talk-of-the-town in that category is Eataly, which is more of an experience as opposed to just a meal. Eataly is a collection of gourmet Italian marketplaces and restaurants all under one roof. The food is spectacular, in that, it is as authentic as one can get outside of being in Italy itself.
Hotels in Toronto
The list of hotels in Toronto is so vast that it could take an afternoon to decide where to book. One hotel that is particularly amazing is the Hilton Toronto Downtown. This upscale property has a gorgeous modern design, spacious rooms and suites, a highly attentive staff, and is in a fantastic location right in the centre of the action.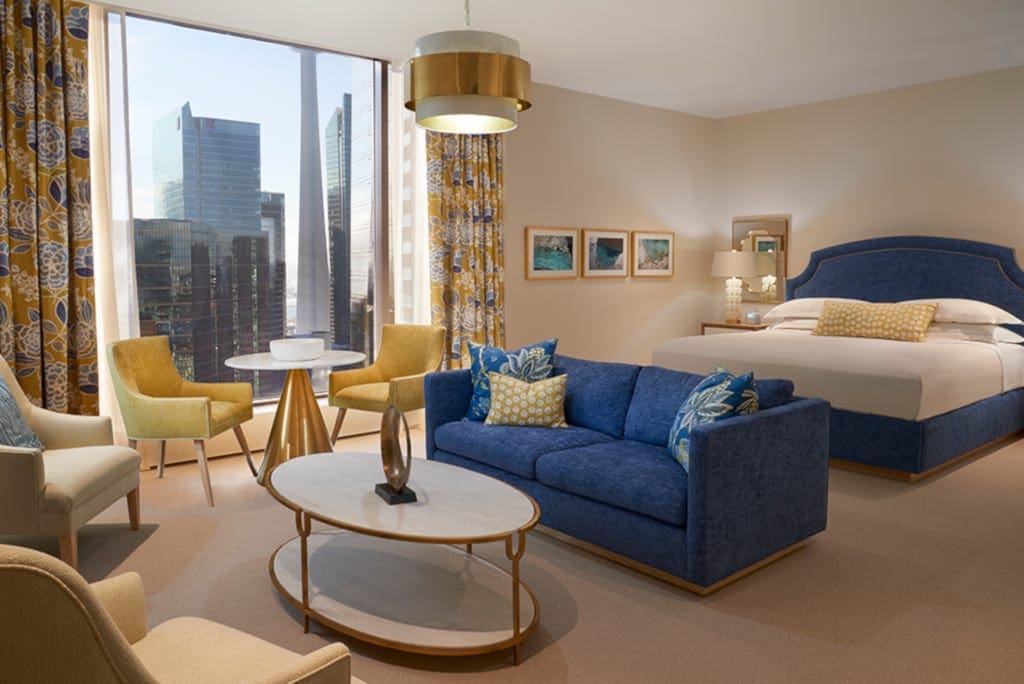 Anthropologist and author Margaret Mead once said "a city is a place where there is no need to wait for next week to get the answer to a question, to taste the food of any country, to find new voices to listen to and familiar ones to listen to again." In short, if you want to see the world through the eyes of Canadians, come to Toronto and do just that.
---
Continue Jonathan's travels through North America to Niagara Falls.
---
Getting to Toronto
If you are looking for accommodation in Toronto or a flight there, please fill in the booking form below.
---
Things to Do in Toronto
For more ideas on things to do in Toronto, try the local tourism site. Photos provided by Tourism Toronto.
Jon Hiltz
Jon Hiltz has been a journalist for over ten years and an avid traveller for far longer. Jon recently became a published author with his first book 'The Wild West: Canada's Legalization of Marijuana', which is available on Amazon.