7 Unusual Things to Do in US National Parks
Travel Begins at 40 Editor
Posted on 19th Mar 2020
The coronavirus COVID-19 pandemic may have put all our travel plans on hold for the forseeable future but this does not mean we can't plan ahead. For instance, why not travel across the Atlantic later in the year and explore the vast number of US National Parks?
How many national parks are there in the US? The answer is 63. Amazing isn't it? Most of us have heard of Yosemite and Yellowstone, but what of the other 61 US National Parks?
Here is Travel Begins at 40's round-up of seven quirky activities you can get up to in US National Park, once the coronavirus pandemic is beaten. Remember that if you do plan to visit US National Parks this year, you'll need an ESTA visa. The visa lasts for two years, so make sure you plan ahead.
Go sandboarding in Great Sand Dunes National Park
A desert landscape isn't usually something people would associate with Colorado, but the Great Sand Dunes National Park provides exactly that. There are over 40,000 acres of sand dunes at the park, which are framed by contrasting, snow-capped mountains in the distance. Thrill-seekers can try their hand at sandboarding on the dunes, the highest of which reaches an impressive 750 feet. After a day sandboarding, the dunes are a great place to relax and watch the sunset. colorado.com
Eat alligator in the Everglades National Park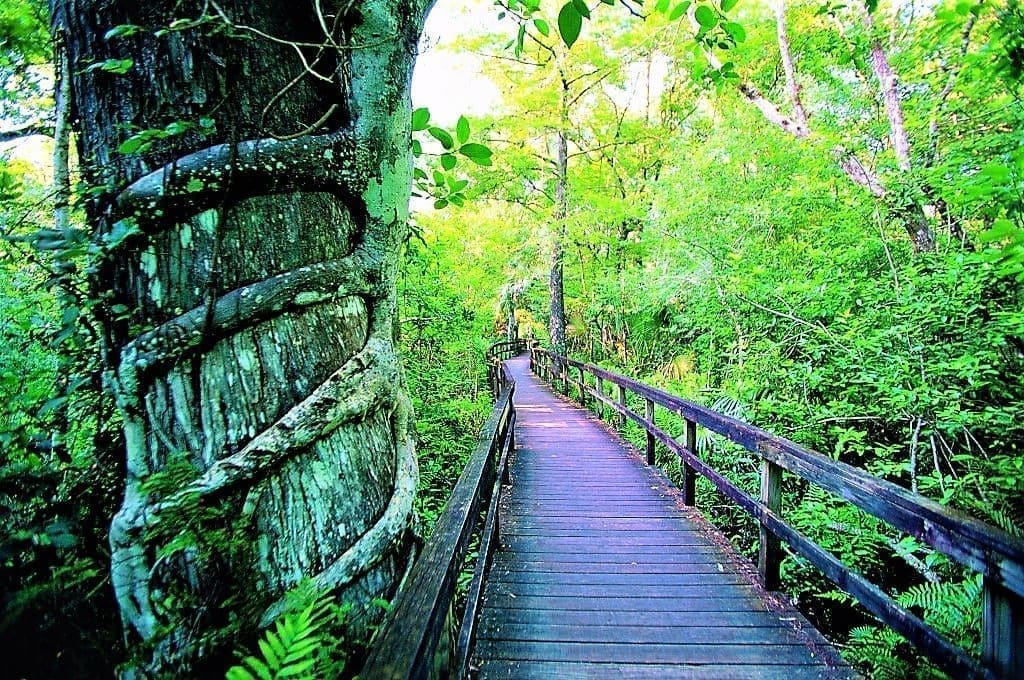 There is no wilderness in America quite like the Everglades. Called the 'River of Grass' by the indigenous people, this is not just a wetland, swamp, lake, river, prairie or grassland – but all of them, twisted together into a series of soft horizons, long vistas, sunsets that stretch across the sky and toothy grins of a healthy population of dinosaur-era reptiles. Sprawling between Lake Okeechobee and the Gulf of Mexico, the Everglades is America's third largest national park. Experience the thrill of a lifetime on airboats in Everglades City that traverse both mangrove jungles and grasslands. paradisecoast.com
Explore a rainforest in Olympic National Park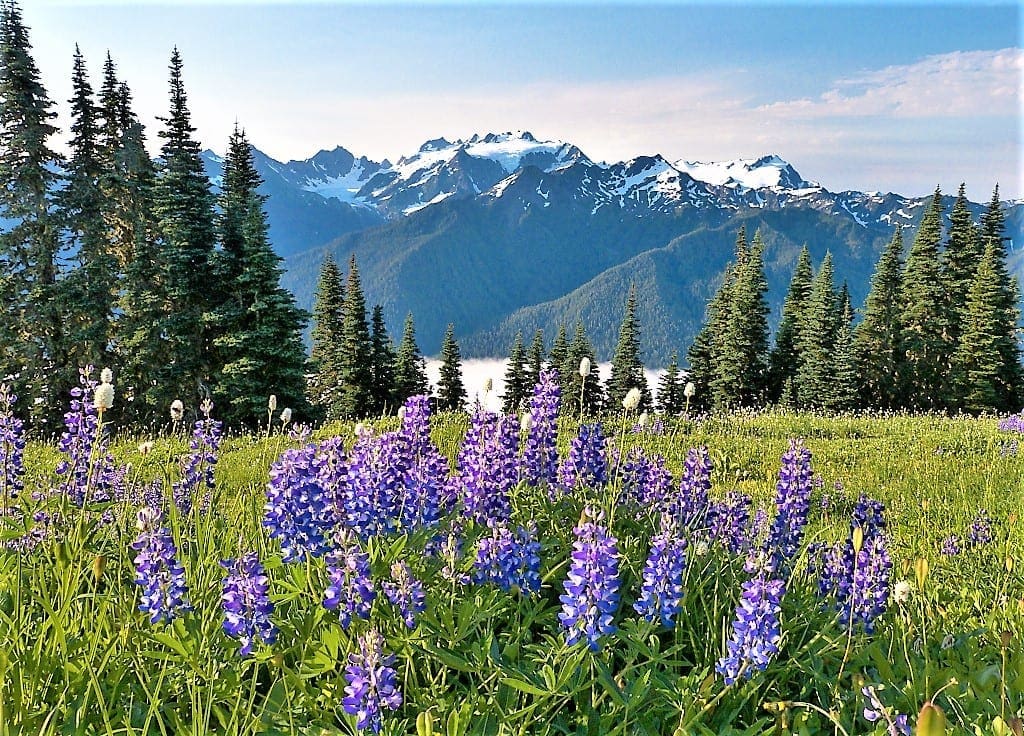 Named after Mount Olympus, Olympic National Park offers mountainous peaks, wild beaches and beautiful winding rivers. Located on a peninsula across the water from Seattle, the park's diverse landscape just begs to be explored. The park is also home to Hoh Rain Forest, one of the most carefully preserved rainforests in the northern hemisphere. It receives around 14 feet of rain every year, resulting in a unique ecosystem that's home to a plethora of towering trees, most covered with hanging moss and ferns, rushing waterfalls and wildlife.
Marvel at the world's largest living trees at Sequoia National Park
Located in the Sierra Nevada mountains, Sequoia National Park is home to the world's largest living tree – the General Sherman Tree. This giant sequoia has a circumference of 103 feet and a height of 275 feet, and each year adds enough wood to make another 60-foot-tall tree. Visitors can hop on the park's free shuttle bus to view this amazing spectacle and hike the adjacent Congress Trail, a two-mile loop that travels through dozens of huge sequoias.
---
If you want to see Giant Sequoias, why not head to Tuolumne County : Yosemite Park and Beyond?
---
Explore the only place on Earth that features all four types of volcanoes at Lassen Volcanic National Park
Home to all four types of volcanoes — shield, composite, cinder cone, and plug dome — Lassen Volcanic National Park in the northeast corner of California literally bubbles, steams and roars. B. Lassen Volcanic National Park's signature volcano, Lassen Peak, blew its top in May 1914 and its outbursts continued for three years. Now it's dormant, and trails and overlooks give you access to see and learn about volcanic activity amid a tranquil landscape of dense woods, sparkling lakes and summer wildflowers.
Discover ancient ruins in Mesa Verde National Park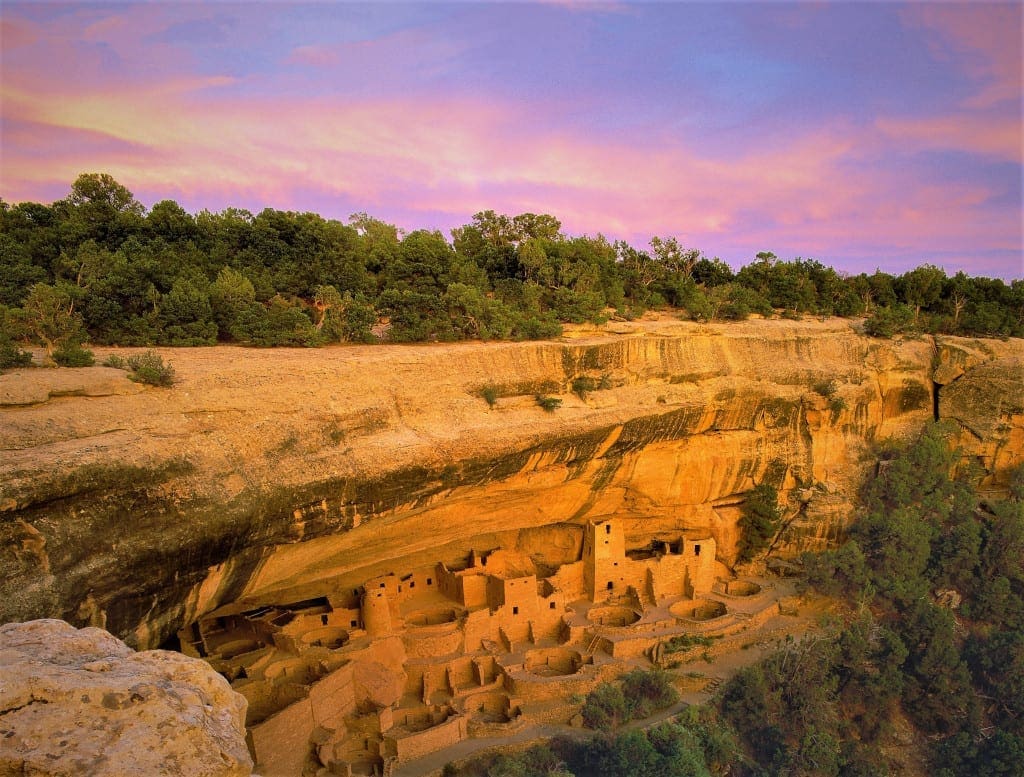 Visitors to Mesa Verde National Park in southwest Colorado can explore almost 5,000 ancient archaeological sites, which were home to the Ancestral Pueblo people for more than 700 years. Established as a national park in 1906, Mesa Verde is one of North America's most interesting national parks and provides an insight into the lives of the Ancestral Puebloans. Visitors can take a guided tour which involves ascending 120 stone steps and five 8-10 ft ladders.
Travel by steam train in Mount Rainier National Park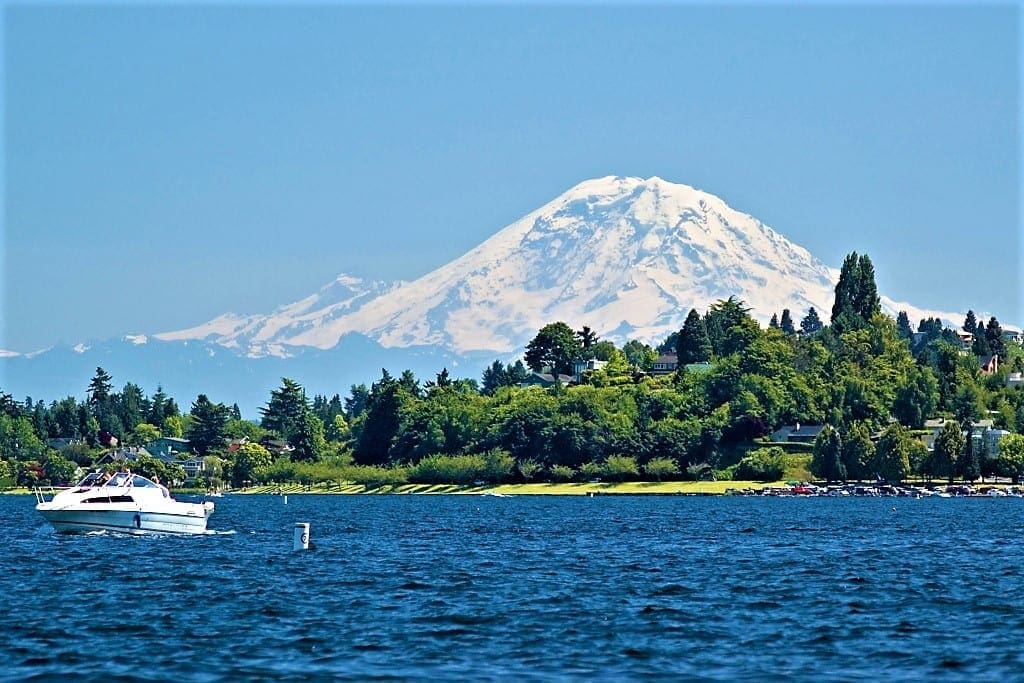 Passengers can explore part of the beautiful Mount Rainier National Park aboard the Mount Rainier Railroad steam train. The journey travels 14 miles between the small towns of Elbe and Mineral and passes lush green forests and the Upper Nisqually River. Included in the ticket price is entrance to the Logging Museum, which gives a fascinating insight into the lives of those that called logging camps their home in the early 1900s.
---
Please heed all government advice about when it is safe to travel to the US, and abide by health and safety directives.
Travel Begins at 40 Editor
Travel articles, news, special offers, festivals and events from the Travel Begins at 40 Editorial team and our global network of travel industry contributors.
Subscribe to our newsletter