Aubrey Beardsley at Tate Britain, London
Irene Caswell
Posted on 3rd Mar 2020
Aubrey Beardsley, a major new exhibition of over 200 works celebrating the artist's brief but astonishing career opens 4 March at Tate Britain London. This will be the first exhibition of his work at the Tate since 1923.
Aubrey Vincent Beardsley (born 21 August 1872) was an English illustrator and author influenced by Greek vases, Japanese woodcuts and French literature. His drawings, mostly in black ink, emphasise the humorous, the grotesque, the decadent and the erotic.
He influenced many artists. Beardsley's work is reminiscent of another English illustrator, Arthur Rackham (1867 to 1939) one of the leading literary figures during the Golden Age of British book illustration. Rackham's fantastical work is famed for its robust pen and ink drawings, combined with watercolour.
A particular feature of Beardsley's distinctive work are large dark areas of fine detail contrasted with large blank ones, which serve as both relief and foil to the exquisite penmanship.
---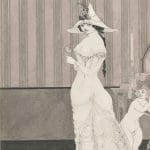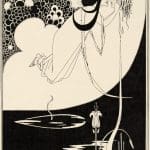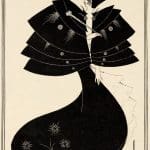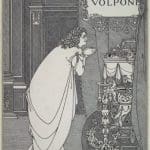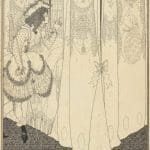 ---
Aubrey Beardsley artworks
He often created his drawings with the knowledge that they would be reproduced and circulated.
His lifestyle was notorious shocking prudish Victorian London with his graceful black and white drawings, and his own charismatic personality. So much so that the 1890s were dubbed the 'Beardsley Period'.
Aubrey Beardsley Salome and Oscar Wilde
Beardsley was a leading figure in the aesthetic movement which also included Oscar Wilde and James McNeill Whistler. He had collaborated with Wilde producing illustrations for the tragedy Salomé.
Charles Bryant and Alla Nazimova's film1923 Salomé is also screened in a gallery adjacent to Beardsley's illustrations, showcasing the costume and set designs they inspired.
Aubrey Beardsley Yellow Book Scandal
In 1894 Aubrey Beardsley became the first Art Editor for a new literary periodical called The Yellow Book which received hostile reactions from the wider press.
Accusations of the shocking and 'immoral' illustrations and writing resulted in a call from The Westminster Gazette that the publication be made illegal.
---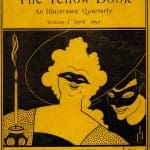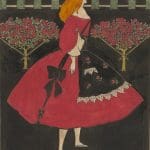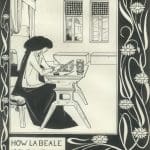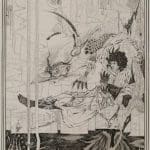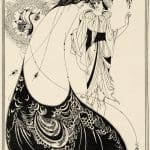 ---
In 1895, the trial and conviction of Oscar Wilde for 'gross indecency' became linked to The Yellow Book. Matters were Wilde was erroneously reported leaving the Cadogan Hotel with the magazine. Beardsley was caught up in the scandal and dismissed as editor of The Yellow Book.
Bound editions and plates are displayed at the Tate alongside subsequent works from The Savoy and illustrations for Volpone (1898) and Lysistrata (1896).
Aubrey Beardsley illustrations
Highlights include each of the key commissions that defined Beardsley's career as an illustrator. The illustrations for Le Morte d'Arthur (1893-4), Lysistrata and Oscar Wilde's Salomé (1893) are included as well as five of the original drawings from Alexander Pope's The Rape of the Lock (1896), the latter for the first time.
Further artworks on display are the key inspirations for Beardsley, by his contemporaries including Edward Burne-Jones, Gustave Moreau, and Toulouse Lautrec. There is also a selection of Beardsley's posters and his only oil painting.
A room in the exhibition is dedicated to portraits of Beardsley and his circle, placing him in the centre of the latter 19th century London arts scene despite his bad health.
---
At the same time as Aubrey Beardsley, the Tate Modern has a major retrospective of the work of Andy Warhol.
---
The exhibition concludes with an overview of his legacy upon both the Art Nouveau movement and the present day. This including Picasso's Portrait of Marie Derval (1901) and the Beatles Revolver album cover.
His death and legacy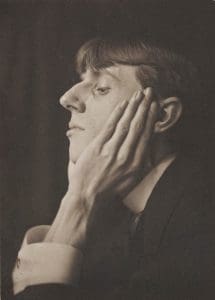 Beardsley had become one of the enfants terribles of fin-de-siècle London. His opulent imagery anticipated the elegance of Art Nouveau. In a career lasting just under seven years, he was prolific, producing hundreds of illustrations for books, periodicals and posters. Despite the prolific reproduction and wide circulation of his works the original pen and ink drawings are rarely seen.
Beardsley died on 16 March 1898 of tuberculosis in Menton, France.
The exhibition will be the largest display of his original drawings in Europe since a seminal exhibition at the V&A in 1966.
---
Aubrey Beardsley at Tate Britain
Runs from 4 March to 25 May, 2020 at the Tate Britain, Millbank, London SW1P 4RG. Cost £16 (free for members). There is also a Beardsley workshop at the Tate Britain on 9 May (£70 / £50 concessions).
Words by Irene Caswell.
Irene Caswell
Irene is a freelance writer with a special interest in destinations, arts and culture, food and wine. She believes a life well lived is about experiences and aims to provide readers with informative and evocative stories. Follow Irene on Instagram at @hashtagtravelin.