5 Things to Know Before Visiting Monte Carlo
Travel Begins at 40 Editor
Posted on 6th May 2020
Monte Carlo is commonly cited as one of the most high-end travel destinations in the world. And between its harbour full of yachts, opulent hotels, and streets full of luxury vehicles, it's easy to see why.
With that said though, it remains one of the most remarkable places to visit in all of Europe. So here we're going to discuss some of the most important things to know if you're considering making a trip there yourself.
Larvotto Beach for the Public
At first glance, it can almost seem as if all of Monte Carlo's best beaches are exclusive to visitors of particular resorts. However, that's not actually the case, and in fact the city's most famous beach is very much open to the public. Larvotto Beach is currently undergoing a redevelopment that will result in year-round restaurants, cycling paths, a playground for kids, and a generally modernised look. But aside from restrictions relating to this project, the beach is generally a public access space — and one that shouldn't be missed.
The Oceanographic Museum is a Must
The Mediterranean region has some of the world's most interesting museums. Italy has several, not to mention some historical areas that are effectively open-air museums unto themselves; Greece will be opening underwater museums soon, showing off some of the incredible heritage tourists can see while diving. Among the options in the region though, the Oceanographic Museum in Monte Carlo is an essential visit. Featuring one of the best aquariums in Europe, as well as a whale skeleton collected by Prince Albert around the turn of the 20th century, it's about as good a look into the sea as you'll find without diving.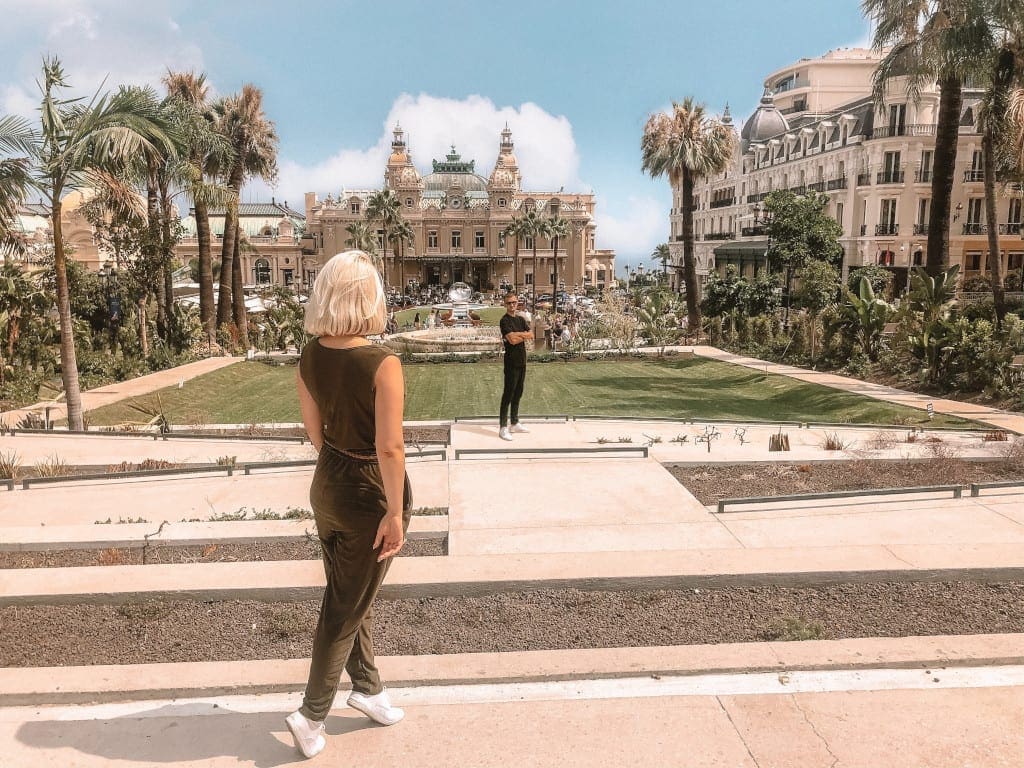 Etiquette Matters at the Casino
Casino Monte Carlo is one of the main attractions, and you only need to look at it for a moment to know that you'll need to know your way around a card table if you plan to visit. Beyond knowing the rules and taking a responsible approach to the games though, you'll also need to know proper etiquette. First and foremost, this means dressing appropriately and acting respectfully. Regarding the actual gaming though, there are certain things you should and shouldn't do at the card tables. Covering poker etiquette specifically, party poker recommends you act decisively (so as not to hold up games) and refrain from talking too much, so that you don't distract other players. Poker players at a venue like this will appreciate these small but fundamental expressions of card etiquette.
If You Must Splurge, Do it on Food
There are plenty of opportunities to splurge in Monte Carlo (and to be sure, the casino we just discussed is one of them). However, if you're budgeting and looking for one or two things to spend a bit of extra money on, you might consider your dining options. The best restaurants in Monte-Carlo include everything from pizza, to seafood, to some of the finest French dining in the world. Making a reservation at one or two of these restaurants can wind up giving you your most unforgettable experience in the city.
You Can't Do Monte Carlo Virtually
Virtual travel has become fairly trendy. We've seen various museums and major attractions around the world introduce remote, virtual viewing experiences; programs like Google Earth VR make it possible for people to visit locations all over the world from the comfort of their own couches; and recently we wrote about numerous ways to "visit" the city of Genoa through virtual means. Undoubtedly, some of these options exist with regard to Monte Carlo. But really, this is one world destination that you just can't gain full appreciation for without visiting — which, ultimately, is all the more reason to put it on your travel list.
Travel Begins at 40 Editor
Travel articles, news, special offers, festivals and events from the Travel Begins at 40 Editorial team and our global network of travel industry contributors.