Discover Toulouse Rugby, Culture and Food
James Clark
Posted on 18th May 2020
Before the corona-lockdown James Clark travelled to Southwest France to discover the plethora of things to do in Toulouse, home of the Concorde, and a city full of culture, amazing gastronomy and a rather good rugby team.
Tawny rooftops and blushing brick walls have earned Toulouse 'The Pink City' nickname. Its charming Old Quarter is a muddle of coral-coloured shopfronts, palaces and churches. Alternatively, Toulouse in Occitanie, France is a vibrant university city with a youthful population that knows how to have a good time with exciting jazz, techno and rock scenes.
And it's close enough to the UK for a weekend trip so I checked into the Citiz Hotel (18 allées Jean-Jaurès – 31000) in the very centre of Toulouse.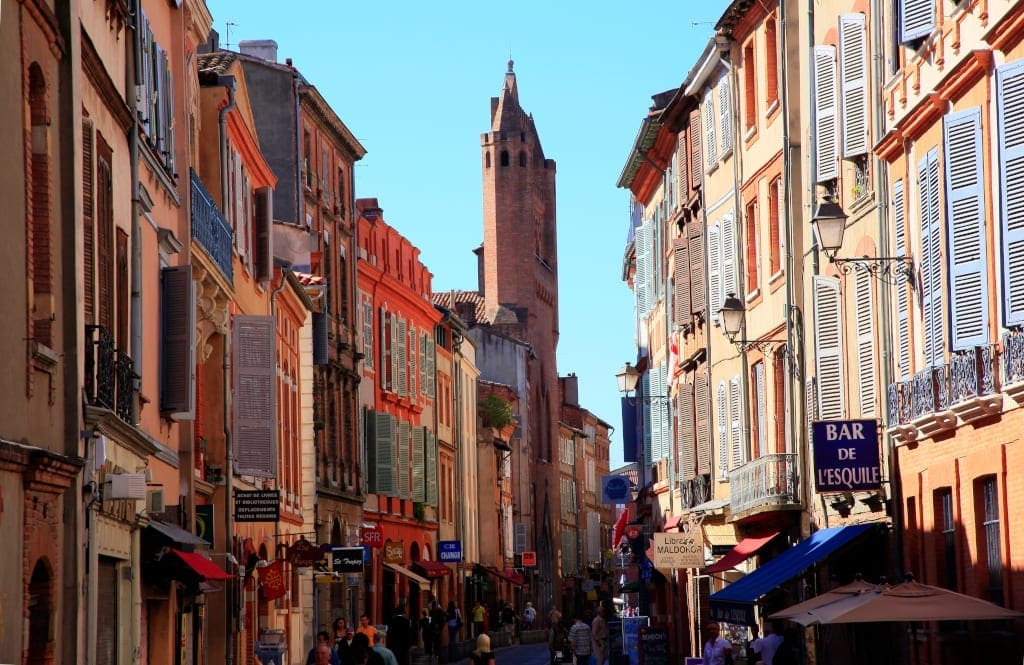 After a great night sleep, I took a morning stroll through the medieval antique-dealers' district, filled with private mansions, built during the Renaissance period that look as stunning today as they did back then, on rue Bouquières and through the attractive shopping streets around St Etienne Cathedral.
Yes, Toulouse looks like it belongs in France, but it feels very different to some of the larger cities. Residents appear to mix well with tourists with smiles on their faces and fashion doesn't seem so important here. Toulouse is relaxed and welcoming.
Hunger started earlier than usual so I stopped by La Gourmandine (17 Place Victor Hugo – 31000) and tucked into the lunch menu of duck spring rolls with orange and coriander, local beef tartare with mashed potatoes and vegetables and chocolate ball with caramel and peanuts. After a couple of glasses of wine recommended by my server it was time to delve deeper into the soul of the city.
Things to Do in Toulouse: City Tour
I wandered to the Toulouse tourist office to meet Marie-France Ceruti, for a tour of a more hidden side of the city 'a little tour through the courtyard.'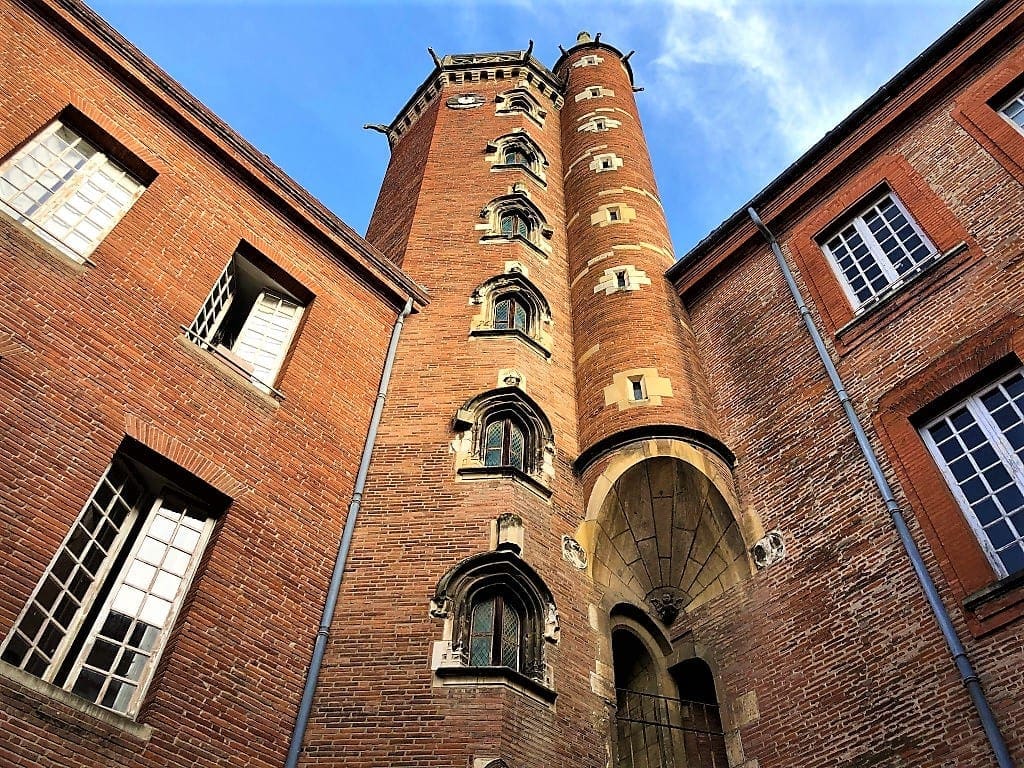 We wandered through alleyways and hidden doors into some of the courtyards that tourists would be unable to find. Many of the courtyard palaces have giant towers (basically the more money you had during the Renaissance period the bigger the tower). Some of the areas Marie has keys for and others she pleaded with shop keepers to allow us entry.
It was a fascinating way to spend the afternoon and I highly recommend the tour which is free via the tourism office. Be sure to book in advance.
That evening I ventured to Hugette Café Cantine (15bis Place du Président Thomas Wilson) for foie gras and wine before venturing into some of the bars in the area.
Things to Do in Toulouse: Food Tour
Now I've been on many food tours, but none compare to Taste of Toulouse created by Jessica Hammer – a walking food tour around the indoor Marché Victor Hugo, exploring French cuisine and culture that I joined the following morning.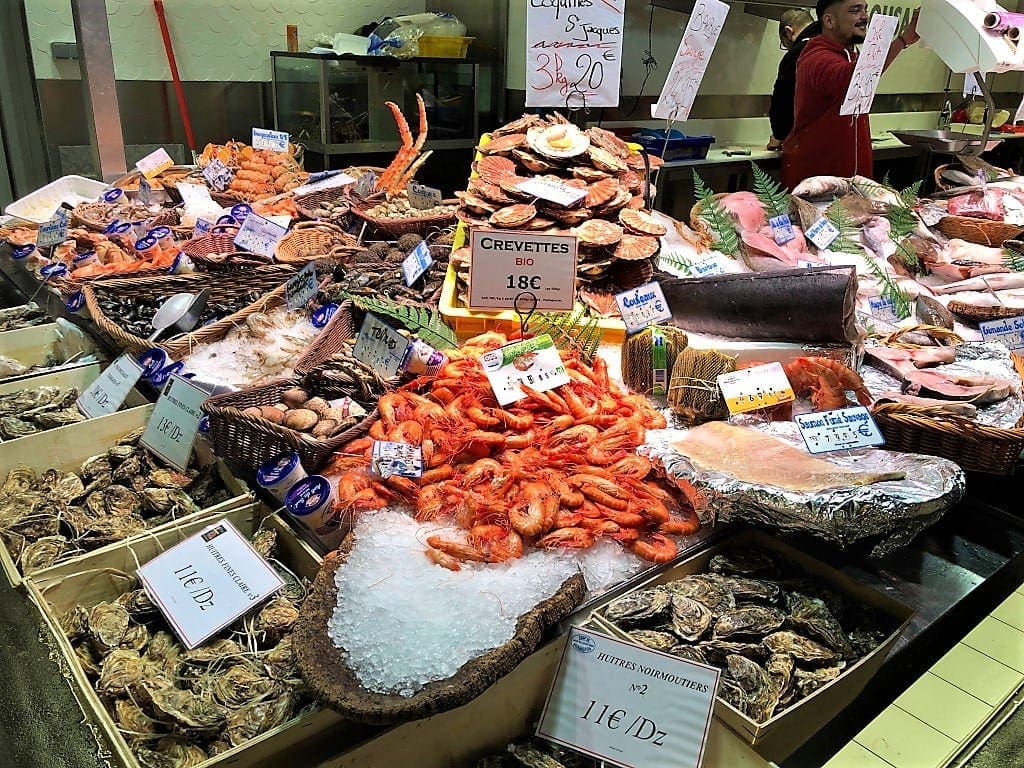 I tasted the chocolatine and the baguette de tradition at Maison Beauhaire – MOF boulanger, chatted to the couple running Papaix et Fils (who had visited my home city of Norwich) while tucking into farm to counter foie gras (fatty duck liver cooked in duck fat – the ancient method), and various sausages, including the dried Saucisse de Toulouse).
I chatted about the rugby I was going to watch later while sampling Spanish ham at Maison Garcia, met Emilie who has a degree in cheese at Fromagerie Emilie and tasted pelta (a young, raw milk goat cheese made near Toulouse) comté (a pressed-cooked cow at milk cheese from the Jura in eastern France, aged 36 months) boule de Brebis (a hard sheep milk cheese, made in the Massif Centrale north east of Toulouse) and Fourme d'Ambert (a raw cow milk blue cheese from Auvergne).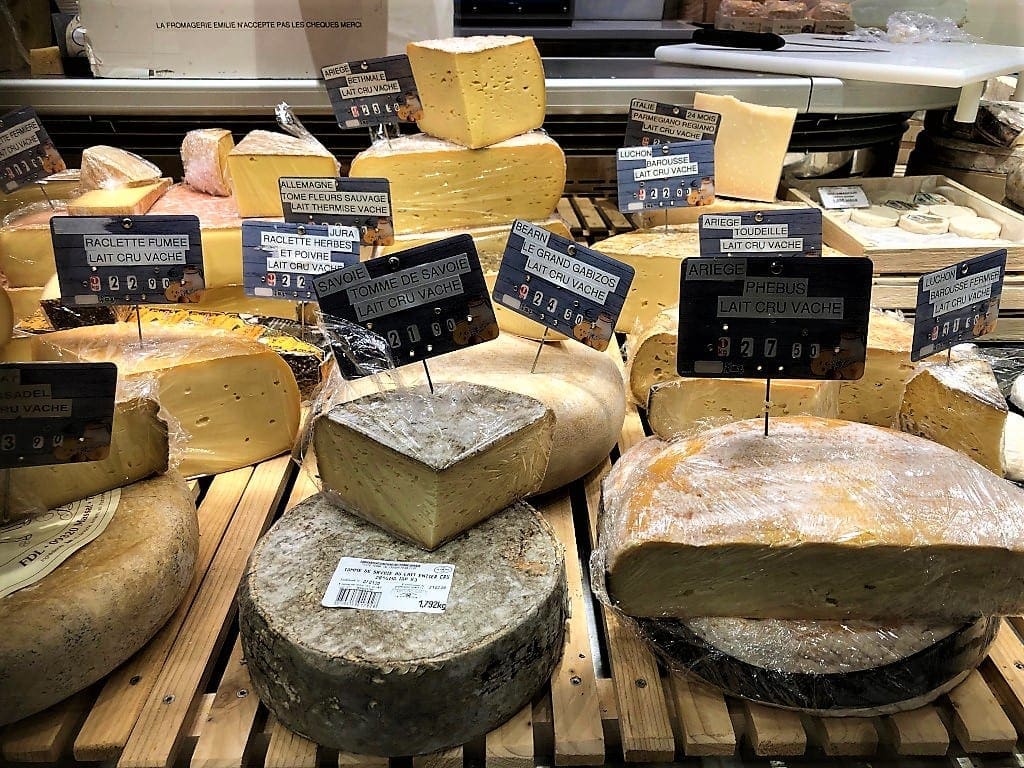 I happily devoured the cheeses with a glass of Château l'Enclos des Roses Gaillac AOC Méthode Ancestrale Brut sparkling wine (100% Mauzac, from a female winemaker) and a glass of Château Joliet Haute Expression 2017, AOC Fronton red wine (blend of Négrette, Cabernet Sauvignon, and Syrah) at Chai Vincent with a group of retired locals that headed to Marché Victor Hugo every day, to meet with friends and drink wine.
Toulouse Rugby – Stade Toulousuain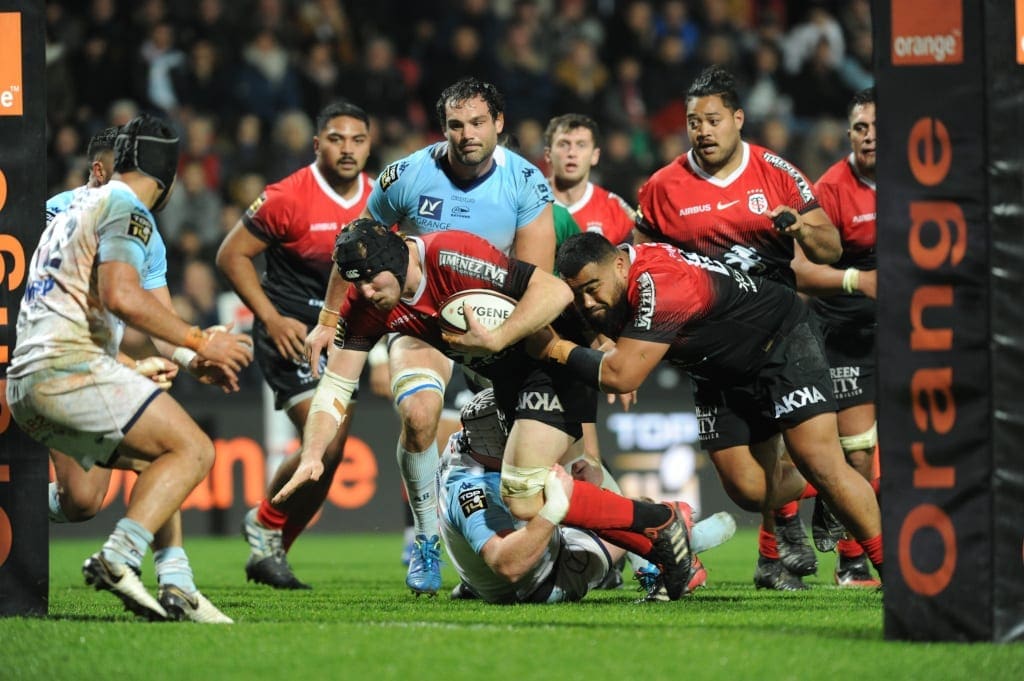 It was a great day, but the best was yet to come. I took a taxi over to Stade Ernest-Wallon to watch Stade Toulousain rugby club play Gloucester in the Heineken Cup. The latter failed to reach the quarter finals as they were overpowered by Toulouse (35-14), but I left after hanging out with the players at the after party.
It was the best weekend I've had in a long time. Even after leaving the Citiz Hotel at the crack of door to catch the flight back to London Heathrow.
---
Read more about the things to do in Toulouse in Toulouse: Sport, Planes and Gastronomy.
---
Toulouse Hotels
Citiz Hotel**** / www.citizhotel.com 18 allées Jean-Jaurès – 31000 Toulouse, Room from 85€.
Flights to Toulouse
Return flights from London Heathrow to Toulouse are available from as little as £60 with British Airways – www.britishairways.com
Return flights are also available from Bristol to Toulouse from as little as £40 with easyJet – www.easyjet.com.
If you wish to book a room in Toulouse or a flight to the city then fill in the form below:
---
For More Information on Toulouse Things to Do
To discover what to do in Toulouse, visit the Office de Tourisme de Toulouse: www.toulouse-visit.com.
James Clark
James Clark is a UK-based travel writer specialising in adventure and the great outdoors.