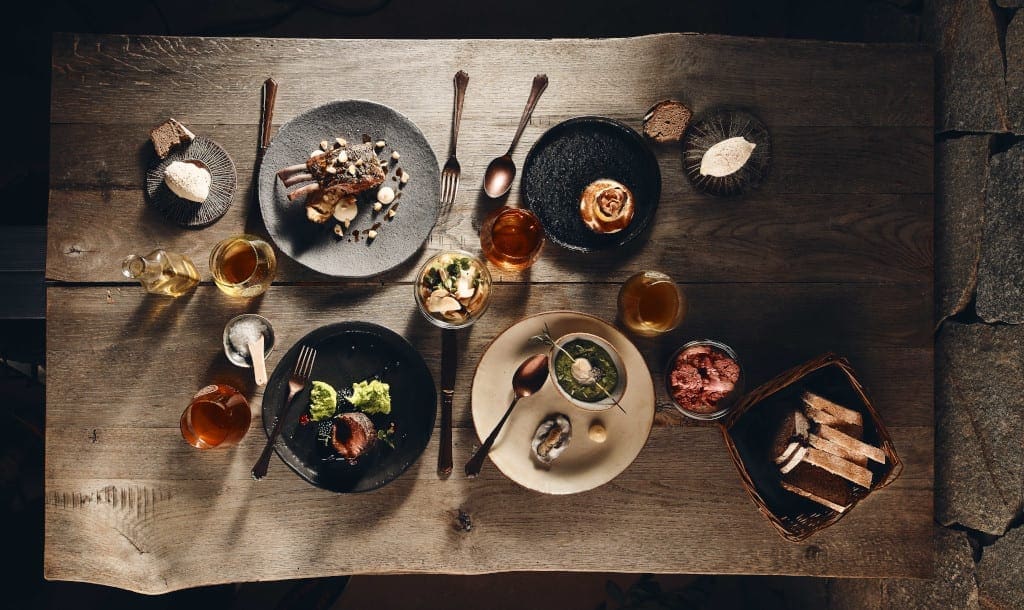 Green Gastronomy: Traditional Food in Slovenia
Irene Caswell
Posted on 21st Jun 2020
Irene Caswell looks forward to a world where we can travel internationally once more and explores the delights of traditional food in Slovenia.
Slovenia is less than a tenth of the size of Great Britain yet there are 24 different gastronomic regions as well as three wine regions. In 2021 Slovenia food will be officially recognised as the country becomes the first to be named European Region of Gastronomy.
Slovenia is fast becoming a world-class food destination. The country's gastronomy is shaped and developed by its unique geographical location, each region with its own distinctive terroir influenced by Europe Germanic, Balkan and Hungarian cultures. Traditional Slovenian dishes are prepared with locally produced and foraged seasonal foods as has been the case for centuries, albeit with an innovative 21st century approach.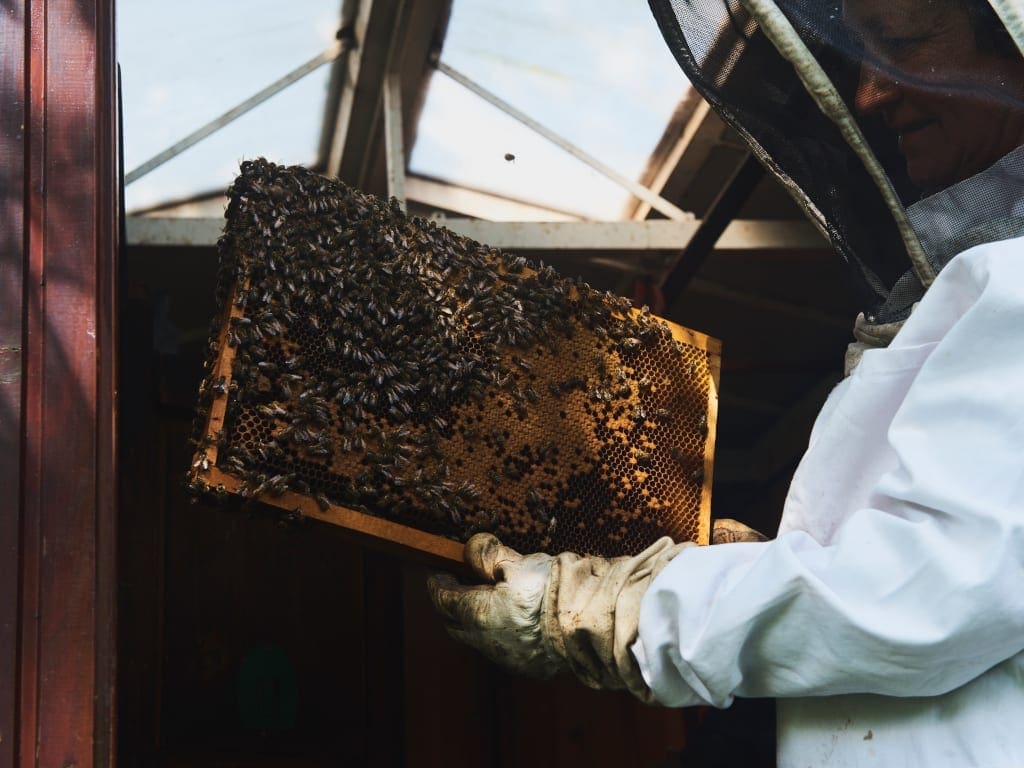 Foragers, farmers, beekeepers and hunters, all with a healthy respect for the environment, are integral to food in Slovenia from fine dining restaurants to tourist farms. While 'fresh local ingredients' has becoming an over-used phrase, four of the country's top chefs are making their mark as ambassadors for Green Gastronomy.
Food in Slovenia I : Hiša Franko
"In this environment people have always eaten meat, fish and dairy," says Chef Ana Roš. Ana heads up Hiša Franko, a restaurant situated in the pretty alpine surroundings of the Soča Valley.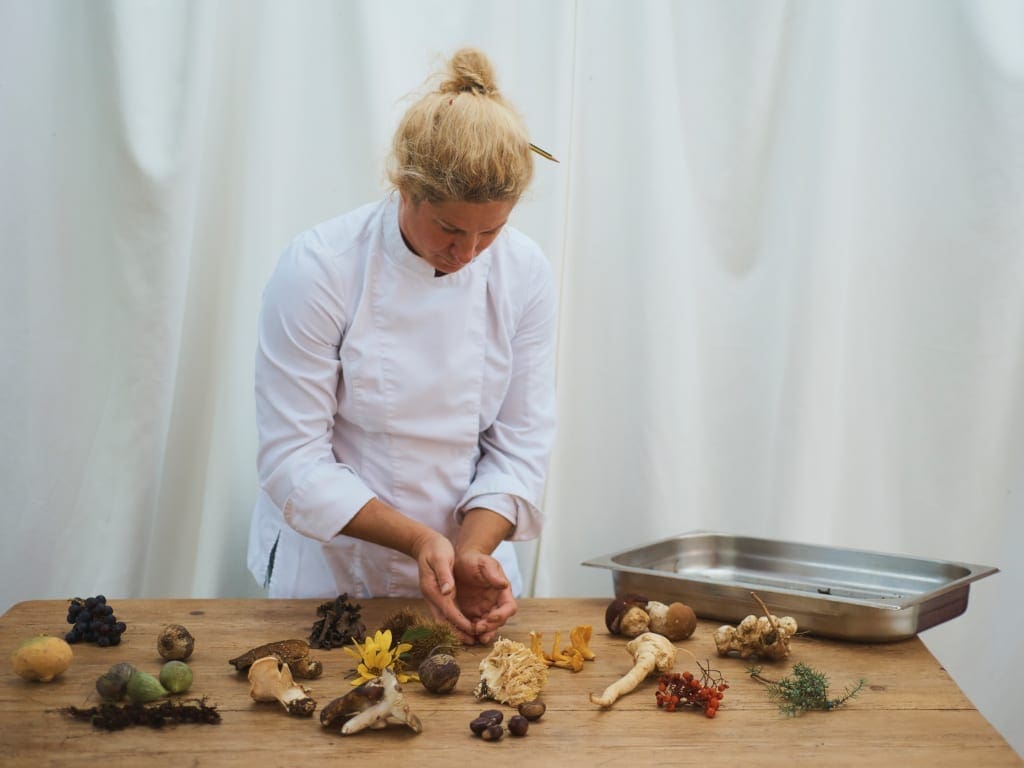 Ana runs the restaurant with husband, Walter Kramar, in a big house in the country where they live with their two children. Walter, a Sommelier, makes Tolmin a hard full-fat cheese made from raw cow's milk on the premises. He also serves the wine from his extensive collection which includes the distinctive Slovenia natural orange wines. These are a mixture of white wine made through a process intended for red wines, the main factor being the maceration or prolonged contact with grape skins. Orange wines are the world's oldest made wine style and currently enjoying a revival.
Hiša Franko has been named amongst the World's 50 Best Restaurants. The self-taught Ana was voted The World's Best Female Chef in 2017 and featured in an episode of the Netflix cult series Chef's Table. There is no set menu at the restaurant. Rather than simply "placing an order" for supplies Ana's approach is to use whatever seasonal ingredients are available, including produce from her own vegetable and herb garden.
The restaurant's community includes foragers, shepherds, cheese makers, hunters and fishermen. Wild herbs, plants and mushrooms are provided by Miha who forages daily in the surrounding woods, meadows and marshes. Elderflowers are used to make cordials or ice cream, and wild garlic and asparagus for savoury dishes. Head baker, Nataša Djuric, responsible for the restaurant's famous sourdough bread, is also passionate about making bread with ancient grains, spelt and einkorn, the latter first used around 7,500 – 8,000 BC.
The house specialty is marble trout, the protected Slovenian species and almost extinct before the local fishing family of Tolmin discovered one of the last colonies, deep in the gorges of Soča River. The restaurant's seafood comes from the Marano Lagunare fishing co-operative just an hour's drive away in Italy. Beef and dairy products come from high mountain pastures above the valley. Goat meat is from the protected Drežnica goat, the only Slovenian indigenous breed.
Stay at Hiša Franko
A former countryside inn, home to three generations of Kramar-Roš family who live together under the same roof with the guests, Hiša Franko has ten double bedrooms for those who prefer not to drive after dinner. Price from Euros 150 for an en suite double room (two people) per night.
---
Food in Slovenia: Photo Gallery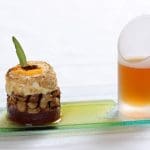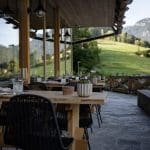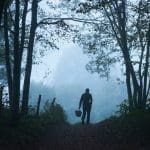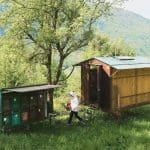 ---
Food in Slovenia II : Gostilna Mahorčič
Chef Ksenija Mahorčič was named Confectioner of the Year 2020 by restaurant guide Gault and Millau. Restaurant, Gostilna Mahorčič, is located in the peaceful village of Ridik on the forest border in the Karst region, close to the Brkini hills. The sea is 15 minutes away by car far, 20 km from Trieste and an hour's drive to the Slovenian capital, Ljubljana.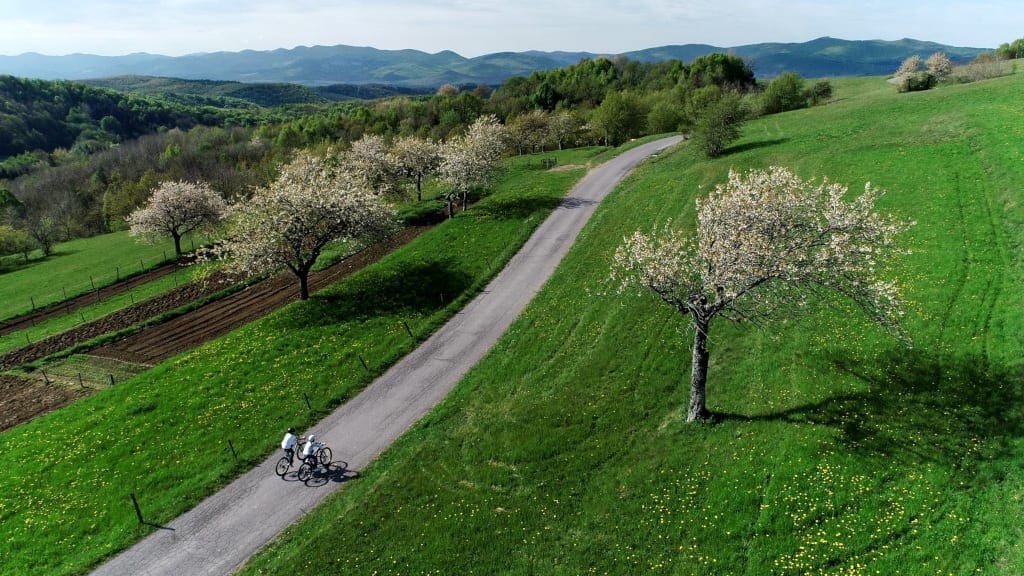 Recreating the flavours from her Karst childhood is a major element of Ksenija's dishes with the focus on celebrating and preserving the traditions from her grandmothers' time. While Ksenija is in charge of the kitchen her husband, Martin, looks after the wine cellar.
"In the past", says Ksenija, "men were engaged in more physical work at home or went hunting. The women took their produce to the market at Trieste to sell. Items would be transported in woven baskets which they carried on their heads. Depending on which village they were from they took the shortest route, walking along the railway tracks." Nevertheless, this involved a walk of around five to six hours. In the city they sold garden produce, eggs and meat. Sometimes they swapped their own produce for items they needed such as fish, soap or salt.
Ksenija prepares dishes in a modern way but most of the ingredients remain the same. The only difference is the quantity. In the past, there were often more vegetables and cereals from the field and more livestock in the stables. Today local ingredients used in the restaurant may include lightly smoked bear prosciutto, Brkini cheeses, lamb from the nearby Vremščica, aged beef from Brkini, homegrown vegetables, and wild herbs, of which there are around 1,000 varieties growing locally.
Food in Slovenia III : Ošterija Debeluh
Chef Jure Tomič has been named Chef of the Future 2020 by Gault and Millau. Jure was also crowned world champion at the World Pasta Preparation Championships 2016 at the Barilla Academy for his Whole Grain Fusilli with Zucchini, Goat Cheese and Pumpkin Seed Oil Powder.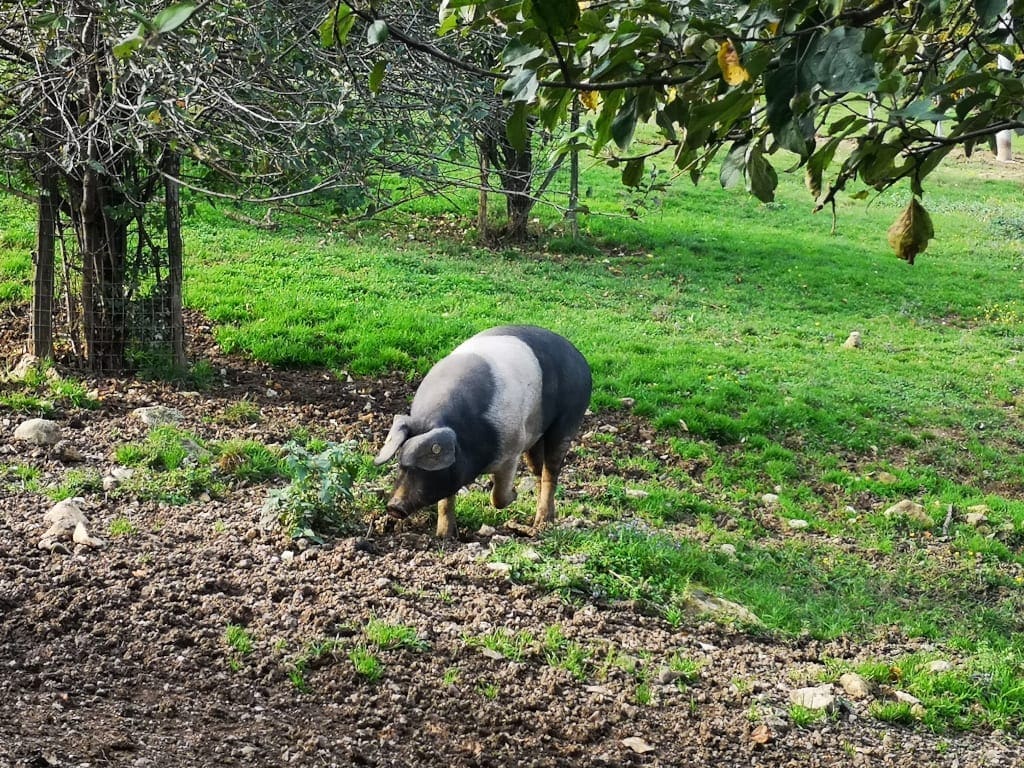 Jure's dishes are simple but aim to surprise with the 'purity of taste and bold combinations'. Jure studied Nutritional Science and worked in a number of small restaurants until opening Ošterija Debeluh in Brežice, where he was born.
The family restaurant has a French countryside interior style. The menu is fine-dining European cuisine with local twist and a Balkan influence, from the chef's signature beef tartare with foie gras, to trout served on a bed of roast pear and horseradish sauce. Produce is sourced from farmers 'within one hour's distance', says Jure. Truffles, game, wild garlic and the region's distinctive red onion, Ptujski Lük, all feature on the seasonal menu. Chef Jure is also a sommelier and in 2010 he became a Sommelier champion of Slovenia representing his country at the European Championship in Strasbourg. It is no surprise then that Ošterija Debeluh features an impressive list of over 350 labels with all three wine regions of Slovenia represented.
Food in Slovenia IV : Vila Planinka
Vila Planinka is a boutique hotel and restaurant located in the stunning Jezersko Valley. The secluded mountain valley retains a certain purity reflected in the rich flavours of the ingredients that grow here. Chef Jakob Jerala is an experienced chef and worked with Heston Blumenthal and Magnus Nilsson at Fäviken in Sweden.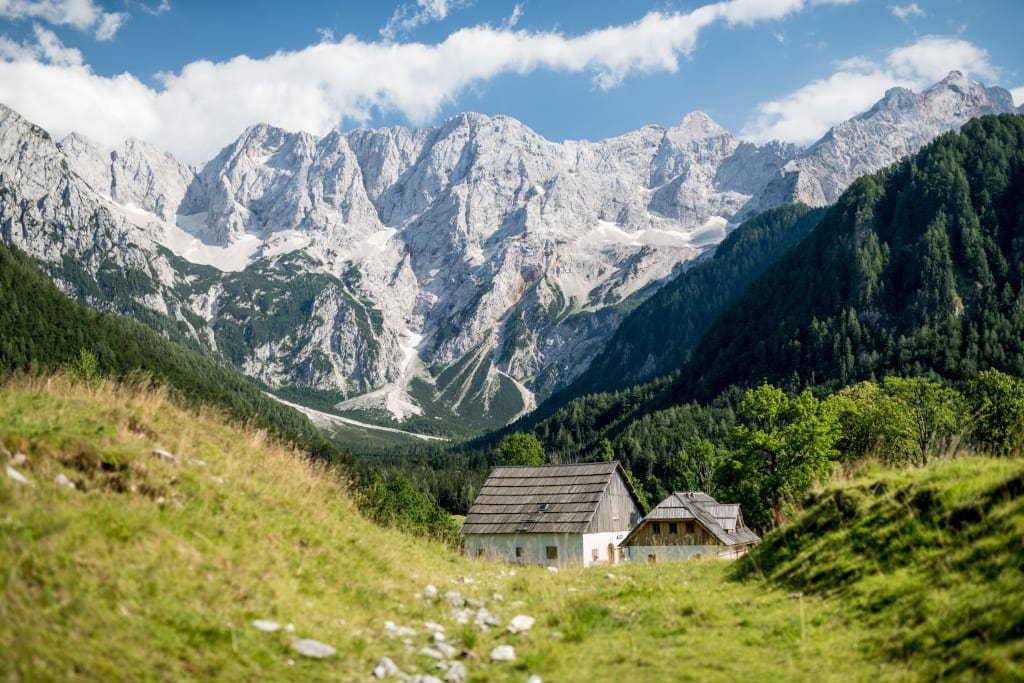 The menu at Vila Planinka features classic peasant dishes presented in a more contemporary way. Chef Jakob is particularly delighted when a guest tastes one of his dishes and says, "This takes me back to my childhood".
Often, Jakob will create a spontaneous dish using local and organic produce after a visit to local sellers or a stroll through the woods. Part of the philosophy here is the belief that cattle and sheep should graze on mountainous pastures. This is also fertile ground for gathering herbs and wild fruits.
"Slovenia's small size brings together the Mediterranean temperament and the majestic Alps in an organic way and combine in the flavours of our dishes," says Jakob.
Stay at Vila Planinka
Vila Planinka is a boutique hotel with breathtaking views of the unspoiled valley and nearby mountains. The valley was once filled with a glacial lake and now offers natural wonders to explore. There are 23 rooms. The hotel's luxurious decoration uses natural materials and wood that reflects the surrounding nature and culture heritage. The hotel also features Finnish and infrared saunas. Prices from €221 for a Superior room.
---
For More Things to Do in Slovenia
To discover more about the food in Slovenia, as well as other things to do on your Slovenia holidays, click here.
Irene Caswell
Irene is a freelance writer with a special interest in destinations, arts and culture, food and wine. She believes a life well lived is about experiences and aims to provide readers with informative and evocative stories. Follow Irene on Instagram at @hashtagtravelin.