Surfing and Kitesurfing in Essaouira, Morroco
James Clark
Posted on 26th Jun 2020
James Clark returns to north Africa to reacquaint himself with kitesurfing in Essaouira, Morocco, as well as taking some waves.
Kitesurfing is one of the hottest up and coming water sports that's attracting worldwide interest. It's the latest sport to join the Olympics and will be featuring for the first time in Paris, in 2024.
Essaouira otherwise known as the 'Wind City of Africa,' attracts plenty of adventure thrill seekers throughout the year, as well as tourists wandering through the walled medina, checking out art galleries, high class boutiques, the sprawling market places, eating in desirable restaurants like Umia and Ramses, and partying the night away on the roof top in Taros.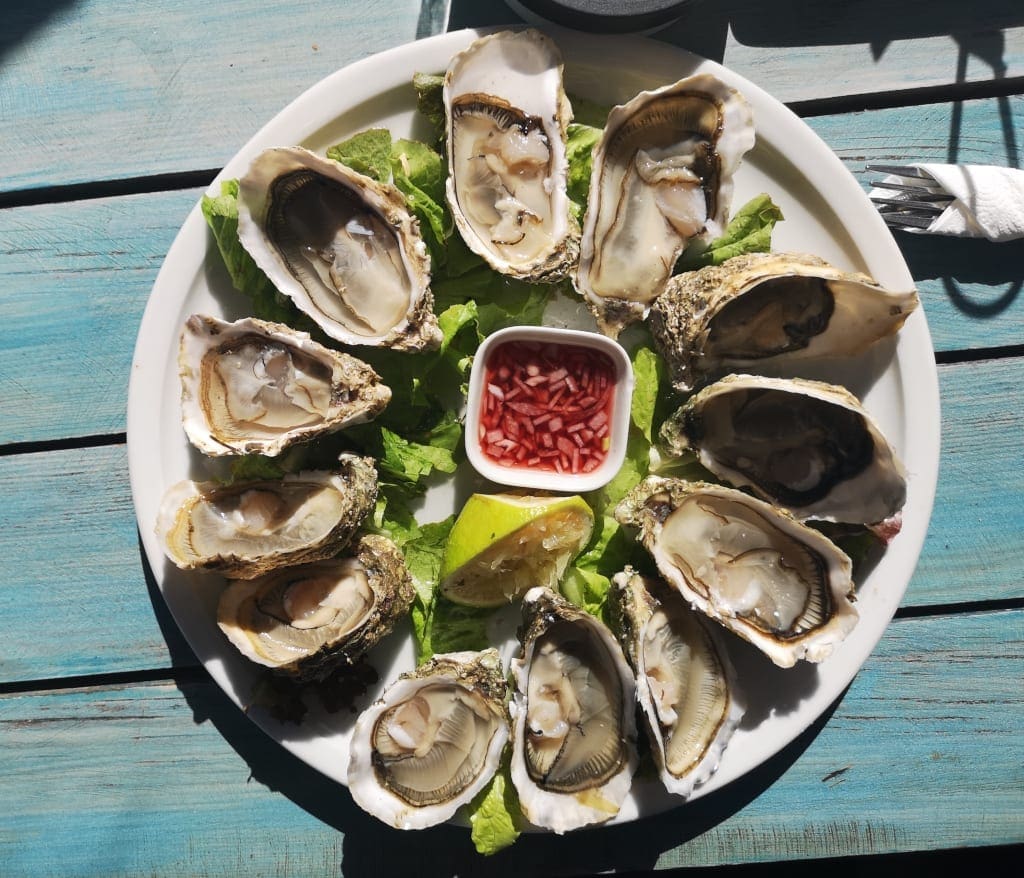 It was just a year since my last kitesurfing trip to Essaouira with the Explora Watersports team, but I was keen to return and work on my skills.
So, what's changed since my last visit? Last year I stayed at the KiteWorldWide riad in the medina, but this year the group has launched a selection of luxurious private villas that are tucked away in the argan studded hills and sheltered from the high winds that water sports enthusiasts head to the port city to enjoy.
Part of the Jardin Des Douars' boutique hotel, I stayed in Villa Jasmin. It has three large en-suite bedrooms and can sleep up to nine people, a private heated outdoor pool, large garden and terrace and mod cons including an entertainment system and WiFi.
The five villas come with a personal housekeeper serving breakfast and preparing snacks throughout the day.
After a good night sleep and settling in, it was time to head to the beach and reacquaint myself with the Explora Watersports team.
Kitesurfing in Essaouira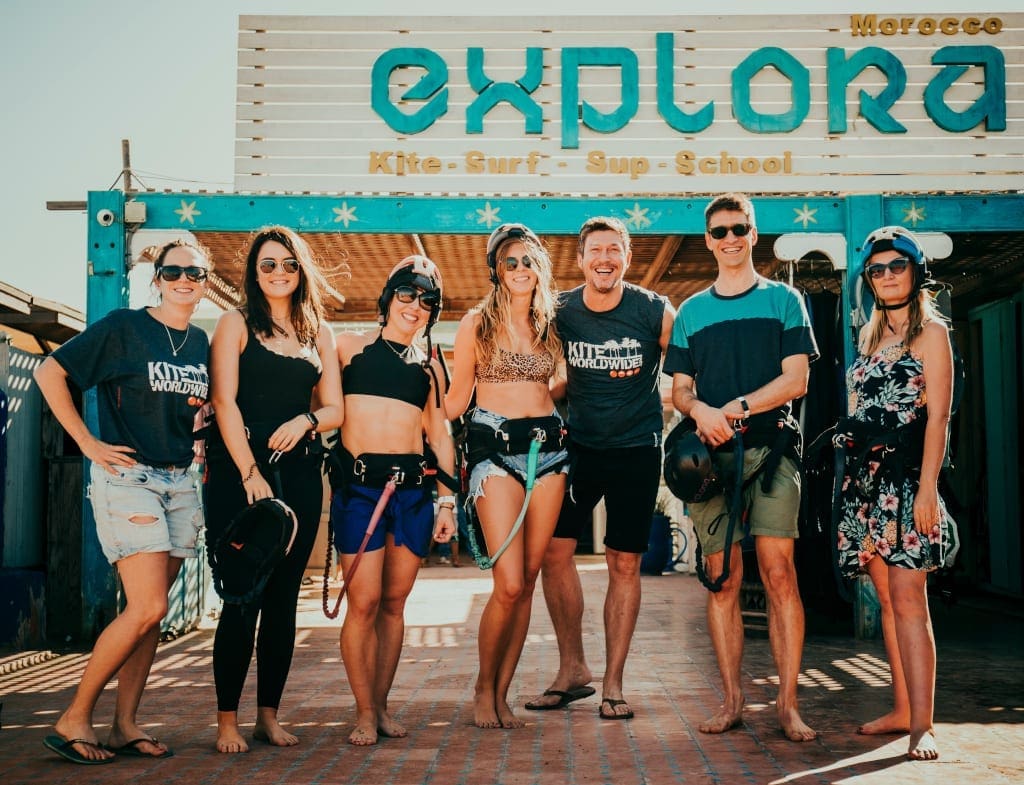 As I'd kite surfed a couple of times before, Mehdi soon had me in harness and heading down to the beach, kite in hand, to set up the kite lines and connect them safely to me.
It was a very windy day and difficult to control the kite at first – I spent some time getting dragged along the beach –, but with practice, great instruction, patience, and paying attention to the wind I was soon on the board propelling across the water.
I planned to kitesurf the next day, but the wind was too strong, and I had no intention of getting swept into the depths of the 41 million square miles of the Atlantic Ocean. Instead I joined a group of Explora Watersports students to spend the day at Mo's bohemian beach retreat in Sidi Kaouki, roughly 17 miles from Essaouira.
Surfing at Mo's Place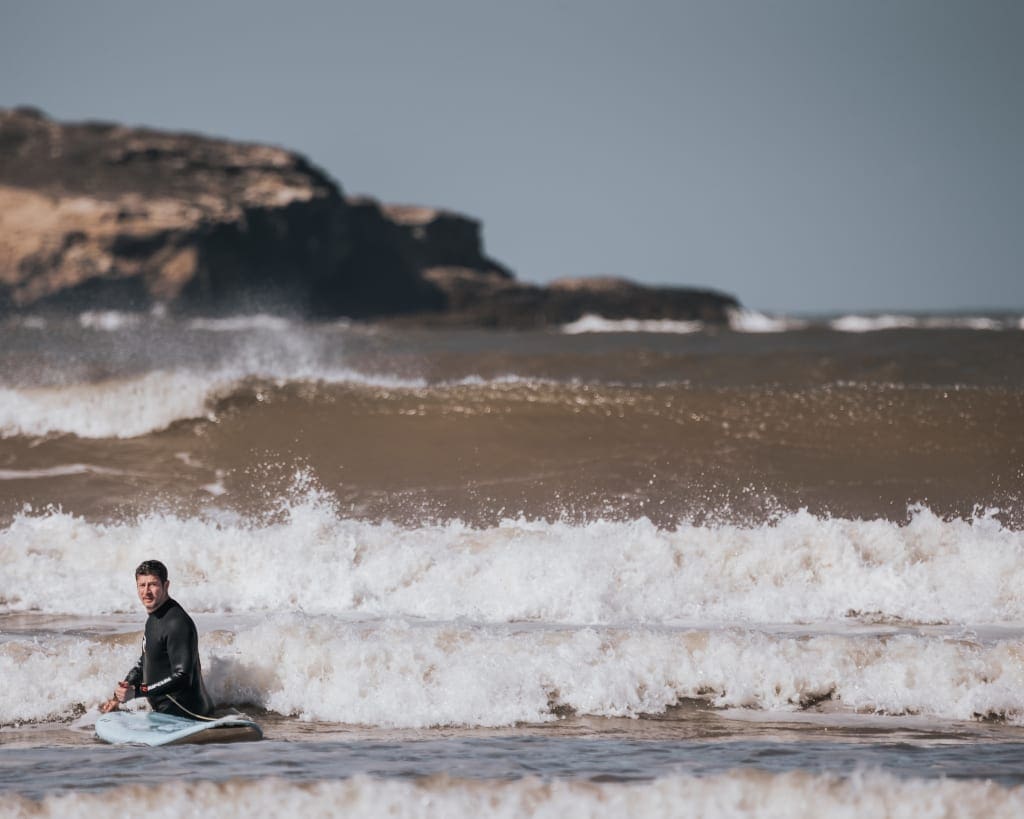 Mo's Place is a wild venue in one of the most untamed and wonderfully undiscovered spots of Morocco's Jurassic coastline. It felt like stepping back in time to the days before tourism exploded in Morocco.
The walk over the sand dunes with surf boards was difficult, one of the group fell face first into the sand. Buy the beach is much quieter than in Essaouira and perfect for a morning surfing with instructor Momo, whose no nonsense approach had everyone in the group on the boards and riding waves towards the shore within ten minutes.
Once back at Mo's Place we had a Moroccan feast prepared by Mo and his mum and relaxed around the camp for a couple of hours before heading back to Essaouira.
It was a wonderful and tranquil place and I plan to return and spend a night under the stars in the single boho-luxe yurt.
After dinner at the KiteWorldWide riad I walked into the medina with a group of German visitors and headed to the outdoor terrace at Taros where the fun happens in Essaouira at night. It's a great place to hang out, filled with young Moroccans' and visitors drinking, wine, beer, gin-based cocktails (they sell gin by the bottle) and dancing the night away to a combination of Moroccan and Western tunes.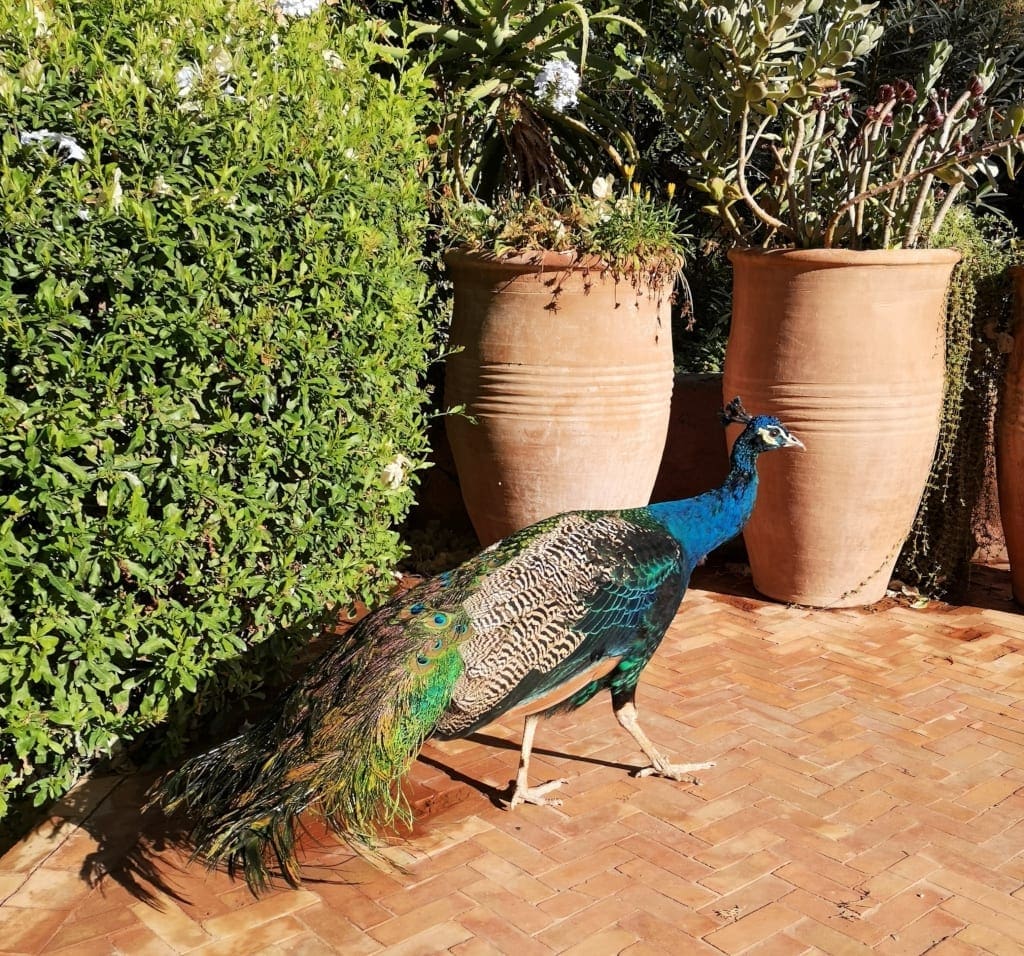 ---
Kitesurfing in Essaouira with KiteWorldWide
KiteWorldWide's beginner package at Jardin Des Douars, excluding flights, starts from £1,275 based on two sharing and includes: Seven nights' accommodation in a double en suite room in the Jardin Des Douars, daily transfer to and from the beach, 12-hour group kite course, kite rental at the end of the course for the rest of your stay, launch, landing and rescue service, SUP and surf usage, Moroccan Dinner with the team and KiteWorldWide guests, breakfast and room tax and BBQ on the roof terrace with the team and KiteWorldWide guests.
Villa Bethanie will also host KiteWorldWide guests on an intensive week-long "Slice of Life Clinic" with kiting legend Tom Court 12-19 September 2020. The camps are called the "Slice of Life Clinics" because not only do they offer five days of intensive coaching for kiters to progress quickly and learn new jumps and tricks, they also offer a Slice of Life that the country has to offer. Other 2020 Clinics are being held at Cape Town in South Africa, Dahkla in Morocco, El Gouna in Egypt and Sal in Cape Verde.
Flights to Essaouira
Ryanair launched a direct flight from Stansted to Essaouira in October 2019. Airport transfer from Essaouira is then £21 each way for four people.
---
Further information on kitesurfing in Essaouira
James Clark travelled with KiteWorldWide the kitesurfing travel specialist to the world's best kiting destinations. For more information visit www.kiteworldwide.com/en . 
InsureandGo (www.insureandgo.com), a leading UK travel insurance provider offers single trip travel insurance to Essaouira from £11.67 per person. InsureandGo cover over 50 activities and kids are covered for free.
James Clark
James Clark is a UK-based travel writer specialising in adventure and the great outdoors.