Sustainable Things to Do on Florida Keys Holidays
James Clark
Posted on 1st Jun 2020
With the Florida Keys opening to domestic tourists on 1 June, now is the time to plan your next trip to this special part of the States. James Clark explored the more sustainable things you can do on your Florida Keys holidays, before the COVID19 pandemic struck.
Most of us have heard of the Florida Keys, but it is part of a chain of more than 800 islands, connected by the Overseas Highway, from mainland Florida, just south of Miami, to Key West.
It takes about three and a half hours to drive to Key West from Miami and all around are breathtaking views of the ocean and beautiful islands worth visiting.
Amazing world class views weren't the reason for our visit. We made the journey from London Heathrow to discover more about the Connect and Protect initiative or in other words – sustainable tourism in Florida Keys. This can be done in luxury especially if you want a jacuzzi in your room with jacuzzihotels24.com.
It's not common to hear the words sustainable and the US in the same sentence, but the Florida Keys is doing things differently. Visitors can support local efforts to protect and restore the environment and wildlife with the Coral Reef Restoration Foundation (CRF), use reef friendly sunscreen, swap motorised watersports for non-motorised activities like hydrobiking, drink through paper straws and support conservation through consumption by eating lionfish, its exploding population preys on over 70 species of native fish.
Sustainability in Action in the Florida Keys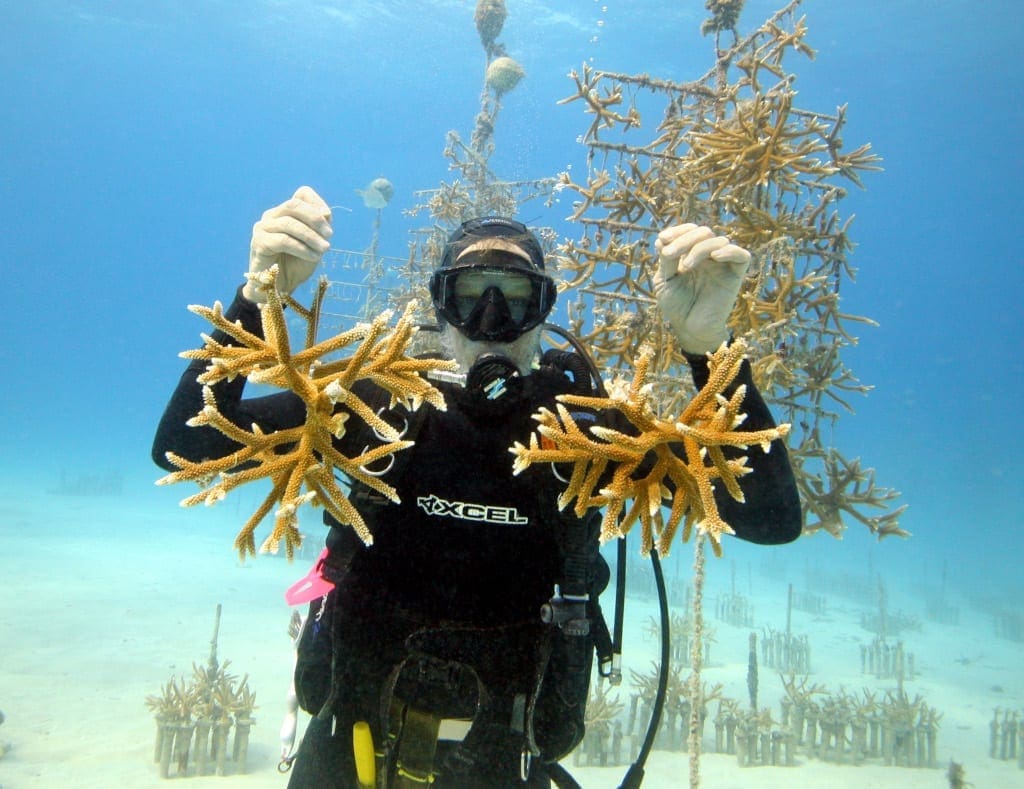 The Key Largo Coral Restoration Foundation (CRF) creates offshore nurseries and restoration programmes for threatened coral species. The team informed us about their work to restore coral reefs with hands-on training in coral nurseries. Fascinated by their dedication, that afternoon we headed to the Rainbow Reef Dive Center with the CRF team to snorkel in areas where coral had been replanted, among a group of nurse sharks and a vast amount of tropical fish.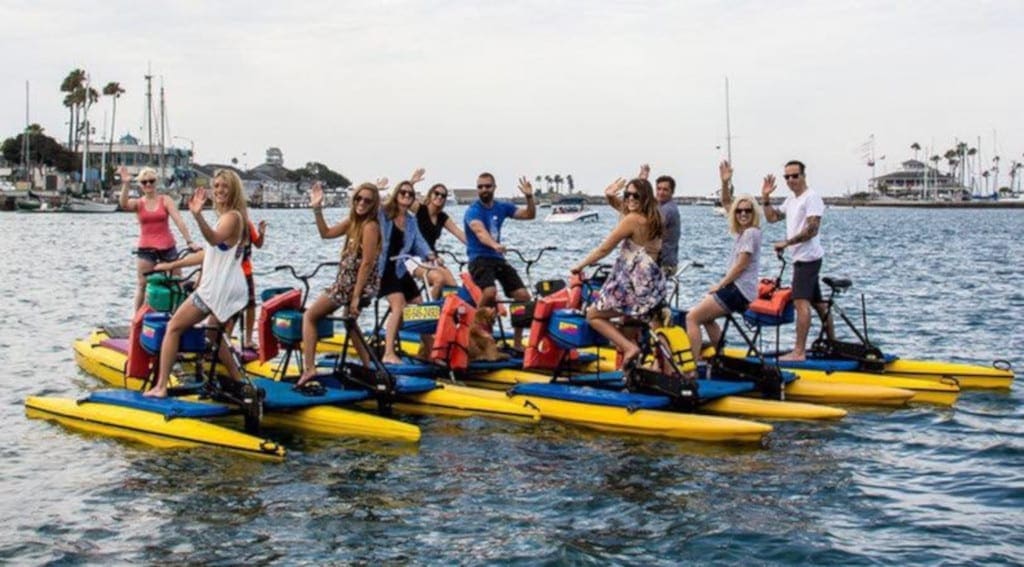 Have you ever heard of hydrobiking? No nor had I, but the hydrobike is the ultimate in human powered watersports. It's like cycling, but on a pedal-powered non-motorised water bike. We hydrobiked at a maximum speed of five miles per hour, around the harbour and headed over to Wisteria Island for a short rest and a game of ball with a very unresponsive Labrador. On the way back the sea was rougher, but fortunately for me (I had my iPhone in my pocket) hydrobikes are virtually impossible to tip over.
Key Lime Bike Tours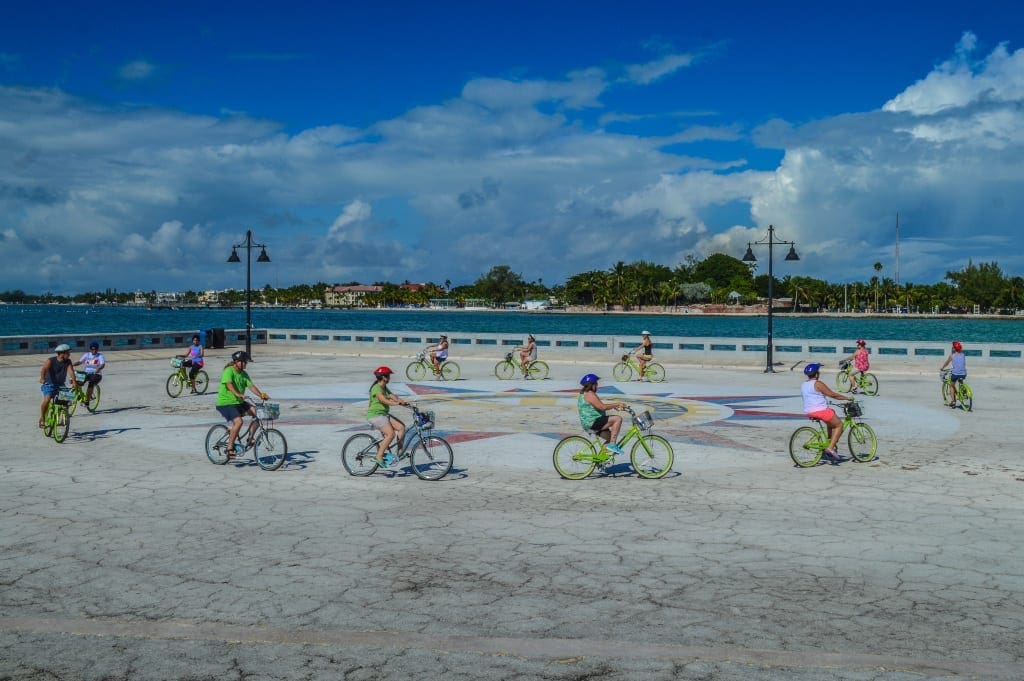 James Pierce a local guide from Key Lime Bike Tours kept us laughing all morning. It's not compulsory to wear a helmet, but the law says that you must carry one, so mine ended up in the front basket so the police could see it if we cycled into them. James took us on a historical journey around the island of Key West, providing a fun and informative experience of everything Key West. Stops included Hemingway House, Mallory Square, Key West Historic Seaport, Southernmost Point, Mile Marker 0, Key West Cemetery, Margaritaville and the Key Lime Pie Factory for a slice of frozen Key lime pie at the end of the tour. Even if you're not an avid cyclist, it's worth taking the tour just to listen to James' take on Key West's diverse culture and history.
The Caribbean-themed trip from Margaritaville Marina consisted of exactly what we expected. We dived in Key West's tropical coral reef, watched an amazing sunset that flashed green – okay I wasn't expecting that – and once we finished diving, drinking rum cocktails. Safety and the natural environment are very important to the team and if you want to get into the ocean, then be prepared to behave in an environmentally respectful way. The price starts from $49.95 per adult.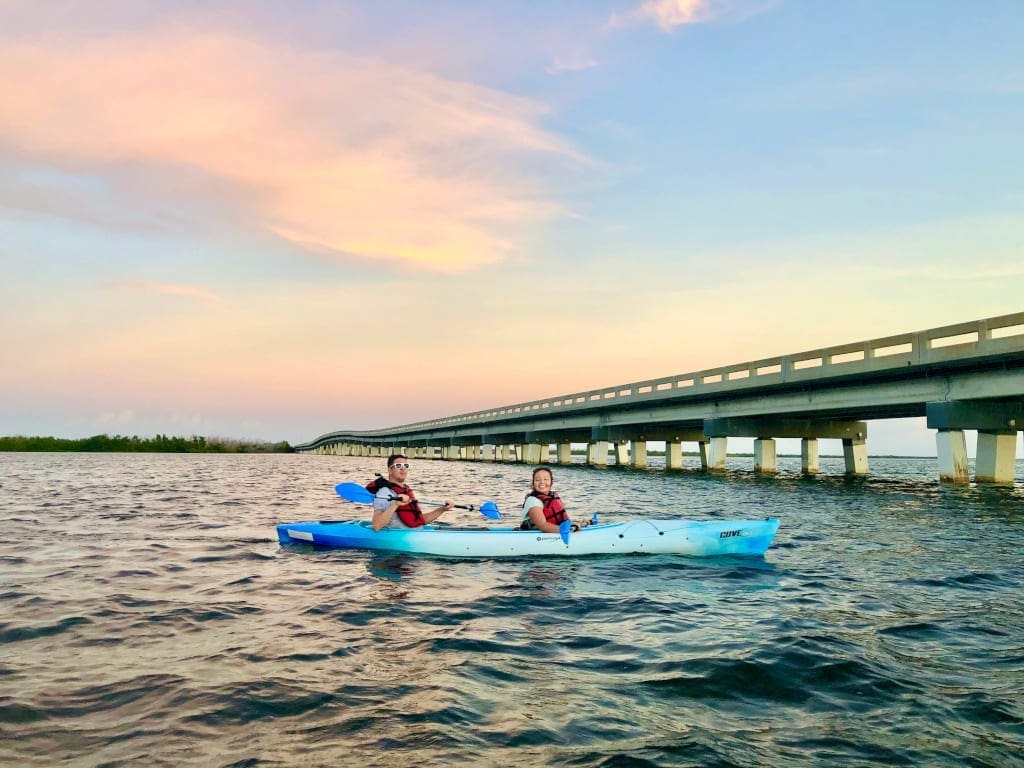 Captain Bill Keogh has lived and worked in the lower keys for more than two decades, as a naturalist guide, educator and professional photographer. He has written for National Geographic and is the author of The Florida Keys Paddling Guide. Bill's recommendations include The New York Times, Lonely Planet, Fodor's Guides, CNN Hotspots and many others. In a nutshell what this man doesn't know about kayaking in the keys isn't worth knowing.
After a few steering issues (myself and my partner went under a house on stilts) we headed out on the water for the afternoon. Bill managed to keep the tour educational and fun and none of our group overturned which was amazing, especially when trying to get through the mangroves dodging crabs running up and down the overhead and surrounding branches, fun for some of us and horrifying for others.
---
Florida Keys Hotels
There are plenty of places to stay on your Florida Keys holidays, but these are three of the best Florida Keys resorts and hotels: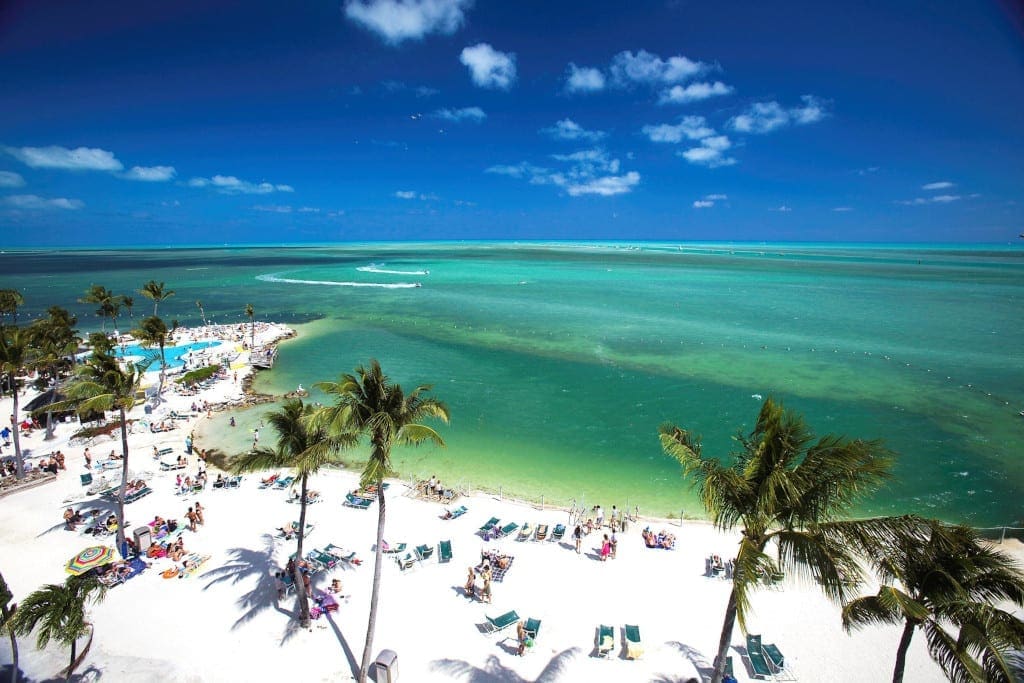 Islamorada is considered by many to be the "Sport-Fishing Capital of the World," but it is also popular for canoeing around a chain of lagoons and hiking. We spent our first night at the oceanfront Postcard Inn Beach Resort and Marina. It has recently gone through renovation in a retro style with modern amenities and designer furnishings. We decided to have dinner at the onsite Ciao Hound Italian Kitchen & Bar, conveniently placed just 50 metres from my room door. I tucked into sweet pan-seared Florida shrimp with creamy polenta and garlic-rosemary basted Tuscan (melt in your mouth) sirloin steak and the second-best Long Island iced tea I've had (the best was in Reno).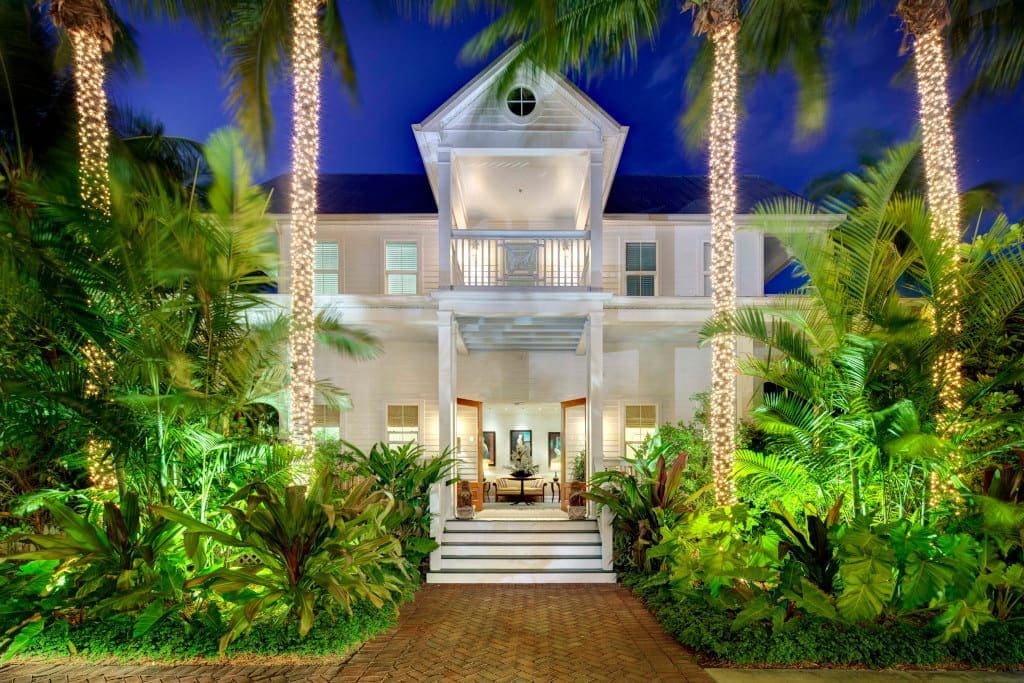 We were greeted with a signature welcome cocktail when we walked through the door of the newly refurbished Parrot Key Hotel & Villas in Key West. The poolside Tortuga Bar was a great place to hang out at night in the 148-unit property, and there was even a family of manatees that like to hang out next to the property and relax in the evenings. Key West is Florida's southernmost point, 90 miles north of Cuba. It's the hub of the islands, full of fascinating and diverse people during the day and night. Locals really like to party, and every excuse is enough to come together and have a night out. As we wandered around the streets and pastel-hued, conch-style houses, almost everyone stopped to speak to us.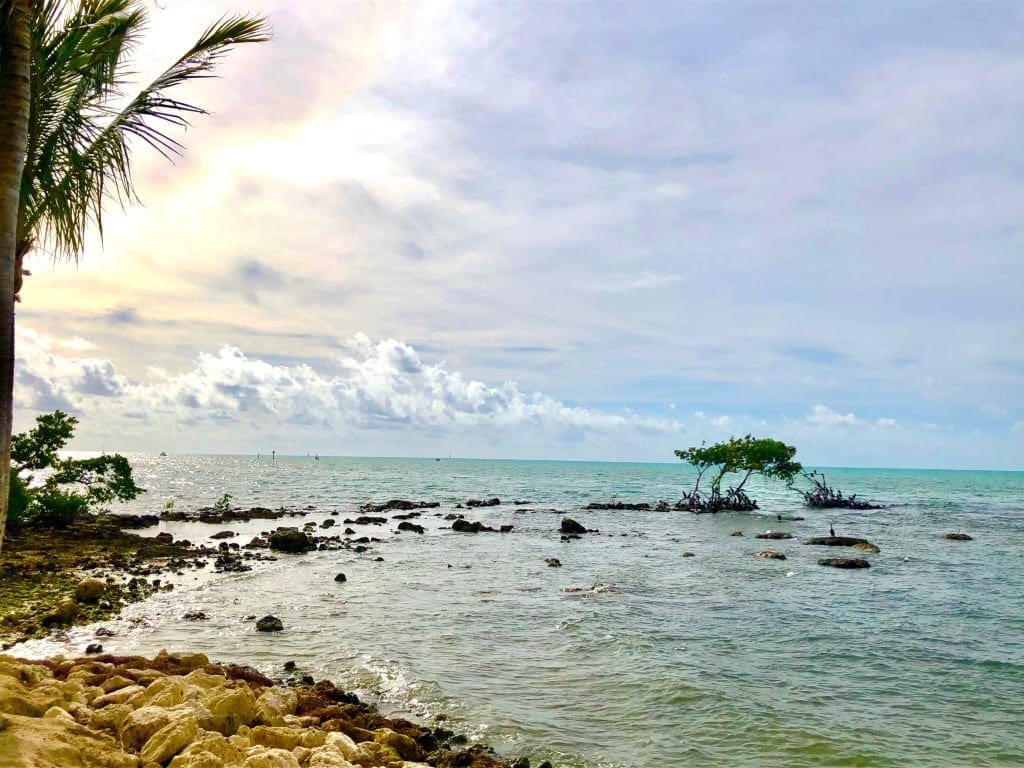 We spent our final night at the Isla Bella Beach Resort, a brand-new resort with a 4,000-square-foot spa, five pools, four places to eat and drink and a marina. We dined at the onsite Il Postino, a Neapolitan-style restaurant on a combination of Italian and classic Florida Keys cuisines. Marathon is set on 13 islands, known for its beaches and barrier reef. Loggerhead turtles' nest at Coco Plum and Sombrero beaches and the Dolphin Research Center provides interactive demonstrations in a shallow lagoon. Marathon is the boating and family destination of Florida Keys and its home to the Seven Mile Bridge. In the morning we had time to check out the waterfront cafe and shop, but I could have stayed there for days thanks to the complimentary bicycles, on-site watersports and guided fishing expeditions. Another time.
---
Florida Keys Holidays Photo Gallery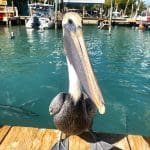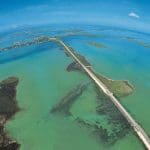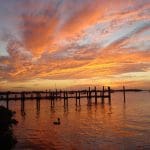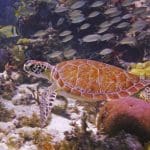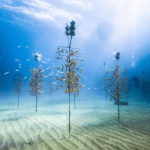 ---
Places to Eat on your Florida Keys Holidays
Dining opportunities abound on your Florida Keys holidays, here are just a few suggestions for breakfast to dinner:
Breakfast
512 Front St, Key West
Two Friends specialises in local seafood dishes including shrimp, fish, lobster, oysters, conch and crab and serves some of the island's best char-grilled steaks and burgers, but we were there for breakfast. The breakfast menu was huge, but after some consideration I settled for an omelette served with toast and Stella's famous hashbrowns (shredded potatoes, cream cheese and cheddar pan friend golden brown with sour cream). The Bloody Mary's looked like works of art and at one moment I thought that the karaoke was about to get started at 9am.
Lunch
Robbie's Marina is an eclectic mix of outdoor market shopping, food vendors, tarpon feeding and pelican avoidance. We grabbed a bucket of fish to feed the tarpon and immediately got surrounded by pelicans. It was lot of fun later watching people trying to fight off the giant beaked snapping pelicans trying to steal the fish. I heard one scream and saw some woman putting plasters on her fingers. It all adds to the energy of the area, but if you've got a small child, I'd suggest holding on to them. We had lunch outside the Hungry Tarpon Restaurant and Bar as we basked in the outside seating area. The location for people watching and the lobster burgers are second to none.
205 Elizabeth St, Key West
Four things sell this place; the staff are lovely, the food is delicious and fresh, its location in the historic harbour and it has an outside seating area. Its reputation is amazing (we found this one on Tripadvisor) as it's popular with shrimp and lobster loving locals. I went for the shrimp wrap with sweet potato fries for lunch.
Dinner
Overseas Highway, Islamorada
Chef Michael's is famous for its extensive variety of freshly caught fish from Islamorada's ocean. I opted for blackened lionfish "conservation through consumption." It has a delicious light flavour and tastes great. Be sure to try lionfish as its imperative to try and keep the population down.
Duval St Key West
No trip to Key West is complete without a visit to Sloppy Joe's, frequented by Ernest Hemingway and many other celebrities who visit Key West. The famed eatery and watering hole features live entertainment, but the real pull was the sloppy joe sandwich consisting of ground beef pork, onions, ketchup, Worcestershire sauce, and other seasonings on a hamburger bun.
Shrimp Road, Stock Island
Located at The Perry Hotel Key West, Matt's serves American coastal comfort food with innovative twists — such as iced cold seafood presented in a fisherman's tackle box. Literally the incredibly fresh sashimi was to die for. Matt's Kitchen has a wealth of awards including the OpenTable's 2019 Diners' Choice award for best dining, ambience, seafood, and lunch, and Time Out magazine rated it number 2 out of the top 10 restaurants in Key West.
---
Booking Your Florida Keys Holidays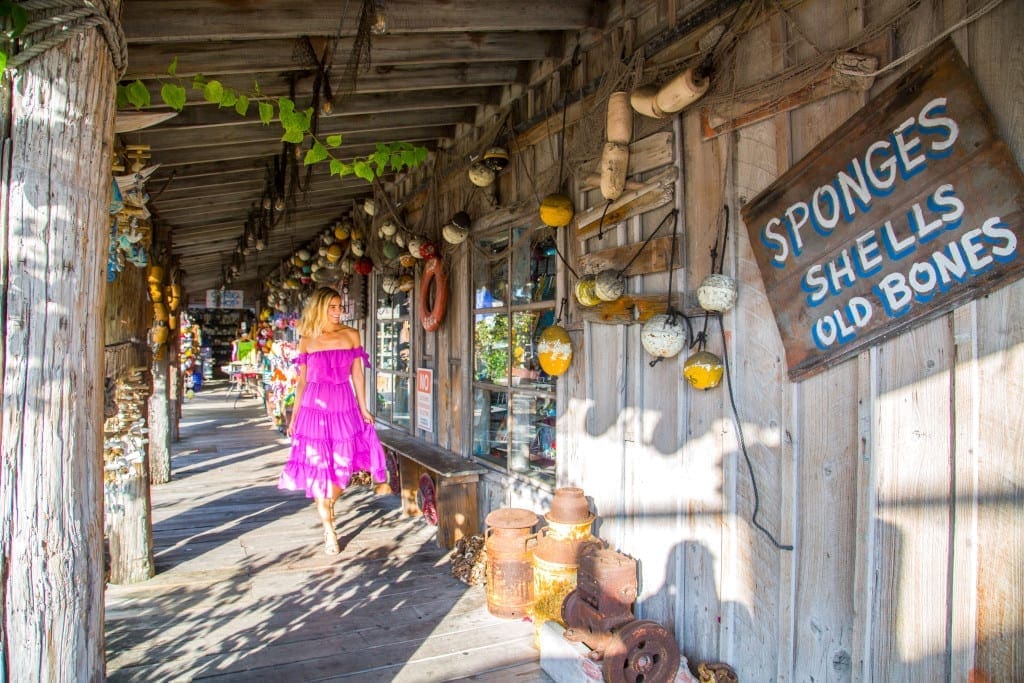 Bon Voyage is offering a seven-night trip in October/November 2020 to the Florida Keys from £1,625 per person. Price includes return flights with Virgin Atlantic from London Heathow to Miami, two nights at the Postcard Inn Beach Resort and Marina at Holiday Isle in Islamorada, three nights at Parrot Key Hotel & Villas in Key West and two nights at Isla Bella Beach Resort in Marathon and car hire for the duration. Prices are subject to availability at the time of booking, based on two adults sharing room only accommodation. (Bon Voyage 0800 316 0194) www.bon-voyage.co.uk
Flights to Florida
Whether you're travelling for business or leisure, Virgin Atlantic has got the flight experience covered.www.virginatlantic.com/
Florida Keys Map
To help navigate your way around on your Florida Keys holidays, check out the Florida Keys map here.
---
For more information on Florida Keys Holidays
To help plan your trip, visit: Florida Keys UK.
James Clark
James Clark is a UK-based travel writer specialising in adventure and the great outdoors.