Jamaica Holidays Revisited
Roger Hermiston Eileen Wise
Posted on 8th Jul 2020
Roger Hermiston and Eileen Wise return to the Caribbean to go on their Jamaica holidays and discover great Caribbean food, wonderful birdlife and the home of reggae.
Some thirteen years ago I went on my holidays to Jamaica to unwind after a particularly gruelling and stressful time at work. I stayed at a small and stylish hotel in the south of the island called Jakes – it was lovely, laid back, the people were so friendly, and Jamaica such a beautiful country that I vowed to return one day. That day finally arrived this January.
It was in the early 1990s that Jamaican-born Chris Blackwell, the founder of Island Records – who was instrumental in launching the career of Bob Marley –, started Island Outpost*, a group of delightful, small, luxury boutique hotels dotted around the island. They are charming, but different from each other in many ways. We were set to stay at four of them – including Jakes.
Strawberry Hills Forever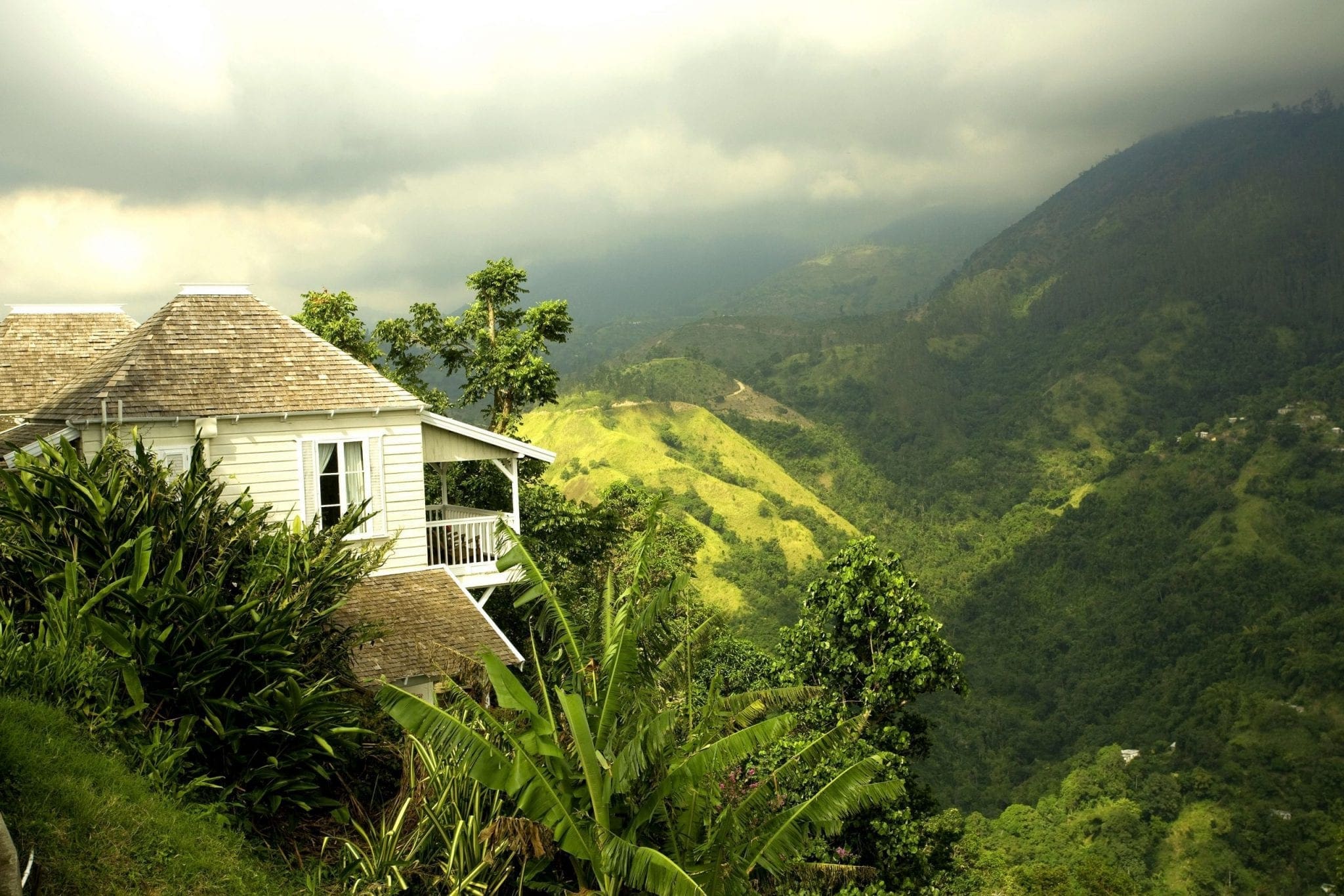 A 45-minute journey from Kingston took us into the mountains above the capital city to our first port of call, Strawberry Hill Hotel.
Located in the sleepy village of Irish Town, Strawberry Hill was built in the 18th century as a coffee plantation. The property changed hands numerous times until Chris Blackwell bought it in 1972 and transformed it into an enchanting small hotel.
Located over 3,000 feet above sea level in the Blue Mountains, you can delight in the view of Kingston spread out before you; at night it is stunning with the city lights twinkling magically away in the far distance.
The main house, where the restaurant and stylish bar are found, feels like it hasn't changed too much since the 1800s. There are twelve 19th century white timber cladded cottages dotted around the estate. Some have the spectacular views of the distant Kingston, but ours faced the other way overlooking the lush, green mountains.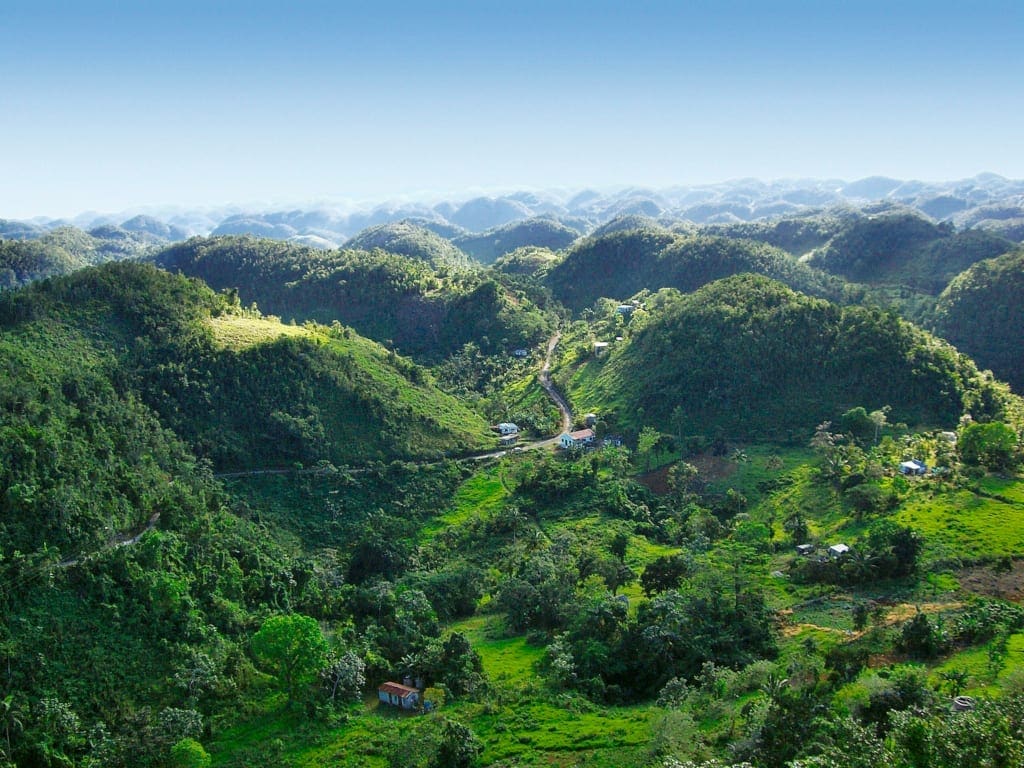 It was heavenly to sit on our spacious veranda and watch the colourful bird life, and at night we would lie in bed at night in our four-poster bed listening to the raucous sound of busy crickets.
There's not much going on in tiny Irish Town other than the little but friendly Crystal Edge Restaurant, where we ate great curried goat and then popped next door to Cafe Blue for some homemade cake.
The following morning we took a tour of The Craighton Coffee Plantation that was just a 15-minute stroll away. Our friendly guide Junior walked us up hundreds of steps into the hills for a panoramic view of the coffee fields, all the while giving us an entertaining talk on how the plant is grown.
Trenchtown Jamaica
The next day our driver Christopher returned to take us to Kingston for the day. When I told him we wanted to visit the downtown areas of Trenchtown, where in recent years drugs wars have raged, he was at first reluctant to take us. With our journalistic instincts, however, we were keen to see all sides of Jamaica and venture beyond the walls of our comfortable hotels. En route Christopher stopped at a little food stall where a friend of his served us the most delicious, nutritious vegetable soup in plastic cups; it cost just a few pence and we also tried the local staple, tasty peanut porridge.
Trenchtown is very poor and many of the houses are little more than shacks, but the people are very friendly and welcoming and we loved walking around Coronation Market looking at all the unusual vegetables and spices. I bought the makings of Jamaica's national dish ackee and salt fish.
Bob Marley Museum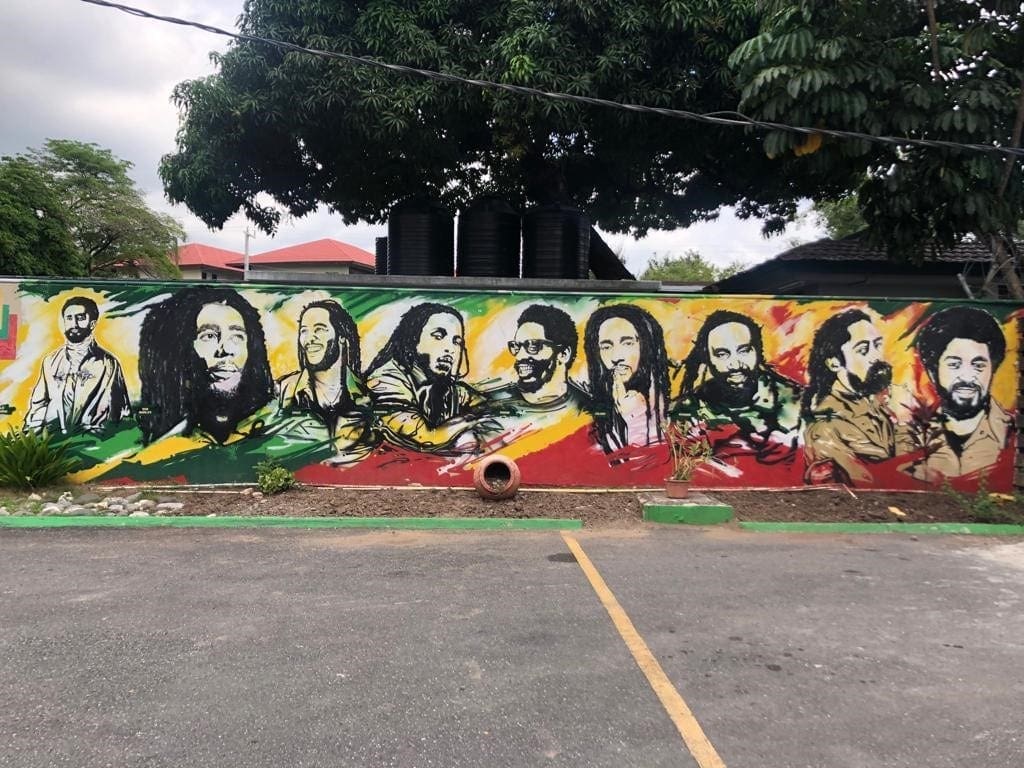 You can not go your Jamaica holidays without visiting the Bob Marley museum in Kingston. The museum is in Marley's old house and it was fascinating to learn all about Jamaica's national icon and to listen to his rhythmic, hypnotic reggae music in the place where much of it was written.
Heading home, we stopped at The Chelsea Jerk Restaurant, which looks somewhat like a Kentucky Fried Chicken joint, but the homemade jerk chicken cooked in wonderfully hot spices was simply amazing.
Ian Fleming's Goldeneye
The next leg of our journey took us to the exclusive resort Goldeneye, which started out life as the home of Ian Fleming, the creator of James Bond. After an enjoyable and colourful ride through the mountains – where we stopped on the side of the road to drink coconut milk straight out of the shell, and sampled some of the locally grown mangoes – the drive ended with us ambling along a pretty coastal road.
Goldeneye is a small, stylish luxury villa resort set in 15 acres of tropical gardens with its own small white sand beach.
Positioned on the outskirts of the small village of Oracabessa on the north coast, this is an idyllic place to relax and unwind. Our spacious and comfortable villa, perched on the edge of a gorgeous lagoon only 50 yards from the sea, was beautifully designed and decorated. There are villas right on the beach and a handful dotted along the banks of the lagoon.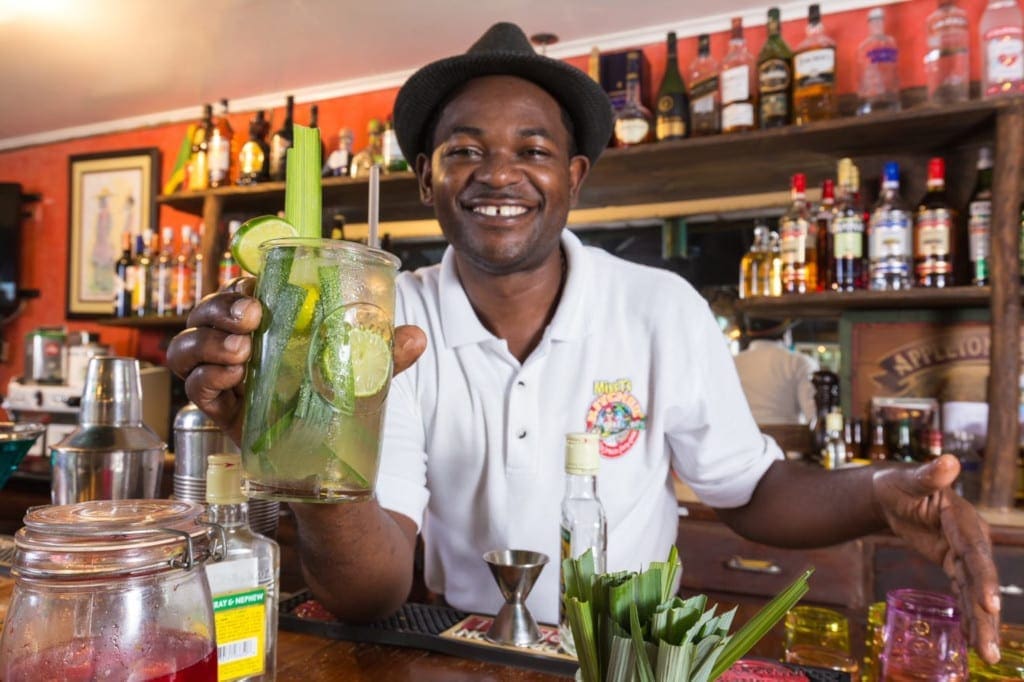 You can book to stay at Fleming's own villa, which, along with three private guest cottages, is set in its own secluded grounds, with steps leading down to a private beach. The villa is full of history and it's lovely to see pride of place given to Fleming's original writing desk, where he conjured up characters like Dr Julius No, Auric Goldfinger and Honey Ryder. Many famous people have stayed in the villa over the years and after the Suez crisis Anthony Eden and his wife spent three weeks at Goldeneye to recuperate.
From our lovely spot on the banks of the lagoon we were able to enjoy some colourful bird life, with stunning kingfishers sweeping by and egrets strolling along the waterside. We also sampled the delights of the resort's spa, hidden quietly away on the opposite side of the lagoon from our cottage.
Ochio Rios and Noel Coward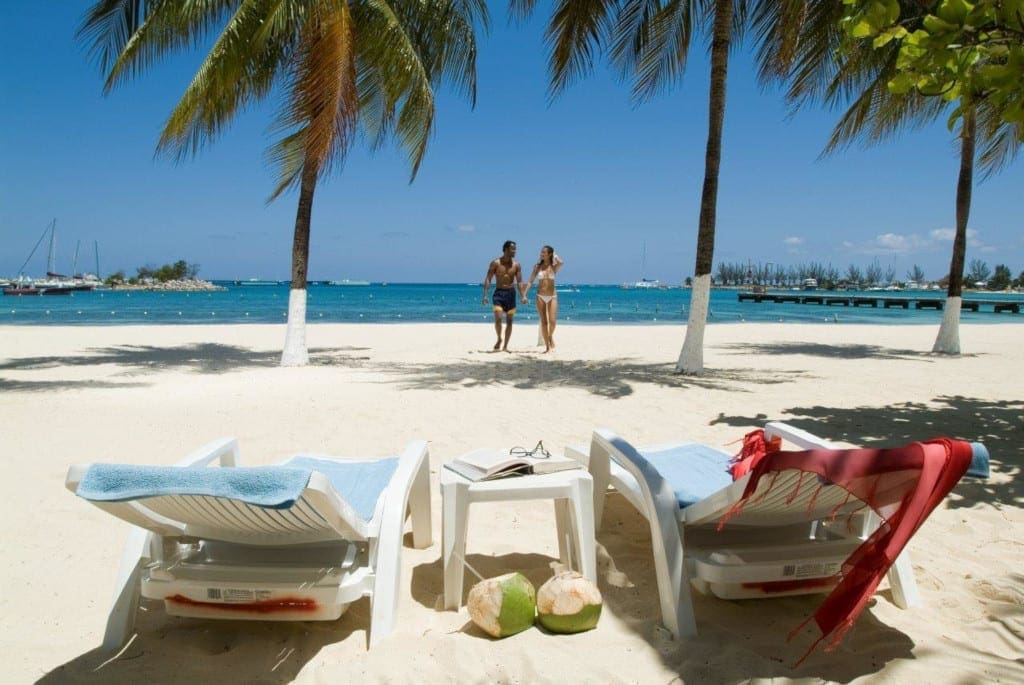 On Friday evening we took a 20-minute taxi ride into the lively local town of Ochio Rios, where we had supper in a friendly courtyard restaurant called Miss T's.
Throughout dinner we were entertained by a noisy church service going on across the road on the top floor of an apartment building. After dinner we went and took a look. Lots of people were packed in the room listening to various preachers; the one that impressed us was a young man who would not have looked out of place as a DJ in a club. The town had a laidback feel, just people hanging out in the streets, setting up competing boom boxes for their own impromptu parties, with loud music blaring out everywhere.
Before leaving our Goldeneye haven we journeyed a short distance into the hills to look around Firefly, Noel Coward's villa. Coward adored Jamaica and spent a few months there each year. Photos around the walls are testimony to all his famous friends and visitors, including The Queen Mother, Audrey Hepburn, Elizabeth Taylor and Richard Burton, Joan Collins, Charlie Chaplin to name but a few. Coward is buried at the bottom of his peaceful garden, looking out over the sea he loved so much.
The Delight of the Hummingbird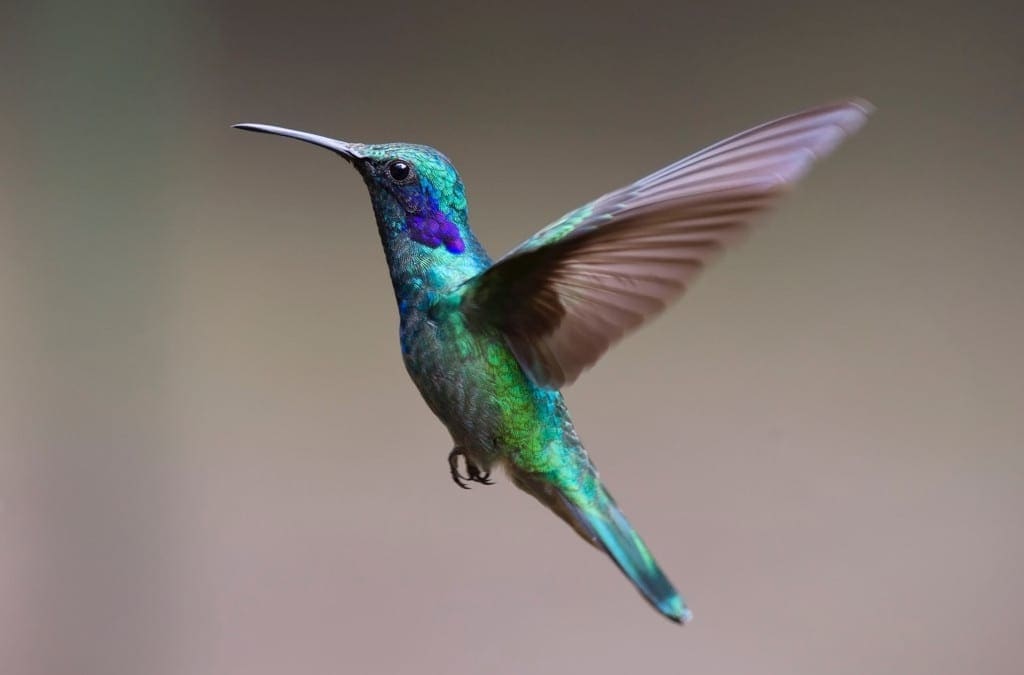 With wanderlust taking hold of us we called Hertz and hired a car for a week and headed inland to Jakes.
First, we took a detour up into the mountains to visit a small bird sanctuary, started by Lisa Salmon, known as the bird woman of Jamaica and who died at the grand age of 96 in 2000.
We were given a tiny bottle filled with sugared water, with a cork stopper with a hole punched in it. He told us to hold our hands up with the bottle visible. After only a few minutes the most beautiful, colourful, tiny and delicate hummingbird landed on my finger and fed from the bottle for 30 seconds. The constant, energetic fluttering of their wings is a delight to hear.
Jamaica Holidays : Return to Jakes
Jakes was opened back in the 90s by Sally Henzell and her husband Perry (well known for directing the classic reggae film The Harder They Come). Later their son Jason took it over and has successfully grown the business. The newer cottages dotted along the coast are lovely.
Each has a private deck on stilts balanced over the sea, an outdoor shower and comfortable contemporary-designed bedrooms. If you like being near the sea, nothing could be more idyllic. Strangely enough we stayed in the same cottage as I had all those years ago. Fate or what?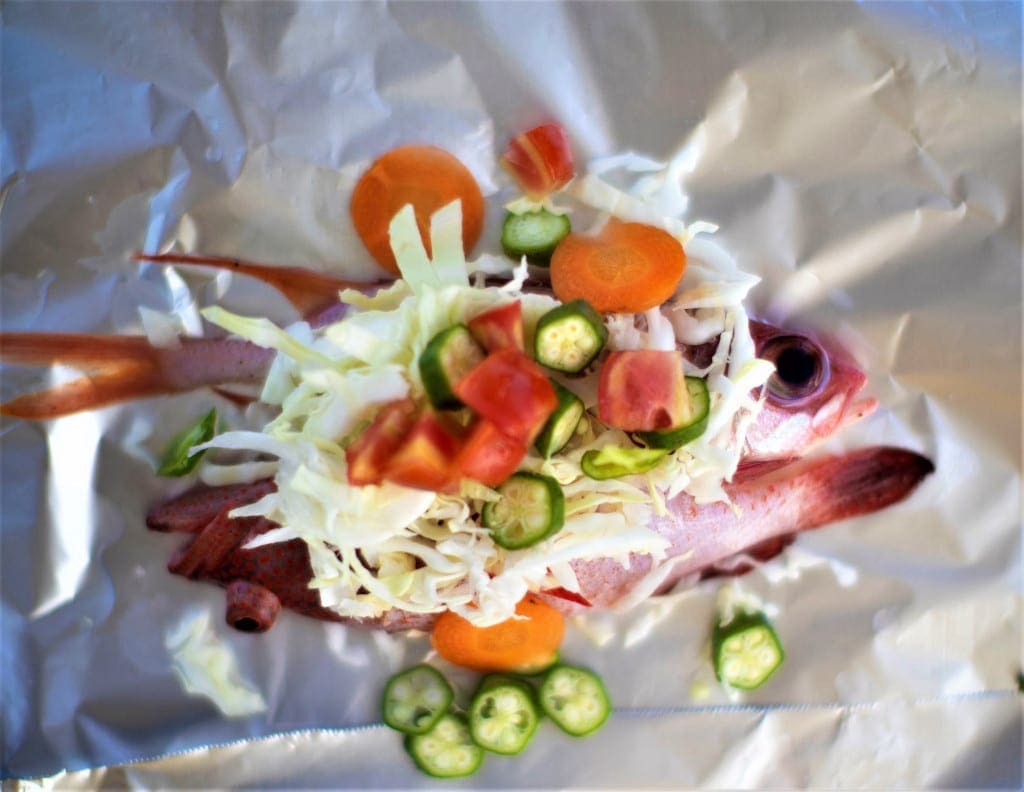 Some people would describe Jakes as shabby chic as it's somewhat bohemian with a very laid back feel about it. The guests are worldly types, many flying in from New York for a few days of relaxation and some, like us, from further afield. There's a friendly outdoor restaurant next to the mosaic tiled seawater pool, where people drift off to sleep in lazy hammocks hung from the beautiful palm and ackee trees. They have opened a second restaurant called Jack Spratts which has become quite the destination for discerning Jamaicans who travel all the way from Kingston for some of their delicious pizza.
A lovely thing to do when staying at Jakes is to hire a fishing boat. We watched diving pelicans – an amazing sight to see these agile birds feasting on their catch. Sometimes dolphins are also spotted. Our destination was Black River, as we wanted to go up the river inland and enjoy the sites along Jamaica's longest tributary that stretches for 44 miles.
---
Join Eileen and Roger on their Luxury Mexico Travel to Die For.
---
The Great Morass
The area either side of the river is known as the Great Morass, a 125-mile square mile of wetlands spreading north. Along the way we spotted four crocodiles, some lazing in the hot sun on the river banks, and others moving quietly and menacingly through the dark black water. We also spied osprey, white and blue heron and numerous nesting egrets.
After going inland for a few miles and enjoying the lush mangrove swamps, we stopped off at a little crab shack on the way back – the sweetest crab I've tasted. On the ride back along the coast we loitered briefly at The Pelican Bar, a rather ramshackle thatched bar on stilts a quarter of a mile out to sea.
On our last day, I took a watercolour-painting lesson. It was very satisfying to sit on the veranda looking out to sea and try my hand at painting the sea and the clouds. I've brought one of my efforts back home to frame and remind me of a lovely, creative, peaceful afternoon, the perfect conclusion to our Jamaica holidays.
---
For more information on things to do on your Jamaica holidays
Visit the Jamaica tourism website: https://www.visitjamaica.com/
* Island Outpost is not taking any reservations until 20 August 2020, due to COVID-19.
Roger Hermiston Eileen Wise
Roger was Assistant Editor of Today on BBC Radio 4, while Eileen headed up the global PR for The Economist and Reuters. When not travelling near and far, Roger writes narrative 20th century history books such as 'The Greatest Traitor' and 'All Behind You, Winston', and Eileen now works as a counsellor from their Suffolk cottage. They have a remarkable menagerie including a pony, two donkeys, three cats, two peacocks and a guinea fowl.