Things to Do in Jerusalem in 48 Hours
James Clark
Posted on 20th Jul 2020
Few cities in the world captivate in the same way as Jerusalem. It is a city that we all know, and sacred to three of the world's great religions, Judaism, Christianity and Islam. But is it possible to get under its skin in a couple of days? James Clark diccovers the things to do in Jerusalem in 48 hours.
Things to Do in Jerusalem – Day One
9:30 am – The City of David
I headed to the City of David (just 15 per cent of it has so far been excavated) to learn the story that begun over 3,000 years ago, when King David arrived in Jerusalem to unite the people of Israel.
To dive deeper into history, I recommend the Tower of David Museum that celebrates 3,000 years of history through archaeological artefacts, starting with the Biblical Kings of Judah. Be prepared for fascinating stories of the 2,700 years old Hezekiah's Wall, Herod's Palace and the 16th-century Ottoman Walls.
No trip would be complete without walking through Hezekiah's Tunnel, but claustrophobics beware – there's no turning back, it's pitch black, narrow and wet, but quite the adventure. You'll need a torch or at the very least a light on your iPhone to make it to the other end.
12:30 pm – YallaBasta Food Tour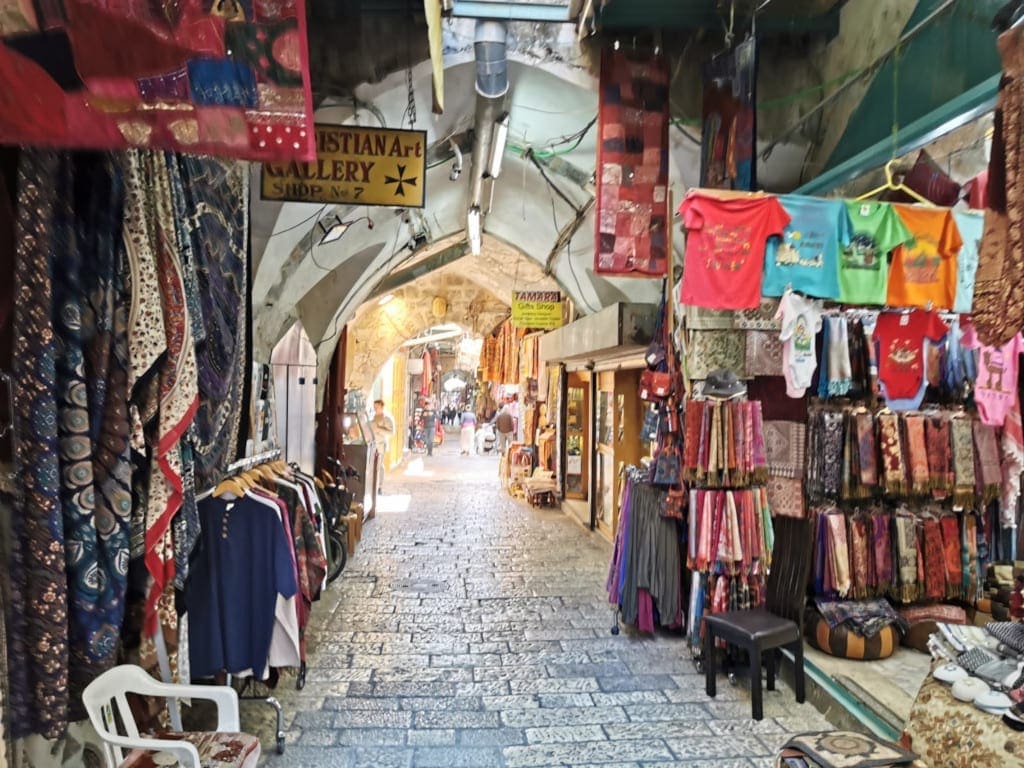 With over 900 restaurant there's no shortage of food options, but as I was there during the Open Restaurants event, I booked a guided tasting tour at the Mehane Yehuda Market with Michael Weiss, co-founder of YallaBasta, Israel's market leader for culinary tourism.
We stopped at various stalls as he began to grab olive oil and local herbs and expertly prepare fresh snacks of salads and raw fish that I quickly devoured. It was a real hands-on experience as sellers from the market as well as customers came over and helped themselves. Eating is especially important in Jerusalem and it is customary to share food and at the same time make new friends.
5 pm – Jerusalem Wine Tasting
I joined Efi Kotz, the director of the Mamilla Hotel's wine cellar on a magical tasting journey of Israeli wines. I tasted various offerings from boutique wineries, each wine came with tapas that matched its characteristics and flavours perfectly. It was interesting, educational and a lot of fun. I left a little tipsy.
8 pm – Dining in Armenian Quarter
I hadn't had time to check out the Armenian Quarter, but on recommendation of a man I got talking to in the street earlier I booked a table at the Armenian Tavern (79 Armenian Patriachate Road). To start I had a selection of salads, hummus and pitta bread, and for main lamb kebab, chicken vegetables, and rice. I ended with Arabic sweets and coffee. It was a feast for the eyes.
10:30 pm – Bar hopping in Jerusalem
Many things come to mind when people think about Jerusalem, but nightlife isn't one of them. This is quickly changing as people flock into the city at night. Whether you prefer to sit back with a glass of Israeli wine, tankard of beer or dance the night away to live music on Ben Yehuda street, Jerusalem has it all. I decided to wander the streets, chat to people and visit a few of the bars around Ben Yeduha.
---
If you have enjoyed James' tips then why not read his: Sustainable Things to Do on Florida Keys Holidays?
---
Things to Do in Jerusalem – Day Two
9:30 pm – Church of the Holy Sepulchre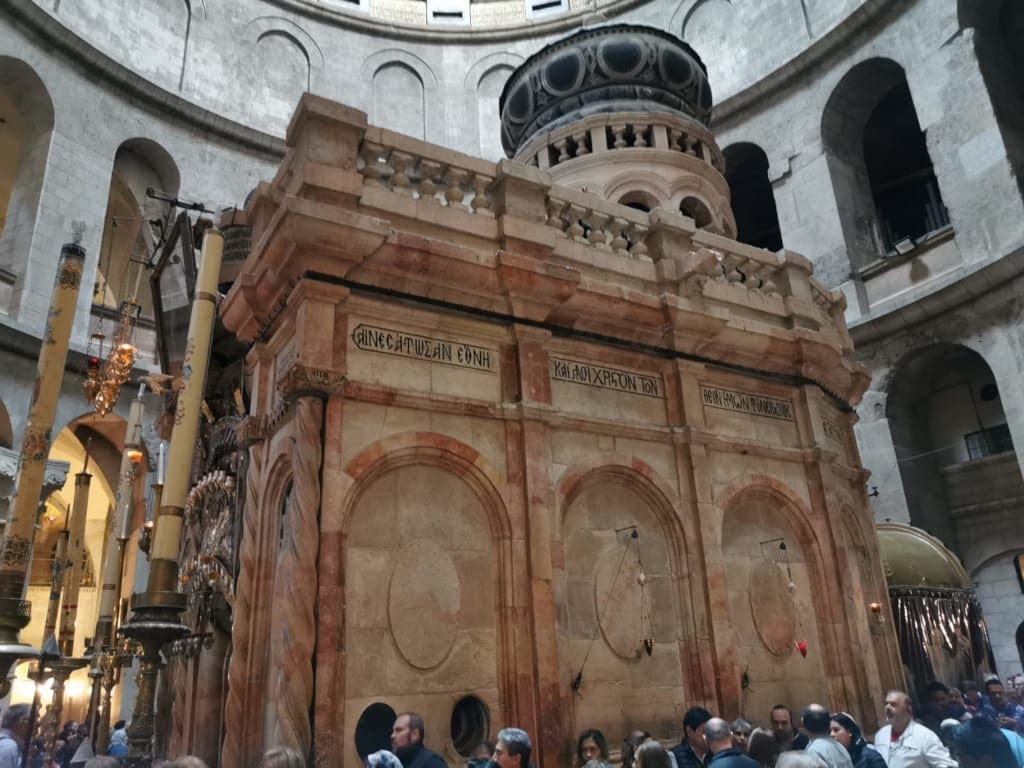 After breakfast, I walked along David Street and headed to the Christian Quarter, to visit the Church of the Holy Sepulchre, described as the holiest site in Christendom. Hordes of visitors crammed into the entrance and once through the door I watched as pilgrims knelt at the Stone of Unction, on which Jesus's body is said to have been prepared for burial. The church is the site where Jesus is believed to have been crucified. It is divided between Christian sects, so two Muslim families keep hold of the keys to stop rivalry between the Christian groups.
11 pm – The Wailing Wall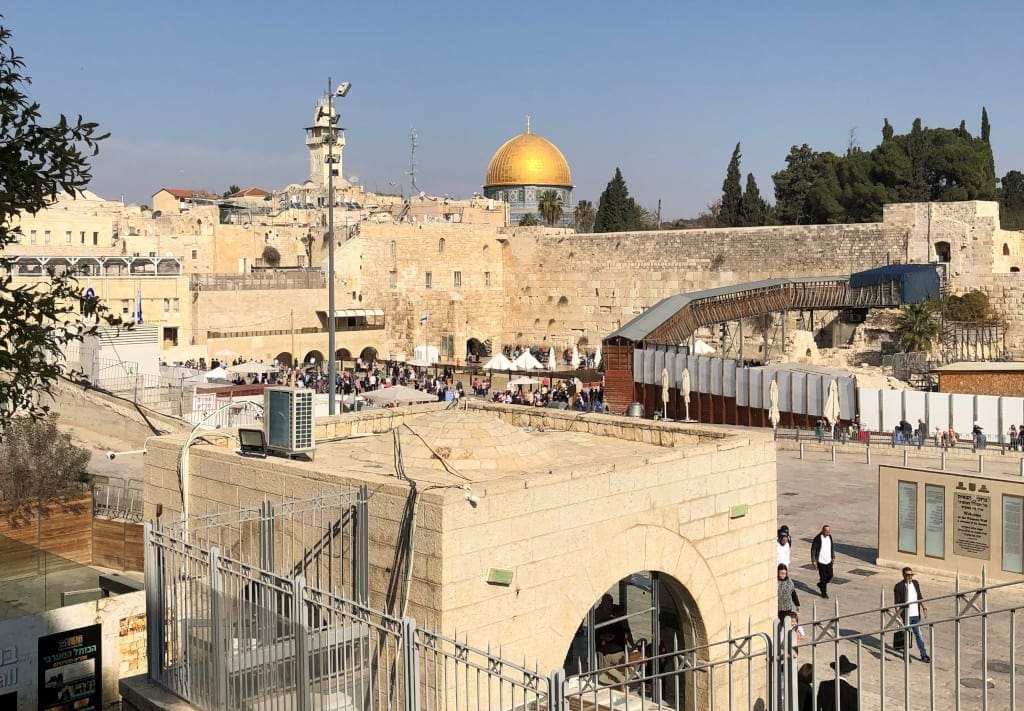 After the sheer numbers of people in the Holy Sepulchre walking the crowded and vibrant streets in the Muslim Quarter felt relaxing. I stopped for a traditional Arabic coffee at one of the souks on my way to the Western (or Wailing) Wall, the holiest shrine in the Jewish world. The site of thousands of people touching and praying at the wall was quite astonishing. As a visitor I was invited to write a message and slot it into the wall, but I was more than happy just to touch it. The energy all around me felt electric. Rising from the top of the Wall is the Dome of the Rock, with its distinctive golden roof. Non-Muslims are not permitted to enter but the intricate Islamic architecture is quite exceptional.
3pm – Dead Sea Scrolls
To the west of the city is the impressive Israel Museum. One of the best places to visit to get a feel for the history of the Holy Land. As interesting as the museum maybe, I visited for one thing only, to see the Dead Sea Scrolls. That's another one off the bucket list. I was also fascinated by the Holy Land Model of Jerusalem, a 1:50 scale model of the city in the late Second Temple period.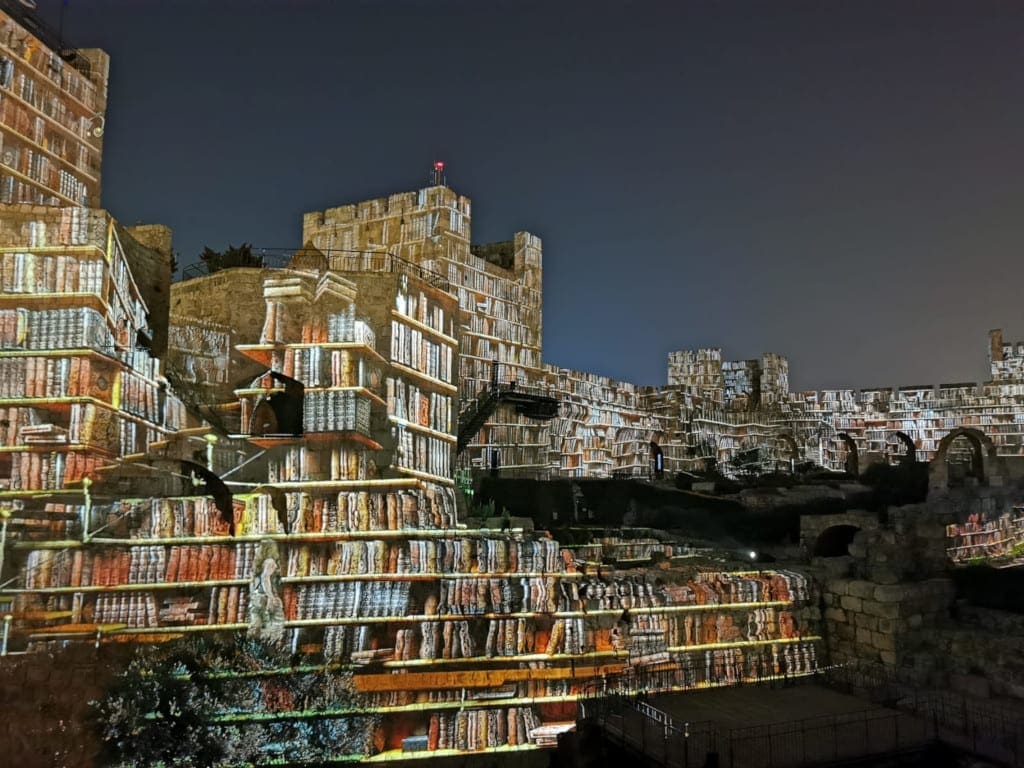 8pm – Dinner at Jacko Street
The decor, ambience, music, singing and dancing created a genuine Jerusalem experience and the food and Israeli wine were excellent. I had mouthwatering salmon ceviche with cucumber, carpaccio salad and veal sweetbreads to start and prime cut beef glazed with garlic confit for main. The sweets must be seen to be believed and come delivered to the table by staff playing instruments, clapping and having a good time. Most of the people in the restaurant got involved.
10pm – Mahane Yehuda Market Nightlife
On my way back to the David Citadel Hotel my plans for an early night soon ended when I heard music coming out of the Mahane Yehuda Market. The graffiti covered metal market shutters were closed and replaced with bars, dancing Israelis and performers. It was a great night, but I left at 2am to venture back to the hotel, grab my bag and head back to Ben Gurion airport. On reflection I should have stopped by Mahane Yehuda the night before.
---
Getting to Jerusalem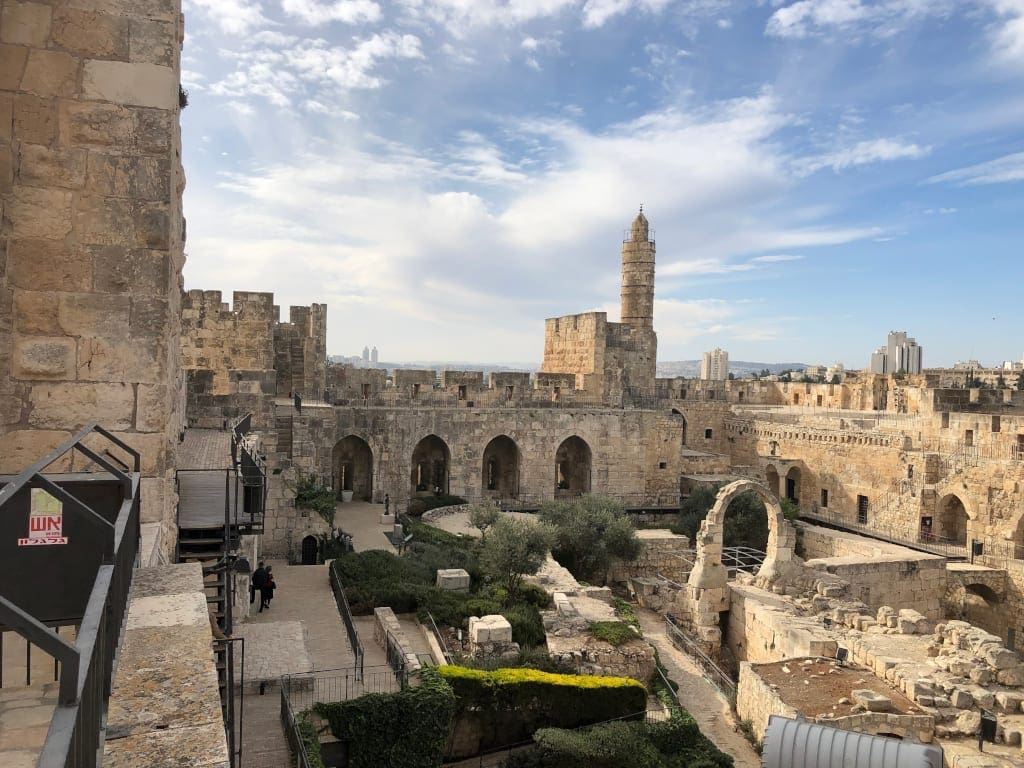 I took a Virgin Atlantic flight to Ben Gurion airport in Tel Aviv and a taxi to Jerusalem (it took just over an hour). I had no issue getting into Israel, but security was tight on the way out. I would suggest getting to the airport four hours before departure.
Jerusalem Hotel
I wanted to stay central and booked into the five-star David Citadel Hotel (King David 7 Street), overlooking the old city of Jerusalem – lit up at night, it's quite a spectacular site. The hotel is just across from the Mamilla Mall, 20 minutes' walk to the Western Wall and close to the Church of the Holy Sepulchre.
Insurance for Israel
InsureandGo (www.insureandgo.com), a leading UK travel insurance provider offers single trip travel insurance to Jerusalem from £22 per person. InsureandGo cover over 50 activities and kids are covered for free.
---
Further information on things to do in Jerusalem
Is available at www.itraveljerusalem.com.
James Clark
James Clark is a UK-based travel writer specialising in adventure and the great outdoors.