A 1066 Country Walk – Winchelsea to Hastings
Mark Bibby Jackson
Posted on 6th Sep 2020
Mark Bibby Jackson goes on a 1066 Country Walk from Winchelsea to Hastings to discover it is anything other than a stroll in a country park.
Perhaps it epitomises the current state of affairs in the UK that going for a ride on a bus has become something of an adventure. I had travelled to 1066 Country mainly to take in some of the historic sites – 1066 Country and all that – but while there I also arranged a few walks. After months of self-isolation my feet were itching to explore regions beyond the farmlands that surround my Essex home, so I decided to walk from Winchelsea back to Hastings, where I was staying, but first I had to get there.
The local 100 bus proved just the ticket. Donning my face mask, I tapped my card on the ticket machine by the driver, ascended the stairs and took a seat on one of the rows indicated with a big green tick, avoiding the surrounding red cross rows. I was reassured that all of my fellow passengers had conformed to the current belated UK Government rules about wearing face coverings on public transport, apart from one man who sported a grey moustache that was last in vogue in the Second World War, and which presumably entitled him – at least in his own mind – to flaunt all regulations. A half hour later we arrived at Winchelsea.
Enigmatic Winchelsea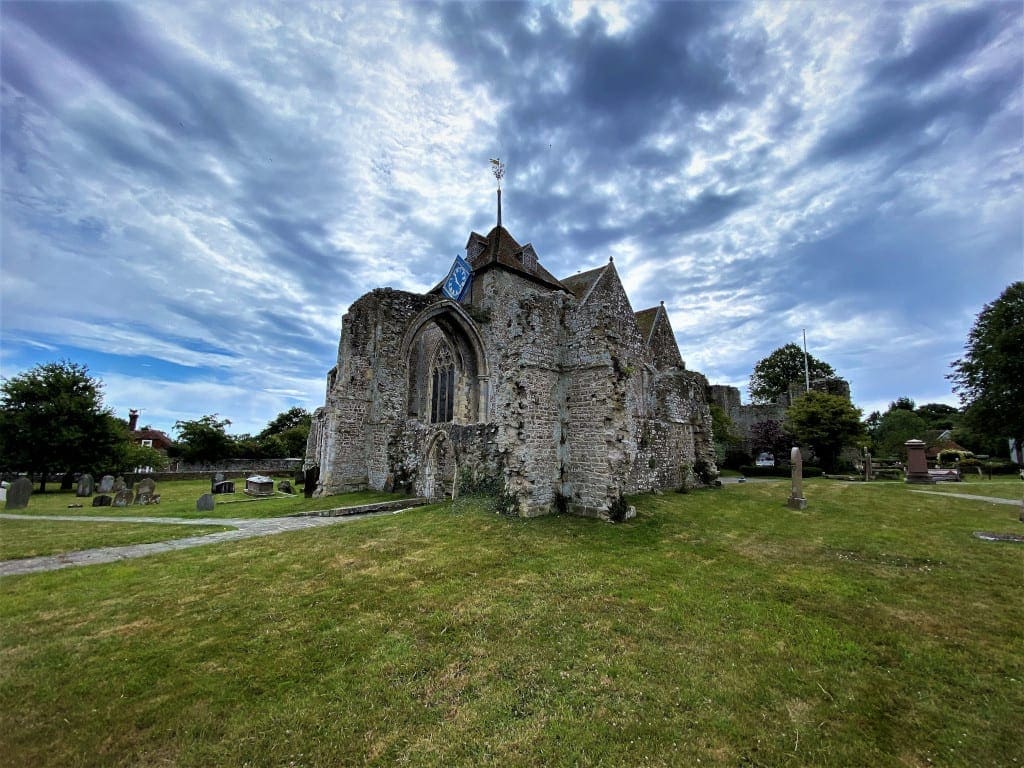 Winchelsea is a bit of an enigma. A member of the Cinque Port Confederation, although it is not a port, it is often claimed to be the smallest town in the UK, although it is neither a local government district nor a civil parish. The mayor of Winchelsea's role is now ceremonial.
Old Winchelsea was a major port after the Norman Conquest especially popular with wine traders from Gascony. In the 1260s it had a population in the thousands with at least 50 inns to keep the sailors and merchants content. However, the town suffered badly from sea incursions before being destroyed by a massive flood in 1287.
The whole population moved up the hill to the site of the current town, which was built on a gridiron system upon the instructions of Edward I in 1288, and based on the French bastides. In this respect – and no other – it resembles Manhattan. A new harbour was built on the River Brede.
I Told You I Was Ill
My first call is upon the Church of St Thomas the Martyr. First mentioned in 1215, some 45 after Thomas Becket's assassination, the original church was situated on the coastline before being engulfed by the sea. The church is perhaps best known for its stained glass windows created by Douglas Strachan in the 1920s, although the recently restored organ is equally spectacular. However, for me the real gem lies outside the building.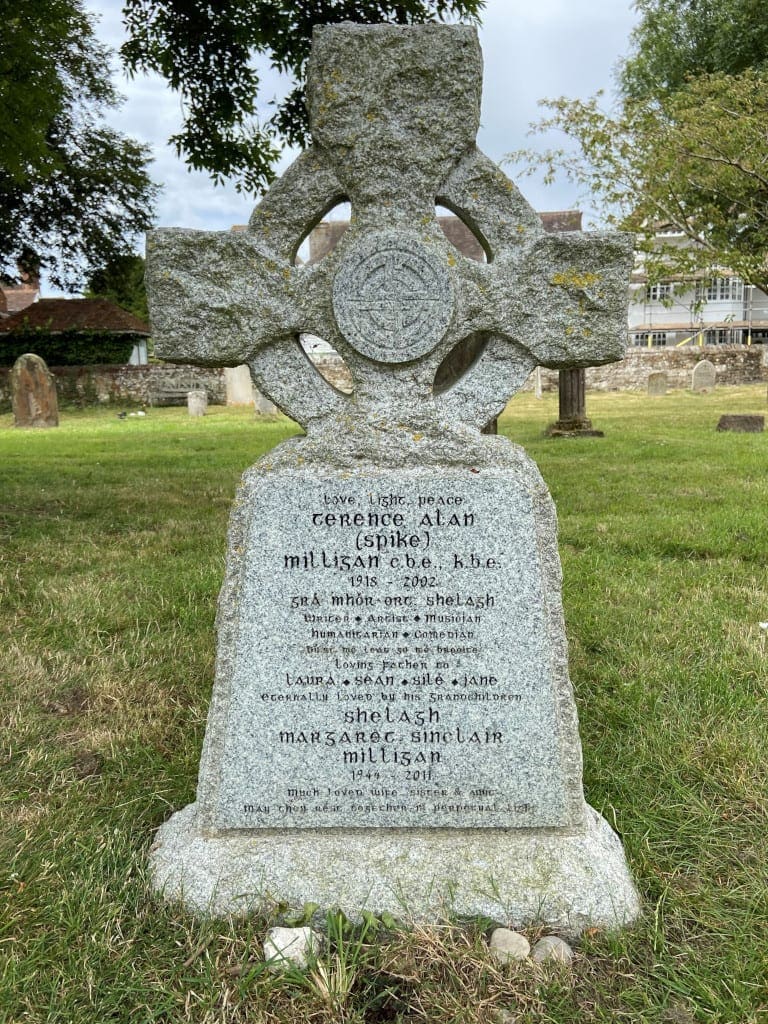 In the churchyard lies the grave of comic genius Spike Milligan. His typically disrespectful tombstone states, "I told you I was ill," albeit in Gaelic, which has been voted the nation's favourite epitaph.
The importance of the town continued until the 16th Century when the harbour silted. It is claimed that the town has the largest collection of medieval wine cellars – some 50 of them – in the UK, although Norwich and Southampton might surpass it.
I am shown inside Salutation Cellar that lies under what was Salutation Inn. Compared with many of the other cellars this is quite ornate, far more so than you would expect from a functional wine cellar. This suggests it was not utilised purely for storage, perhaps it had a more convivial purpose.
1066 Country Walk from Winchelsea to Fairlight
My walk back to Hastings starts gently. Passing through the Strand Gate, I amble down a steep hill past Strand House to the Royal Military Canal. An easy five kilometre stroll along the canal takes me through beautiful water meadows with reeds whistling in the gentle breezes and sheep munching in meadows full of wild flowers.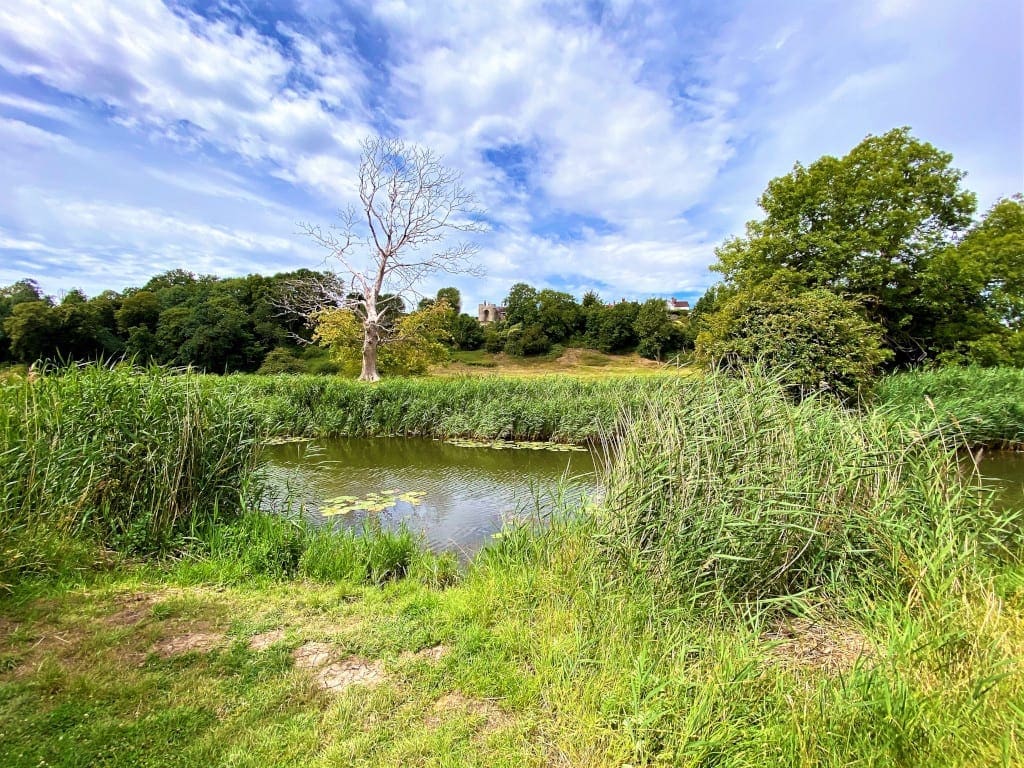 The canal concludes in Cliff End, next to a long expanse of beach called Pett Level, whose allure I find impossible to resist. The traditional pantomime of me futilely trying to preserve some semblance of dignity while changing into, and subsequently out of, my swimming costume ensues – I have learned little since childhood. In between I take a short swim that in truth lacks the comic qualities of my cumbersome changing routine, of which Milligan would no doubt have approved.
Refreshed, I assail the cliff towards Fairlight enjoying the views back down across the sweeping bay towards Kent.
It is only then that the real adventure commences as I enter Hastings Country Park Nature Reserve.
No Stroll in the Hastings Country Park
I confess to have long given up taking any note of the difficulty rating for walks, as I seldom seem to be in agreement with the grader. This one is classified as medium.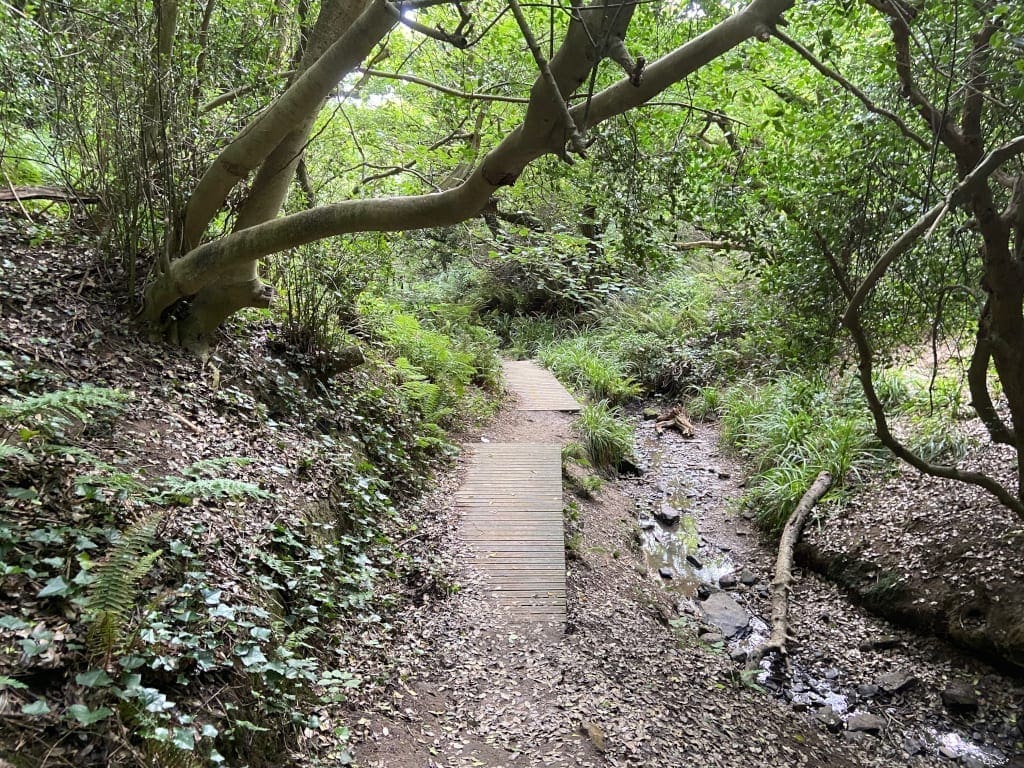 Initially the heathland reminds me of one of my favourite walks on the Isle of Wight across Heddon Warren. It has the same rough quality with the sea far down below to my left. Then the terrain becomes more wooded, far more like a walk in London's Hampstead Heath, but it is down in the depths of Warren Glen that the true challenge awaits me.
At times as I am scrambling down slopes and up steps I imagine I am trekking in Nepal only at the end of my adventure lay good old fish and chips rather than dal bhat.
Both a Special Area of Conservation and a Site of Scientific Interest, the nature reserve makes for a magnificent walk, although slightly more challenging than I had anticipated – this is no stroll in a country park. It possesses a vast variety of terrain with heathland and woodland as well as miles of cliffs contained in such a compact area. There is even a stone age ancient monument site on East Hill as you approach Hastings.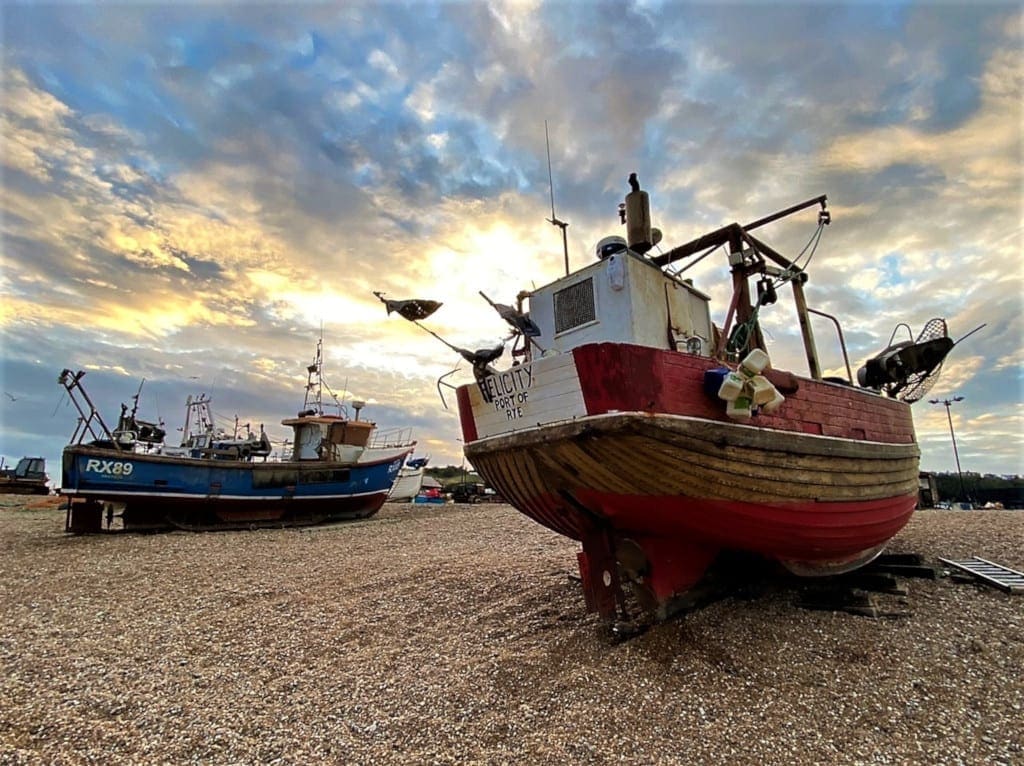 At the end of it I descend East Hill to re-emerge into Hastings Old Town close to the Hastings Stade, where fishing boats have landed since before William the Conqueror to enjoy some magnificent freshly caught fish at Maggie's on the beach.
---
1066 Country Walk Photo Gallery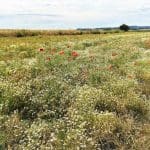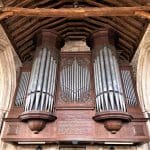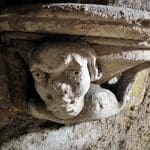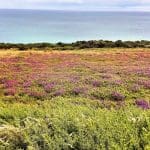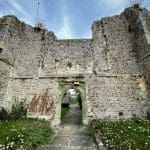 ---
Other 1066 Country Walks
Walking from Winchelsea to Hastings Old Town is not the only walk in 1066 Country. If you visit Bodiam Castle you can take a very pleasant stroll along the River Rother or a longer rectangular one through the open Sussex countryside and some woodland and finally along the banks of the river back to the castle.
Alternatively, the Cuckoo Walk is a gentle stroll along a flat, disused railway line. It is equally suitable for cyclists and train buffs who can enjoy some of the abandoned railway architecture along the way.
The whole Cuckoo Trail stretches for 14 miles from Heathfield to Hampden Park. I walked a short four-mile stretch between Hellingly and Horam, which improved the further I went along, as the noise of birdsong replaced that of chattering cyclists.
---
B&B in Hastings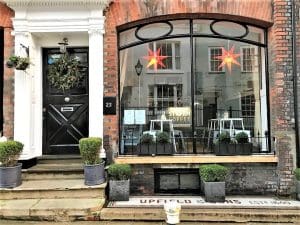 During my trip I stayed at The Laindons, a great little B&B right in the heart of Hastings Old Town, run by husband and wife team Karen and Malcolm Twist. The Georgian listed building is actually on the High Street, but don't let this confuse you – this is Hastings after all – as the only thing that will disturb your calm is the noise of the seagulls. My room had spectacular views of East Hill. The hygiene was excellent – I even hand my own personal hand sanitiser and face mask awaiting me in my room upon arrival.
It is really convenient for most of the pubs and restaurants in the Old Town, including the excellent Webbe's at Rockanore as well as the Hastings Stade with its spectacular tall black net shops. The breakfast at Laindons was wonderful including the best poached eggs I've ever tasted – the secret lies in the eggs delivered from a smallholding just outside of town. You can even have your hair done during your stay, as Karen and Malcolm have a small hairdressers on the site.
---
Further information on Walks in 1066 Country
If you would like more information on the Winchelsea to Hastings Walk, the Cuckoo Walk, or any other 1066 Country walk, contact the Visit 1066 Country website.
All photos taken by Mark Bibby Jackson, except The Laindons which was supplied by Karen Twist.
Mark Bibby Jackson
Before setting up Travel Begins at 40, Mark was the publisher of AsiaLIFE Cambodia and a freelance travel writer. When he is not packing and unpacking his travelling bag, Mark writes novels, including To Cook A Spider and Peppered Justice. He loves walking, eating, beer, isolation and arthouse movies, as well as talking to strangers on planes, buses and trains.