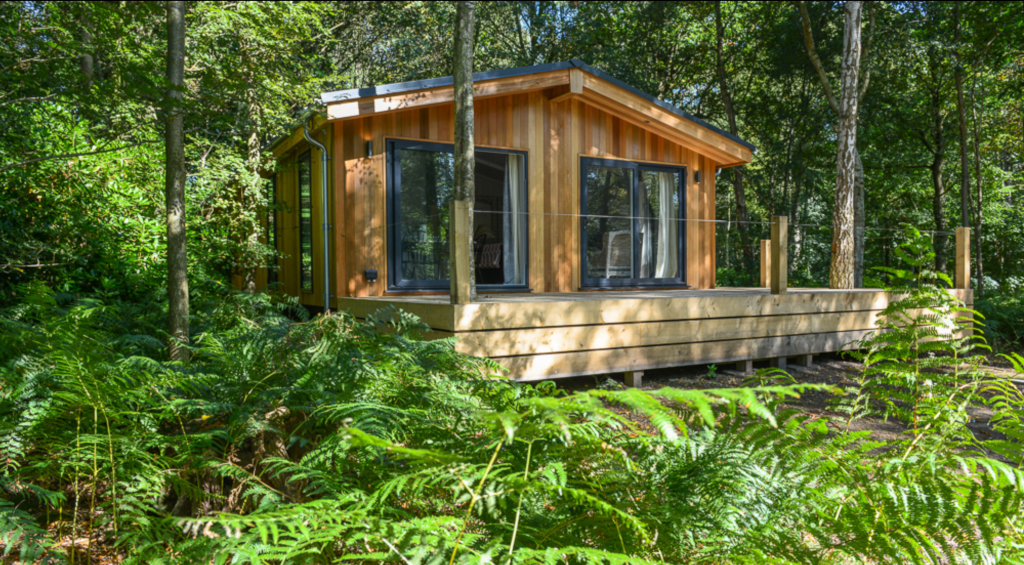 Rewilding at Fritton Lake Norfolk
James Clark
Posted on 9th Sep 2020
On his UK staycation, James Clark travels to the Somerleyton Estate managed Fritton Lake, Norfolk, between Great Yarmouth and Lowestoft to discover all about rewilding.
As a child, Fritton Lake was a popular destination with day trippers and coaches crammed with school children, but today ice cream vans and burger sellers around the two-mile-long lake are a thing of the past.
In their place stands a family run private holiday club, a pioneering thousand-acre rewilding project, boutique hotel rooms above the Fritton Arms, luxury farm cottages, woodland cabin retreats owned by members, and holiday lets.
We stayed at the Hideaway (retreat number 10), aptly called the Hideaway as it was difficult to find. Somehow this just added to the magic of spending the weekend in the woods with trees, wildlife, and tranquility for company.
What is Rewilding?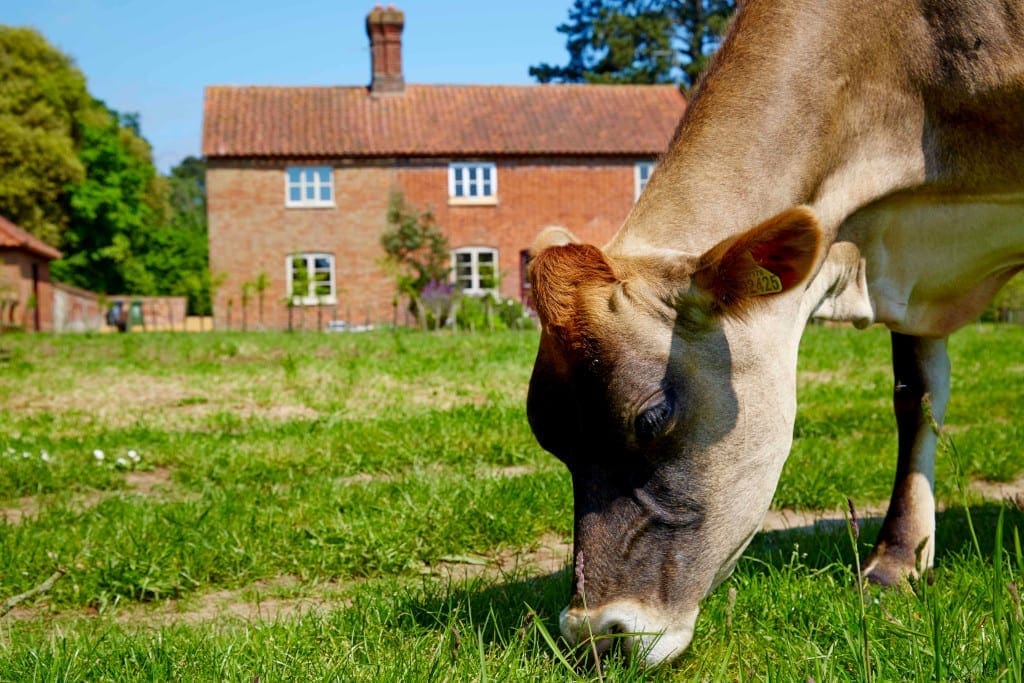 Our first stop, after dropping our bags into the Hideaway was to meet horticulturist Matthew Stevenson to learn more about rewilding.
Matthew took us round on a safari style jeep and spoke passionately about what he and the team had been doing to reduce the active management of wildlife populations, by allowing natural forest regeneration and reintroducing species that had disappeared as a result of man's actions.
His aim is to support nature-driven processes that attract new species and fauna.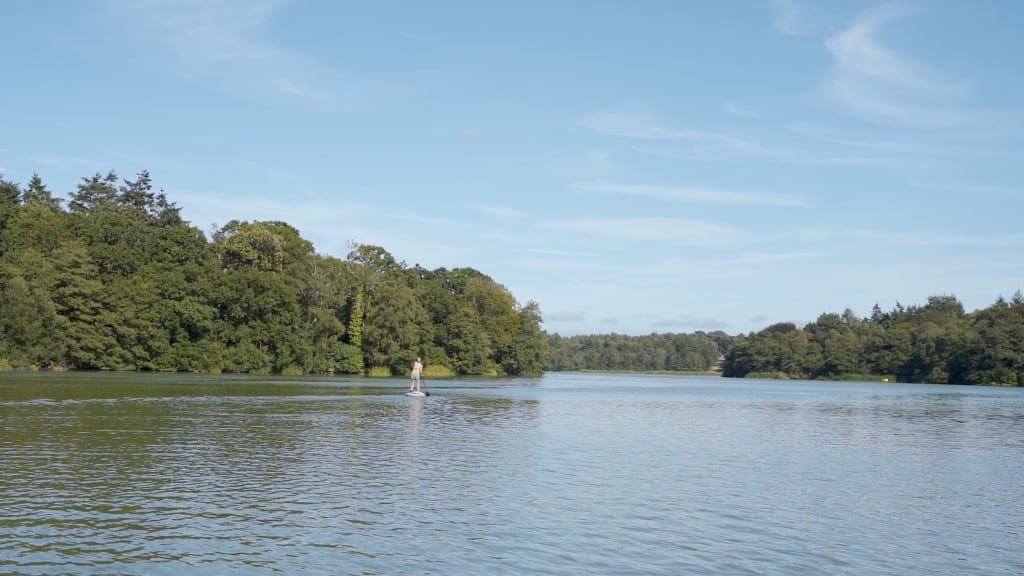 It soon became clear that Matthew was the right man for the job as he explained what he meant by, "we need to live with the land, not off it." Instead of taking all the fruits from a tree, leave half and let nature do its thing.
We encountered black pigs as we entered the entrance gate, deer, Exmoor ponies galloping around gaily, black Welsh cows and sheep, honey buzzards, kestrels, red kites, and tawny and barn owls hovering above us in the skies.
Fritton Lake Retreats
Members get to enjoy all this by either buying or renting one of the 90 cabins on site, positioned so residents get the opportunity to connect with nature.
The Hideaway was fully equipped with a kitchen, but we decided to head to the on–site Fritton Arms and have food cooked for us. As the hub of the Fritton Lake Resort, The Fritton Arms is a comfortable lake-side gastropub in a former barn, serving locally sourced food. It comes with a well-stocked bar, a roaring fireplace for colder nights and friendly staff.
Sunday Roast at the Fritton Arms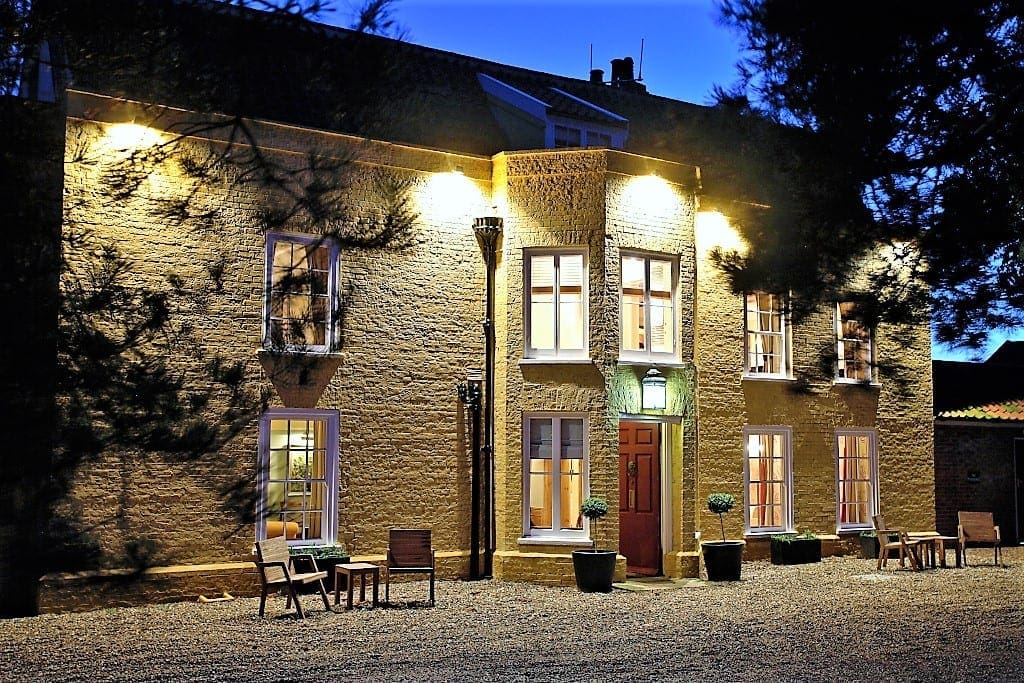 At the time of our visit a limited menu was on offer due to COVID-19, but it tasted and looked great, and the hospitality provided by Will and the team was top level.
The roast beef served on Sunday gets the thumbs up from me and was gratefully received after a morning of yoga, paddle boarding, rowing and walking within the grounds.
That's the wonderful thing about a stay at Fritton Lake Retreats, it can be as relaxing or active as you like. If you prefer something a little more vigorous head down to the lake to paddle board, row, sail or wild swim, take an outdoors yoga class (I'm guessing this will move indoors as weather conditions change), or trial run, cycle, walk for miles, play volleyball, croquet and pétanque, perfect your clay and grass court tennis skills or enjoy the 22-metre outdoor heated pool.
With all this on offer, it's impossible not to fall in love with the Fritton Lake Resort.
---
Join James on his UK Staycation Norfolk Walks.
---
Fritton Lake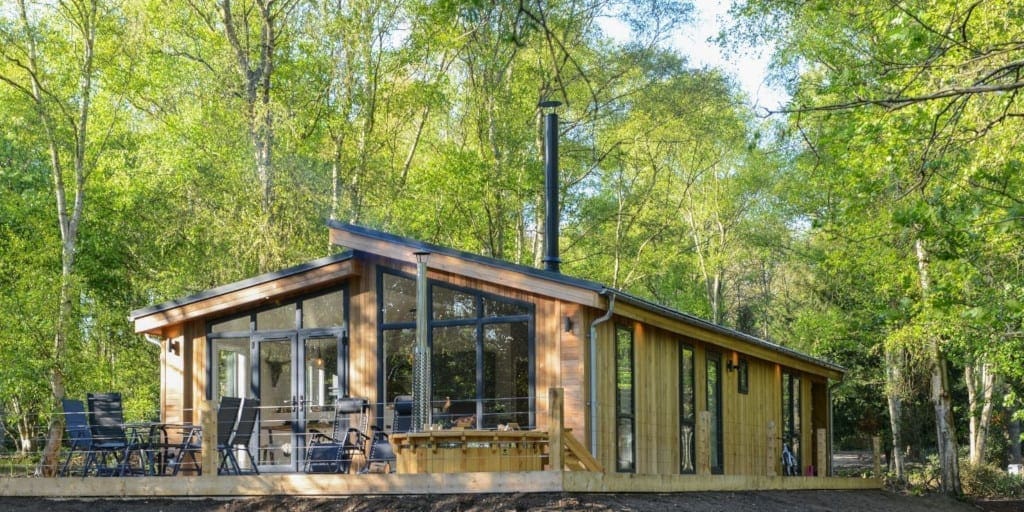 Church Lane, Fritton, Norfolk, NR31 9HA.
To stay in the Clubhouse costs  £140 per night. The cost of a Fritton Lake Lodges cabin, sleeping four to six people is £647 for a week during low season, rising to £1,734 during high season. For more information, click here or call 01493 488 666.
Fritton Lake Lodges for Sale
The Lakeside, Woodland and Meadow plots are priced from £250,000. For further information about purchasing contact [email protected].
James Clark
James Clark is a UK-based travel writer specialising in adventure and the great outdoors.