Aboard the Southampton Harbour Hotel
James Clark
Posted on 7th Oct 2020
Reasonably curious as to what a hotel that looks like a ship would be like, James Clark books himself into the Southampton Harbour Hotel and Spa, which opened three years ago.
Southampton's only five-star hotel looks more like a gigantic superyacht than a ship. And the luxury yachts surrounding the hotel on the city's Ocean Village Promenade, enhances the glamour of the hotel.
Nor does the Southampton Harbour Hotel look out of place within proximity of Cunard's Queen Victoria and other transatlantic cruise ships that set sail regularly from this stretch of the English Channel.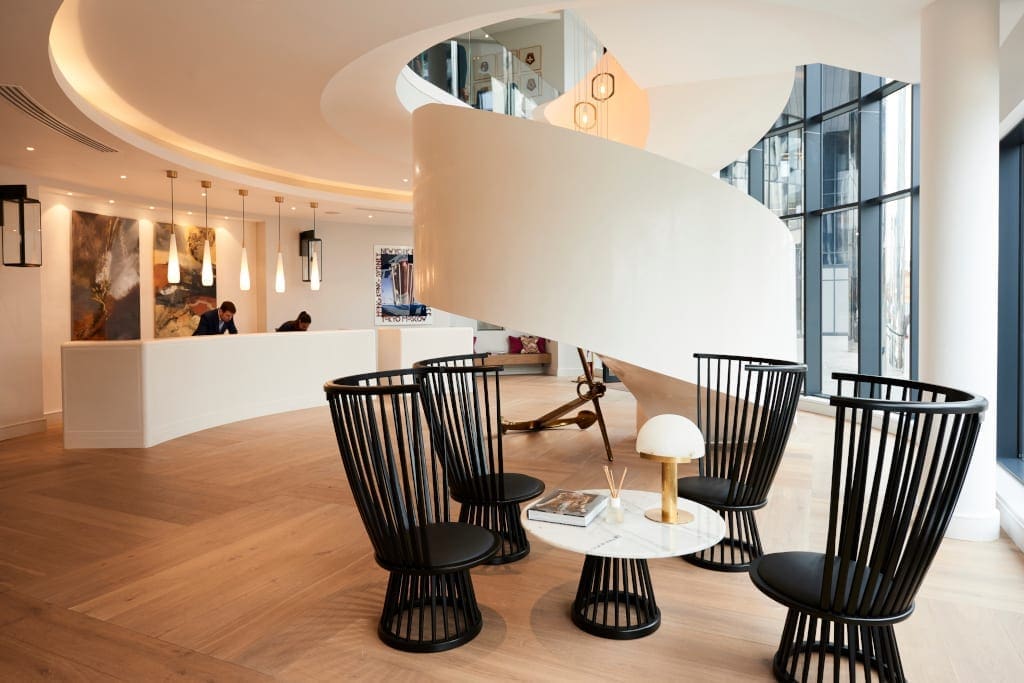 On entering the hotel, I was impressed by the glass, white and pale blue interiors, artwork scattered around the lobby and attentive staff that helped me out of a sticky patch. It took the friendly receptionist a few minutes to find my booking – my fault – and I was soon in my room with half an hour to spare before dinner.
Although I was feeling slightly stressed due to running late, I still found time to have a large complimentary gin while wearing the hotel dressing gown on my balcony, while overlooking the harbour that as far as I am concerned is just as impressive as the one in San Tropez. I quickly showered, changed, and headed down to The Jetty Bar and Restaurant, situated on the ground floor.
The Jetty Bar and Restaurant
The Jetty is sister to the multi award-winning restaurant of the same name, in nearby Christchurch. Headed up by one of the South of England's most respected chefs Alex Aitken, celebrated for perfectly cooked, locally caught fish, local ingredients, and a wine menu larger than any I had seen before.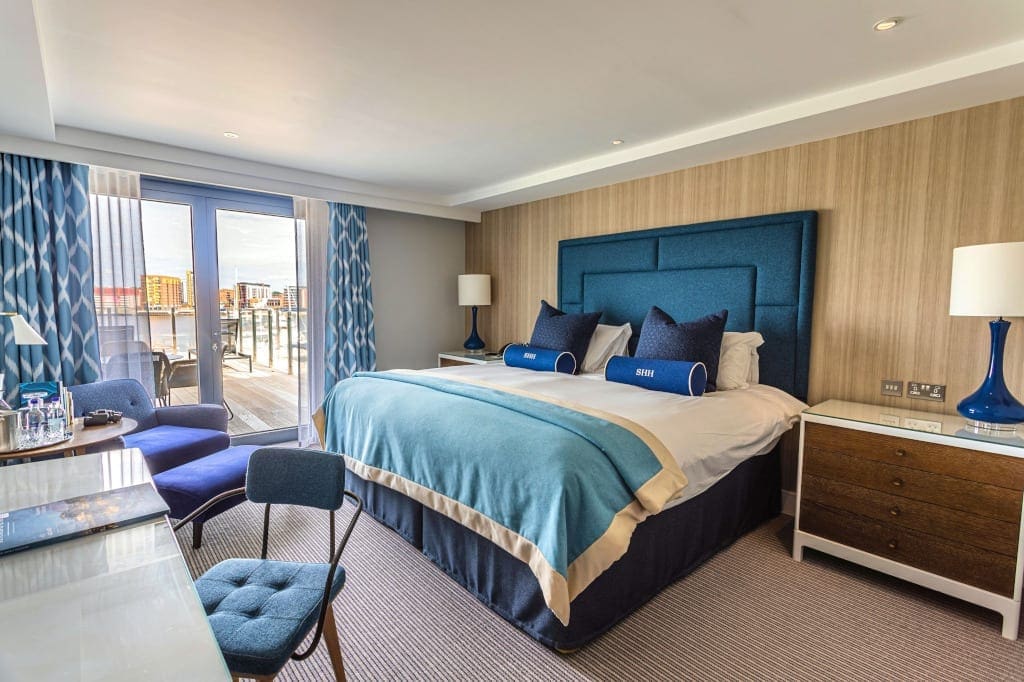 While I was deciding on courses, I had two oysters with shallot vinegar that I enjoyed so much the waitress brought me two more, followed by monkfish and prawn satay on a skewer to start and fillet of halibut with roasted artichokes, tender stem broccoli, toasted almonds and brown shrimp butter for main.
With each course the waitress brought me a new glass of wine to compliment the dish, which did not disappoint.
HaBAR at Southampton Harbour Hotel
By this point I had started talking to the four women at the next table, so I declined the dessert and headed to HarBAR (also within the hotel), for an hour of cocktail drinking and conversation. Everyone in HarBAR was having a good time, including the extremely attentive, happy go lucky and busy staff.
I woke up early the next morning to watch the changing colours of the sky as day started to break over the harbour and beyond.
I haven't been on a cruise, but if it's as good as my stay at the Southampton Harbour Hotel then I'll be happy to sign up when the likes of Cunard and P&O start cruising again.
---
Getting to Southampton
James Clark travelled to Southampton from London with National Express (prices from £9.80 one way). National Express is the largest operator of scheduled coach services in the UK, linking more than 200 destinations. The coach was modern and comfortable and impressive Covid–secure measures were in place. To book: www.nationalexpress.com
---
Southampton Harbour Hotel and Spa
For more information or to book a stay at the Southampton Harbour Hotel  visit: www.harbourhotels.co.uk/southampton or call 023 8110 3456.
James Clark
James Clark is a UK-based travel writer specialising in adventure and the great outdoors.