Trekking the Aletsch Glacier, Switzerland
Mark Bibby Jackson
Posted on 17th Oct 2020
Mark Bibby Jackson travels to the Swiss canton of Valais to walk along the Aletsch Glacier, only to encounter a million-dollar view, a dish of cholera and cowbells that drove Churchill mad.
It is just as I am about to laugh at the futility of our early morning adventure that we catch a glimpse of them – a couple of red deer, their heads jutting out of the undergrowth. Our small group pauses, each one taking it in turn to raise our binoculars and then point at our sighting.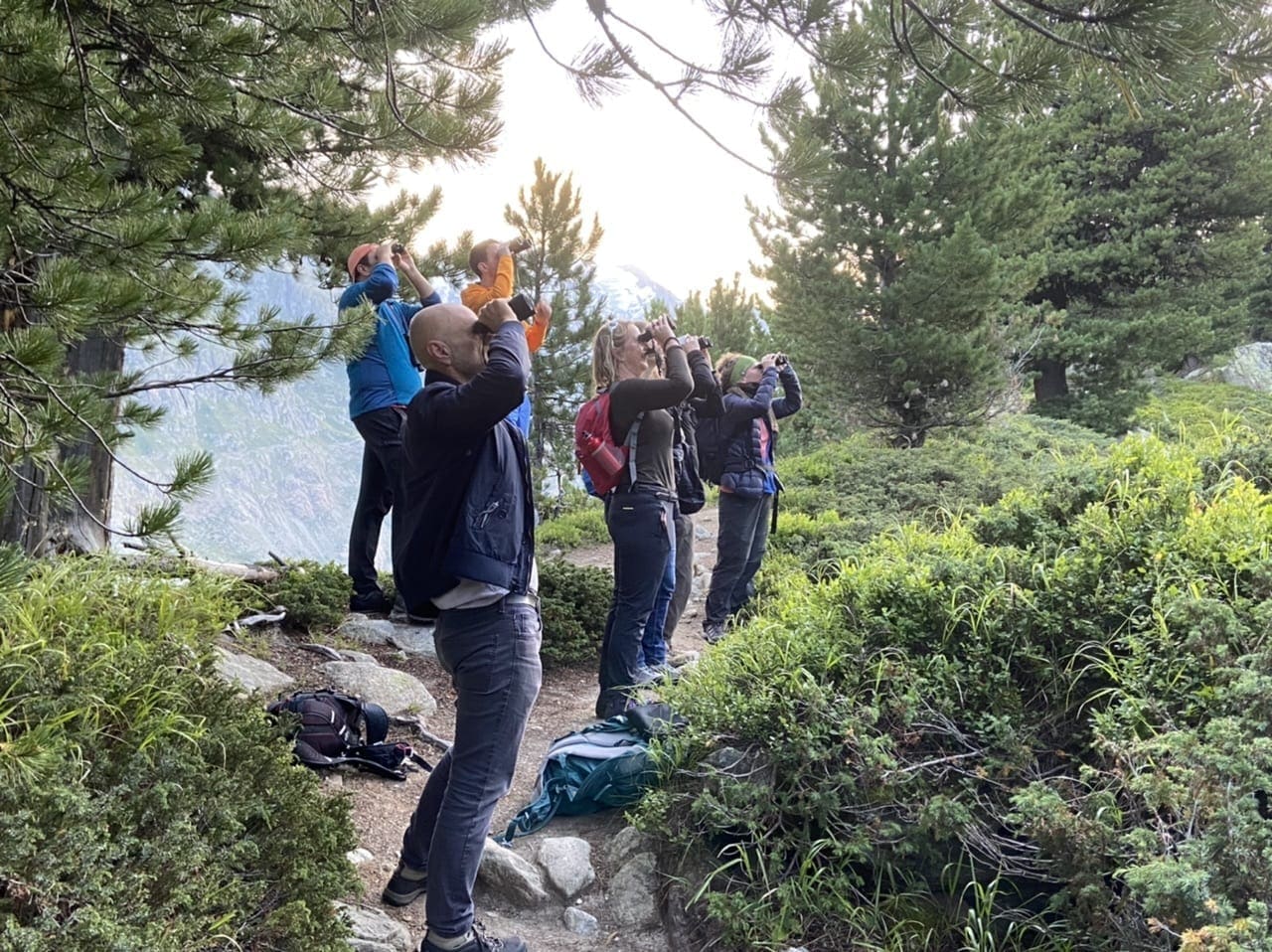 I drop to the back of the group, my shift near the front exhausted, like a cyclist in a peloton, and chat with Nathan, one of our guides. Many centuries ago all this land was covered under a glacier that stretched as far as the Rhone Valley in neighbouring France. Now, the landscape is dominated by pine and larch trees, perfect for the red deer and chamois to wander.
The Aletschwald, or Aletsch Forest, has been protected since 1933, although sadly hunting was permitted here recently, Nathan informs me before suddenly breaking off to point towards the ridge.
At first I spot a couple of chamois, their striped black faces so distinctive. Then as my eyes become accustomed to the morning light I realise that there is a whole group of these magnificent beasts. A young calf gambols through the undergrowth as the more mature deer carry on munching away imperviously.
First Sighting of the Aletsch Glacier
The forest was formed on the moraine left by Aletsch Glacier as it flowed through this area during the Ice Age.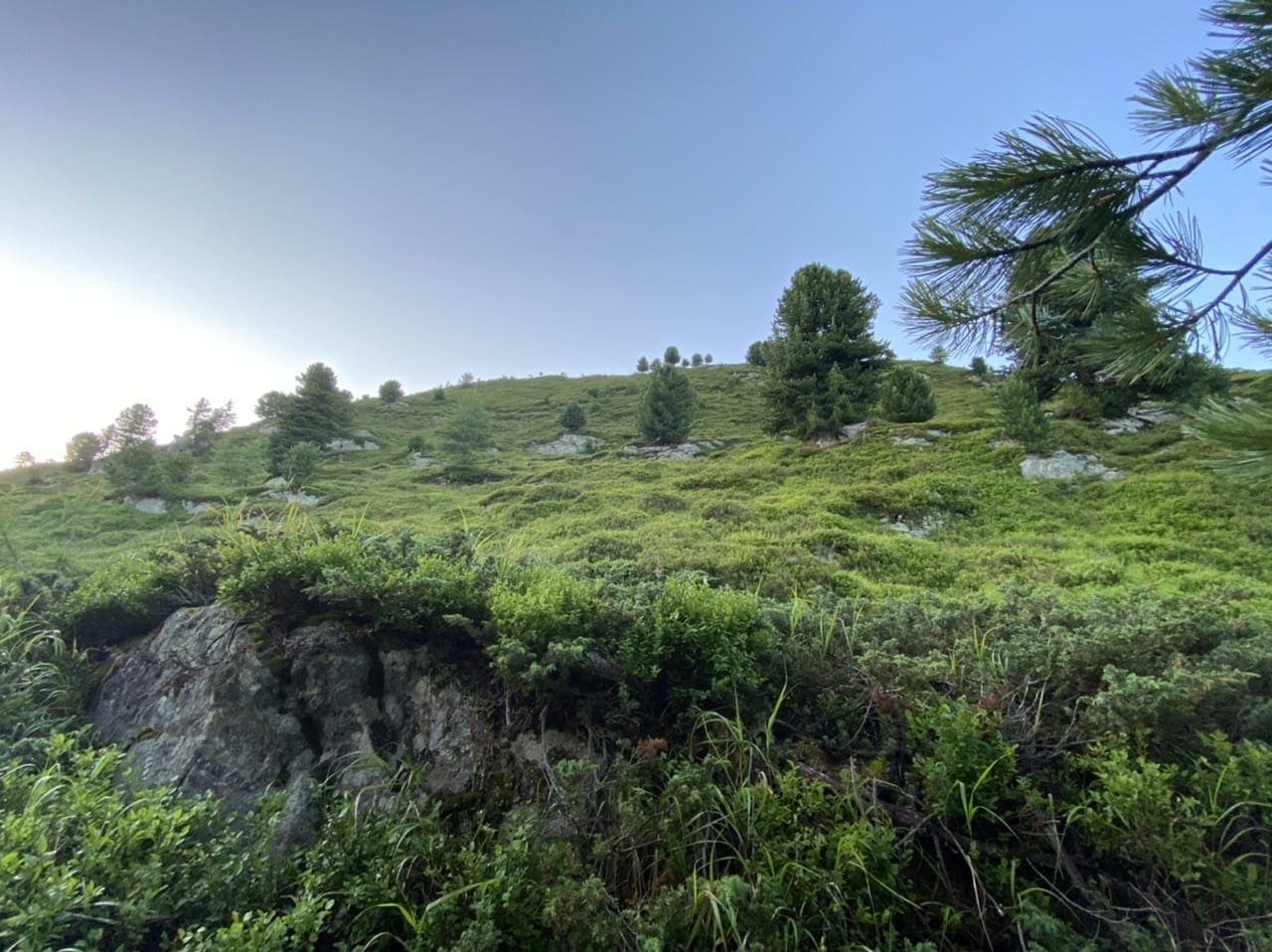 As we proceed vast mountains appear out of the darkness to our left, and ahead peeps the Unesco-listed Aletsch Glacier itself. At first the glacier consists of the dark scree of the moraine, but in the distance lies the white ice that I am destined to traverse in a couple of days.
After so many weeks of self-isolation during the COVID-19 lockdown, I feel so fortunate to behold such an incredible sight. Spoilt for choice between the deer on our right and the glacier to the left, the latter wins, just.
"There is nobody else here," suggests one of our group. It seems strange to crave solitude after so many months of imposed isolation. But he is right. This really is a special moment, untainted by our fellow man.
Tentative First Steps
The previous afternoon we had arrived at our lodge, the Villa Cassel, just outside Riederalp, one of the three villages, along with Bettmeralp and Fiescheralp that constitute the Aletsch Arena in Switzerland.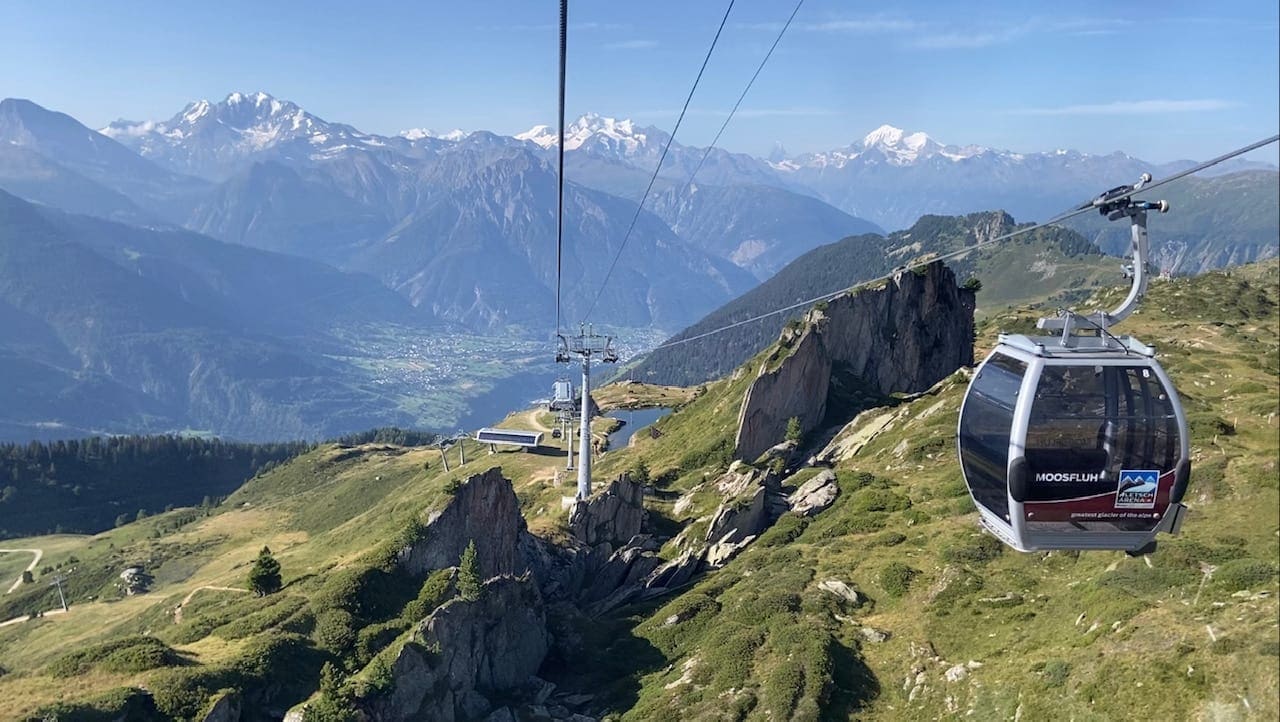 The flight from Heathrow was my first venture on a plane since the lockdown, and I admit to feeling somewhat trepidatious, even though I had travelled by train to Belgium just a fortnight earlier.
I was impressed by the COVID-19 measures introduced at the UK's major airport – facemask had to be worn throughout, hand sanitisers were out in force and perhaps aided by a lack of other passengers, social distancing was maintained even while queuing at departures.
From Zurich airport we took a train on the excellent Swiss rail network to Mörel where a cable car carried us to Riederalp.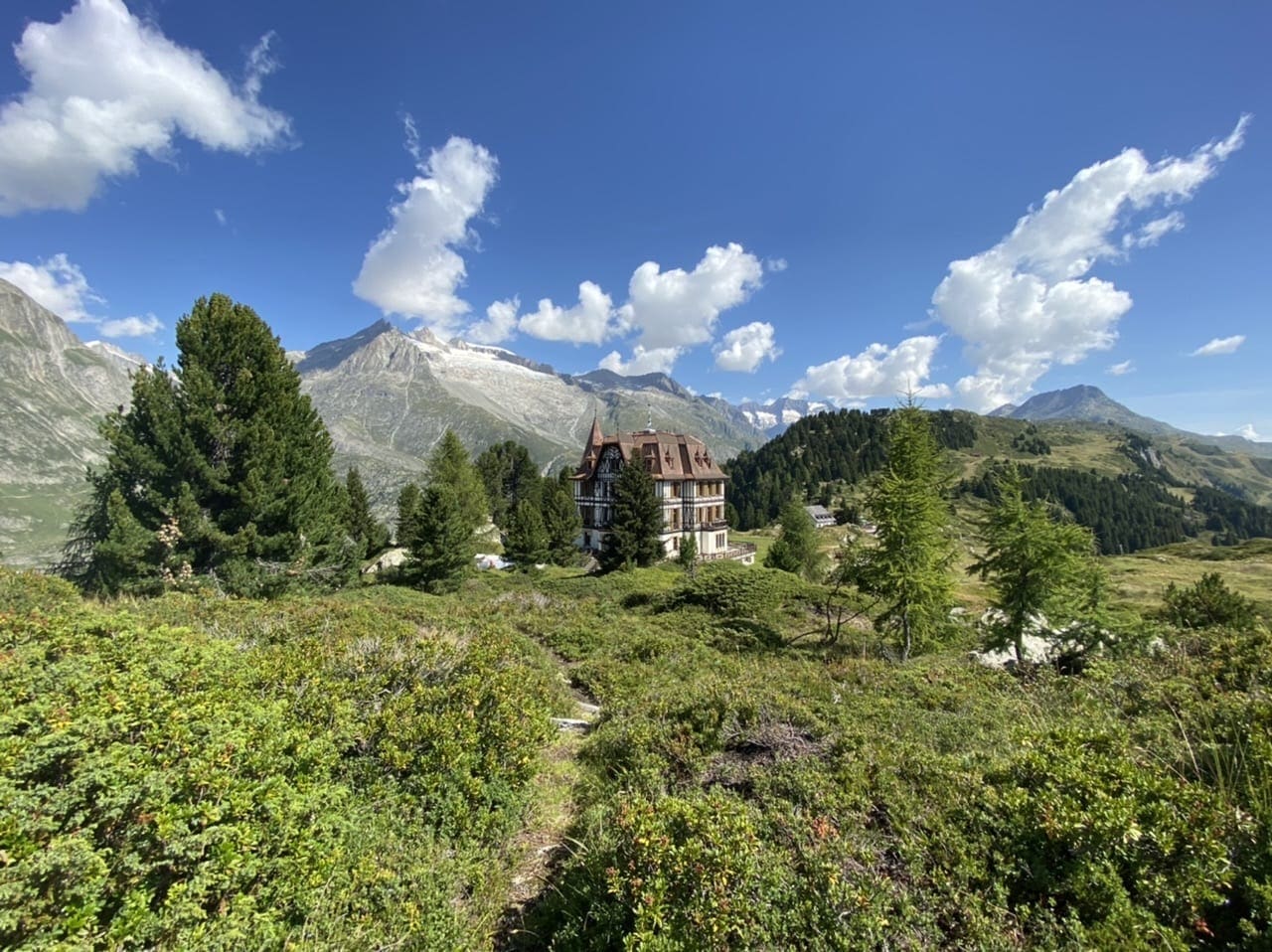 As we walked up the mountain, I soon discovered myself out of breath unaccustomed as I was to walking at 2,000 metres, but the fresh air and the reassuring noise of the cow bells revived me. Soon we were to see the Villa Cassel emerging from the meadows, like a copper-topped castle in a Gothic novel.
Five Franc Piece in a Cow Pat
When it was built at the start of the last century for wealthy anglophile German banker, Ernest Cassel, the local pastor allegedly called the Villa Cassel a 'five franc piece in a cow pat', after the shiny silver Swiss coin, and it is easy to see why. Certainly, it is surrounded by cows, although not necessarily to everyone's liking.
Winston Churchill was the most famous guest to stay here, on several occasions from 1904 to 1913, hoping the Alpine air would inspire his writing. Unfortunately, the peace and quiet of the future UK prime minister was disturbed by the noise of cow bells at night. Shouting abuse at the local farmers only exacerbated the situation, as they responded by deliberately leading their herd to pasture outside his window in the early hours. The situation was only resolved by Cassel bribing the farmers to place hay within the cow bells hence softening the noise.
After Ernest Cassel's death, ownership of Villa Cassel passed on to his granddaughter Edwina who married Lord Mountbatten and became the last Vicereine of India, as well as allegedly forming a relationship with Nehru, the first prime minister of India.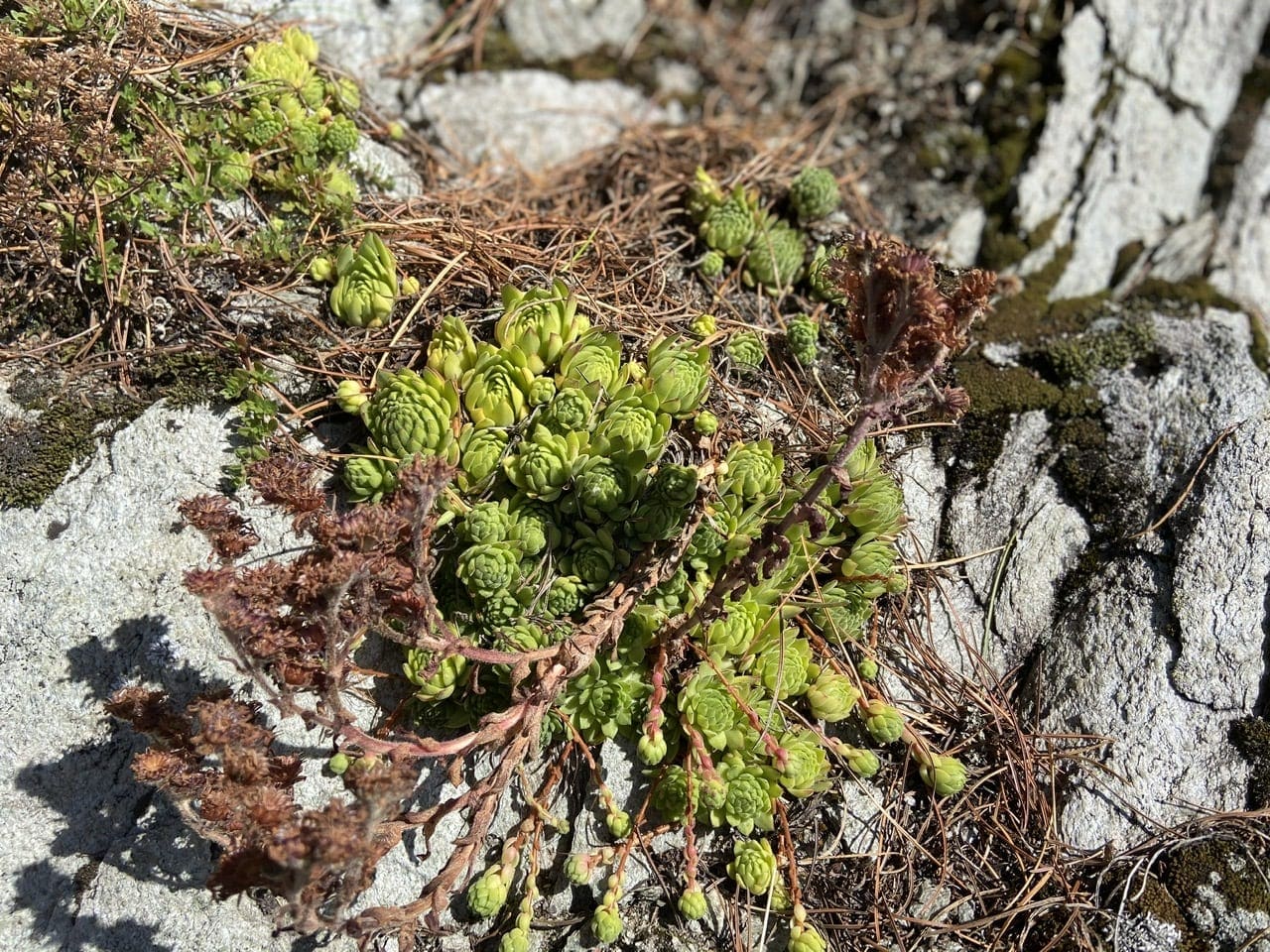 In 1976, the Villa was turned into a visitor centre and hotel by Pro Natura, the oldest nature preservation organisation in Switzerland, although it is only open during the summer months from June to October.
Pro Natura plans to make Villa Cassel carbon neutral, and has solar panels being constructed in order to attain this goal in keeping with its strong environmental and educational mission.
After breakfast following our early morning walk, we are taken around the Alpine meadows close by the villa, and shown some of the 200 species of flora endemic to the region that have adapted to survive the heavy snow through winter.
Karting and Afternoon Tea in the Aletsch
That afternoon we spend karting down from the mountains followed by afternoon tea in the Villa Cassel.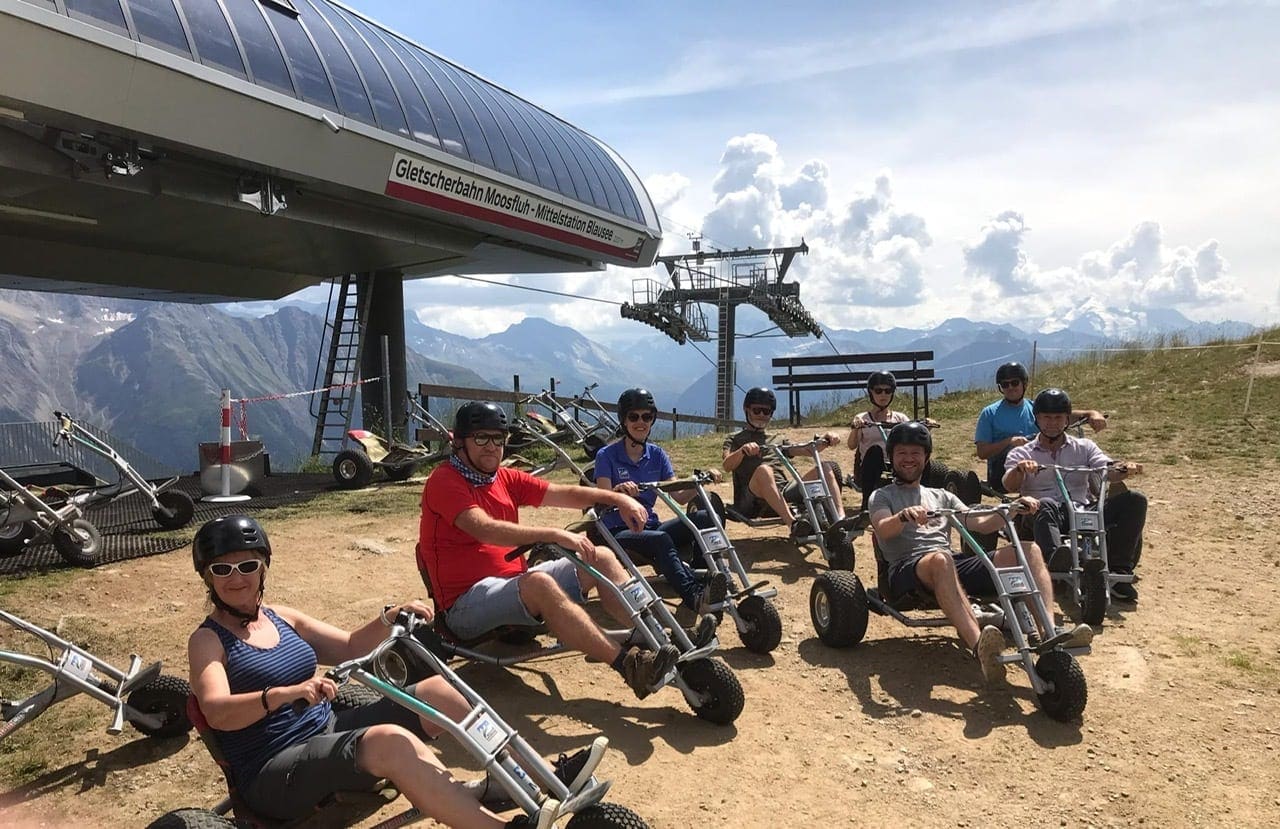 I am pretty sure the young Winston would have approved far more of the latter, especially if he had a sweet tooth for the great cakes – there were no scones nor cucumber sandwiches – but the karting was exciting, especially once I had mastered command of the break.
Fortunately, our group lacked a competitive streak, otherwise someone might have observed how I brought up the rear, as if I was in charge of a mobility scooter.
Walking along the Aletsch Glacier
The following morning, fortunately not before dawn, we set off for our walk along the glacier – the main reason for our visit to this part of Switzerland.
The 23-kilometre long Great Aletsch Glacier, the largest in Europe, really consists of three glaciers that converge into one large slope.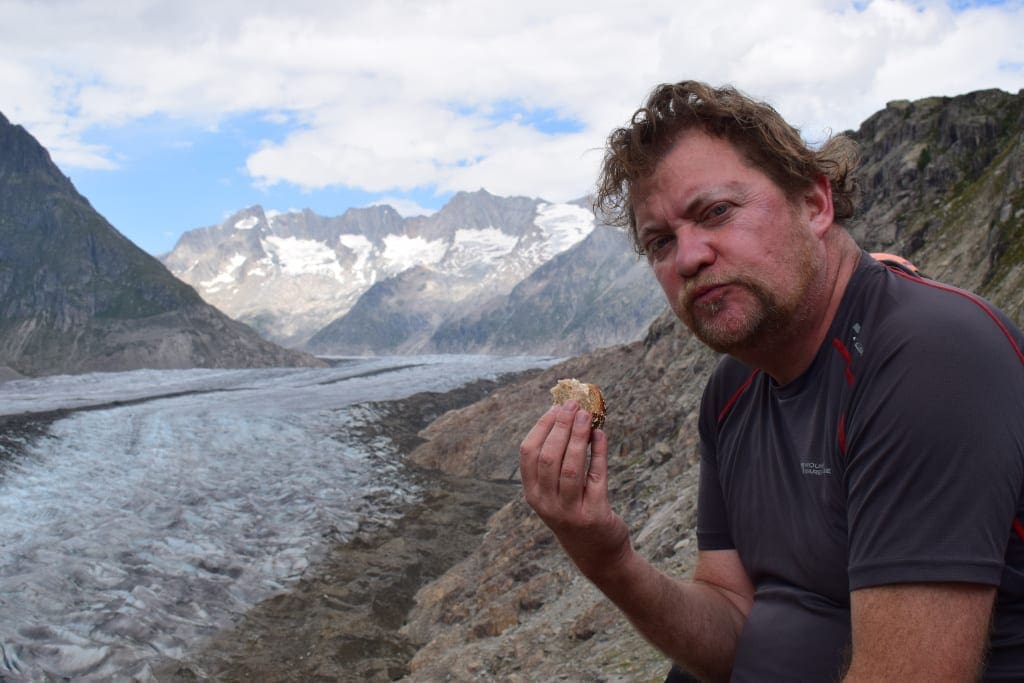 Taking the gondola to Moosfluh, we then descend through the Aletsch Forest for around two hours to the verge of the glacier, where our guide Martin provides us with some information on the glacier and also basic safety instructions for what was to come.
This was my first glacier walk – my previous glacial experience consisted of taking a boat to the foot of the magnificent Perito Moreno glacier in Argentinean Patagonia – and I was relieved to discover that the crampons attached to my boots made my cumbersome step a bit more secure than would normally be the case. Martin was a very experienced guide and this further calmed away any lingering trepidation.
The walk was a quite magnificent experience. I could feel the surface of the glacier crackle beneath my feet, emitting a noise much like a bowl of Rice Krispies. We traversed the glacier to the central moraine and then up the ice, passing crevices along the way.
---
If you have enjoyed reading Mark's Aletsch Glacier walk then why not read his Hiking in the Jungfrau Swiss Alps with Sherlock.
---
At one point Martin stopped to demonstrate how they were using wooden poles to measure how much the glacier is receding through holes drilled in the ice. Sadly, it is shrinking by around 50 metres each year, and at this rate the whole glacier will have melted away by the next century returning the landscape to the pre-Ice Age.
Unfortunately, it is an irrefutable law of hiking that what goes down must go up, and after returning to dry land and a quick packed lunch refuel, we then walked back up the canyon we had descended a few hours earlier. It was at this point that I regretted my limited training regime across the flat countryside of Essex; certainly, no preparation for my Alpine trek.
Catching Cholera in the Alps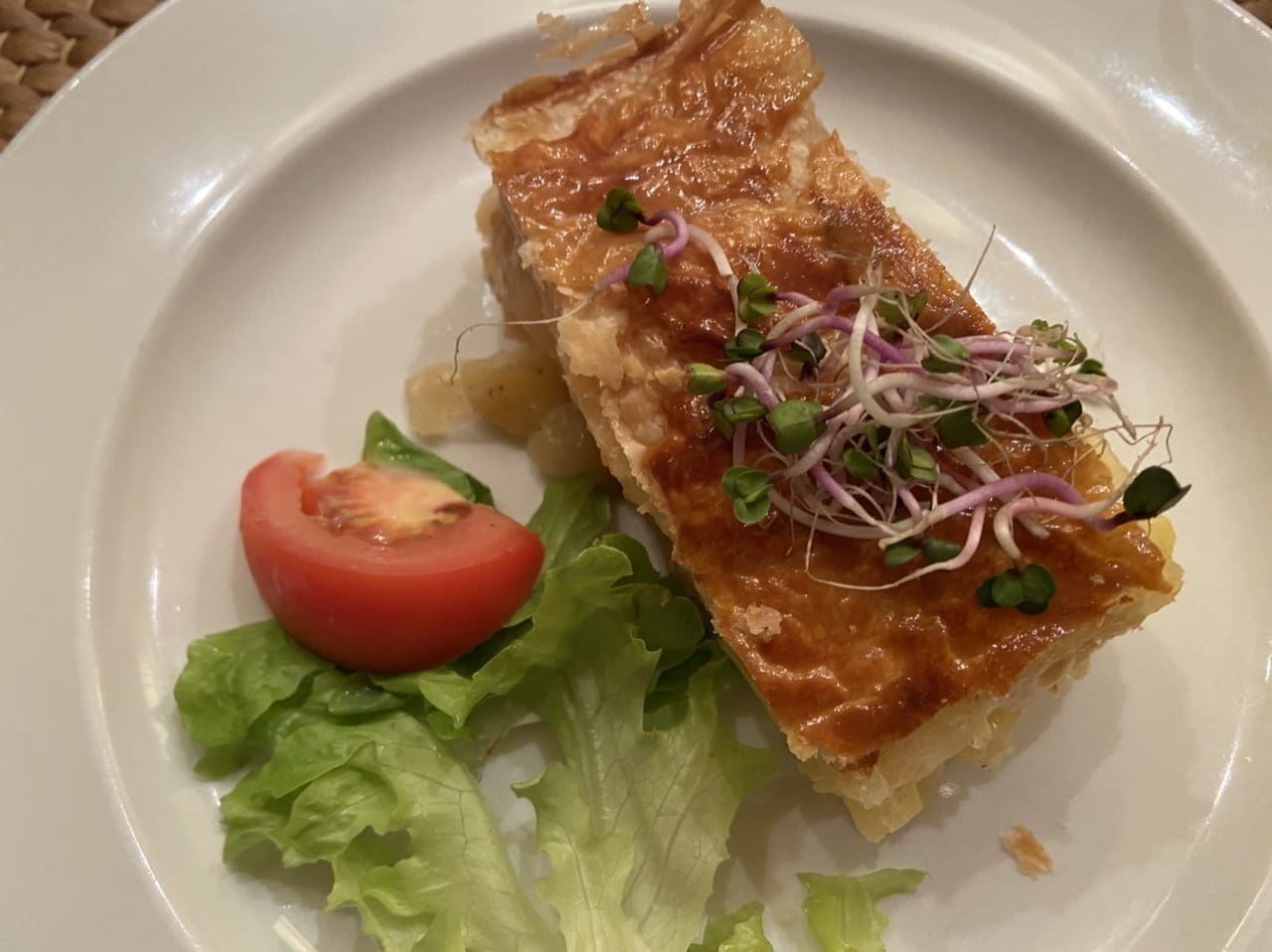 All this exercise – in total we walked more than 18 miles in the day – built up quite an appetite and thirst.
The previous day, our host and sometime-guide at Aletsch Arena, Jasmine Noti, had explained the origins of the Swiss dish called cholera. Apparently, when the disease was rife in the country, people were quarantined in their houses and could only eat the food they had stored in their cellar – online supermarket deliveries and take away pizzas having not yet been invented. The dish thus created was called 'cholera'.
So, as we checked in at the Hotel Alpina in Fiescheralp for our final night, I was delighted to discover that cholera was on the menu.
Having not taken any jabs prior to my trip to Switzerland, I was pleased to learn that the cholera in question was a surprisingly light potato, cheese and apple pie beneath a thin filo pastry crust. The brave three of our group who opted for the potentially fatal dish over a steak alternative, all agreed that the dish was surprisingly good, the apple serving to reduce the heaviness you might associate with such a dish. I certainly will be looking out for cholera on my next trip to Switzerland.
Million Star View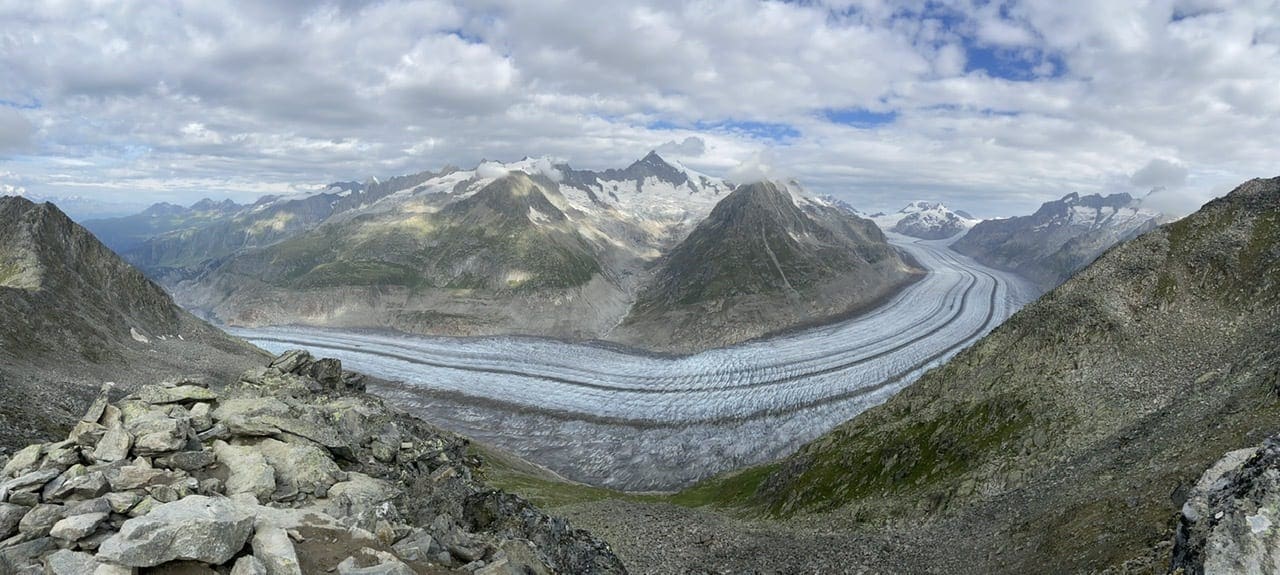 That night without Winston Churchill and his cowbells I enjoyed a wonderful night's sleep. Recharged we took the cable car up to Eggishorn for our final sighting of the Aletsch Glacier. At 2,800 metres, the view is quite incredible with the Jungfrau and Eiger stretching out in front of us, the Aletsch Glacier down below, and the Matterhorn to our rear.
If you wish you can even hire the Cube Aletsch, a modern cabin to enjoy the 'million star view' while drinking some of the local wine in your exclusive hot tub.
For myself, enjoying the million dollar morning view was the perfect way to conclude our three days in the Aletsch Arena. I drank in one last sight of the magnificent Aletsch Glacier that had dominated our trip before reluctantly commencing my journey back home.
---
Aletsch Glacier Photo Gallery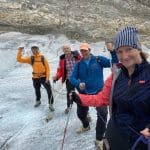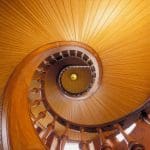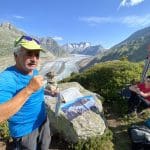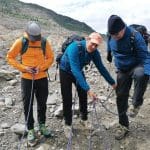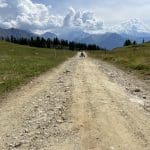 ---
Swiss Travel System
The Swiss Travel System provides a dedicated range of travel passes and tickets exclusively for visitors from abroad. The Swiss Travel Pass offers unlimited travel on consecutive days throughout the rail, bus and boat Swiss Travel System network. This pass also covers scenic routes and local trams and buses in around 90 towns and cities. The Swiss Travel Pass also includes the Swiss Museum Pass, allowing you free entrance to 500 museums and exhibitions. Prices from £186 for a three-day pass. For the ultimate Swiss rail specialist call Switzerland Travel Centre on 00800 100 200 30 or visit www.swisstravelsystem.co.uk.
SWISS
SWISS offers weekly flights from UK and Ireland to Geneva and Zurich. One way fares start from £80 to Geneva and Zurich including all taxes, fees and surcharges and one piece of hand luggage. Fares including checked baggage start from £130 one way including taxes, fees and surcharges. For more information visit: swiss.com
Holiday Extras
In order to avoid crowded London Underground trains, I opted to park my car at Heathrow with Holiday Extras, the market leader in UK airport parking, hotels, lounges and transfers. I used Maple Meet and Greet at Terminal 2, London Heathrow Airport which cost £65.99 for three days' parking (price searched on 1 September 2020 for arrival on 13 October 2020). It really was simplicity itself, as there is a desk in the short stay car park (Level 4) of Terminal 2. To book, visit HolidayExtras.com or call 0800 316 5678. In 2019, customers who pre-booked their parking with Holiday Extras saved an average of £100 each against the price they'd have paid on the day, the company claims.
---
More Things to Do in Switzerland
Visit www.MySwitzerland.com or call the Switzerland Travel Centre on 00800 100 200 30 (freephone) for further inspiration on things to do in Switzerland. For ideas on what to do in the Aletsch Arena, visit www.aletscharena.ch.
Cover photo of a trekking Jasmine by Mark Bibby Jackson.
Mark Bibby Jackson
Before setting up Travel Begins at 40, Mark was the publisher of AsiaLIFE Cambodia and a freelance travel writer. When he is not packing and unpacking his travelling bag, Mark writes novels, including To Cook A Spider and Peppered Justice. He loves walking, eating, beer, isolation and arthouse movies, as well as talking to strangers on planes, buses and trains.