Virtual New Year's Eve 2020 Celebrations
Irene Caswell
Posted on 28th Dec 2020
2020 has been the most forgettable of years, so why not give it a proper send off? Here is our round-up of virtual New Year's Eve 2020 celebrations.
While we are not able to travel to celebrate New Year's Eve 2020, we will all surely welcome the opportunity to say goodbye to one of the most challenging years in our lifetime. You can still celebrate a new year and, hopefully, new beginnings online.
Here's a round-up of some virtual festivities you can experience over the New Year period, subject to time differences, while you toast in the 2021 New Year with a glass of something suitably celebratory at home, or get together with friends and family virtually. To really get in the mood, put on your best sparkly glad rags and party the night away.
The Big New Year's In, London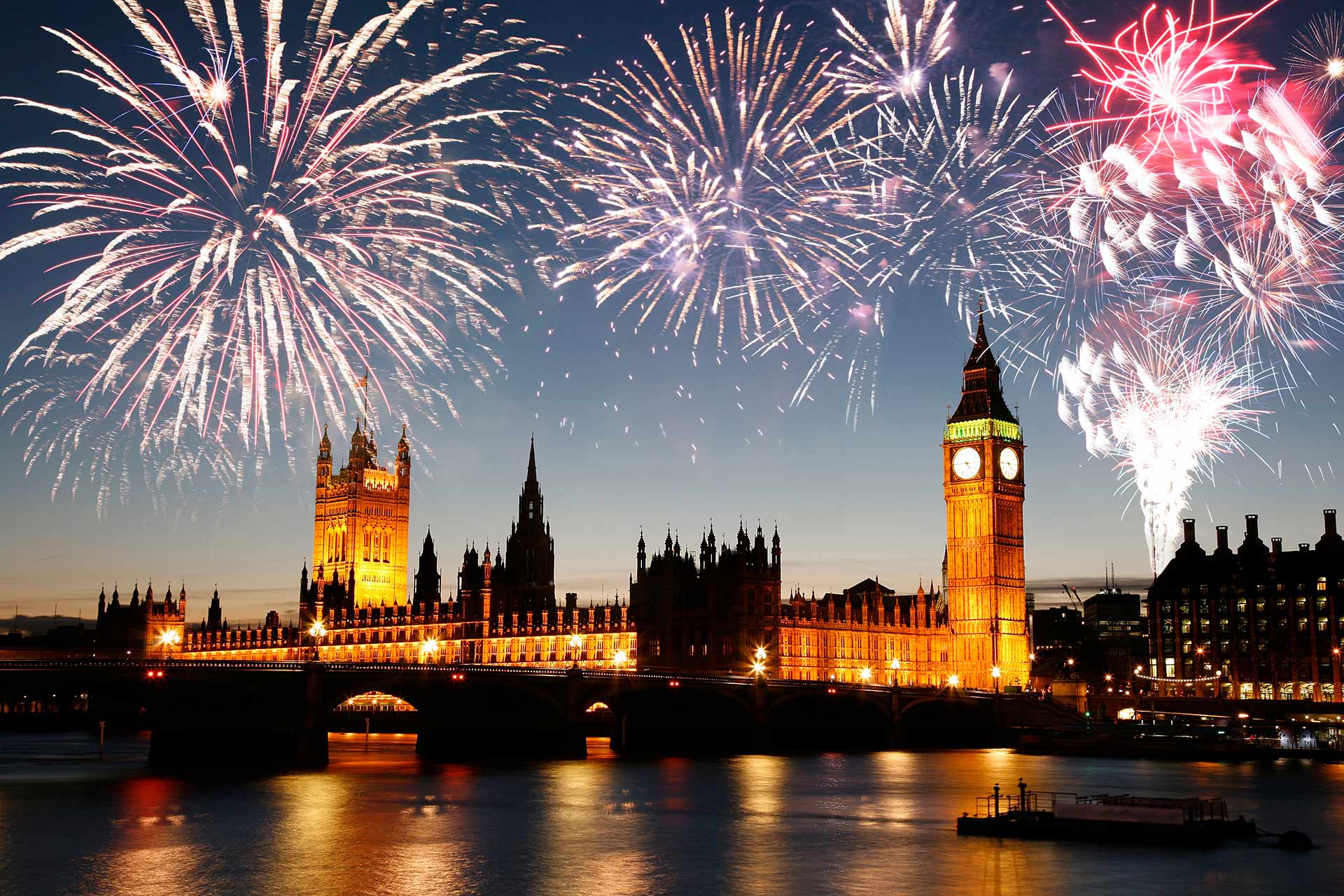 This year the UK's iconic firework display at the London Eye on the River Thames will be replaced by a live TV show of 2020 highlights. There will be an hour of music, games and surprises and the whole nation is invited to play along in a hilarious quiz of 2020 hosted by actor, comedian and TV presenter, Paddy McGuinness. Next up will be a special New Year's Eve edition of The Graham Norton Show with guests. (31 December from 9pm).
Virtual New Year's Eve 2020 : Sydney Harbour
There will be a fireworks display of around seven minutes at midnight beside the spectacular Harbour Bridge and Opera House to ring in New Year's 2021. Locals have been urged to watch from their homes and there will be a pass system to keep numbers to a minimum at some of the city's best vantage points, with road blocks and park closures elsewhere. Watch live at: www.sydneynewyearseve.com/live-stream.
Hogmanay 2020, Edinburgh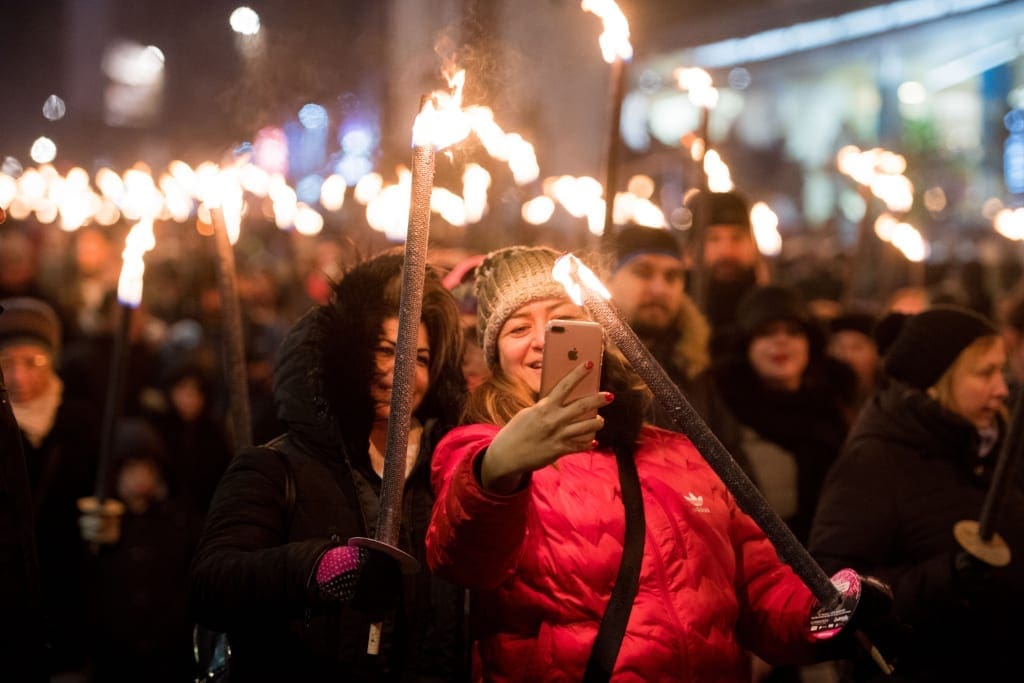 New Year's or Hogmanay in Scotland is traditionally a big night. This year it goes online for the first time with a programme of virtual events over several days. Over three nights there will be a series of free, online events. A Torchlight Moment pyro show will be a stand-alone tribute to thank all of Scotland's NHS and key workers. The UK's 'largest ever swarm drone show', Fare Well, will follow, narrated by an array of Scottish voices including David Tennant. When the clock strikes midnight, gather your friends and family virtually to raise a toast to a brighter 2021. (28 December to 1 January 2021).
New Year's Eve 2020 : Times Square, New York
This year the annual 'ball dropping' in Times Square will be a reduced affair. Nonetheless, it will be available to watch online by free streaming as a virtual event. The live coverage using a combination of TV and streaming will start with a Prime time section at 8pm ET (1pm GMT) with the ball drop live from Times Square from 11.35pm. The headline act will be singer-songwriter, Andra Day who will sing John Lennon's Imagine before the Ball Drop Celebration to count down the final seconds to the New Year 2021. Live coverage will continue from New Orleans an hour later. The Times Square online webcast remains live all evening so you can drop in there at any time.
Jack Daniel's Music City Midnight: New Year's Eve in Nashville, Tennessee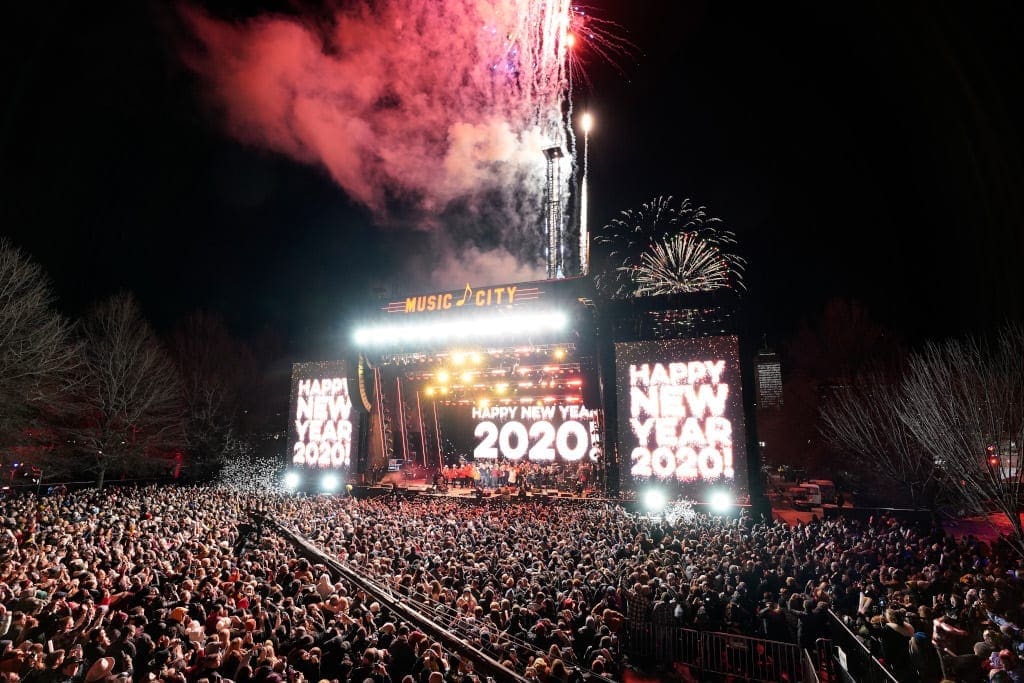 For the first time in the event's 12-year history, the Jack Daniel's Music City Midnight: New Year's Eve in Nashville show will be limited to a televised broadcast in the US and live streamed internationally for revellers to watch from home. Last year headliner local Nashvillian, Keith Urban, attracted a record attendance of more than 200,000. This year, the show will feature indie rock band Moon Taxi will play for 40 minutes just before midnight and powerhouse trio The Shindellas who fuse jazz, soul and R&B, with a 20-minute set earlier in the show. There will also be highlights from previous Nashville New Year's Eve events. The NewsChannel 5 Network will broadcast the concert in the US and also live-stream the show for international audiences via Amazon Fire TV and Apple TV. A video of the show will be available on the Visit Music City website from New Year's Day. Jack Daniel's Music City Midnight: New Year's Eve in Nashville 31 December, 4.30am GMT (10.30pm CST).
Polar Beat, Iceland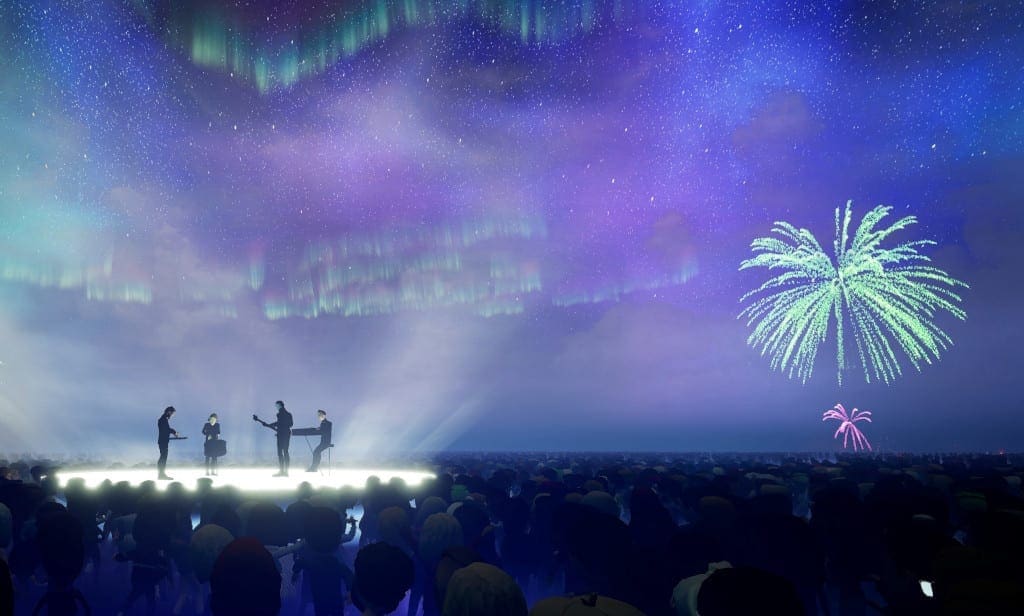 Enjoy the opportunity to experience the spectacular Northern Lights and New Year's fireworks first hand. Polar Beat is billed as the world's largest live concert and will feature the world-famous Sigur Ros and Kaleo. Music artists and celebrities will be transformed into avatars for the night. The free virtual global concert is the brainchild of Icelandic tech innovators OZ, in liaison with Snapchat. People from around the world are invited to transform themselves into 3D avatars and dance the night away alongside the renowned bands, as well as Icelandic celebrities Briet, Auður, Stuðmenn & Friðrik Dór. On entering the virtual world, partygoers will be able to walk the red carpet, following a magical path to the centre stage to watch the bands perform.
During the festival, the audience will experience the vivid Northern Lights and the best of Icelandic music for free in this new virtual experience. Attendees are advised to stay beyond midnight, when the pollution-free digital fireworks will be lit to mark the start of a great 2021.
The entire experience will be broadcast on Iceland's national TV network RUV and streamed at www.newyear.is where you can sign up for free, register with your Snapchat account and create your own avatar to participate in the New Year´s Eve party. Like any other festival, the sooner you sign up, the closer your Bitmoji avatar will be to the stage. Polar Beat, 31 December, starts 23.30 pm GMT.
Vienna's iconic New Year's Day Concert
Concert halls across the world remain silent but in the Capital of Music, Vienna's iconic annual New Year's Day concert will take place on the morning of New Year's Day, as performed by the Vienna Philharmonic in the dazzling Golden Hall of the Musikverein. The concert will be televised at 10.15am on BBC2. A live applause will also be played via the Musikverein's sound system, with audiences from around the world having registered to clap for the Vienna Philharmonic. The live applause will be a moving symbol of togetherness at a time when so many of the world's cultural establishments have fallen silent, and in support for the arts.
Polaris Festival, Switzerland
Travel virtually to the magical Swiss Alps at Verbier for a festival of electric music available online. Listen to artists including Nina Kraviz, Folamour, the up-and-coming Carista, and Kamma and Masalo. Don those sequins, sign in online, turn up the music and get ready to dance (like nobody's watching) in the safety of your living room. Polaris Festival, 31 December, 9 pm (GMT+1).
Virtual New Year's Eve 2020 : Dubai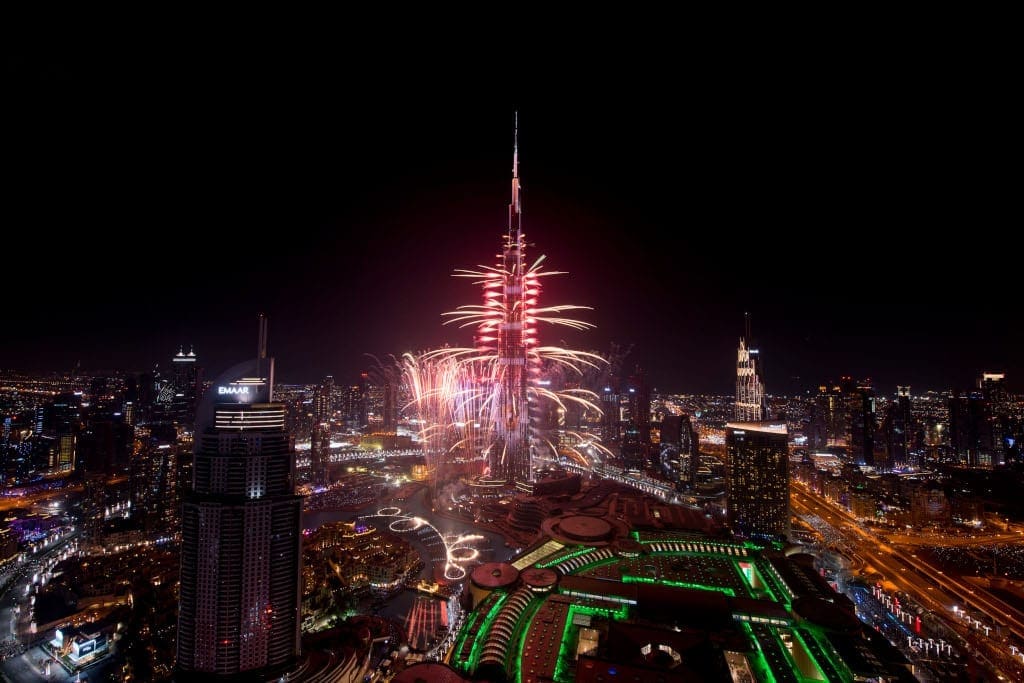 You can experience the magic of the annual New Year's Eve fireworks by watching the live streaming of magnificent displays of fireworks and laser show from Downtown Dubai. The Dubai Fountain New Year's Eve special show will feature a never-seen-before choreography tailor-made for #EMAARNYE2021. The Burj Khalif #EmaarNYE2021 show will feature a breathtaking fireworks and content show on the tallest building in the world, starting at 11.58 pm. New Year Dubai, 31 December from 4.30m GMT.
Hanshan Temple Bell Ringing Festival, Suzhou, China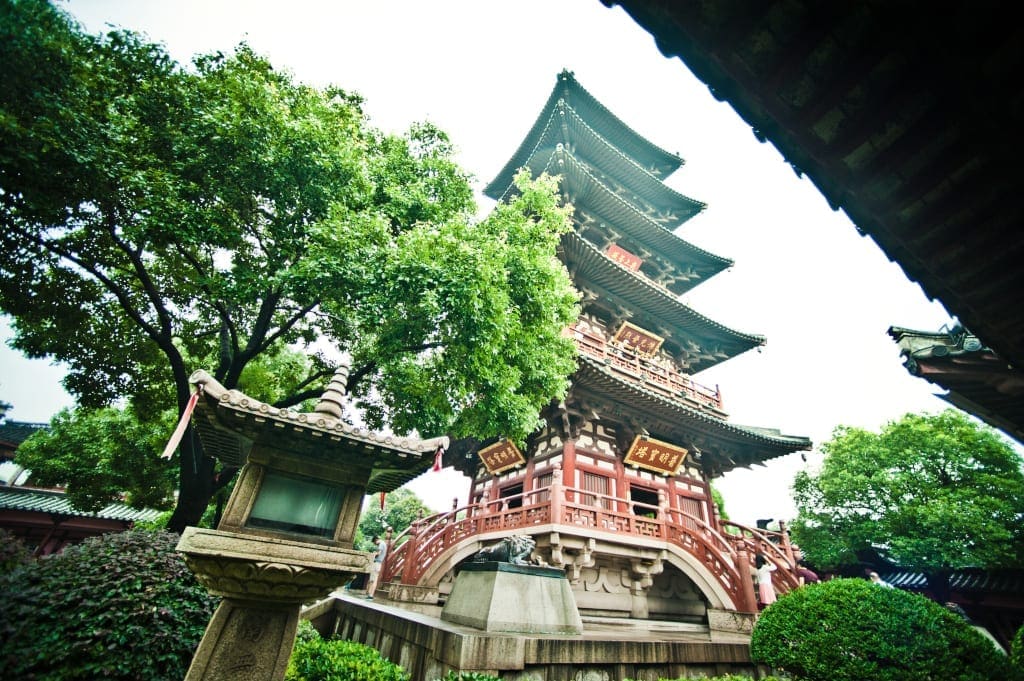 The Hanshan Temple was founded more than 1,500 years ago and is famed for its architecture and its famous bell. For the first time, one of China's oldest and largest New Year's celebrations will be shared online. The traditional Chinese Buddhist festival at the sacred ancient site will bring the temple grounds alive with cultural performances. For instance Kunqu Opera, is a locally created performing art form recognised as an Intangible Cultural Heritage of Humanity by UNESCO.
Traditionally, visitors pray for good fortune for themselves, family, and friends by making wishes as they burn incense, light auspicious red candles, and write their desires on red ribbons, before tossing them onto the branches of designated trees. If your ribbon stays hanging, legend says your wish will be granted. At the stroke of midnight, thousands of revellers traditionally pause to listen as monks ring Hanshan Temple's giant bell 108 times to dispel 'annoyances' of the past year, which sounds entirely appropriate for this past troubled year.
Hanshan Temple Bell Ringing Festival will be broadcast live worldwide by Suzhou Municipal Bureau of Culture, Radio, Television and Tourism via Instagram @VisitSuzhou on 31 December, from 9.30 pm Chinese Standard Time (8.30 am EST and 1.30 pm GMT). The video will available on the platform for viewing for 24 hours.
---
Note: Please check the websites in advance and these events may be subject to change due to the current pandemic.
Irene Caswell
Irene is a freelance writer with a special interest in destinations, arts and culture, food and wine. She believes a life well lived is about experiences and aims to provide readers with informative and evocative stories. Follow Irene on Instagram at @hashtagtravelin.