Things to Do in Bournemouth at the Weekend
James Clark
Posted on 20th Dec 2020
Bournemouth has been a favourite seaside haunt since the Victorian era that still scores high on the list for Brits looking for a top-notch beach holiday or weekend away. James Clark discovers the plethora of things to do in Bournemouth.
Just over two hours from London, Bournemouth's main attractions are its beach with seven miles of golden sands, and its pier filled with a selection of classic seaside arcades, an adventure complex and an indoor climbing centre. There's even a zipline from the pier to the sand below and let's not forget the stunning views across the bay, of the Isle of Wight and Purbeck hills.
Bournemouth is full of places to stay for all budgets, but I checked into the Mercure Bournemouth Queens Hotel & Spa within easy walking distance of the seaside attractions. The hotel has gone through a major refurbishment and stepping into the reception area felt like travelling back in time into a 1920s film set. The staff at reception were also extremely helpful and friendly. I was pleased with my choice.
Bournemouth Beach – Surf and (Vegan) Turf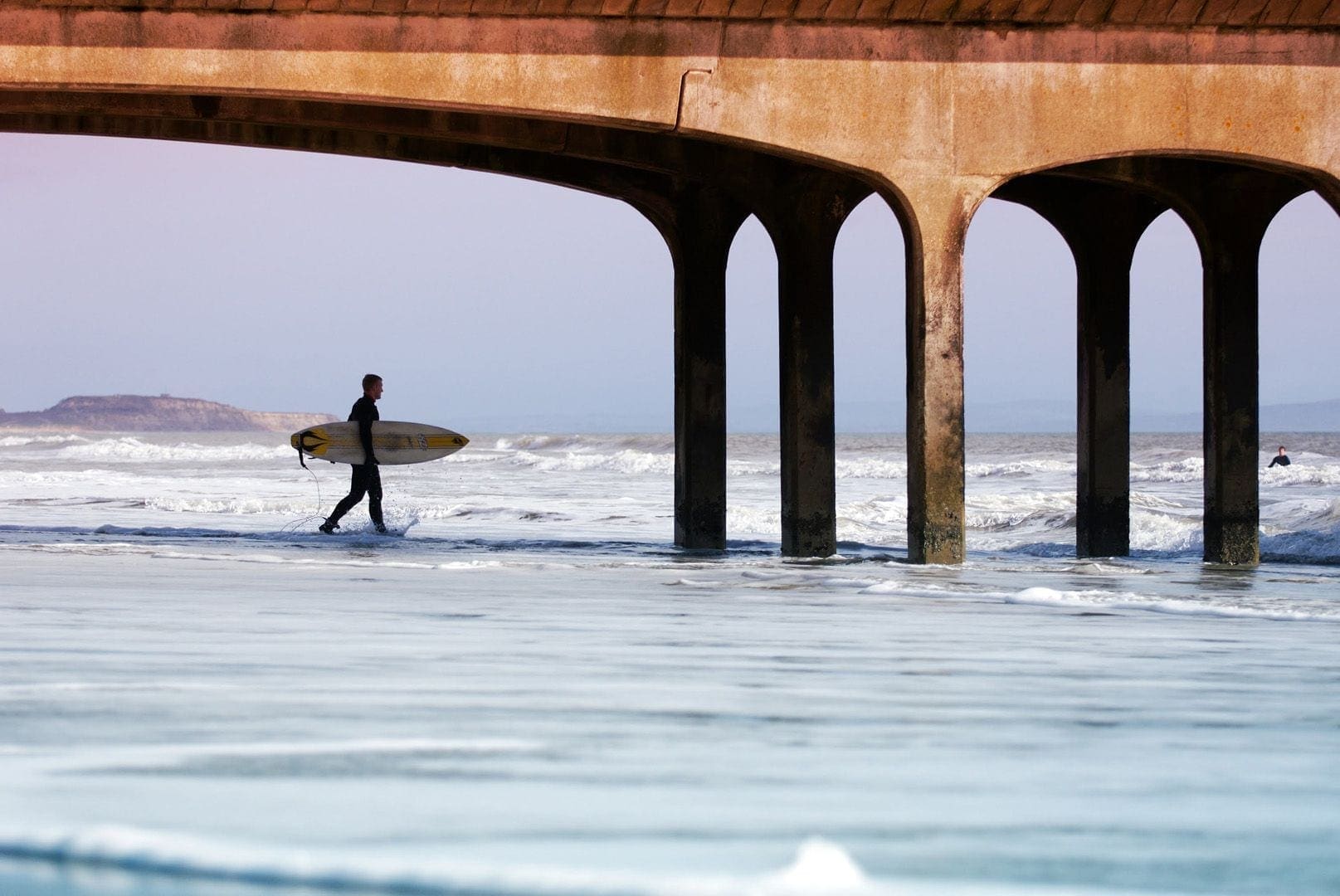 After checking in, I decided to take a wander to Boscombe, Bournemouth's top surf spot with a slightly edgier side. It's where the town's hippy types catch waves and practice yoga on the beach. I do yoga almost every morning so was far more interested in surfing.
Surf Steps is the best surf school in Bournemouth, so I showed up, had a chat, rented some gear, got changed and hit the waves. Later that day the waves lessened, so I returned to base and opted to go paddle boarding instead.
I got so into the water activities that I forgot all about lunch. A group of young guys on the beach recommended a vegan place called Plant Hustler on the Christchurch Road. A non-vegan, I was still impressed with the menu and enjoyed the plant based hot burger with mozzarella, hash brown, chilli jam and jalapenos. Great staff, artwork and well-behaved dogs allowed. What's not to love?
Take a CAMRA
Later that day I headed to Chaplin's & The Cellar Bar as prior research revealed that the bar has an impressive amount of awards behind it, including The Campaign for Real Ales (CAMRA) pub of the year, Great British Pub Award winner, Best Community Pub UK winner, Best Community Pub South West and Best Entertainment Pub South West, The list literally goes on and on. It even got the Bournemouth in Bloom Gold Award.
It wasn't as lively as usual because of Covid restrictions, but I still enjoyed the ale, live music and smiles from regular punters and visitors alike.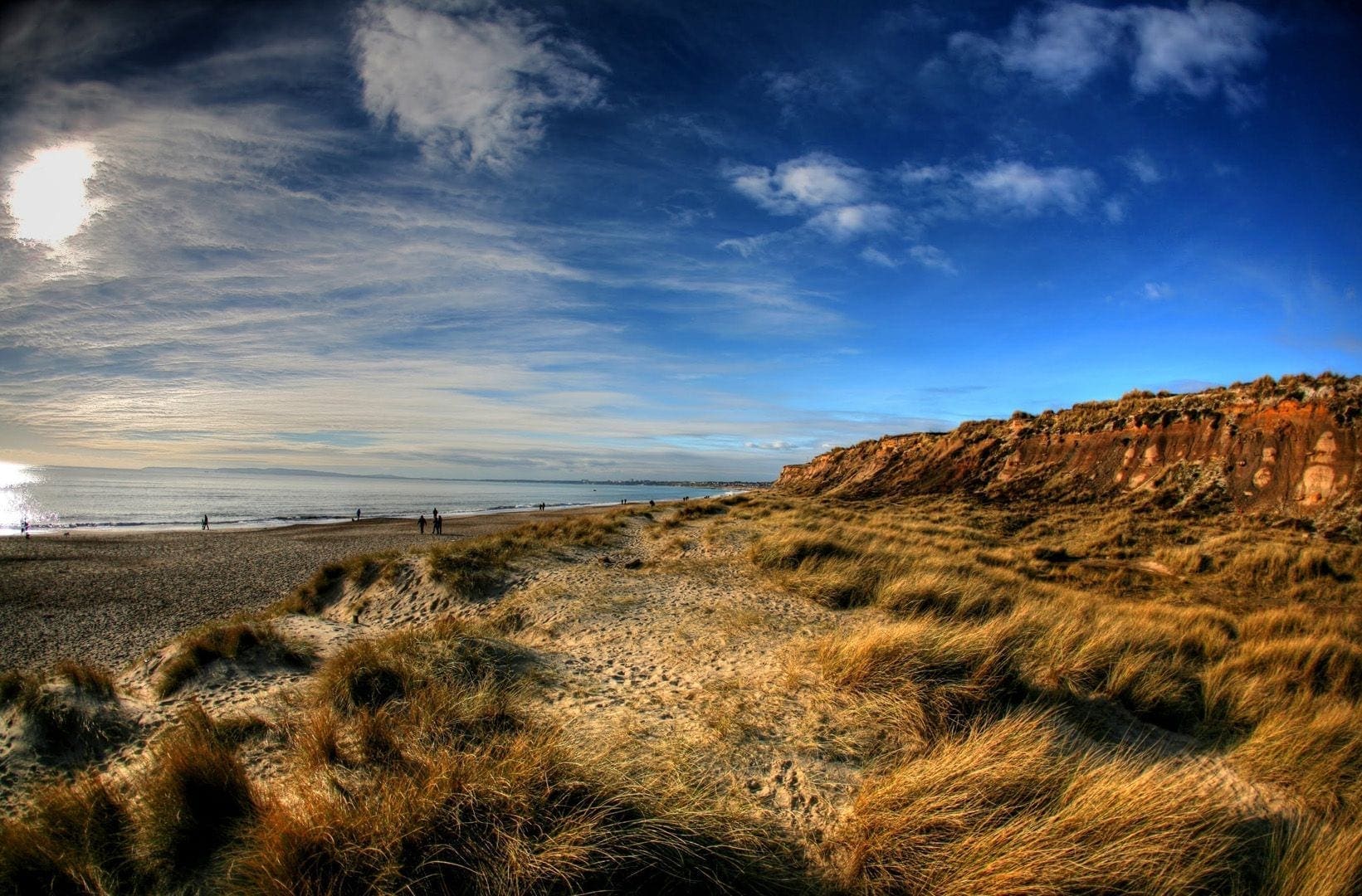 Once back at the Mercure Bournemouth Queens Hotel & Spa I fell straight to sleep as I was leaving town the next day to head over to The Priory Wareham. Prior to that I planned to head to Hengistbury Head to discover the local nature reserve.
Things to Do in Bournemouth – Hengistbury Head
The visual rewards were exceptional when I made it to the top of the pathways and stood at the top of Hengistbury Head, overlooking Christchurch, Mudeford Quay, Mudeford Spit, Bournemouth's coastline, the Purbecks and the Isle of Wight, with its white chalk cliff end was even better than the views from the pier the day before.
---
Bournemouth Hotels
The family-run, excellently rated AA 3-star Mercure Bournemouth Queens Hotel & Spa has 109 en-suite bedrooms including deluxe suites and family rooms. Whether you are looking for great value bed and breakfast in a quality, Bournemouth Hotel that is family and pet friendly or somewhere to pamper yourself and relax, The Mercure Bournemouth Queens Hotel will do everything possible to make your stay perfect.
Getting to Bournemouth
National Express is the UK's largest coach operator with services connecting hundreds of UK locations. Visit  for details.
For other ideas on things to do in Bournemouth
Click here.
Cover image Deckchairs on Bournemouth beach, credit Bournemouth Christchurch Poole Tourism.
James Clark
James Clark is a UK-based travel writer specialising in adventure and the great outdoors.