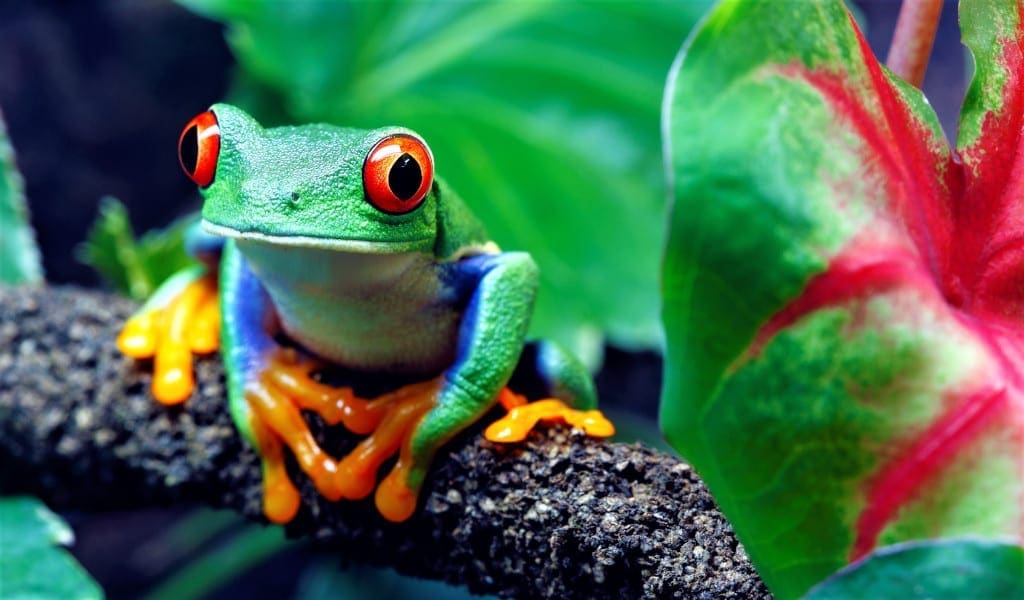 Costa Rica Sustainable Tourism: Leading the World
Mark Bibby Jackson
Posted on 31st Jan 2021
For many years Costa Rica has rightly been regarded by many as leading the way in sustainable tourism. In an exclusive interview with Travel Begins at 40, and as part of our #SustainableSunday series, Gustavo Segura Sancho, Tourism Minister and Executive President of the Costa Rica Tourism Board explains how Costa Rica sustainable tourism is essential to the Central American nation's economy and way of life. 
Costa Rica has adopted a Pura Vida Pledge. What does this mean?
The Pura Vida Pledge is a promise to educate visitors as to the real meaning of responsible tourism and the actions that they, as travellers to the destination, can do to make a true difference to the local communities in the post Covid-19 world.
Costa Rica's commitment to the environment is a way of life
"Pura vida" itself is a mantra for "ticos" (Costa Ricans), meaning "pure life" or, even more so, "full of life" symbolising the positive energy to be experienced and found there. Costa Rica's commitment to the environment is a way of life.
For this reason, the country is encouraging visitors to take one of five actions to ensure their 2021 holiday is as responsible as possible: Certification for Sustainable Tourism (CST); carbon offsetting; volunteering; respecting the environment; and quality assurance.
Can you explain more about the Certificate for Sustainable Tourism, how companies qualify for this, and how you monitor it?
The Certification for Sustainable Tourism (CST) awards local companies that follow thorough sustainable practices – a pioneering programme launched by the Costa Rica Tourism Board (ICT) in 1997 backed by the World Tourism Organisation (UNWTO) and by the Global Sustainable Tourism Council (GSTC). Its fundamental purpose is to make sustainability a reality, practical and necessary in the country's tourism industry.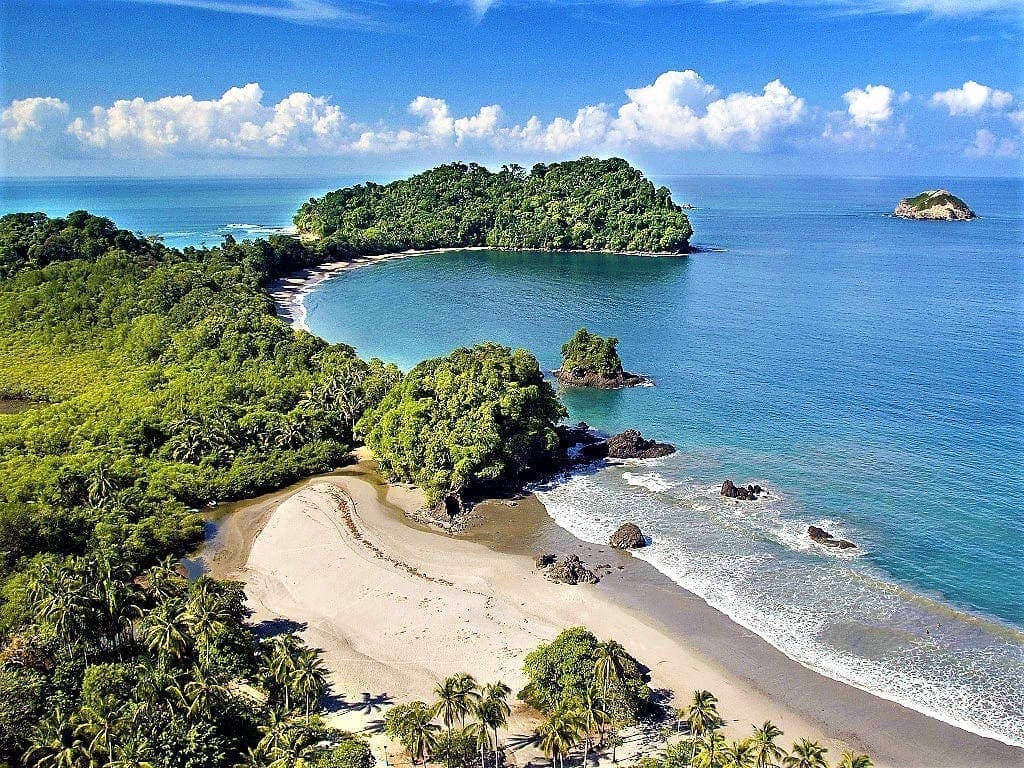 Businesses in the CST programme are categorised according to two categories:
Basic: Requires compliance by the applicant with 100% of the mandatory criteria and indicators stipulated in the CST Standard.
Elite: Requires the applicant to demonstrate the improvement and continuity of the management process at a minimum of 30% and an external impact of 70% according to the criteria and indicators of the CST 2.0 Standard.
Business who want to be part of the CST programme need to send their requests to the ICT, who will then assess and evaluate the business and, if meeting the criteria, award the certificate. This is a free and optional certification. Awarded establishments get regular inspections to make sure they adhere to the criteria.
Today, more than 400 tourism companies across Costa Rica are CST certified – including hotels, restaurants, travel agencies and tourism attractions. Visitors are encouraged to choose companies that have the CST certification when planning their holiday – travel agents or tour operator will be able to assist. The list can be found here.
Climate change is evident and is one of the greatest challenges we face as humanity in the next 30 years
Climate change is evident and is one of the greatest challenges we face as humanity in the next 30 years. It affects everyone – our people, our planet, our democratic stability and our peace.
To combat climate change, Costa Rica launched a National Decarbonisation Plan in February 2018, which is one of the first decarbonisation strategies in the world in the short and long term.
By 2050, Costa Rica will be among the first countries to be carbon free, if not the first. This is an unprecedented plan in international politics.
It might be worth pointing out that Costa Rica has already surpassed 98% of clean energy generation for sixth year in a row.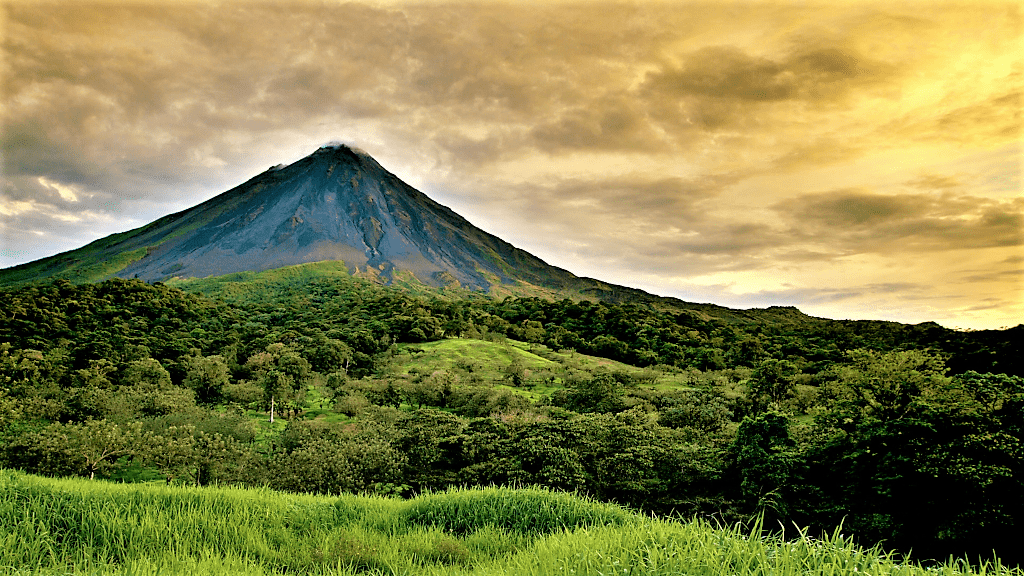 In terms of tourism, the country's strategy includes a 'C-Neutral' certification scheme that certifies tourism businesses that mitigate all the carbon dioxide they emit, with the money raised, used to fund conservation, reforestation and research in protected areas. Our National Decarbonisation Plan allows Costa Rica to grow economically whilst greenhouse gases are reduced.
Could you provide more details of your carbon offsetting programme. In recent years carbon offsetting has been accused of being a 'greenwash', how have you avoided this?
The National Decarbonisation Plan applies to every sector of the country and society – public institutions, local governments, private companies, citizen organisations and universities. The 10 focus areas or plan stages address changes in key areas, in order to reverse greenhouse gas emissions trends and to foster an economy under a vision of green growth.
The plan, for instance, establishes that 100% of the country will have solutions for the collection, separation, reuse and disposal of waste by 2050; and that 100% of the public transport system will be zero emissions by that year. The government also wants 100% of all light vehicles on the road to be zero-emission by 2050, and all new sales. A quarter of the fleet should be electric by 2035. It also aims to reduce emissions from freight transport by 20% by 2050, compared to 2018.
All new buildings should be designed and built for low emissions by 2030, while the energy-intensive industrial sector should decouple its growth from its pollution by 2050.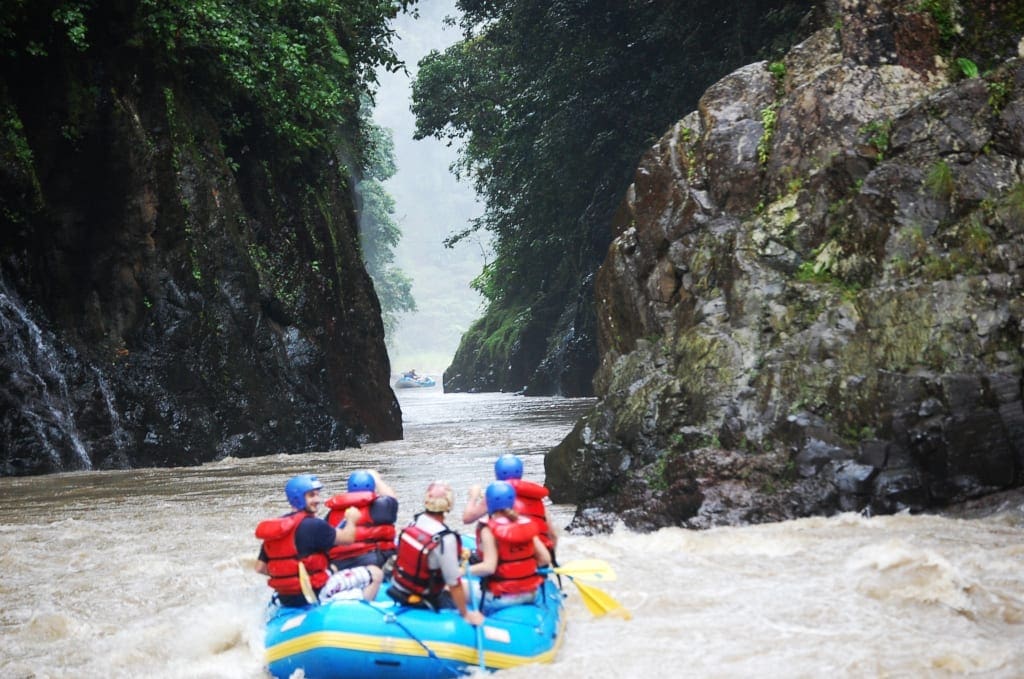 These ambitious measures will not only require the involvement of the Costa Rican Government and the private sector but also the whole society to make it happen.
The National Decarbonisation Plan is not the first approach of Costa Rica to reducing carbon and greenhouse emissions. Home to 4.8 million people, Costa Rica has long punched above its weight on climate change policy and action. In the last four years, Costa Rica has generated over 98.5% of its electricity from renewable sources, using its rivers, volcanoes, wind and solar power to generate power for the whole country – and it's worth highlighting that operating on only renewable energy is much more difficult than simply being 'carbon neutral'.
Costa Rica is one of the few developing countries to have submitted an absolute and unconditional target for cutting emissions by 2030 under the Paris climate agreement. It aims to keep net emissions below 9.37 million tonnes of CO2 equivalent by 2030, which would amount to a 25% reduction from 2012 levels.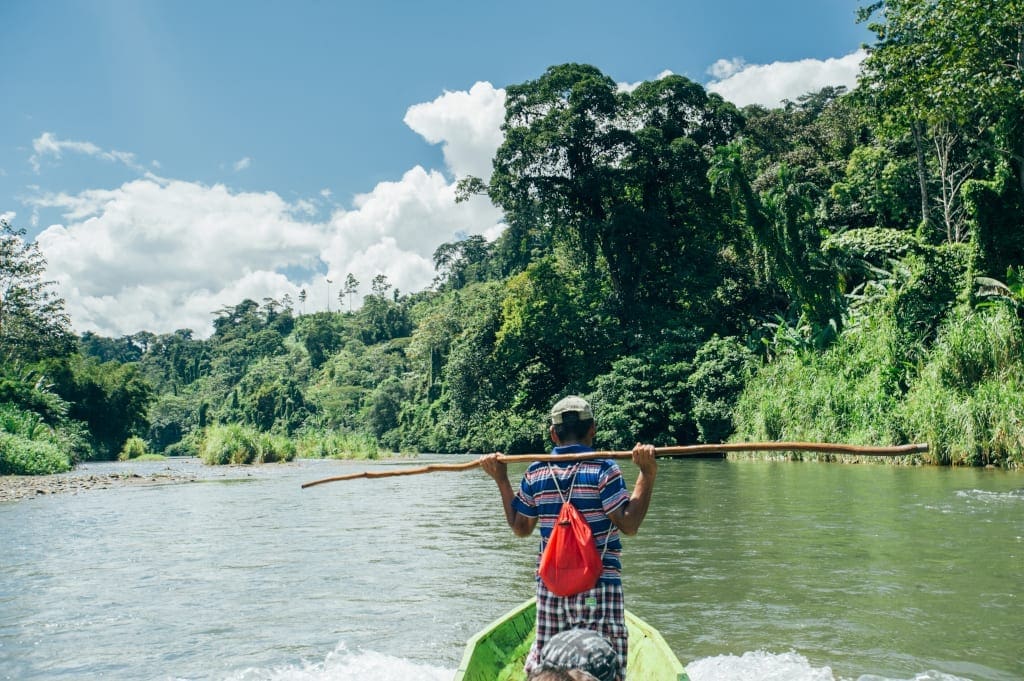 How do you support local communities through tourism initiatives to ensure that travel and tourism is sustainable?
The Social Progress Index (SPI) is a measurement tool to understand the wellbeing, opportunity and basic human needs of the Costa Rican society, while simultaneously promoting social progress. The SPI research evaluated the quality of lives of Costa Rican in areas or towns where there is tourism – and the results were that there is more quality of life in those areas than in zones where tourism services do not exist. Therefore, the Costa Rica Tourism Board is investing in other areas of the country to spread the opportunity and to avoid future overcrowding to protect biodiversity.
Clearly, Covid-19 will be a major influencer upon people deciding where to travel in 2021, what reassurances can you give that Costa Rica will be a Covid-19 safe destination for 2021?
Costa Rica is a safe destination to visit in 2021. It has an exemplary healthcare system (120 new care units were delivered in the five months since the pandemic began), easily accessible from the whole country; compulsory Covid-19 insurance to enter the country; reliable testing data; and clear protection protocols in place.
In Costa Rica, Covid-19 has had a lesser impact than in other countries in the region, mainly due to the authorities' swift response when we had the first Covid-19 case and the fact that we have taken the virus very seriously from the very beginning.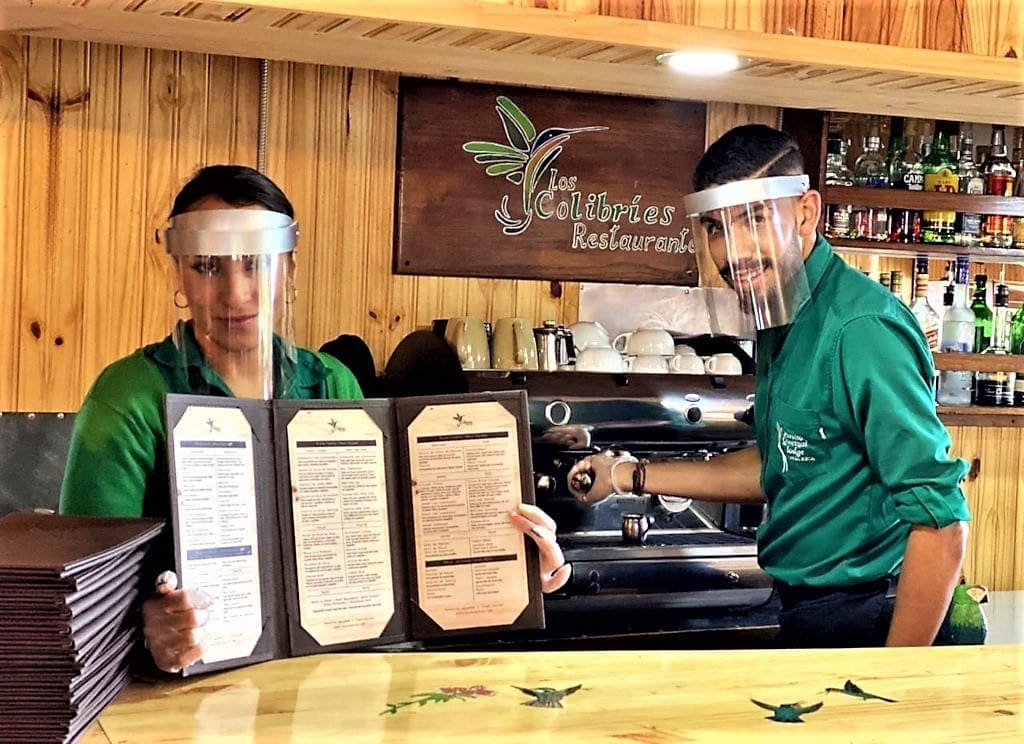 In summer 2020, the Costa Rica Tourism Board and representatives of the local private sector put in place 16 health protocols for the safe reopening of the country's most popular tourism areas that were affected by the Covid-19 global pandemic. These were easy-to-implement protocols that established guidelines on the use of facemasks in public and private transport; the cleaning and disinfection of the equipment in tours and sports such as water sport activities; and how to apply social distancing rules when kayaking or white water rafting, for example.
Costa Rica's sector-wide Covid-19 recovery efforts were recognised by the World Travel & Tourism Council (WTTC). The organisation gave Costa Rica its 'Safe Travels' stamp – the world's first global safety and hygiene stamp – which allows travellers to identify destinations and businesses which have adopted the global standardised health and hygiene protocols.
Our tourism has grown precisely because of protecting the environment, and managing tourism sustainably
Visitors can enter Costa Rica as long as they complete a digital epidemiological form and have travel insurance that covers accommodation in case of quarantine and medical expenses due to Covid-19 illness – this insurance can be also acquired at the airport in Costa Rica.
Costa Rica has incredible diversity with some 6.5% of the world's biodiversity. How do you protect this?
Our commitment to environmental protection has helped a strong eco-tourism economy to emerge in Costa Rica, and its recognition as a global leader in sustainability and conservation from the late 1990s. Many people say that to protect the environment goes against the economy. We believe it is the contrary.
Our tourism has grown precisely because of protecting the environment, and managing tourism sustainably, based on achieving the integration of social, environmental and economic dimensions. Today, sustainable tourism is a central activity of Costa Rica's economy, and fortunately this sector is aware that one of our country's main assets is its natural capital.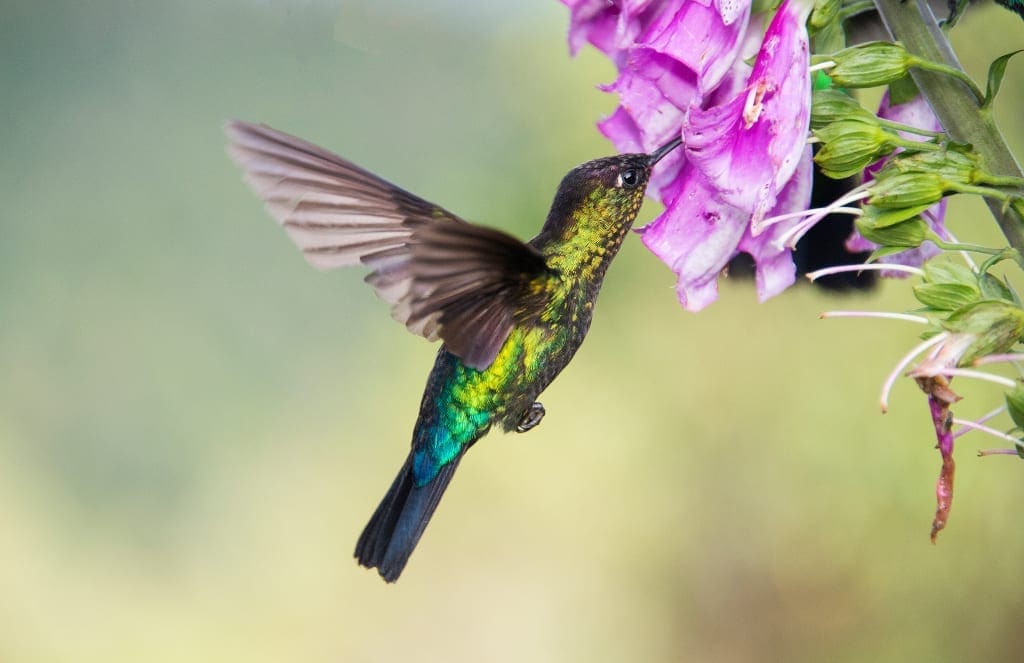 Precisely for our efforts in sustainability, Costa Rica recently received the 2019 Champions of the Earth award, the United Nations' highest environmental honour, for the country's role in the protection of nature and its commitment to ambitious policies to combat climate change.
We are very proud of our stunning beaches, rainforests, and wildlife, across our country, as an asset not only for this generation, but to protect Costa Rica's natural assets for future generations too.
What new places are their left for tourists to discover, such as the recent San Lucas Island National Park?
This year, we welcomed the country's 30th national park: San Lucas Island, located off the Pacific coast of the Gulf of Nicoya. Previously a Wildlife Refuge, San Lucas Island National Park is made up of both land and coastal areas and covers 1.8 square miles. Howler monkeys, spiders, snakes, deer and pheasants are some of the wildlife that can be found on the island.
San Lucas Island National Park is one of the country's "latest" nature attractions, but we keep 'opening' more and more as it is proved that tourism benefits local communities.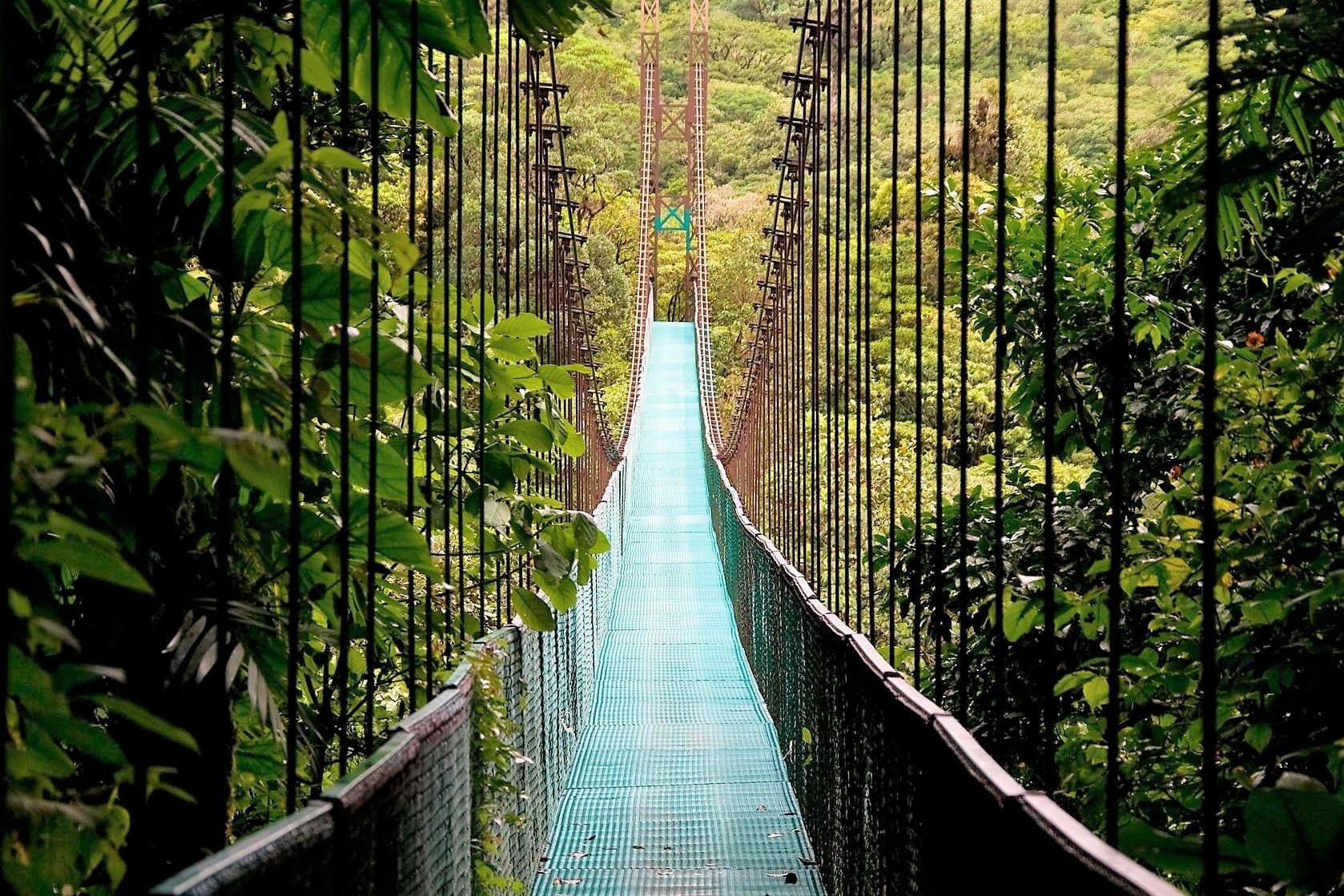 What can people do to support the Costa Rica sustainable tourism drive?
By acknowledging the five principles of the Pura Vide Pledge, visitors can be confident that they are making responsible choices while enjoying the country's volcanoes, beaches and wild landscape, 28% of which remains stringently protected. These five pillars are:
Certification for Sustainable Tourism (CST): The CST awards local companies that follow thorough sustainable practices. Visitors are encouraged to choose companies that have the CST certification when planning their holiday – travel agents or tour operator will be able to assist.
Carbon offsetting: The Costa Rica Tourism Board has partnered with the National Forestry Financing Fund (Fonafifo) to fight against carbon footprint. Travellers can log into an online tool to easily calculate the carbon emissions of their flight and then make a payment that Fonafifo will invest in different environmental projects throughout the country.
Volunteering: Supporting local communities either through rural tourism or voluntary programmes has a very positive impact on local economies and quality of the life of locals. Visitors looking to be more hands on during their visit to Costa Rica can find a wide variety of independent volunteering projects to get involved with.
Respecting the environment: Essentially, the Pura Vida Pledge is asking visitors to make a conscious effort to respect the environment before it is too late. This is the fundamental message that Costa Rica voices – and also the daily teaching practiced by locals.
Quality assurance: In July this year, the World Travel & Tourism Council (WTTC) gave Costa Rica its Safe Travels stamp, which allows travellers to identify destinations and businesses which have adopted the global standardised health and hygiene protocols. At present, 73 Costa Rican businesses have been given the Safe Travels stamp.
---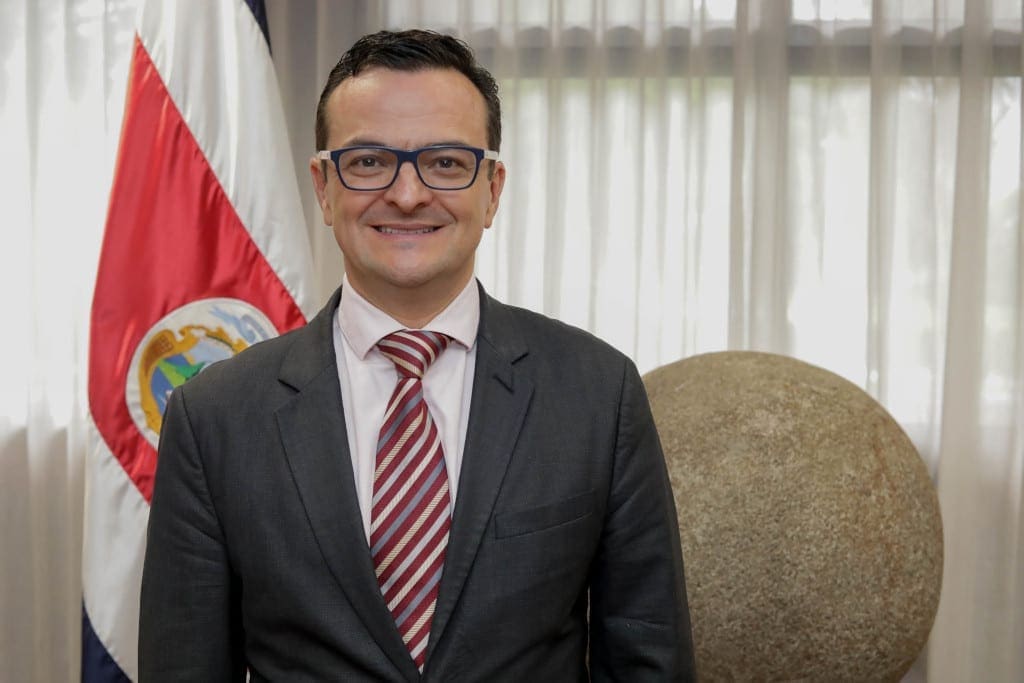 ---
For more information about Costa Rica Sustainable Tourism and how you can explore the country, please visit: www.visitcostarica.com/uk.
Mark Bibby Jackson
Before setting up Travel Begins at 40, Mark was the publisher of AsiaLIFE Cambodia and a freelance travel writer. When he is not packing and unpacking his travelling bag, Mark writes novels, including To Cook A Spider and Peppered Justice. He loves walking, eating, beer, isolation and arthouse movies, as well as talking to strangers on planes, buses and trains.