Nature and Community Art in Riviera Nayarit Mexico
Travel Begins at 40 Editor
Posted on 25th Feb 2021
Renowned for its matchless luxury and protected natural wonders, Riviera Nayarit Mexico stretches along 192 miles of pristine Pacific coastline framed by the majestic Sierra Madre Mountains.
With virgin beaches fringed with lush vegetation, authentic Huichol art and culture and an abundance of authentic seafood restaurants, Riviera Nayarit, located on Mexico's Pacific coast is the ideal winter sun escape.
Nature lovers come here for whale watching, turtle releases and surfing. Bird lovers will also be attracted to the region since it has the second highest number of North American birds in one location.
Cultural Preservation in Riviera Nayarit Mexico
Riviera Nayarit is a multicultural, multi-ethnic, and multilingual region, flavoured with the lifestyle and traditions of the cultures that provide its depth and identity. The state is home to four tribes of indigenous people, the Huicholes, Coras, Tepehuanos and Mexicaneros.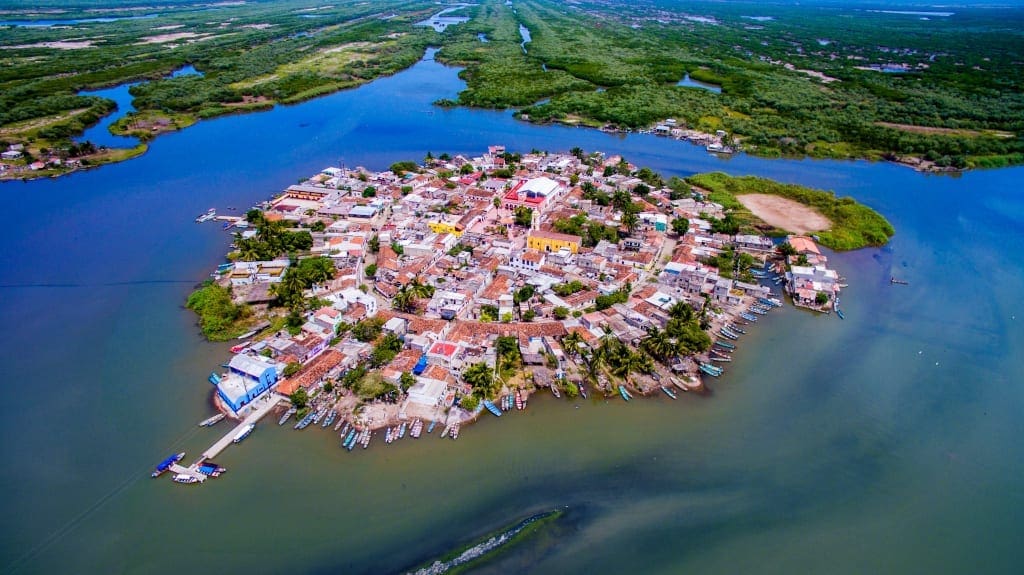 The most popular group for visitors to encounter are the Huicholes, distinguished by their colourful dress, embroidered manta cloth clothing and plumed hats. They are also known for their elaborate bracelets, rings and necklaces made of crystal beads that also shape their vision of the universe.
Marc Murphy, Managing Director Riviera Nayarit Convention and Visitors Bureau (CVB), says, "Huichol culture is an important part of the Riviera Nayarit experience for travellers, and there are several destination-wide initiatives in place that spur cultural preservation and sustainable growth for the native community. One of the main ways the destination does this is through the Huichol Tour, which takes travellers behind the scenes to experience the villages, ceremonial sites, rituals, and traditions of the Huichol first-hand.
"Since the creation of Riviera Nayarit CVB, we have ensured that we take a deep understanding into the Huichol People and develop our economy and destination that is inclusive of the Community, and showcases the cultural richness that it brings to our region.
"The Huichol tend to live within 'rancho' settlements, making only occasional visits into the modern world to sell arts and crafts. We have been working with the Huichol people to learn how best they economically sustain themselves (other than through pastoral work) and have learnt that selling their arts and crafts is their main economic venture".
Huichol Culture
Little is known for certain about the origins of the Huichol culture in the Sierra Madre Mountains of Nayarit and other adjoining states in Mexico.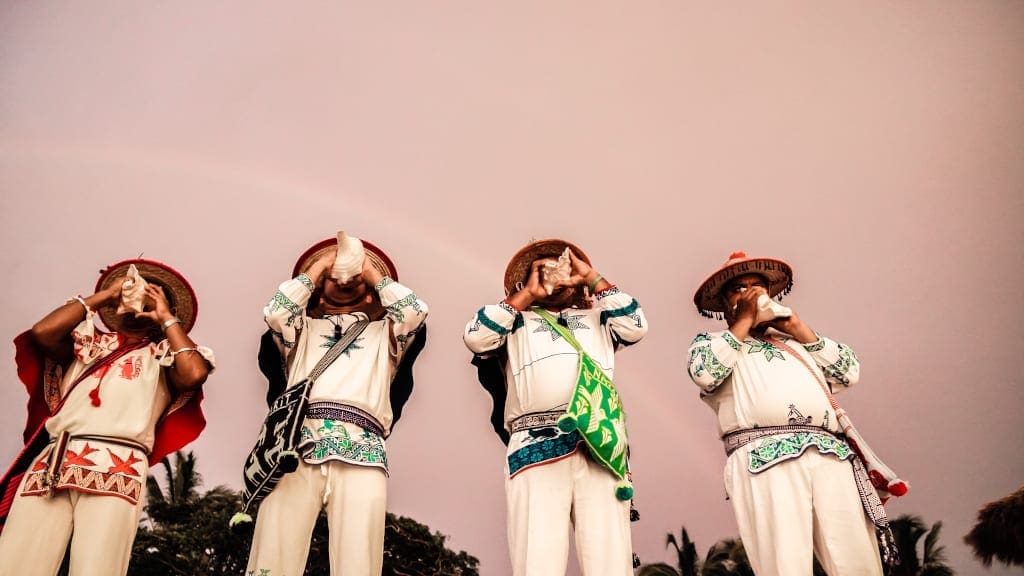 It is likely that the Huichol arrival predated that of the Spanish in the 16th century and, according to Spanish writings of the Colonial period, they were one of the very few native cultures in Mexico to remain unconquered by the Europeans.
What is without question is that today's Huichol – or Wixarika, as they prefer to call themselves in their native language – make a major contribution to Mexico's indigenous art and folk traditions.
This artistic legacy has been recognized by leading museums around the world for its unique, intricate and colorful perspective on human culture and its relationship to nature.
To this day, the Wixarika are insistent on preserving their ancient traditions and lifestyle even as they adapt carefully to the 21st century. This is reflected in a centerpiece of cultural life – an annual pilgrimage to the ancestral sacred ground of Wirikuta to collect the "Hikuri," a hallucinogenic cactus that plays an indispensable role in their spiritual life.
The Huichol present and show their art throughout Riviera Nayarit in various towns including San Blas, San Pancho, Sayulita, Punta Mita La Cruz, Bucerias and Nuevo Vallarta, with proceeds going towards supporting the communities that live in the Sierra Madre Mountains.
Rogelio Benítez, from the Huichol Community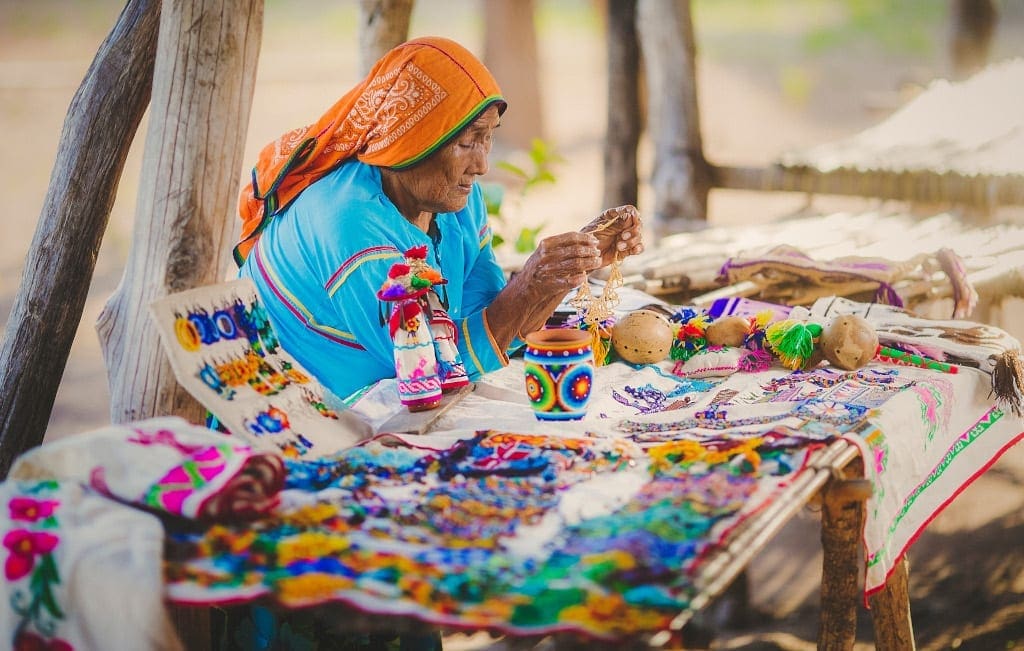 Rogelio Benítez was born and raised in Las Guineas de Guadalupe in Nayarit, an indigenous community-settlement in Mexico. He has a stand where he exhibits his Huichol handicrafts in a central hotel in Tepic, Nayarit, to get income for his family.
"Selling our intricate art is our main source of income," he says. "We rely on tourists buying Huichol art, and this money helps us to support our families and have a much improved way of living.
"Showcasing our Huichol art or crafts across different countries is a good way to spread the word of our community. When buying Huichol art, it is best not to barter with salesmen, and instead respect and understand this millenary culture and the efforts made by the indigenous. From every sale, we make a small margin but it makes a huge difference for the families."
Cultural Experiences at Riviera Nayarit Hotels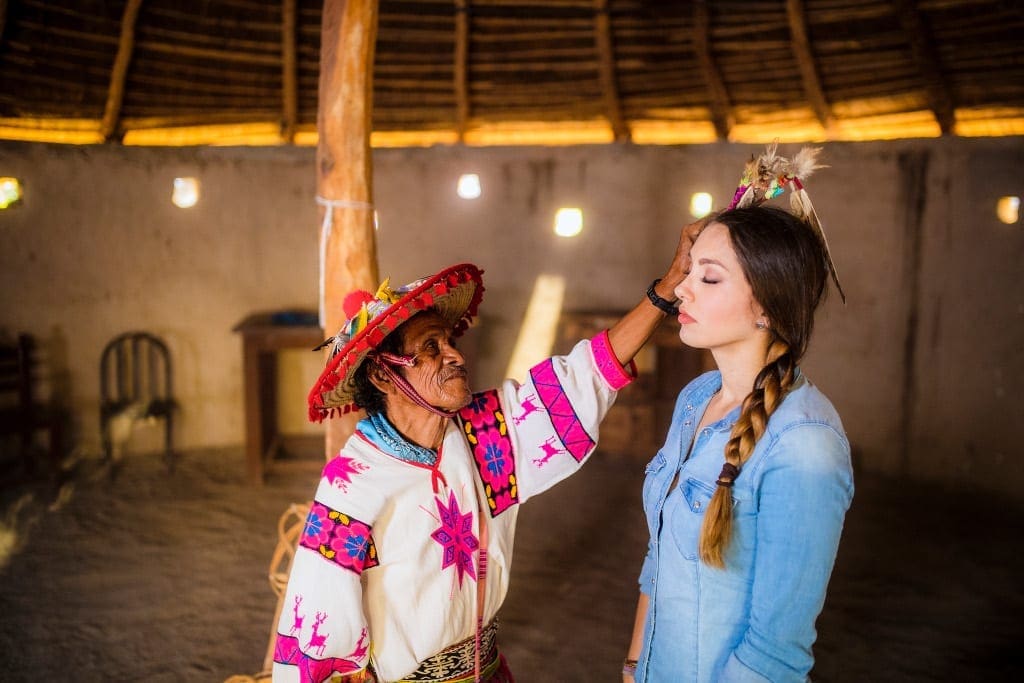 Tourists staying at Riviera Nayarit hotels get to experience some of these rituals and connect with the native community in distinctive ways.
For example, Riviera Nayarit resorts like the Four Seasons Punta Mita and Grand Velas Riviera Nayarit offer a Huichol-inspired wedding ceremony, where the Huichol Marakame or shaman marries the couples' souls and the symbols of corn, copal, eagle and hawk feathers take centre stage.
Similarly, the Grand Velas offers the Healing of the Soul ceremony, a sacred ritual where guests, alongside natives, pray to the Huichol gods for health, harmony, and peace.
The native's language, culture and spirituality play a significant role in the Dreams Villamagna experience with Huichol crafts and rituals being popular activities among guests.
Riviera Nayarit is also home to the Huichol Centre for Cultural Survival, an organisation that generates working strategies and programmes to address the economic, educational and health issues facing the Huichol community as they work to maintain their cultural identity and homeland.
La Tovara National Park, Riviera Nayarit Mexico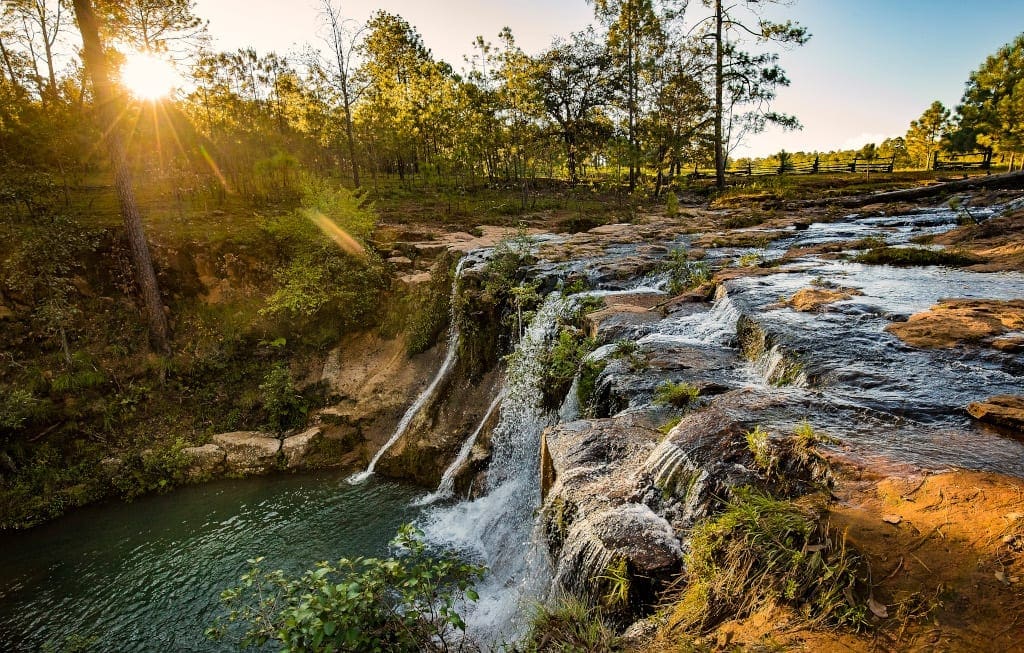 Riviera Nayarit is also full of stunning natural scenery. From its vast coastlines to its extraordinary mountains and lush forests but La Tovara National Park still manages to stand out as one of the most spectacular places to visit in the region.
Three of the top recommendations from the locals include:
Exploring Kiekari Crocodile Preserve
Crocodiles have made a happy home in the La Tovara waters. More than a hundred of these reptiles find La Tovara an ideal habitat, due to the comfortable water temperatures and ample availability of food.
The Kiekari Crocodile Preserve provides a sustainable environment for the crocs to enjoy and welcomes visitors from all over the world to learn about these ancient creatures. The preserve is also home to a crocodile nursery, whereby guests can get up close to young reptiles and discover how they get released into the wild, as part of a repopulation programme. It is also a refuge for rescued animals.
Taking a dip in natural springs of crystal-clear waters
La Tovara's unique location means that natural, fresh spring water comes flowing down from the mountains and into the ocean's saltwater in a dramatic estuary.
It is here where travellers can discover Camalota Lagoon's crystal-clear waters – a perfect habitat for thousands of fish, bird, and reptile species. According to the legend, those who take a dip in the lagoon will be protected by magical nets to stop the crocodiles nipping at your toes.
Birdwatching with a local guide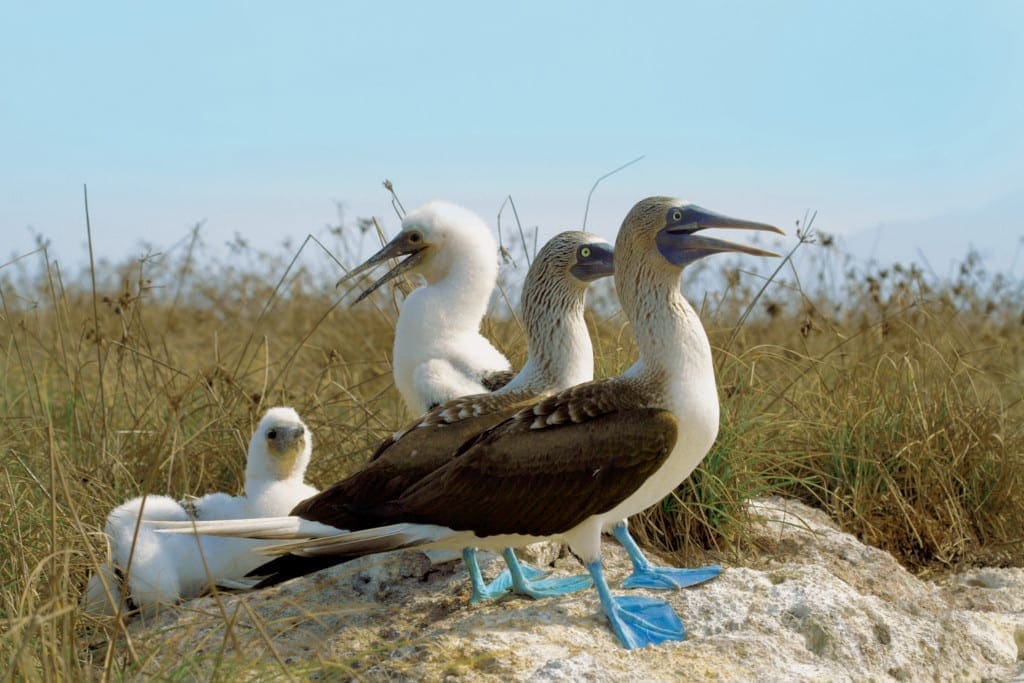 Riviera Nayarit is well known for bird watching and La Tovara National Park is world famous for the variety of wildlife that you can find there.
It is recommended that travellers enjoy this experience for an expert local guide, so not to miss out on any of the 700 extraordinary species of fauna and flora, such as the purple gallinules, American coots, snail kites, chachalacas and crested caracaras.
---
More information on Riviera Nayarit Mexico
For more information, visit: https://www.rivieranayarit.com.mx
Travel Begins at 40 Editor
Travel articles, news, special offers, festivals and events from the Travel Begins at 40 Editorial team and our global network of travel industry contributors.