Pembrokeshire: More Sustainable Approach to Tourism
Travel Begins at 40 Editor
Posted on 28th Feb 2021
Jane Rees-Baynes, Chair of Visit Pembrokeshire explains how the Welsh tourism organisation has been developing a more sustainable approach to tourism.
Pembrokeshire, on the south west corner of Wales, has always been synonymous with beaches, castles and the world-famous coast path – appealing to families, young adults and retired visitors. Tenby and St Davids are probably two of the most recognisable places in the county, with Tenby Harbour and its coloured houses being one of the most photographed images in Wales.
There is plenty more to see in the county outside these two well-known beauty spots – indeed Pembrokeshire can offer something for everyone, and therein lies its growing appeal.
Growing Tourism Sector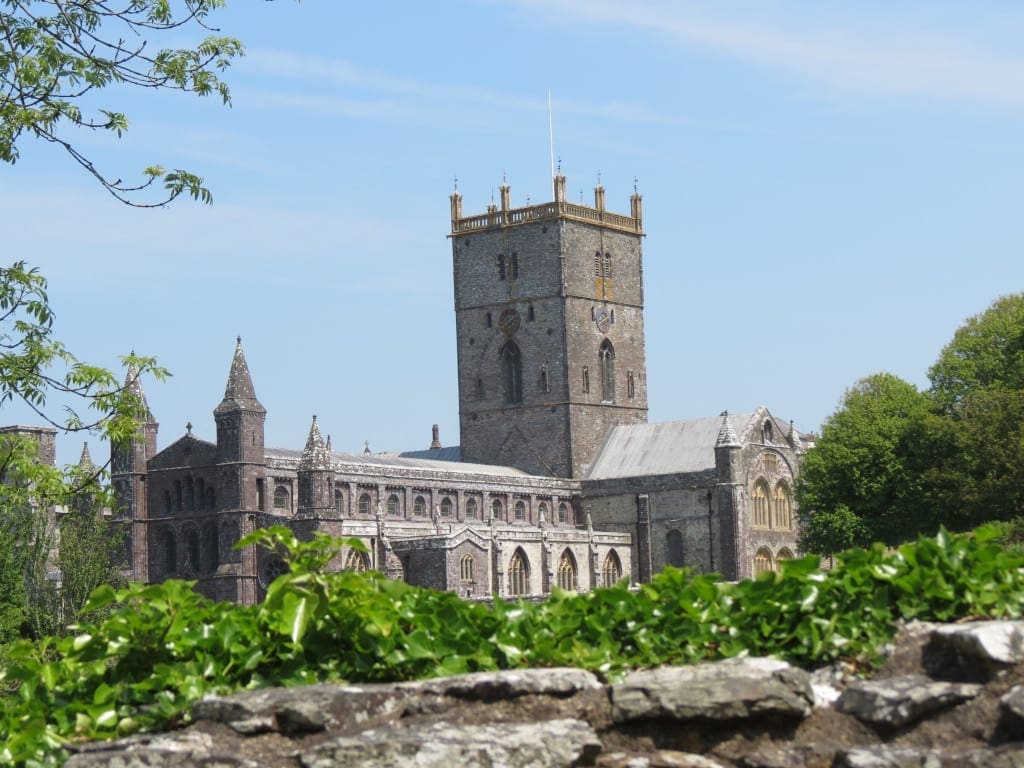 There are a wide, and growing, range of options for overnight visitors ranging from camping and caravanning to glamping, lodges, self-catering, B&Bs and top class hotels. The county boasts several award-winning accommodation suppliers – and there is an increased focus on delivering a quality product for guests.
Over recent years the county has broadened its appeal to athletes and thrill seekers – with events such as Ironman Wales the Long Course Weekend, Red Bull Cliff Diving and numerous triathlons. It is also the birthplace of coasteering – the sport of traversing cliffs and jumping into the sea.
Local suppliers to this continually growing tourism sector are producing award winning, artisan products that appeal not only to visitors but also to businesses in the sector – leading to an increased visibility of local produce on menus and in shops.
Against this background of continually diversifying offerings, an increase in visitor numbers and an ever-evolving market the county is now looking towards a more sustainable approach to tourism.
More Sustainable Approach to Tourism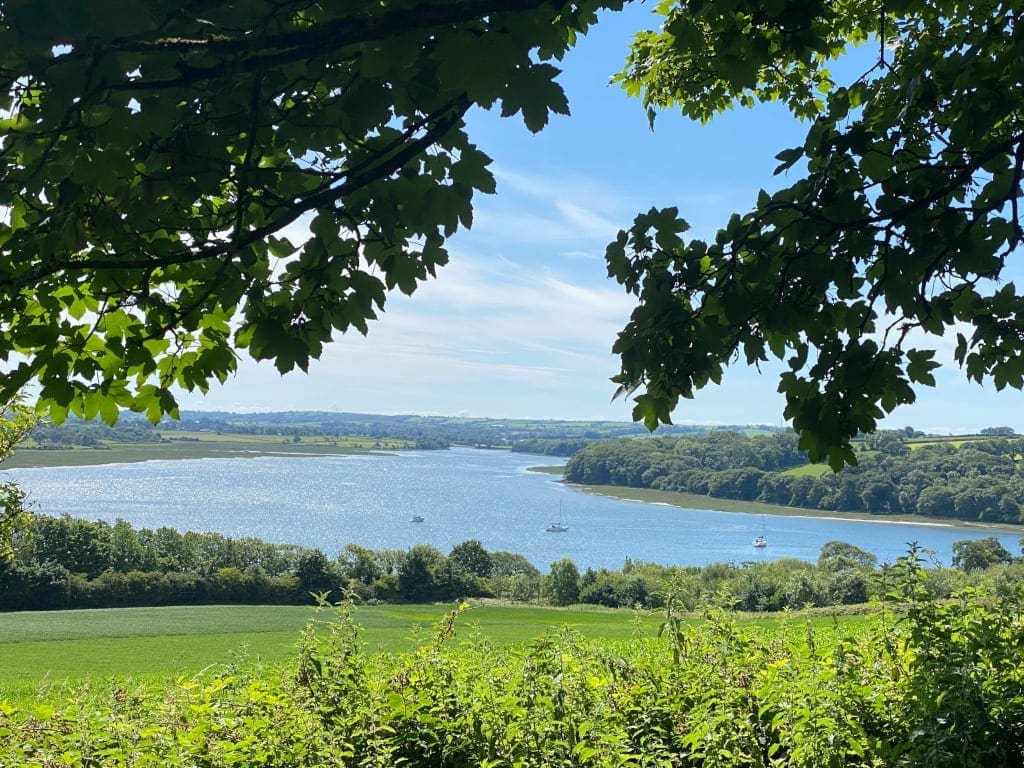 In February last year Pembrokeshire published its five-year Destination Management Plan (DMP) – setting out its aims, objectives and priorities up to 2025 and beyond. Despite the backdrop of the global pandemic November 2020 saw the launch of Visit Pembrokeshire – the first Destination Management Organisation of its type in Wales.
After two years of intensive work between the private and public sector partners (Pembrokeshire Tourism, Pembrokeshire County Council, PLANED and Pembrokeshire Coast National Parks), Visit Pembrokeshire became a reality. This private sector, trade led organisation took over responsibility for destination marketing from Pembrokeshire County Council, as well as retaining its trade membership function – it also holds responsibility for co-ordinating the delivery of the DMP.
Visit Pembrokeshire : Sustainable Tourism
One of the key strategic priorities of the DMP is sustainable tourism – not a new concept to many businesses in the county, but it has not previously been prioritised in the way it is now.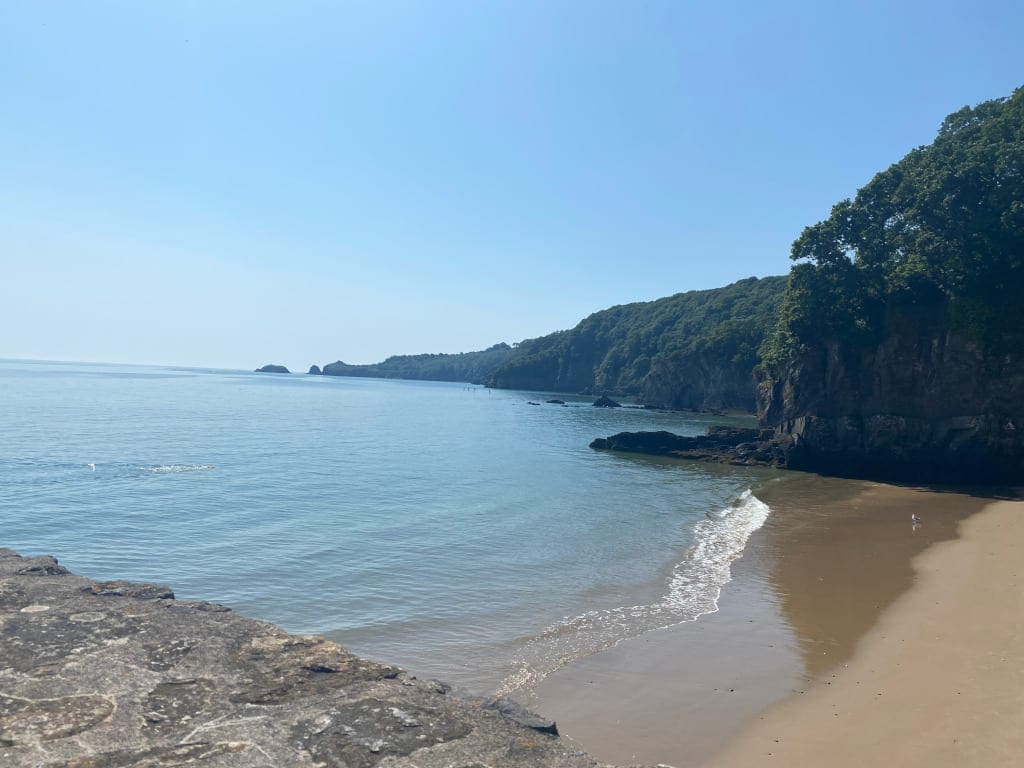 Working with key partners, businesses and community organisations there will be an increased focus on developing and supporting:
sustainable transport options – including the increase of EV charging points across the county, e-bikes, buses powered on green fuels etc;
businesses who offer a sustainable product/service – from Green Key and Green Tourism accredited accommodation to sustainable products and events; and
community based approach – with locals being engaged with the tourism offering and supplying a "Pembrokeshire welcome".
Sustainable Businesses in Pembrokeshire
There is a growing number of businesses who are already focusing on sustainability as a fundamental part of their offering.
These include Preseli Venture with its sustainable adventure tourism offering, developed over the last 30 years, and Dr Beynon's Bug Farm which focuses on insects as a sustainable food source (including serving bug burgers in their restaurant and producing cricket cookies for sale nationally).
Green key accredited Bethsaida B&B and Castell Henllys Iron Age Village, Green Tourism award winners Grove of Narberth, Clynfyw Farm Cottages and Lydtsep beach holiday park are just some of the businesses recognised for their approach to sustainable tourism. Bluestone Brewing and the Pembrokeshire Beach food company are two examples of local suppliers who have received recognition for their sustainable practises.
Pembrokeshire Combatting Over-tourism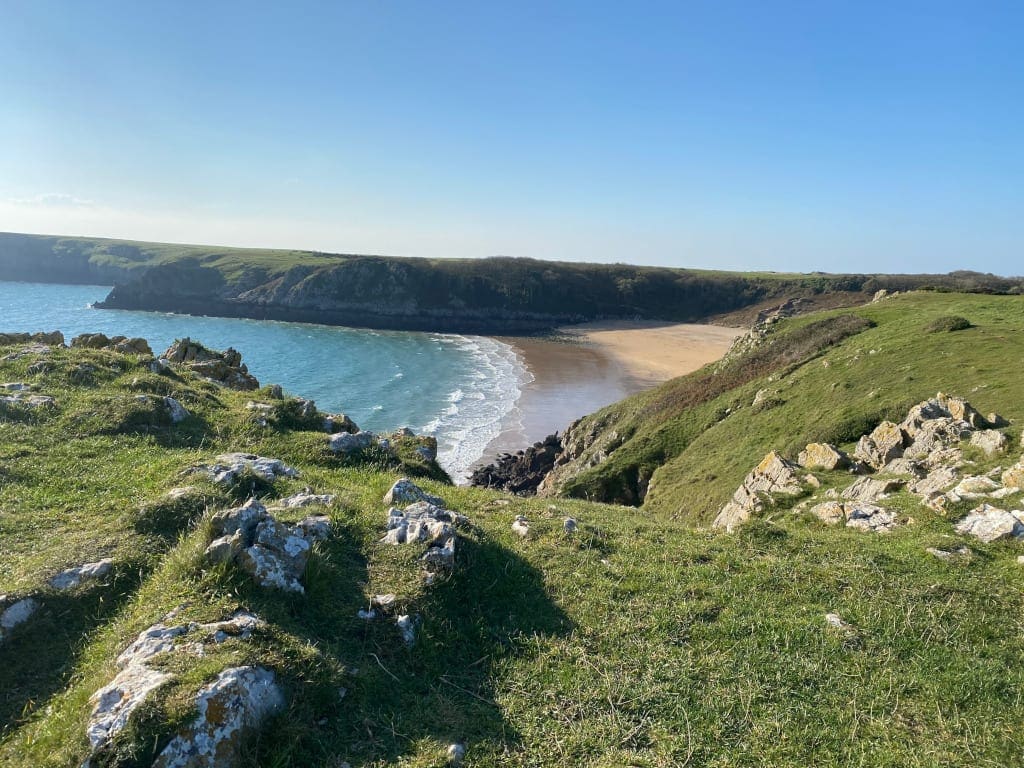 Month on month the number of businesses moving to a more sustainable way of working is increasing and Visit Pembrokeshire hope to continue to drive this through the implementation of the Destination Management Plan.
There is also a focus on ensuring the impact of increased visitor numbers, due to a resurgence in staycations, has as little impact as possible on the coast and countryside of Pembrokeshire. It is here that Pembrokeshire Coast National Park, the county council, and the National Trust are working with local businesses and communities to ensure the ecological impact is minimised.
Initiatives include asking local accommodation businesses to highlight some of the less popular parts of our county – the hidden spots which do not attract crowds but are just as attractive and interesting. 2020 saw the introduction of Tourism Ambassadors at high footfall locations to help provide information on less crowded areas – something which may continue.
The future for tourism in Pembrokeshire is bright, and with an increased focus on sustainability – it will also be green.
---
To find out more about what this beautiful county has to offer visit: www.visitpembrokeshire.com
Travel Begins at 40 Editor
Travel articles, news, special offers, festivals and events from the Travel Begins at 40 Editorial team and our global network of travel industry contributors.