Sustainable Tourism in Costa Rica in Practice
Jon Hiltz
Posted on 23rd Feb 2021
Jonathan Hiltz argues that the commitment to sustainable tourism in Costa Rica makes the Central American country a must-see destination for those of us with itchy feet who don't want to leave a heavy environmental footprint during our travels.
In the age of this dreadful pandemic that the entire world has been fixated on for the last year, the idea of any worthwhile travel might be a daunting one. Leaving the house let alone the country can feel like the workings of fantasy rather than reality.
Make no mistake however, humans are both resilient and curious, which makes the future of travel a bright one.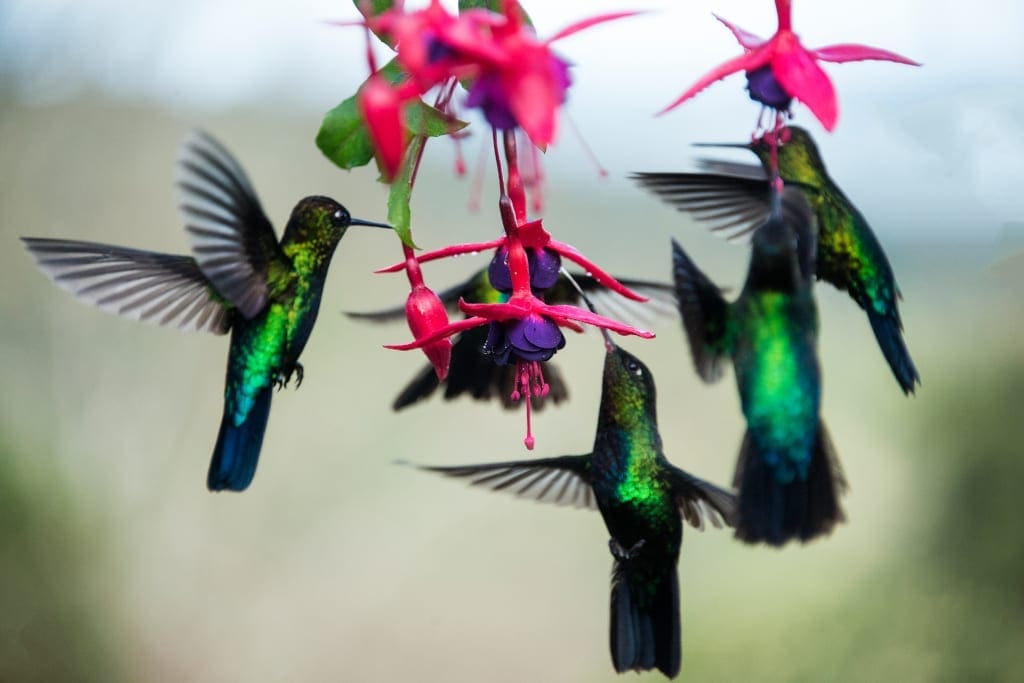 One problem that will no doubt persist even after Covid-19 becomes one for the history books, is the ongoing environmental sustainability issues we as a species face every day. Greenhouse gas emissions, overdeveloped countries, excessive water usage, and many other truths that exist on our planet continue to be a subject of great concern, which is why sustainable tourism is more important than ever.
Sustainable Tourism in Costa Rica
Sustainable tourism is basically a very conscious way of having visitors come to a specific country or location, while allowing for a low impact on the environment and local culture. It provides jobs and income for the community, but protects and maintains the authentic qualities of the area.
---
Read more about Jonathan's adventures in Costa Rica in Tamarindo Costa Rica: Sandy Toes and Salty Kisses.
---
There are various countries that are starting to practice, or have been implementing many sustainable tourism examples, with one outstanding location being Costa Rica. The Central American nation has devoted approximately 26% of its land to national parks, wildlife preserves, and protected land. This allows the abundant biodiversity of various indigenous plants and animals to thrive without fear of extinction.
Certification for Sustainable Tourism
Costa Rica is so dedicated to its environment in fact, that it is the birthplace of the Certification for Sustainable Tourism (CST). The CST was developed by the Costa Rican Tourism Board and the Costa Rica National Accreditation Commission in order to have checks and balances for the tourism industry. It's a strong motivator to ensure businesses use best practices in sustainable tourism. It's also a model intended for replication in other countries around the world.
Eco-tourism in Costa Rica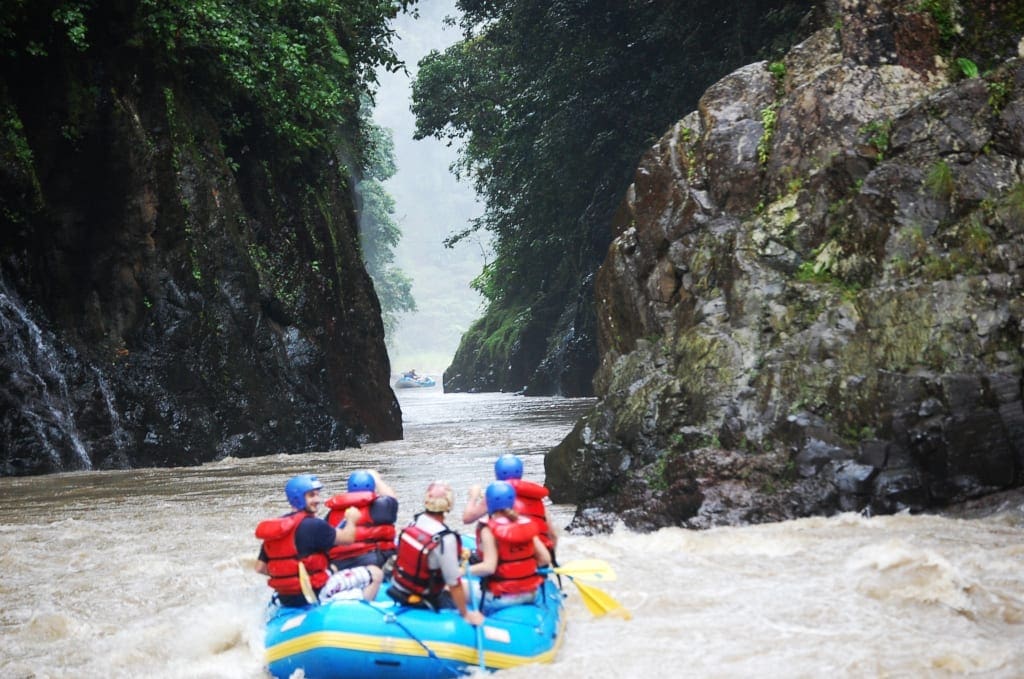 There are many eco-tourism opportunities around the Central American location as well. These include various activities such as hiking, zip-lining, horseback riding, sailing and various others. It helps tremendously that Costa Rica has a large abundance of outdoor destinations including gorgeous waterfalls, rainforests, beaches, volcanos, you name it.
Reducing Carbon Footprint
Even the large hotel chains make a conscious effort to lower their carbon footprint in this paradise. One notable chain in particular is the RIU. They have two excellent hotels in Guanacaste which are right next to each other, the RIU Guanacaste and the RIU Palace.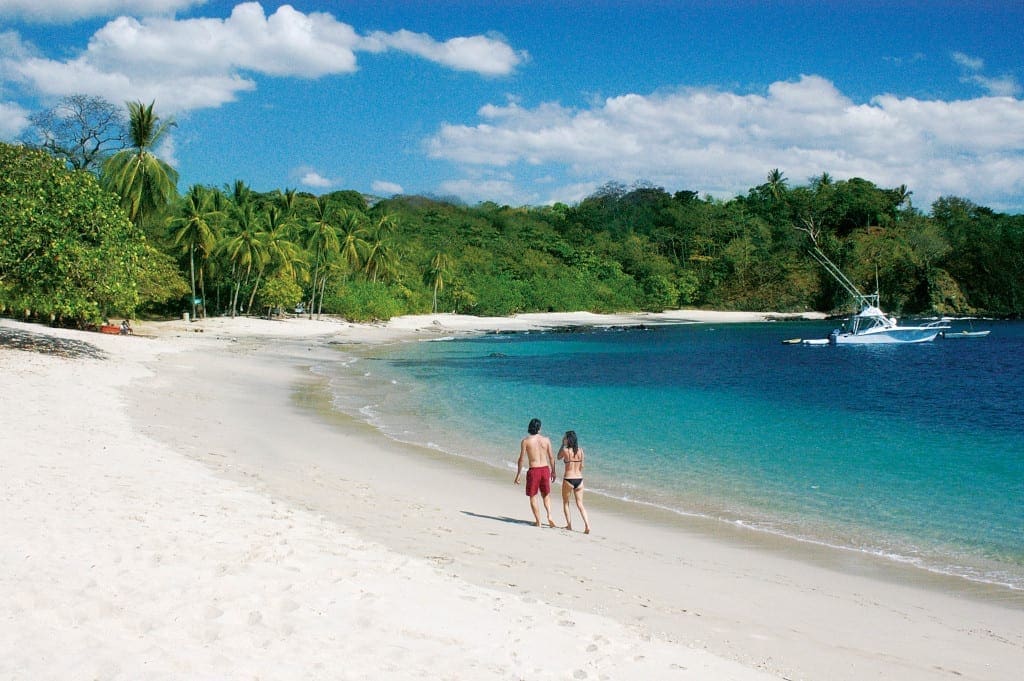 The hotel company keeps a 200-hectare protected wildlife refuge next to the property. The area is a biological corridor for migratory species and also has many types of plants living there. RIU also implements various water-management systems including the replacement of showers instead of bathtubs for lower water-usage, and irrigation when there is less sun to avoid evaporation. Further, they have separated waste bins around the resorts that allow for people to throw out plastic, aluminium, food waste, and regular rubbish to implement recycling services. For electricity, the RIU has room activation where guests place their key card into a slot to make the lights and other amenities work in their hotel rooms. When the card is removed the power to the room shuts off.
Examples like these can be a positive boost for people who desperately want to travel but are also concerned with what that means for the Earth, all its living species, and even humanity itself. As the world slowly returns to normal and people look to leave their homes due to itchy travel feet, Costa Rica would be a great place to go.
---
For more information about sustainable tourism in Costa Rica, read our interview with the country's tourism minister Gustavo Segura Sancho.
Jon Hiltz
Jon Hiltz has been a journalist for over ten years and an avid traveller for far longer. Jon recently became a published author with his first book 'The Wild West: Canada's Legalization of Marijuana', which is available on Amazon.