Sustainability in Fundy National Park of Canada
Mark Bibby Jackson
Posted on 23rd Mar 2021
Continuing our series of Atlantic Canada Voices, Travel Begins at 40's Mark Bibby Jackson chats with Daniel Sinclair, Interpretation Supervisor at Fundy National Park, New Brunswick, Canada, about the sustainability efforts which are at the centre of their tourism drive.
What does sustainable tourism mean to you?
Sustainable tourism is how we maintain the balance between the visitor, the Park and the surrounding communities. This can best be described through Parks Canada's role to protect, present and preserve areas of cultural and natural significance. These elements are strongly tied to everything we do, whether it is Resource Conservation, Visitor Experience, External Relations or Asset Management. By practicing sustainable tourism, future generations will be able to enjoy and experience these special places.
What is unique about Fundy National Park?
Parks Canada places represent the very best that Canada has to offer and tell stories of who we are, including the history, cultures, and contributions of Indigenous Peoples. Located in New Brunswick on Canada's Atlantic Coast, Fundy National Park encompasses 20 kilometres of dramatic shoreline along the Bay of Fundy, famous for having the world's highest tides. Twice a day, up to 12 metres of water rush in and out – roughly equivalent to the height of a three story building. For visitors, this means exceptional sightseeing and unforgettable kayaking, not to mention a unique chance to explore the sea floor at low tide.
More than 100 kilometres of hiking and biking trails ribbon through 206 square kilometres of Acadian forest, leading to thundering waterfalls, freshwater lakes, and scenic river valleys. There is great camping in Fundy National Park. From tent camping to fully equipped RV campsites and roofed accommodation such as our oTENTik, yurts and rustic cabins, families are sure to connect with nature at their own convenience levels.
How did you end up working for Fundy National Park?
I have been exploring the wilds of Fundy since childhood, but officially began in Fundy National Park as a student interpreter. Since then I have held a few different positions within Parks Canada, but eventually made it back to interpretation at Fundy National Park.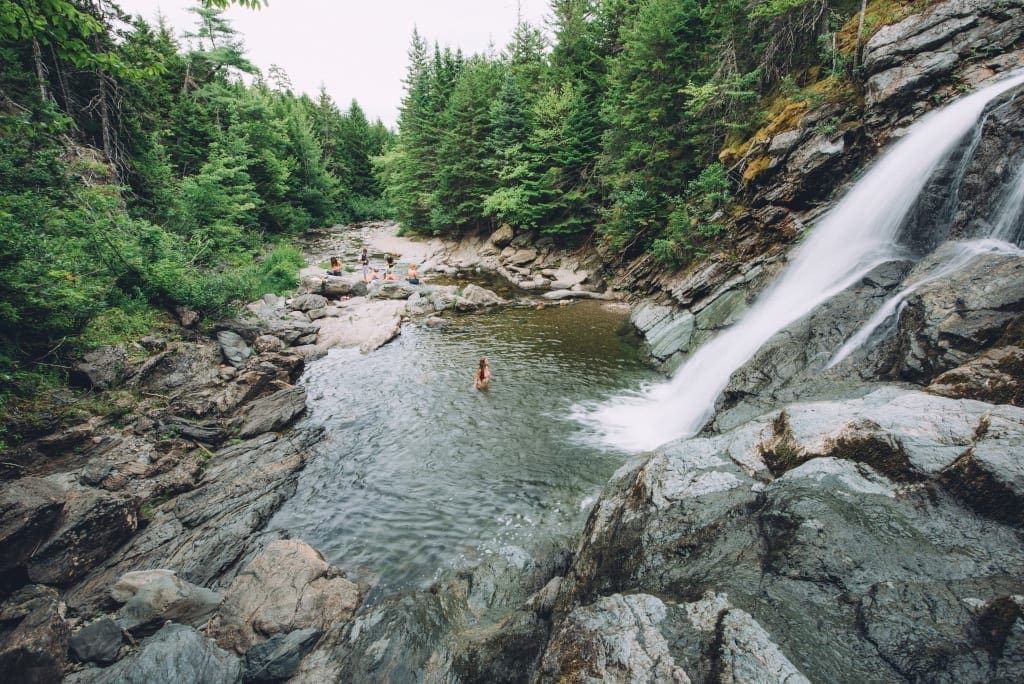 What projects are you involved in?
An interpreter's role in Fundy National Park's restoration and conservation projects is to share the work being done in the field with students and visitors. Whether it is describing the role of pollinators in our newly planted pollinator garden or sharing the latest update from the salmon project, we are often found incorporating these messages into our programming.
How would you describe your normal working day?
A typical work day is filled with programme development, delivery and evaluation. While the majority of our programme development is done before the peak summer season begins, we are always exploring new and exciting ways to engage our audiences. Whether it's deep in the Acadian forest or on the beach at low tide, we use Fundy National Park's amazing landscape to help us delivery amazing experiences. There is a never a dull day in Fundy National Park, whether we are out with a group, accompanying our resource conservation team or developing our programmes.
Which trails do you recommend for tourists to get a full sense of Fundy National Park?
Hiking is one of the most popular activities in Fundy National Park with over 100 km of trails. Whether you want to explore the park on foot or on bike, our extensive network of trails displays the best of what Fundy has to offer – plunging waterfalls, picturesque views of the Bay of Fundy, secluded beaches and awe-inspiring coastal cliffs. Here are some of our favourites:
---
Best Trails Around Fundy National Park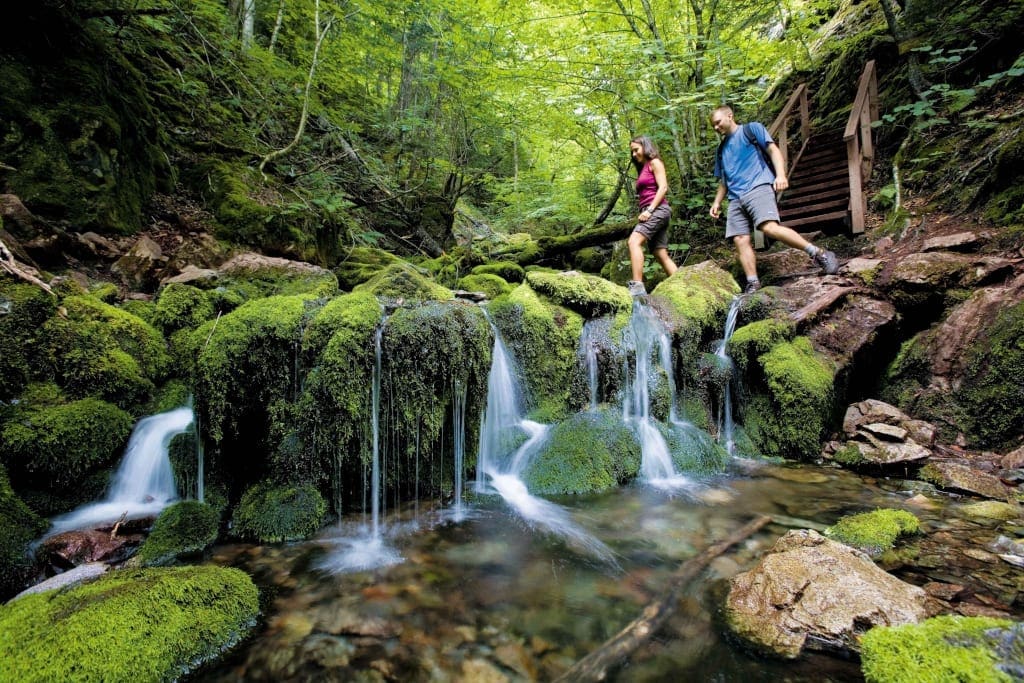 Coppermine Trail, Level: Moderate. Hiking: 5.2 km loop – 1.5 to 2 hours
The trail takes you on the road that led to the old copper mine (operated from 1891-1910). Along the way, enjoy the cool shade of the Acadian forest (fir, spruce, birch and maple) and the many small streams that cascade into the Bay of Fundy. Along the forest floor, emerald moss provides a rich settling for scattered fragments of pure white quartz. Beyond the mine, you will travel along the coast back to Point Wolfe. From viewpoints and rest areas along the way, take in the rugged beauty of our cliffs and beaches, the rise and fall of the world's highest tides, and the coming and going of Alma's lobster fleet.
Peregrine Trail, Level: Moderate. Hiking / Biking: combined with Orion and Whitetail trails to create a 3km loop.
One of the newest trails to the Fundy National Park trail network. It is located in the Chignecto Recreation Area and can be accessed from either the Orion or Whitetail trails. This 1km stacked loop network allows hikers and bikers to enjoy the trail without back tracking creating a 3km experience. The trail takes you through a variety of forest types from dense stands of fir and spruce surrounded by large birch and filled with fragrant ferns.
Shiphaven Level: Easy. Hiking: 1 km, return trip, 30 minutes
The Shiphaven trail offers magnificent views of the Point Wolfe River and its estuary, and insights into the cultural and natural history of the Point Wolfe area through a series of interpretive panels. This trail has many boardwalks and stairs for a leisurely stroll.
Goose River Trail, Level: Difficult. Hiking: 11.3 km one way – 2.5 to 3 hours
The original cart patch connecting the logging villages of Goose River and Point Wolfe remains intact and largely unchanged as the Goose River Trail. The 11.3 km trail leads you from the Point Wolfe parking lot, up into the Fundy highlands and back down to sea level at Goose River, through some of the oldest forest in the Park. The trail is also a connector trail from Fundy National Park to the Fundy Footpath, a 41 km coastal wilderness trek from that stretches west of Fundy National Park to the Big Salmon River, near St. Martins, New Brunswick. The Fundy Footpath traverses the longest undeveloped stretch of coastline on the eastern seaboard, and is maintained by a dedicated group of volunteers through the Fundy Hiking Trail Association.
---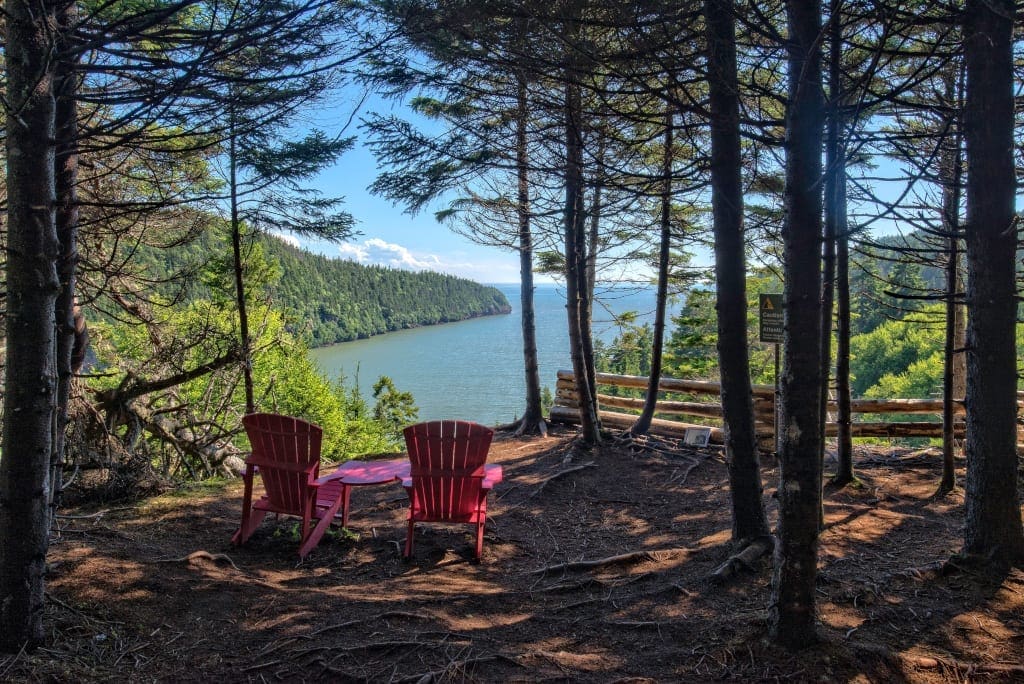 What role does tourism play in helping your work in protecting Fundy National Park?
When people visit Fundy National Park, they get to immerse themselves in nature and connect with the region's natural and cultural heritage – these are unforgettable experiences, made all the more memorable by the learning opportunities Parks Canada offers through interpretative walks, exhibits and activities. The park provides visitors with the perfect setting for tuning into nature, learning about it, appreciating it, respecting it and pledging to protect it.
How does travel and tourism benefit the local community?
Fundy National Park, along with its neighbouring village, Alma, and many nearby tourism attractions such as Hopewell Rocks Provincial Park, the Fundy Trail Parkway and more, contribute in making the region one of Atlantic Canada's best place to visit. Every year, the region welcomes visitors from all around the world which generates a good economy for surrounding communities and local businesses.
How has Covid affected this?
Considering these unusual times, 2020 fared out well for Fundy National Park. Once we re-opened in June, campground use was steady and day-use areas as well as trails were quite busy. These continued to grow as the season progressed. As the province moved into different phases of their COVID-19 Recovery Plan, we continued to adapt to public health guidelines to ensure a safe and enjoyable experience for visitors.
We were pleasantly surprised with the number of visitors that we greeted as the season progressed. When the Atlantic bubble was formed, we welcomed a lot of visitors from our own province, Nova Scotia and Prince Edward Island. It provided an opportunity for many, some for the first time, to connect with nature and explore areas close to home.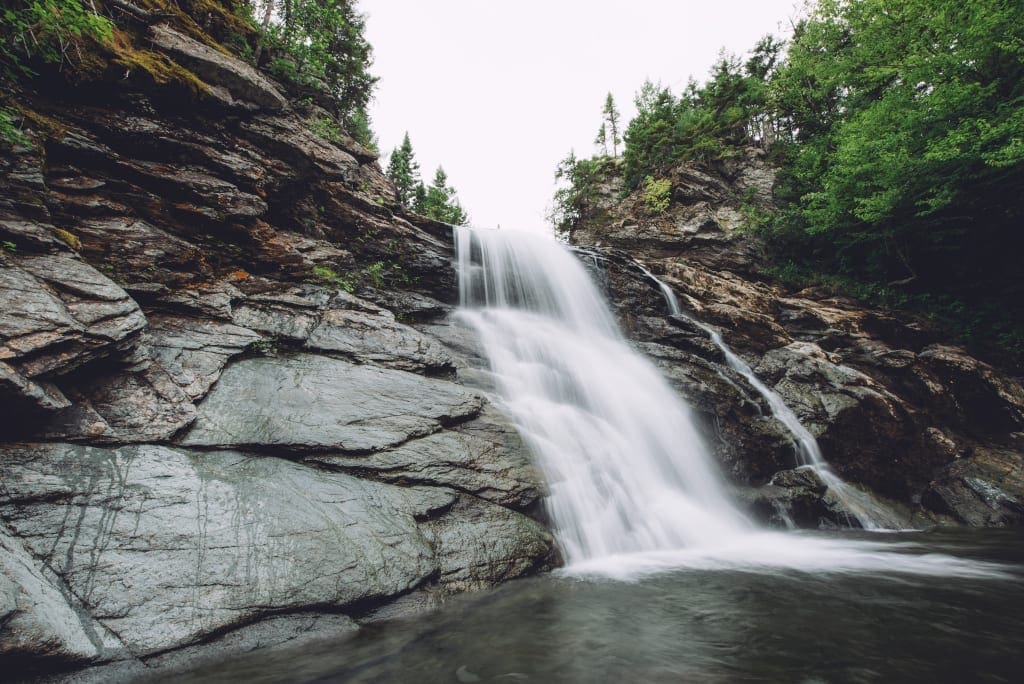 In these times of Covid, what precautions are you taking to help protect visitors?
The health and safety of visitors, employees and all Canadians is of the utmost importance and Parks Canada is following the advice and guidance of public health experts in making every effort to limit the spread of COVID-19.
Visitors at Fundy National Park will notice signage in campgrounds, campground facilities and trails reminding them of physical distancing recommendations and other recommended health and safety protocols, including waiting outside facilities and on the side of trails. Hand hygiene stations are available at some locations, however, visitors should be prepared to be self-sufficient when they visit and pack extra hygiene supplies such as hand sanitizer and wipes.
You should plan ahead by visiting Fundy National Park's website and see what activities/services are available and be prepared to follow health and safety measures at all times. Visitors should also note that they are ultimately responsible for their own health and safety.
---
Continue reading our series of Atlantic Canada Voices at Macphail Woods, Prince Edward Island.
---
What plans do you have for the future?
Parks Canada continues to monitor the COVID-19 situation closely and will make decisions regionally regarding next summer's season based on the advice from public health experts. We are optimistic that our numbers will continue to recover during the coming seasons. We take pride in the work we do to provide a beautiful place for families to get outside and be active while respecting health guidelines.
With families looking for safe outdoor activities and adventures closer to home, the upcoming seasons have the potential to be quite busy for our Park.
---
For more about Atlantic Canada
Visit: www.atlanticcanadaholiday.co.uk.
Mark Bibby Jackson
Before setting up Travel Begins at 40, Mark was the publisher of AsiaLIFE Cambodia and a freelance travel writer. When he is not packing and unpacking his travelling bag, Mark writes novels, including To Cook A Spider and Peppered Justice. He loves walking, eating, beer, isolation and arthouse movies, as well as talking to strangers on planes, buses and trains.