Where to See Spring Flowers in the US
Travel Begins at 40 Editor
Posted on 2nd Mar 2021
The end of winter marks an excellent opportunity to see blooming flowers in America, Travel Begins at 40 guides you throught the best locations to see spring flowers in the US.
The frigid winter weather is turning into spring which means flowers are soon to bloom. Across the United States, there are plenty of locations that are worth a visit, and a few Instagram pics, thanks to the fantastic shapes, colours and sizes of their flowers. Just remember to never pick any of the flowers during your visit. Appreciate their amazing beauty, but leave them for others to enjoy.
Here is our selection of 10 places to see spring flowers in the US.
Holland, Michigan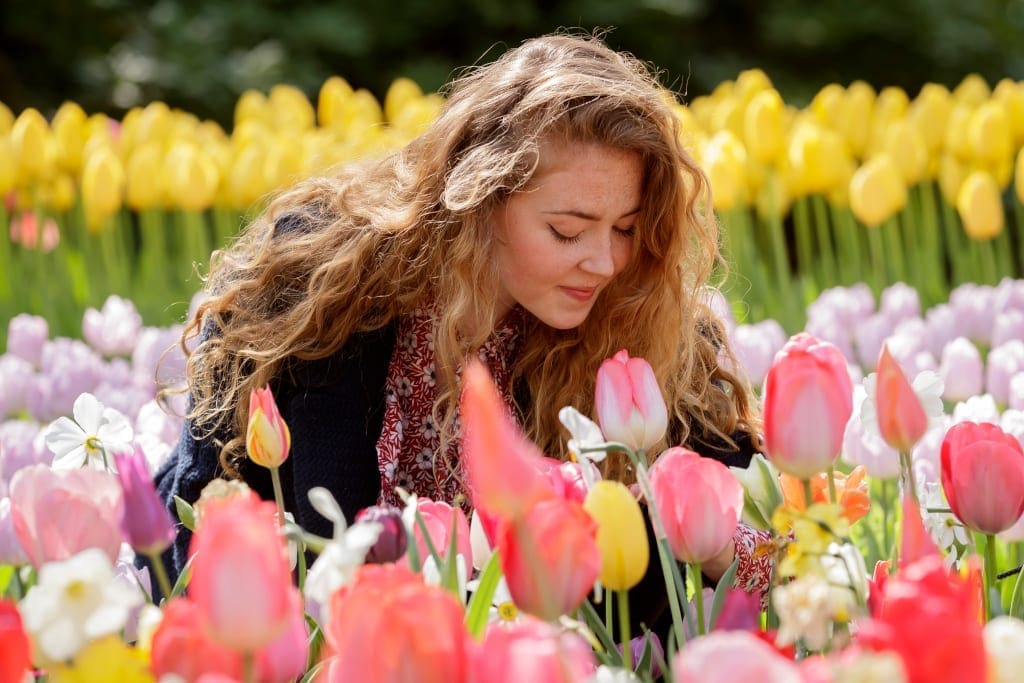 Yes, there is a Holland in Michigan, and yes, its fields are filled with an ocean of tulips. Around six million different coloured tulips start blooming in the wild between April and May. For a self-guided tulip tour, be sure to visit Veldheer Tulip Gardens, Nelis' Dutch Village and Window on the Waterfront. However, if you're looking for extended stay locations near the heart of Holland's tulip paradise, a hotel close to Windmill Island Gardens is the most popular because it includes attractions such as playgrounds, displays and Dutch food.
Mojave Desert, California
The last thing you think about is flowers when it comes to the desert, but the Antelope Valley's Poppy Reserves are vast and bloom every spring. Visitors can go across hiking trails to see these flowers grow in their natural environment – but don't stay out too long. It gets cold in the desert at night. If you can't make it down to the Mojave Desert, you could always purchase a poppy floral arrangement from The Bouqs Co. to still see these glorious floras.
Mims, Florida
The tiny family farm located on the Space Coast around central Florida, the Sledd's U-Pick Strawberry Farm, isn't just filled with tasty fruit. While you can pick your own strawberries, the main flower attraction here is the four-acre sunflower maze, where head height blooms shield you from all around. Take a spin in the maze to see for yourself, but if you want an Instagram-worthy photo, we recommend standing near the front of the strawberry fields.
San Juan Islands, Washington
At Friday Harbor in the beautiful San Juan Island rests a 25-acre farm that blooms wild lavender across Washington State. It's truly a sight to behold, and you'll know the farm is approaching the horizon once you get a whiff of that soothing lavender scent. Every year, the San Juan Island Lavender Festival occurs in July, where exhibitors will allow you to tour the fields, the on sight essential oil distillery and its educational exhibits, which teach you about the plant.
Texas Hill Country, Texas
Across central and southern Texas lies the Texas Hill Country, which springs up with wildflowers year-round. However, the peak blooming season for the bluebonnet, the hill's prime attraction, is every late March-early April, and it's well worth the trip. The best places to watch the bluebonnet blooms are in Georgetown, Marble Falls and Fredericksburg, but you get to witness the most beautiful sunsets at Llano. If you're lucky, you may see red poppies amongst the bluebonnets.
Carlsbad, California 
The technicolor field at Carlsbad Ranch includes 50 acres of glorious flowers between March and May. Home to the ranunculus flowers, these giant blooms grow wild but feel like they were strategically placed there as every shade seems to meld together to form a rainbow. There's a lot of history surrounding Carlsbad Ranch, as Luther Gage started cultivating this field in the 1920s.
Washington DC
In both the Tidal Basin and East Potomac Park in Washington DC, over 3,000 Japanese Cherry trees bloom between mid-March to mid-April. These trees were a gift from the mayor of Tokyo back in 1912, and locals really love these trees as an annual festival pops up purely to see these excellent pink pedals. To ensure you see these trees at their fullest splendour, keep a close look on the National Park Service's Bloom Watch monitor.
Asheville, North Carolina
The Biltmore Estate in Asheville, North Carolina, is probably the most Instagrammable spot on this list because the garden rests beside a marvellous greenhouse and estate. Once owned by George Vanderbilt, the Biltmore Estate is famous for its Biltmore Blooms festival that happens at the end of May. Its peak flower season hosts events like grape stomping, live music and gardening seminars. Check out the rhododendrons and azaleas on the property.
Sandyston, New Jersey
There is no field quite like Liberty Farm in New Jersey. Every year between the months of August and September, Liberty Farms will put on their world-famous Sussex County Sunflower Maze that hosts over 1.5 million flowers. You can pick whichever field to roam around, as long as you leave the park by 6pm. There are plenty of touristy things to do, as well.
Crested Butte, Colorado
Colorado is one of the best states to relax and enjoy the amazing mountain air, but if you're more interested in seeing the flowers, you can do so in the valley of Crested Butte. There are plenty of incredible wildflowers to view, like the delphinium, sunflowers, and sneezeweed. For a tour, visit the two-week festival held every year that shows off the land's flora.
Travel Begins at 40 Editor
Travel articles, news, special offers, festivals and events from the Travel Begins at 40 Editorial team and our global network of travel industry contributors.