Can Direct Air Capture Make Travel More Sustainable?
Chantal Cooke
Posted on 25th Apr 2021
Climeworks, one of the leading direct air capture companies in the world, is developing a technology that can tackle climate change head on writes Chantal Cooke.
Direct air capture pioneers, Climeworks, has a vision to inspire one billion people to be climate positive and to act now to reverse climate change by permanently removing carbon dioxide from the air.
Jan Wurzbacher and Christoph Gebald (main image), the co-founders, met at university in ETH Zurich. As keen skiers in the Alps they experienced the effects of climate change first-hand. Shocked by the retreat of the glaciers, they vowed to tackle climate change – one of the biggest challenges facing humanity.
As engineers they focused on what they did best: developing a technology. During their PhDs, they researched how to capture carbon dioxide from the air. They then took this as entrepreneurs and founded Climeworks in 2009 as an ETH spin-off. Just over a decade later, Climeworks is the world's leading direct air capture company and provides a solution that empowers everyone to take climate action by removing carbon dioxide from the air.
How does air capture work?
Climeworks has developed a direct air capture technology, that removes CO2 directly from ambient air – direct air capture. Combined with a safe and permanent storage solution, this technology is a form of carbon dioxide removal, which means it can create negative emissions.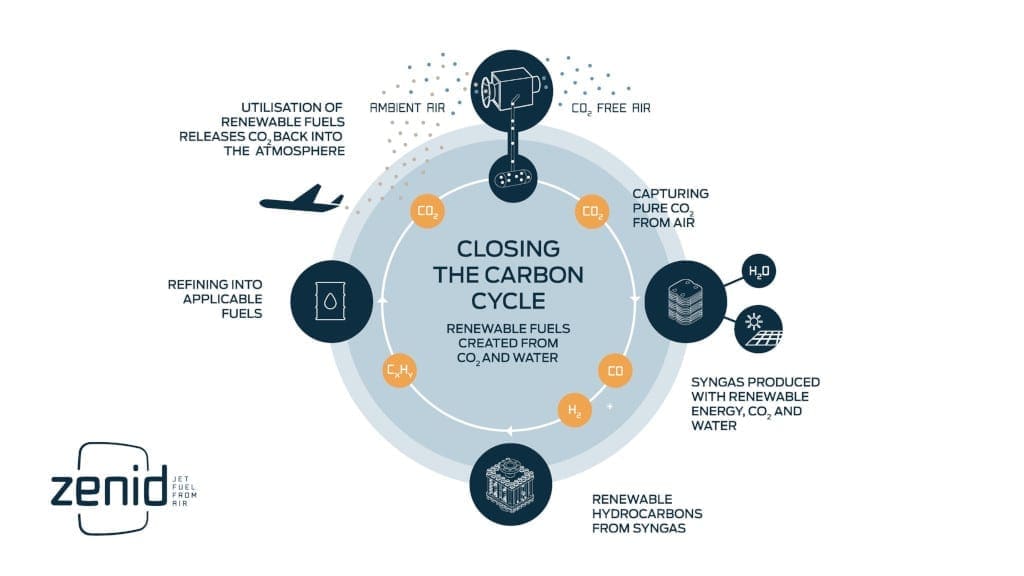 Climeworks' machines consist of modular CO₂ collectors that can be stacked to build machines of any size. They are powered solely by renewable energy or energy-from-waste. The CO2 collectors selectively capture carbon dioxide in a two-step process.
First, air is drawn into the collector with a fan. Carbon dioxide is captured on the surface of a highly selective filter material that sits inside the collectors ("adsorption"). Second, after the filter material is full with carbon dioxide, the collector is closed. The temperature is increased to between 80 and 100 °C – this releases the carbon dioxide ("desorption") and it can be collected in high purity and concentration. The air-captured carbon dioxide can either be upcycled into climate-friendly products such as carbon-neutral fuels and materials, or completely removed from the air by safely storing it.
For example, at Climeworks' new plant in Iceland, called Orca, the air-captured CO2 will be stored underground where it will turn to stone through a process of rapid underground mineralisation provided by Climeworks' partner Carbfix. This makes the storage both safe and permanent.
A decade ago, Climeworks was capturing just a few milligrams of CO2 per day. Today they are capturing thousands of tons a year – a scale-up of factor 1 billion (from small-scale laboratory experiments to large-scale commercially operating direct air capture plants). The challenge now is to replicate a comparable scale-up in the next years in order to make the climate-relevant impact Climeworks is aiming for.
The aviation industry
The aviation industry is responsible for an estimated 3% of global manmade CO2 emissions and has the challenging objective to reduce, significantly, these emissions in the next decade. Unlike road transport, aviation cannot switch to electric or hydrogen propulsion yet and therefore depends on sustainable aviation fuels (SAF). SAF purely made from air via direct air capture technology and renewable electricity offers a carbon-neutral solution suitable to meet the industry's high demands for renewable fuels in the future.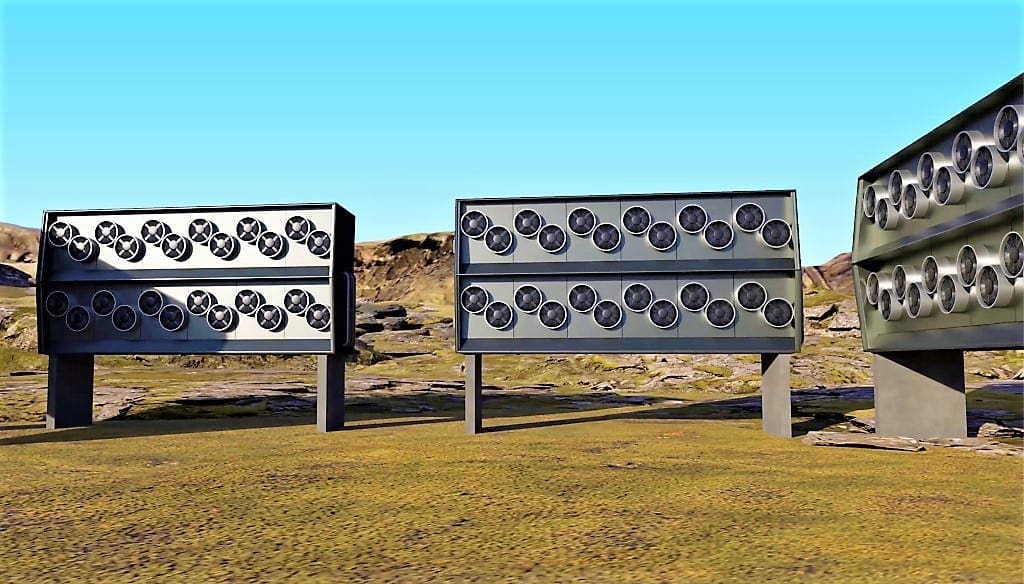 In order to help achieve this Climeworks is part of a consortium, Zenid, which also includes the Rotterdam The Hague Airport (part of Royal Schiphol Group), Rotterdam The Hague Innovation Airport, and global leader for SAF SkyNRG. It is investigating the construction of a demonstration plant producing fully circular SAF with 100% CO2 derived from the air. This is based on the positive outcome of an earlier feasibility study for such a plant.
The demonstration plant will be powered by regionally sourced renewable energy and combines several innovative technologies: a direct air capture plant provides CO2 to a highly efficient co-electrolysis unit, that turns the CO2 and added water into syngas. The syngas is transformed into liquid hydrocarbons by a modular Fischer-Tropsch reactor and then refined into sustainable aviation fuel.
Christoph Gebald says, "The launch of Zenid shows the commitment of the industry towards fully circular fuels from air and their role to substantially reduce aviation's CO2 emissions.'
How travellers can contribute
Travel, as wonderful as it is (once restrictions allow), is a source of much of the carbon dioxide we humans emit. Whether we are travelling by air, train, or car to our holiday destination, and whether that destination is a staycation or a long-haul trip – it still produces an amount of CO2.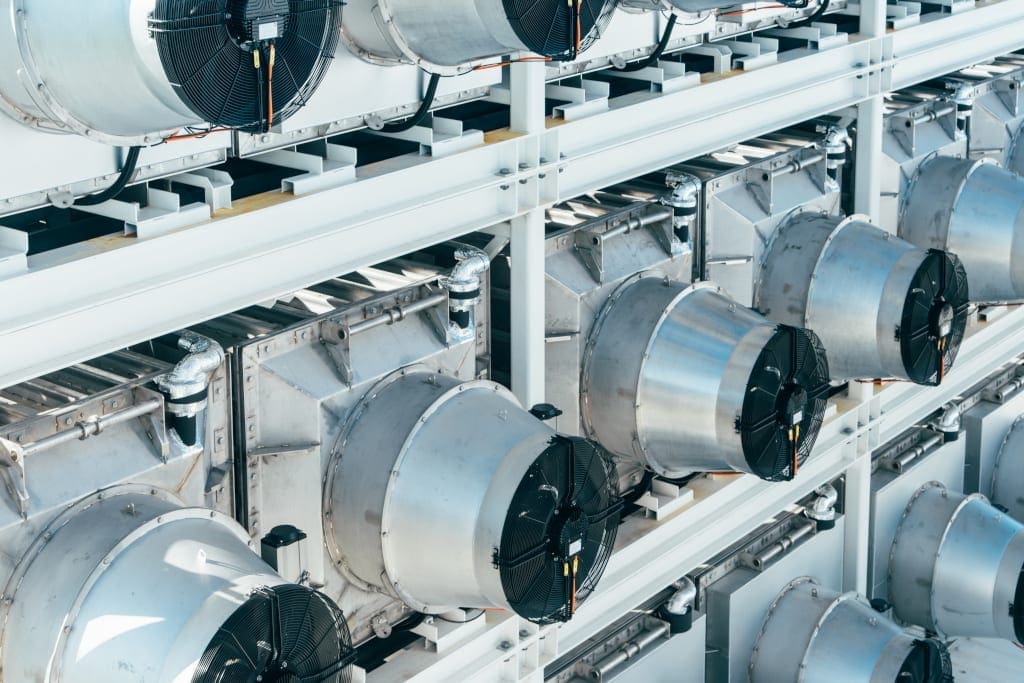 Climeworks uses direct air capture technology to permanently remove carbon dioxide from the air. This makes it an ideal way to remove some of the carbon that cannot be avoided as a result of your holiday – whether it's just the means of travel to the destination, or the entire trip.
Climeworks allows you to create your own carbon dioxide removal package by choosing the amount of CO2 you'd like to be removed (perhaps based on the destination you're travelling to) or the amount you'd like to pay. Alternatively, you can spread the cost by signing up for a three-, six-, or 12-month explorer subscription. You can find out more here.
---
Further information
Click here for more information on Climeworks.
You can see a video about Zenid here: https://zenidfuel.com/#call_to_action
To see how direct air capture of CO2 works, visit: https://www.climeworks.com/co2-removal.
Chantal Cooke
Chantal Cooke is an award-winning environmental journalist and co-founder of the UK's first ethical radio station, PASSION for the PLANET (http://www.passionforfreshideas.com ; https://linktr.ee/PASSIONforthePLANET).