Support World Earth Day Around the Globe
Travel Begins at 40 Editor
Posted on 22nd Apr 2021
April 22 is Earth Day; a global event celebrated each year to demonstrate support for the protection of our environment. This year the theme is Restore Our Earth.
Say yes to making our world a better place. Celebrate this Earth Day by honouring earth—and making more responsible travel choices that can benefit our Earth.
Exodus Travels, Qbic Manchester, Balearic Islands, Guyana, and Murcia are all destinations and companies that are doing their part to implement programmes and initiatives that spur conservation, promote a healthy environment, and encourage travellers to contribute to destinations' sustainability successes.
EXODUS TRAVELS ANNOUNCES PARTNERSHIP WITH REWILDING EUROPE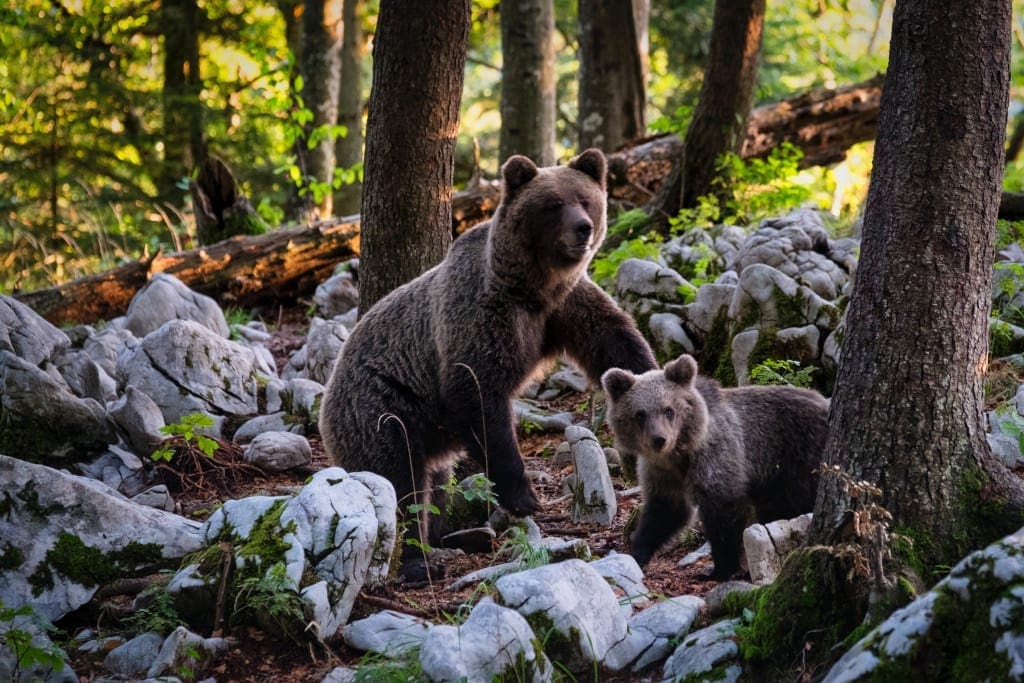 The award-winning specialist adventure tour operator has recently announced a new partnership with the foundation Rewilding Europe, and has launched its 'Planet Promise', which will be delivered with every adventure. This partnership ensures that for every person that books a trip with Exodus Travels, a minimum of 100 square metres of Italian Apennine land will be rewilded, contributing to the aim of rewilding 5,000 hectares of the Italian Central Apennines in five years.
This in turn will support the creation of five nature corridors that promote both greater biodiversity as well and capture more carbon in the region. These nature corridors will enable the endangered Marsican bear population to spread between protected lands, giving them a higher chance of repopulation. Furthermore, this land, once rewilded, will provide a highly effective carbon sink, capable of capturing 85,000 tonnes of carbon over five years.
Through its planet promise, Exodus pledges to halve carbon emissions by 2030; rewild an average of 100 square metres of land for every passenger on every trip; and offer train travel as an alternative to flying wherever possible.
SPONSOR A STRETCH OF THE MEDITERRANEAN 'SUPERPLANT'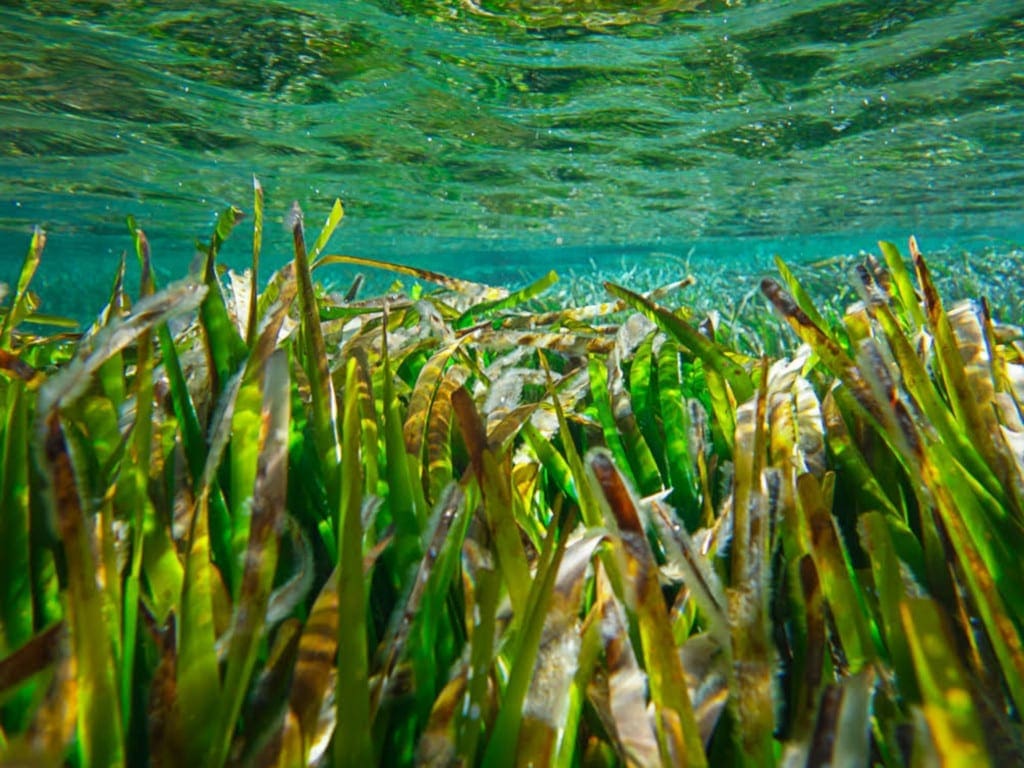 The Balearic Islands have been long recognised for its eco-credentials. To boost sustainable tourism even further and raise funds for the conservation of Posidonia Oceanica, a unique seagrass believed to be the reason behind the Mediterranean Sea's turquoise colour, the local government of Formentera initiated the pioneering Save Posidonia Project.
The initiative allows both companies and individuals to sponsor a small stretch of the seagrass from as little as one euro, ensuring that all funds go directly to the conservation programme. Thanks to generous donations, over 250,000 square meters of the Posidonia Oceanica meadows have already been sponsored and preserved. The protection and restoration of this marine plant is crucial to the local ecosystem as it serves as one of the most important sources of oxygen which helps to filter the water's sediments.
For more information, visit www.formentera.es / www.saveposidoniaproject.org.
COMMUNITY LED AND OWNED TOURISM IN GUYANA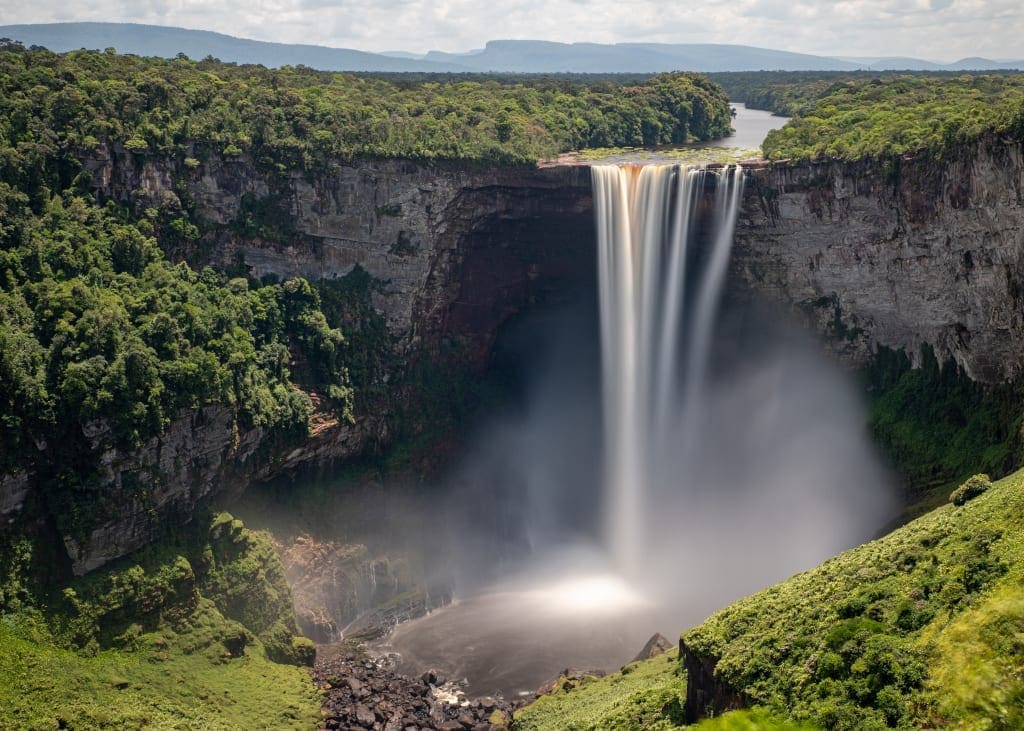 Community-led and owned tourism is an ethos in Guyana that has seen indigenous communities throughout the country's hinterland creating, implementing, and offering their own sustainable tourism initiatives to incoming visitors. From running the eco-lodges to taking visitors out on expertly guided tours to discover Guyana's mega biodiversity, the model has become a method of sustainably managing the destination, making Guyana's tourism one of the greenest on the planet.
Surama, for example, is a village in the North Rupununi region, which was the first Guyanese community to invest and adopt the community-led and owned tourism model and is a great example of a thriving community invested in the preservation of its ancestral lands and the biodiversity within them. The eco-lodge's community has masterfully curated activities for guests, such as multi-day hikes, and visits to community school centres, to effectively balance the development of the local tourism industry with the objective of preserving its natural environment. For more information on Guyana, visit www.guyanatourism.com.
DISCOVER THE LEGACY OF THE 'TREE APOSTLE' IN COSTA CÁLIDA, MURCIA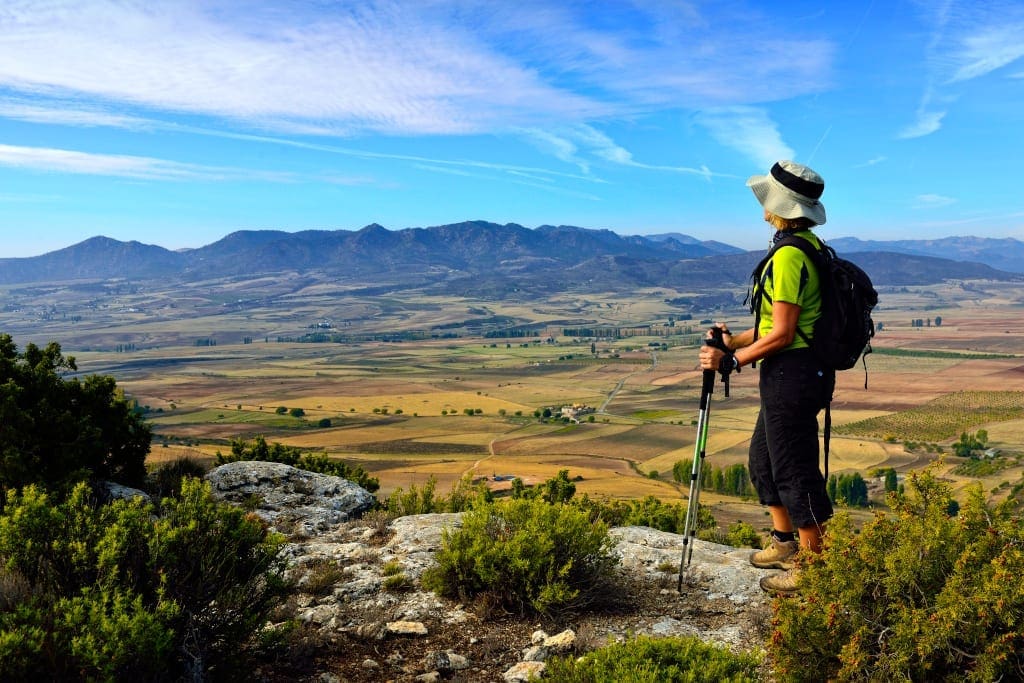 The Regional Park of Sierra Espuña and its surroundings contain Murcia's largest extensions of forest and has become the first protected natural space of the Region of Murcia. The European Charter of Sustainable Tourism, CETS, has granted to protected natural spaces which have shown their commitment to sustainable tourism. Sierra Espuña is an ideal destination for nature lovers with its mountains and valleys lending themselves to hiking and mountain biking.
A challenge for active travellers is to take on either the Espubike or Esputrek trails, known collectively as 'Espusendas', which visitors can sign up for online and have their route stamped throughout the park. Those who take on the Espubike challenge will even be awarded an official Espubike cycling jersey to accompany them along the route and to take home as a treasured memory. Murcia's continued conservation and restoration efforts of this beautiful natural landscape earned the region the title of 'Headquarters for the International Day of Forests', celebrated on 21 March 2021. www.murciaturistica.es/en/sierra_espuna
OREGON LEADING GLOBAL SUSTAINABILITY IN WINE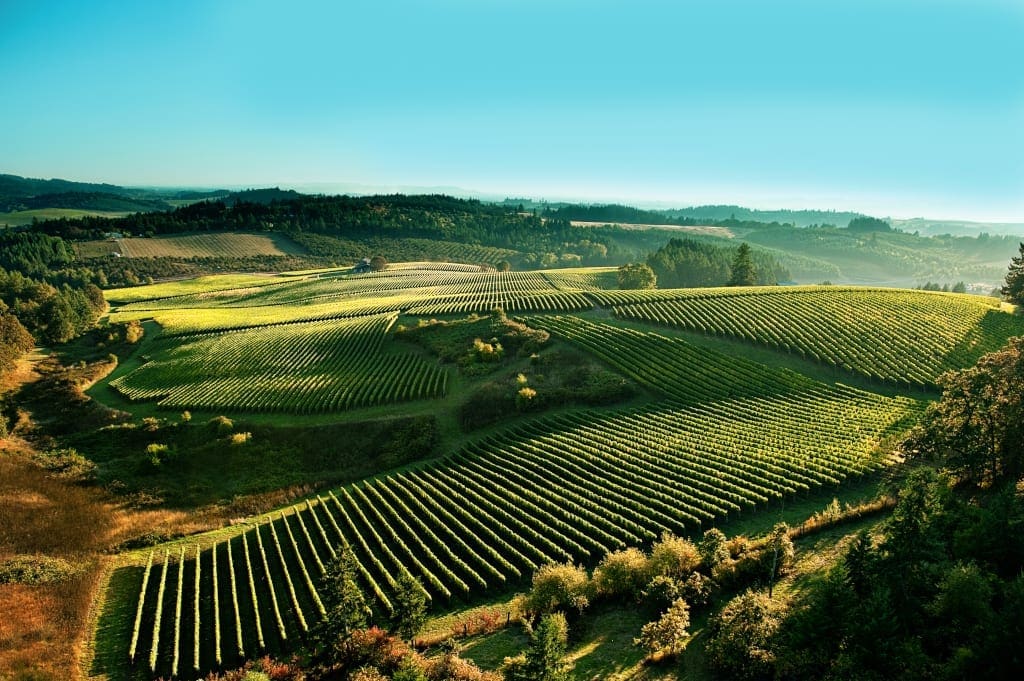 As custodians of a dramatic and rugged landscape, encompassing coastal ranges, high deserts, and verdant valleys, Oregon winemakers know the quality of their vintages is a reflection of the land and the climate. More than 50% of Oregon's vineyards are certified sustainable by third-party agencies such as the US Department of Agriculture (USDA), Low Input Viticulture and Enology (LIVE), or the biodynamic Demeter Association. In this north-western state, the wine industry is just 60 years old, and about 70% of vineyards are small and family-owned. Driven by a passion for growing wine in unexpected areas, their focus has always been on small production, high quality, and big impact.
The state of Oregon has adopted the nation's most protective land-use policies and wrote strict anti-pollution farming practices into law as far back as 1889. As the world comes together to celebrate Earth Day and host a global climate summit, Oregon wines will continue to provide environmental stewardship to the wine industry. Winemakers in this prestigious region are excited to find new ways to work in synergy with the land and craft wines that stand out for their quality and sustainability.
MARIAS ISLANDS ARCHIPELAGO WILL OPEN FOR DAY VISITORS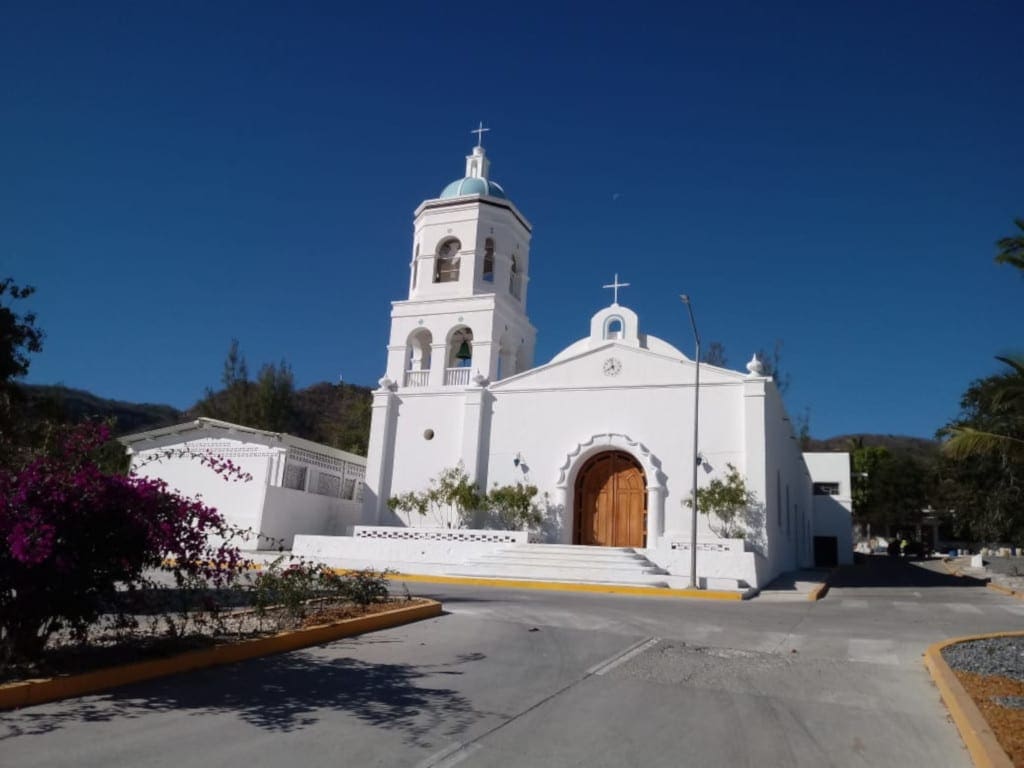 The Marias Islands archipelago, located 60 miles off the coast of San Blas in Riviera Nayarit, will be open for day visitors for the first time. The Mexican government is working to update regulations that will allow for sustainable tourist activities on the islands from July 2021.The pristine archipelago was mostly uninhabited except for Maria Madre island, which housed a federal prison. The prison has undergone extensive renovations to become an education centre promoting understanding, respect, and protection of the biodiversity of Mexico.
The Marias Islands offer great biological diversity due to the area's isolation and minimal human interference. It was declared a Biosphere Reserve by UNESCO in 2010. A future paradise for birdwatchers, divers and snorkellers, who will appreciate the diversity of bird and marine life, with coral reefs, an abundance of colourful molluscs, whales, more than 21 shark species and ten different varieties of rays. www.rivieranayarit.com
ALASKA SEAFOOD LEADING THE WAY IN SUSTAINABILITY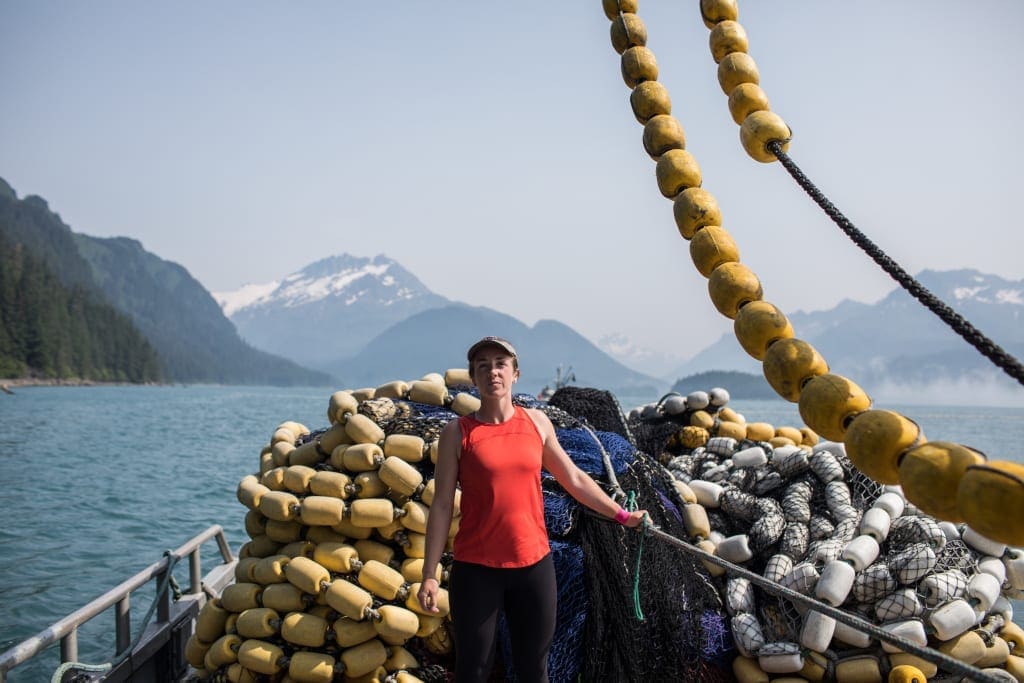 Alaska is known for its snow-covered mountains, ageless glaciers, incredibly green summers, and its world-leading commitment to the sustainability of its ocean life. Sustainable seafood comes from fisheries that are managed on the basis that there will always be more fish to catch in the future, as well as the protection of the marine environment. With the mandate for sustainable seafood written into its State Constitution, fishing in Alaska is not only a source of income, but a way of life, creating a symbiotic relationship between the land, sea, and community. Thousands of families make their living from the resources of Alaska's rugged 34,000 miles of sparsely populated coastline.
The Alaskan people know they cannot preserve their heritage as fishermen and women without an equal dedication to enforcing the sustainability practices mandated by the state. The people of Alaska have a deep understanding of the need to protect and maintain the fisheries and the surrounding habitat for future generations, and it's this commitment that ensures that Alaska seafood will continue to be provided as a responsible seafood choice across the globe.
ECO-CAMPING AND FORAGING IN GUERNSEY 
Located in one of the island's most peaceful corners, WildGuernsey offers a green-living holiday with eco-camping a stone's throw from the sea, locally grown food, and foraging workshops. WildGuernsey is an extension of the owner's passion for the environment and the care of the earth, aiming to offer guests a stay with the lowest possible impact on the land and environment.
The site has grown from upcycling and charity shops and has made use of reclaimed items that adds a quirkiness to stays. Families can stay in one of three WildCamping options in canvas tents, which are sustainably sourced and made in the UK, sleeping up to six people. Facilities include a fire pit and a horse box field kitchen to cook a supper of freshly caught food. The wild food workshops led by the WildGuernsey team explore the island's edible land and seascapes and are designed to engage families in earth education activities and fireside camp craft. Three nights camping with WildGuernsey is priced from £95. https://wildguernsey.wordpress.com/
FOCUS TRAVEL PARTNERSHIP ANNOUNCES COLLABORATION WITH TREES4TRAVEL
The business travel consortium for the small and medium sized sector, Focus Travel Partnership, which represents 54 busines travel agents or travel management companies (TMCs), announced that it would be working with Trees4Travel, a carbon offset group which helps companies to cut global carbon emissions and build awareness of climate change.
Trees4Travel provides the companies with the capability to set CO2 allowances for corporate travel through a dedicated platform and travel managers will be able to monitor, audit and record a company's travel carbon levels and balance them with ecologically tree planting projects, designed to absorb and store carbon.
Abby Penston, CEO of Focus Travel Partnership said: "We are committed to responsible travel and are delighted to be part of the Trees4Travel initiative to reduce the negative impact we have on the environment and its biodiversity. The simplicity of the scheme is where this scheme wins: planting trees. Simple examples help to illustrate the offset needed for typical trips, for example a trip on Eurostar from London to Paris with a three-night hotel stay will be offset in ten years by planting one tree."
Travel Begins at 40 Editor
Travel articles, news, special offers, festivals and events from the Travel Begins at 40 Editorial team and our global network of travel industry contributors.