Getting Creative with Sustainable Tourism in St Lucia
Travel Begins at 40 Editor
Posted on 23rd May 2021
Holidaymakers are keener than ever before to know that their trip benefits the people and places they visit. ABTA's most recent research revealed that since the pandemic, there is now a greater awareness of the environmental and local impact of tourism.
Whilst Saint Lucia makes significant strides in reducing energy consumption, managing waste and improving conservation there are also some innovative schemes taking place that support sustainable tourism in a creative way.
Here are nine highlights:
A Museum for Bananas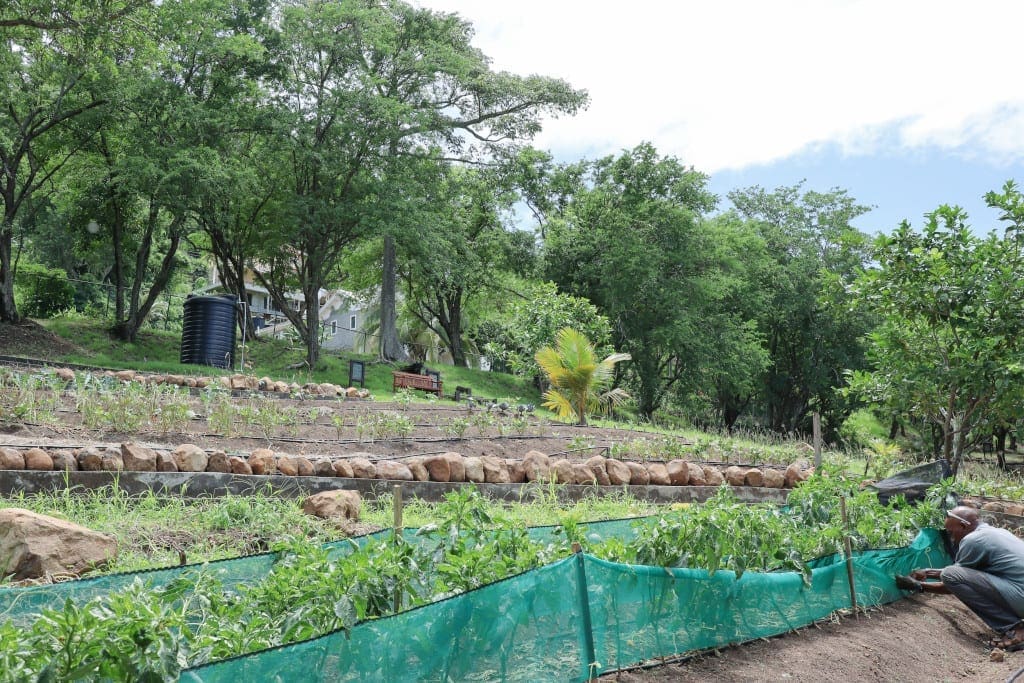 A popular resort in the north, East Winds is home to the island's first 'living banana museum'. Producing fruit from up to 10 different varieties – in yellow, red and green. The museum was planted as part of East Winds' efforts to help preserve varieties of bananas that are becoming rare either because they are difficult to grow or are difficult to transport and so only have a small local market.
Chocolate Compost
Rabot Hotel (from Hotel Chocolat) sits within a wonderfully chaotic jumble of vines, trees, and plants competing with each other for sunlight. At this working cocoa farm, you'll spot organic compost heaps of cocoa pod husks which break down into world-class compost. The hotel uses every part of this super-crop at the Rabot Hotel and Estate – the inner cacao beans, the shells encasing them, the nibs, the lychee-like pulp inside and the outer husks for compost.
Cooking with Mama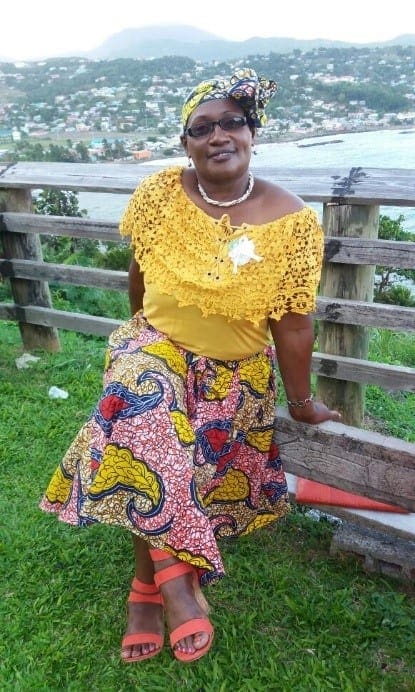 The hotels in Saint Lucia use local produce for their cuisine. A standout example can be found at Cap Maison, where guests can learn how to cook authentic St Lucian Creole dishes alongside Mama Madeline, mother of one of the hotel chefs. Madeline invites guests to her home to enjoy a traditional creole menu filled with colour and history and shares the stories of what makes Saint Lucia the 'Helen of the West'. With an abundance of produce in her own back garden, there is lots of fresh grown fruits and vegetables and the occasional land crab.
Saving Architectural Heritage
The Fond Doux Plantation and Resort has won many awards for its eco-sustainable business model through practises such as preserving local buildings as holiday accommodation. Most recently, the Angelina Villa was re-modelled into a spacious Deluxe Two Bedroom Villa with a second bedroom to the bottom floor. This house originally stood on Waterworks Road in Castries where it had been neglected for many years and was slated for demolition. It was purchased by owners of Fond Doux, the Lamontagne family, dismantled and trucked to Fond Doux, rebuilt and restored by artisans who specialise in old building techniques.
Generating a Buzz
On the west coast of the island is resort and spa Ti-Kaye, famous for its diving. It has recently added bee hives to its sustainability drive and has already seen the difference in pumpkin production since their introduction. The goal is to establish 12 hives to make the resort honey self-sufficient. You'll find these on property and they are looked after by Lester, who also runs the dive shop.
School Breakfast Clubs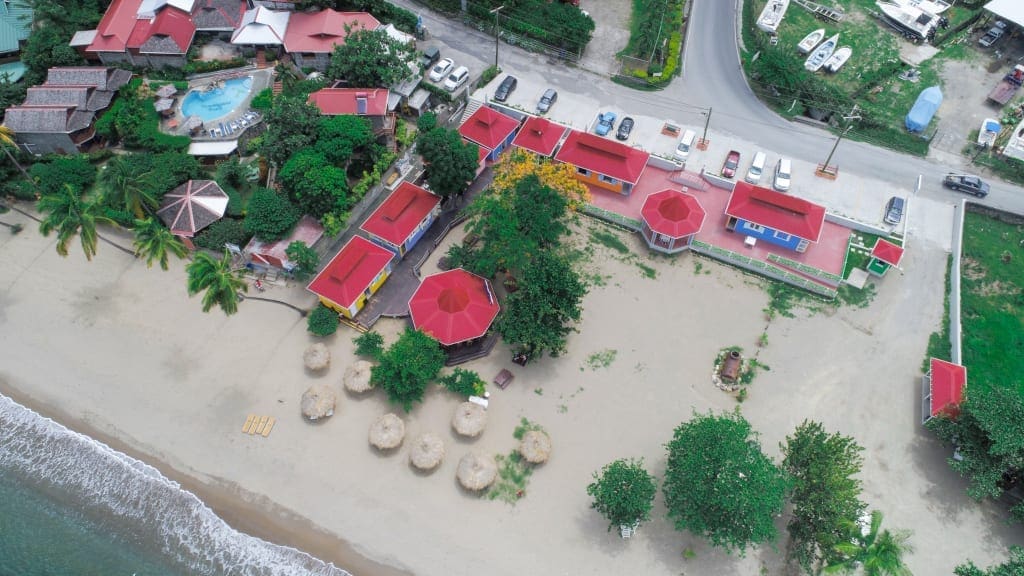 Green-globe certified Bay Gardens Resorts runs a thriving breakfast club for local school children, amongst many of its community initiatives supported by guest stays. Two local schools benefit from the feeding programme for students with food from the resorts. This initiative seeks to assist families by alleviating the burden of parents and guardians as well as reducing absenteeism.
Diving to Preserve Coral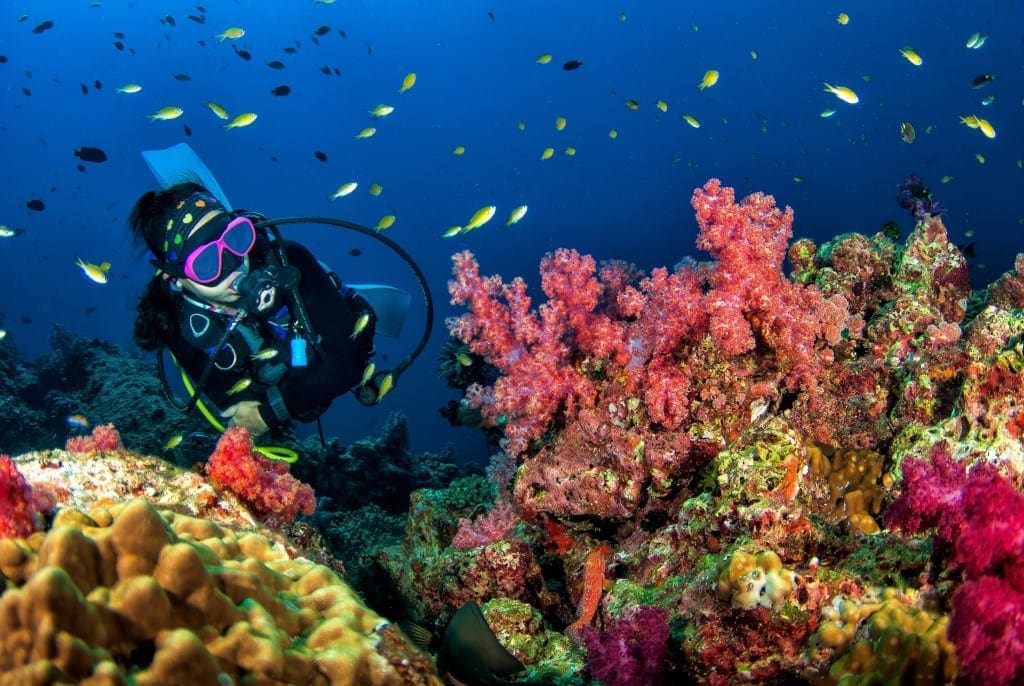 This new package has been created for divers with an interest in marine conservation who want to get involved in coral restoration. Run over three days it includes dive visits to existing coral mitigation sites, hands on experience of maintaining a coral nursery and out-planting nursery reared corals. Created with the Perry Institute, the course is educational, engaging and as interactive as possible. In addition to each package, a Lionfish Experience is also available, which includes the diving, hunting, cleaning, and cooking of lionfish, an invasive species.
Hotel with a Farm
Anse Chastanet Resort has its very own organic farm. Guests are able to visit Emerald Farm located on the estate in the Soufriere hills, approximately 20 minutes from the hotel. Since 2007, Emerald Estate has been growing organic produce – from vegetables, micro greens, salads to fruits, spices, nuts and herbs- for the resort kitchens, under the supervision of consulting chef Allen Susser, taking the farm to table concept to a completely new level.
Village Tourism – the Next Chapter
Saint Lucia's Village Tourism Programme (VTP), is now three years established and aims to encourage visitors to explore the island and to directly benefit the village communities. To date the programme's successes include two new beach parks for visitors and locals to enjoy. Despite the huge challenges of the pandemic, the programme continues for 2021 with plans for the west coast fishing village Anse La Raye, to build new local seafood restaurants and bars, upgrade the jetty and revamp the Fish Fry stalls.
Travel Begins at 40 Editor
Travel articles, news, special offers, festivals and events from the Travel Begins at 40 Editorial team and our global network of travel industry contributors.