Go on a Post-covid Seychelles Digital Detox
Travel Begins at 40 Editor
Posted on 20th May 2021
When international travel reopens and we are able to explore the world once more, perhaps you might consider going on a Seychelles digital detox to completely destress after what has been a most difficult time for us all.
If you're guilty of constantly checking your phone or device, you may be due for a digital detox. Just imagine: You wake up to the soothing sound of the ocean. The sun is beaming through your blinds. As you open the curtains, you're greeted with golden sand and palm trees swaying in the breeze. There's no need to check your feed. Only a sense of calm is present. Is it a dream? Not you are in Seychelles. With direct flights and affordable accommodation, this could be you.
Stare at heavenly landscapes rather than your screen
Tired of seeing envy-inducing pics on your Instafeed? Once believed to be the biblical Garden of Eden, Praslin is full of natural beauty to feast your eyes on instead.
Visit UNESCO World Heritage Site Vallée de Mai and see the legendary coco de mer palms found only in Praslin and Curieuse islands. You might spot one of the world's rarest birds, the Seychelles Black Parrot, along the way.
Of course, a visit to Praslin isn't complete without spending time in Anse Lazio, a top contender for the world's most beautiful beach.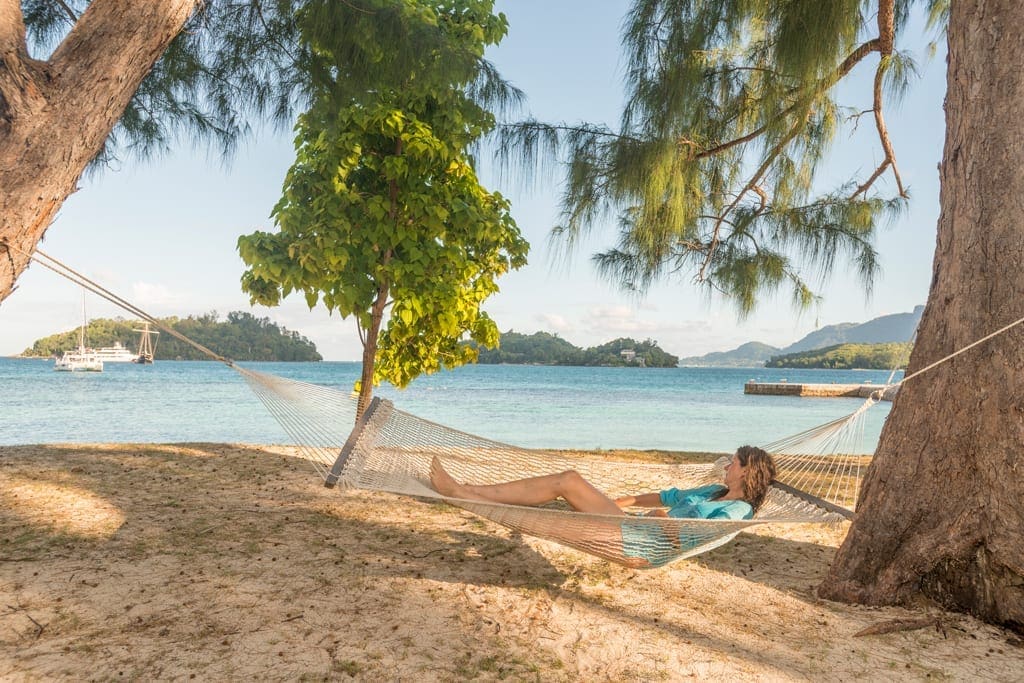 Slide into the sea instead of someone's DMs
When it comes to fishing, sailing or watersports, this part of the Indian Ocean makes even the most obsessed social media users want to log off. That's because Seychelles enjoys a 'perpetual summer' and warm water all year round. Short sailing distances and safe moorings make it easy to hop around the inner islands.
The virgin waters and ancient atolls of the outer islands are home to incredible snorkelling and diving opportunities, while the sea creatures and coral reefs beat anything that can be seen online.
Watch the birds instead of your followers
As the name suggests, Bird Island is best known for its rich birdlife. Watch sooty tern and brown noddy birds nesting and enjoy a pace as slow as the giant tortoises that inhabit the island.
This slice of paradise is privately-owned, has no cars and roads, and both phones and TVs are nowhere to be found in the chalets – just you in a pure, natural and beautiful environment.
To get there, catch a charter flight from Mahé to Bird Island. It operates daily, and you can arrange to get picked up in a helicopter.
Hop around islands not profiles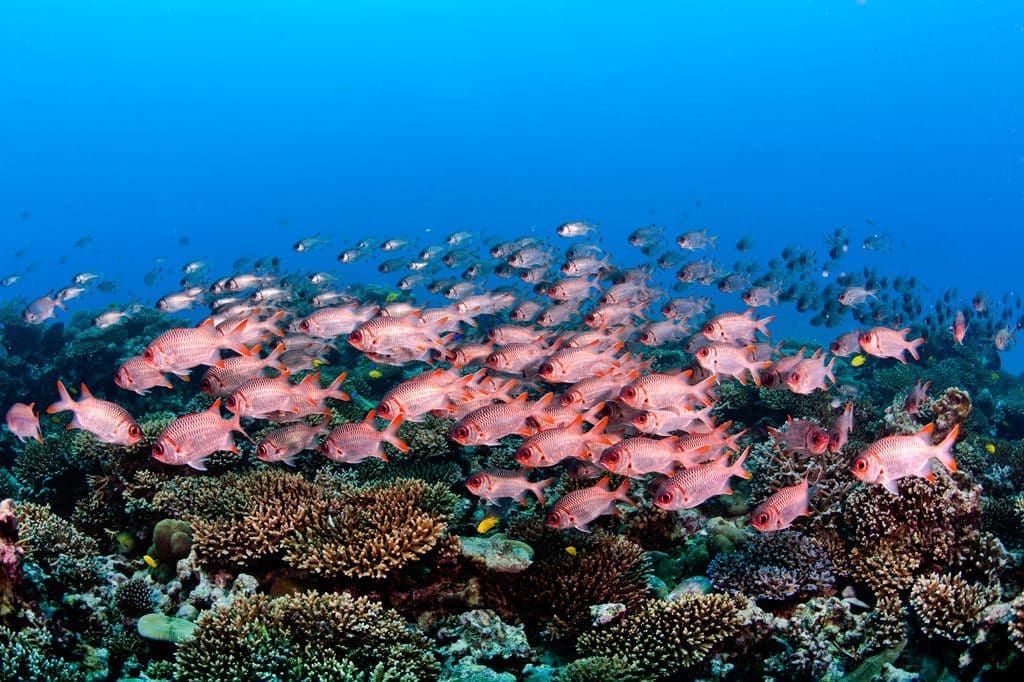 Seychelles' wide variety of islands is what makes it such a special destination – each one is unique in geography, character and history.
With regular air and sea transport out of Mahé, you can explore the different islands hassle-free. Choose from ferry services, domestic flights and even helicopter transfers that are all available daily.
After seeing the main islands, pop over to the peaceful outer islands such as Desroches and Alphonse. Privately owned, they remain part of the few untouched corners of the world. In Descroches, explore the forest, lighthouse, village and other sights on 15 km of bike trails. The raw beauty will make you forget you ever had a Facebook.
Surf the waves instead of the web
Along with warm water and captivating scenery, you can expect uncrowded beaches in Seychelles. The most famous surfing spot is Grand Anse beach in La Digue. Aside from a beautiful shore, you'll find great beach breaks.
Mahé is another popular choice offering pristine spots for different types of surfing and consistent waves on the east side of the island. Although you can hang ten throughout the year, the best time for surfing in Seychelles is April to September.
Whether you're a serial Netflix binger, an office 9-5er or a casual computer and smartphone user, we could all do with some time away from the screens. If you're ready to tune out, you won't miss the gadgets in Seychelles.
Play in outdoor paradise not on 'pads
Clean, powdery-soft sand to play with and crystal-clear shallow waters to paddle in is just the start of endless entertainment for the whole family. Zip-lining, horse riding, kids' snorkelling, thriving nature reserves and hands-on workshops mean you won't ever have to reach for the iPad games.
And it gets better: Seychelles is the tropics minus the vaccinations and dangerous animals and plants. A variety of family-catered accommodation options, easy travel and a children-loving culture gives family holidaying a new meaning.
---
Learn more about the islands: seychelles.travel/en/discover/the-islands.
Travel Begins at 40 Editor
Travel articles, news, special offers, festivals and events from the Travel Begins at 40 Editorial team and our global network of travel industry contributors.