Reimaging the Future: The Singapore Green Plan
Travel Begins at 40 Editor
Posted on 31st May 2021
Travel Begins at 40 has a close looks at The Singapore Green Plan to see how the Southeast Asian nation plans to become a city in nature.
For decades, the nation's clean and green environment has made Singapore an attractive destination for international visitors. In November 2020, Singapore Tourism Board unveiled a new vision to reimagine the future of travel, including an ambitious plan to be the world's most sustainable urban destination and a biophillic "city in nature". This adds to the Sustainable Singapore Blueprint launched by the Centre for Liveable Cities in 2015, and outlined the country's national vision and plans for a more liveable and sustainable city.
Singapore is one of the smallest countries in Asia and its mainland and islands are just 279.6 square miles, with 120 miles of coastline. Its careful development over the past few decades has already ensured that its population of more than five million feel they are living in a 'city in a garden'.
From the early sixties, Singapore's plans to build a garden city included extensive tree planting, green spaces, park connectors and the development of planning guidelines to encourage the integration of plant and construction to reduce energy consumption. The new vision to become a biophillic sustainable "city in nature" draws on this experience and sets major new targets for the future.
This sustainable vision is also reflected in The Singapore Green Plan 2030. The following are some targets for 2030.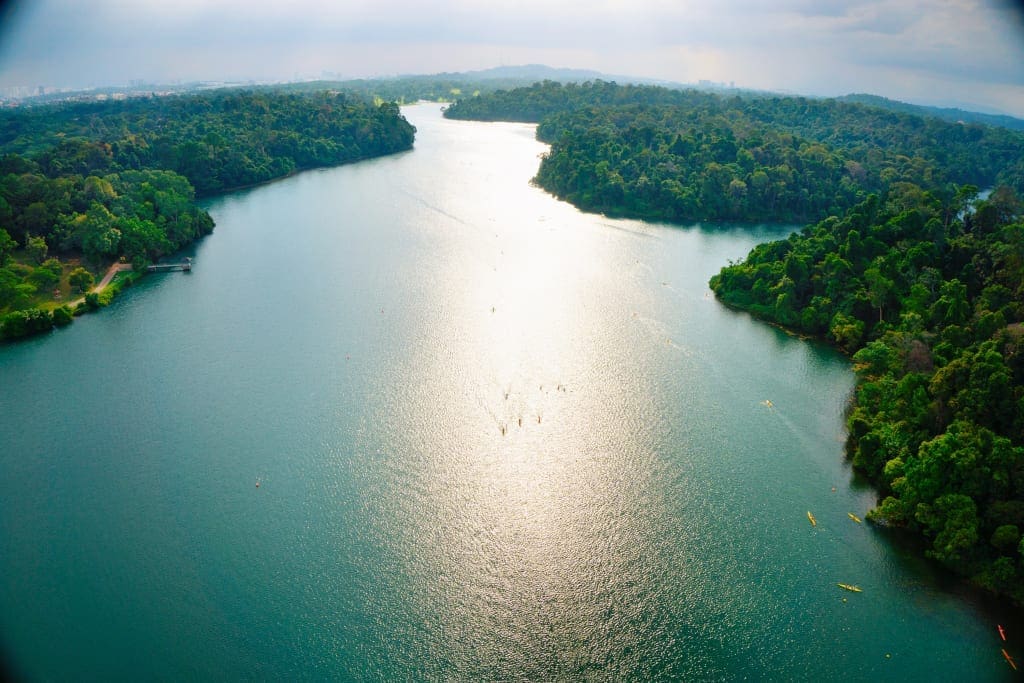 80% Green Buildings
Singapore has a target to achieve 80% of green buildings by 2030. Since 2008, it has been mandatory in Singapore for all residential and non-residential buildings with a gross floor area of 2000 m2 or more to comply with a programme called the Green Mark. This sees the buildings ranked on energy efficiency, water efficiency, environmental protection and indoor environmental quality, which has resulted in an increase in green roofs, cascading vertical gardens and verdant walls all over Singapore. The number of 'greened' buildings in the city rocketed from just 17 in 2005 to more than 2,100 in 2014. Landsat Images show that while the city grew in population by around two million between 1986 and 2007 the percentage of the island in green areas actually increased as well from 36% to 47%.
300km of Nature Ways
Singapore has also initiated the implementation of multi-tiered planting which will create a forest-like structure along the roads of Singapore, in a scheme known as Nature Ways. These routes facilitate the movement of animals, such as birds and butterflies, between two green spaces, connect areas of high biodiversity to urban communities and bring nature closer to Singapore residents. The long-term goal is to make every road a Nature Way and have 300km of Nature Ways by 2030.
Planting a Million Trees
One million more trees will be planted across Singapore by 2030, which will sequester 78,000 tonnes of CO2. These efforts aim to cool the environment, improve air quality and beautify surroundings in these industrial areas.
1,320km of Cycling Network
Singapore will expand its cycling network from 460km today to around 1,320km by 2030. The country will also do more to repurpose roads and pedestrianise where possible.
Reduce Landfill Waste by 30%
The circular economy focuses on designing waste out of the resource ecosystem and maximising the value of resources by keeping them in use for as long as possible. Singapore aims to be a zero waste nation powered by a circular economy, with a high rate of recycling so that its precious resources can be used many times over. Singapore will also work towards a two-thirds reduction of net carbon emissions from the schools sector by 2030, and aim for at least 20% of schools to be carbon neutral by 2030.
550 Hectares of Nature Parks
The conservation and restoration of natural ecosystems around Singapore has been a core target and this will continue, ensuring the health of key species and environments, but also providing more spaces for nature-based recreations such as hiking, biking and bird-watching, and ensuring the existing spaces are brimming with wildlife. Singapore currently has more than 350 hectares of nature parks, and this will increase by 200 hectares by 2030, as well as enhancing 30 hectares of forest, marine and coastal habitats by the same deadline.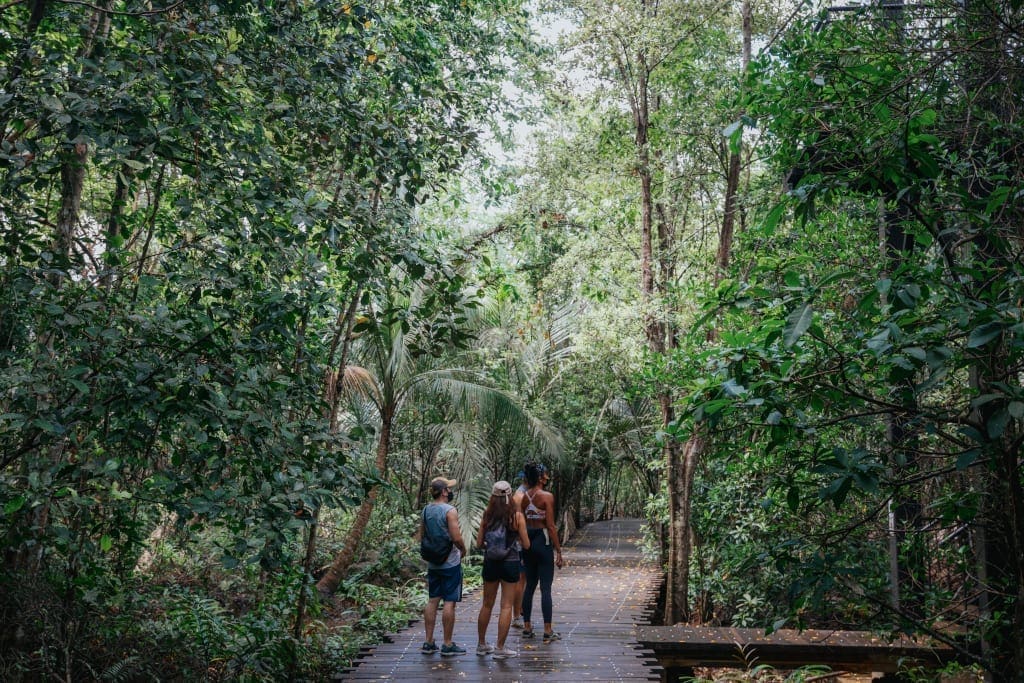 Examples of Singapore's ambition to become a 'city in nature' over the next decade include developing the Mandai Nature Reserve to be Singapore's integrated wildlife and nature precinct. Within the next two to three years, Mandai will welcome a Bird Park (which will be home to around 3,500 birds across 400 species), a Rainforest Park (focusing on Southeast Asian biodiversity), the creation of new public spaces (including green landscaped decks and boardwalks) and a brand new family-friendly eco-lodge with 400 rooms.
---
Specific Examples of The Singapore Green Plan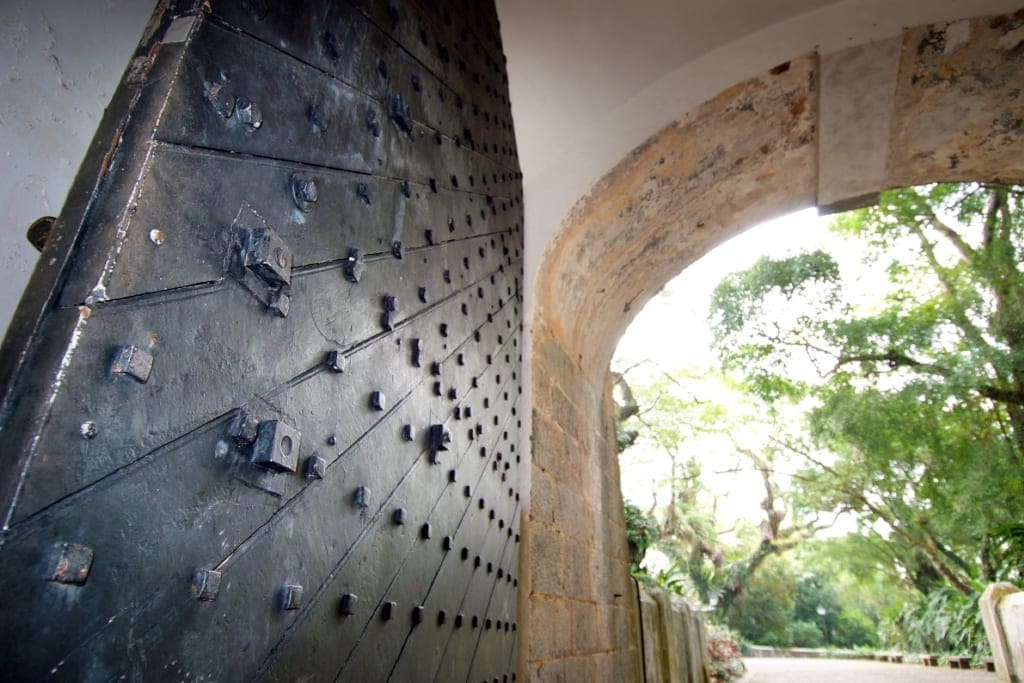 ---
500km Park Connector Network by 2030
The Park Connector Network, which provides connections by road, river and canals linking major parks across the city, will be expanded from the current 340km to 500km by 2030, with the goal that all Singaporeans will be within a ten-minute walk of a park by the time it is completed. This network will include the Round Island Route, Rail Corridor and the Coast to Coast trail.
Produce 30% of the Country's Nutritional Needs Locally
In 2019, the Singapore Food Agency announced an ambitious goal to produce 30% of the country's nutritional needs locally by 2030, up from less than 10% currently. The '30by30' goal is a target set to be met within land constraints of less than 1% designated for agricultural use.
Examples of projects underway to deliver this goal include initiatives such as encouraging urban rooftop and vertical farms. In 2019, Singapore worked with an urban farming firm to construct a 1,800sqm farm on top of a multi-storey carpark and evaluate its productivity. The farm currently grows up to four tonnes of vegetables monthly which are sold in a nearby supermarket. With its success, the government will allow businesses to rent nine other publicly-owned carparks and rooftop areas to farm vegetables and other crops. It also plans to lease more sites.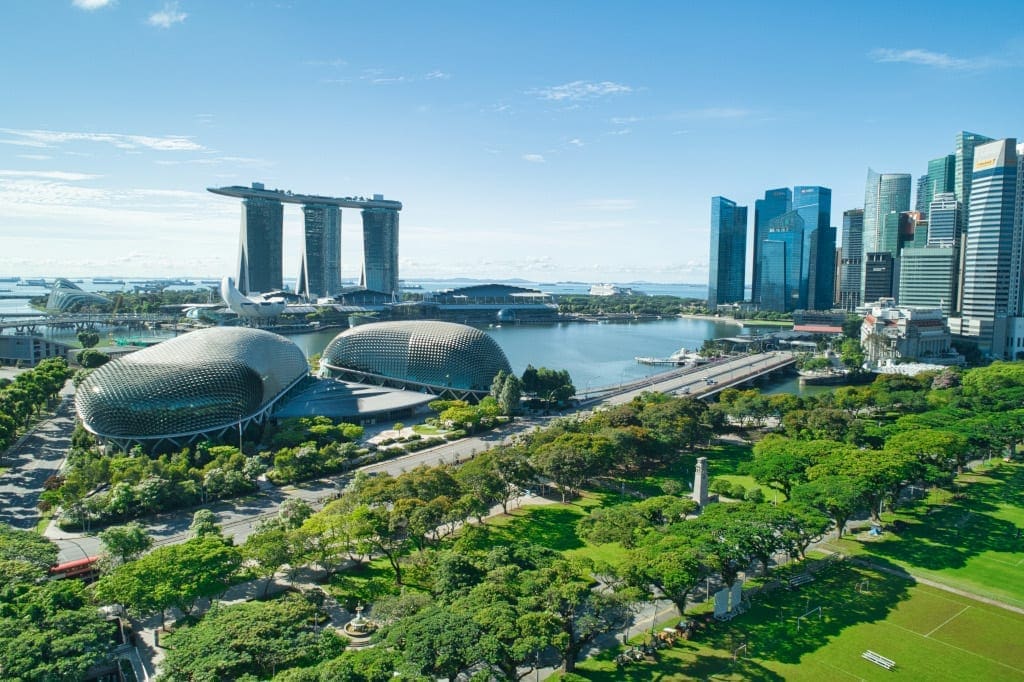 In 2019, Sky Greens, an urban farm in Lim Chu Kang, was awarded the world's first national standard for organic vegetables grown in urban environments, developed in Singapore to address key challenges such as limited land, lack of soil and water and higher operating costs from energy consumption and manpower constraints.
The hospitality sector is supporting the 30by30 vision. Edible Garden City works with 40 restaurants and bars in Singapore to grow their own food rather than importing.
---
For further information on The Singapore Green Plan
Visit: www.greenplan.gov.sg.
Travel Begins at 40 Editor
Travel articles, news, special offers, festivals and events from the Travel Begins at 40 Editorial team and our global network of travel industry contributors.