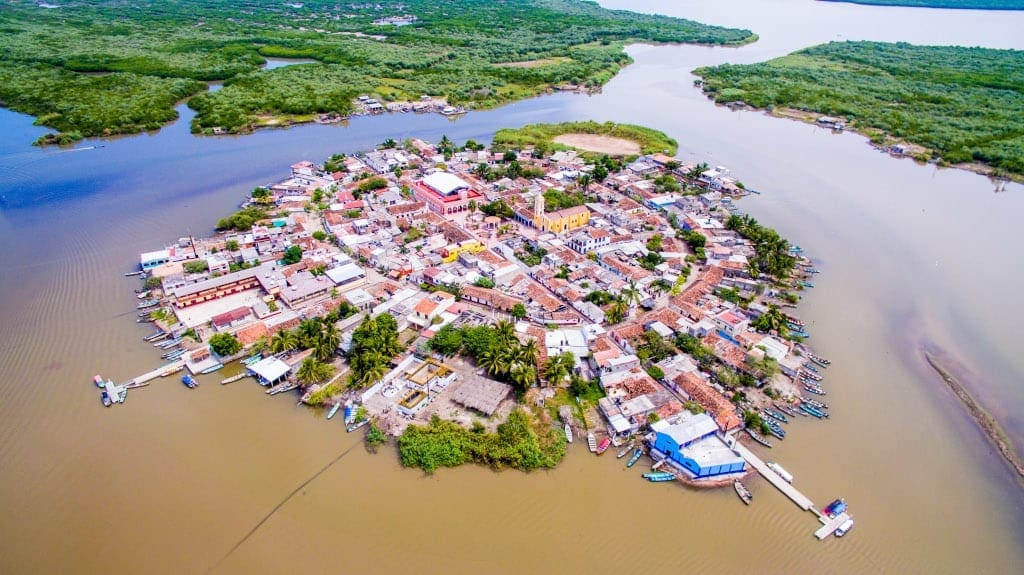 Secret Mexico: Discover Mexico's Pacific Coast
Travel Begins at 40 Editor
Posted on 6th May 2021
Renowned for its eclectic charm, and authentic appeal, Riviera Nayarit is home to some secret spots filled with adventure, and that offer respite away from tourists in Secret Mexico. 
La Tovara: a sanctuary for nature lovers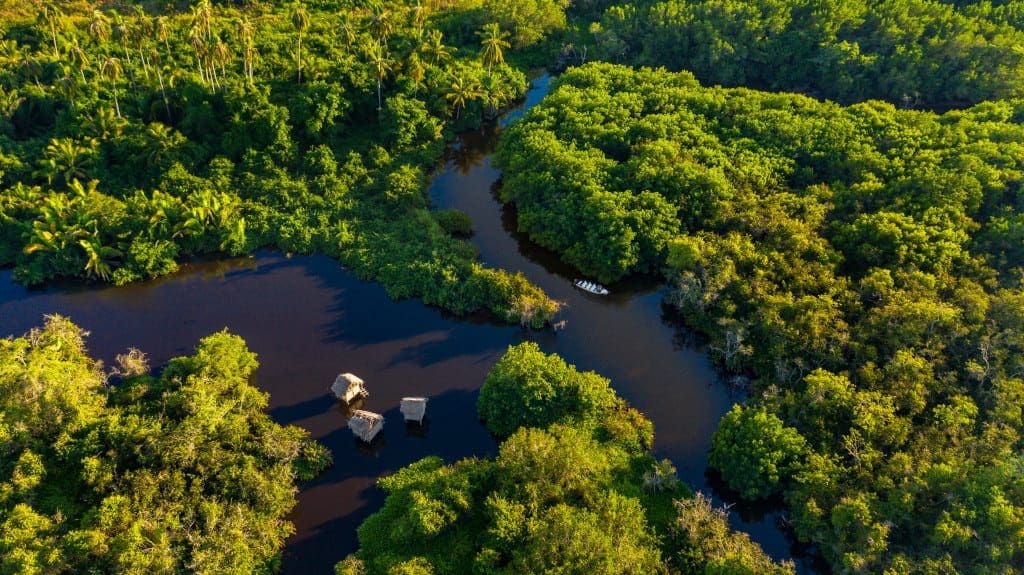 Smaller in size but still as mighty, La Tovara National Park in the Riviera Nayarit is home to an abundance of nature and wildlife that coexist, forming a unique and surprising ecosystem. Crocodiles have found sanctuary in the La Tovara waters due to the comfortable water temperatures and ample availability of food. The Kiekari Crocodile Preserve provides a sustainable environment for the crocs to enjoy and is also home to a crocodile nursey. Travellers can visit the preserve and discover how they get released into the wild, as part of a repopulation programme.
La Tovara's unique location means that natural, fresh spring water comes flowing down from the mountains. It is here where travellers can discover Camalota Lagoon's crystal-clear waters – a perfect habitat for thousands of fish, bird, and reptile species. According to the legend, those who take a dip in the lagoon will be protected by magical nets to stop the crocodiles nipping at their toes…
Mexcaltitán: "Mexican Venice", birthplace of the Aztecs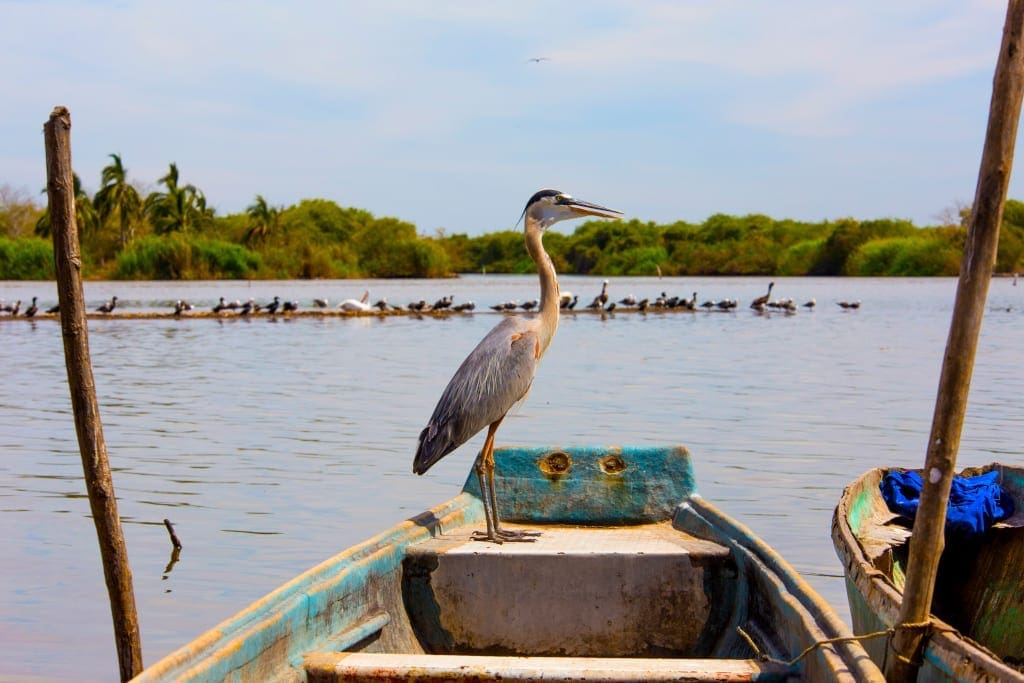 Mexcaltitán in Riviera Nayarit is Mexico's most recently minted "Magical Town", a recognition to a few beautiful Mexican villages that have preserved their cultural and historic richness.
Mexcaltitán is shrouded in mystical and magical history that is well-worth a day trip. The island is deep-rooted in ancient Aztec history and many historians believe that this island is the birthplace of modern-day Mexico. Over time it has been popularity known as the "Mexican Venice" because Mexcaltitán features high pavements that allow pedestrians to navigate the island even during times of high-water levels which can flood the streets of the island. Visitors will find no cars. A canoe ride around the charming island takes about 30 minutes, passing thousands of traditionally colourful Mexican houses, and street art.
Marietas Islands National Park: Mexico's hidden beach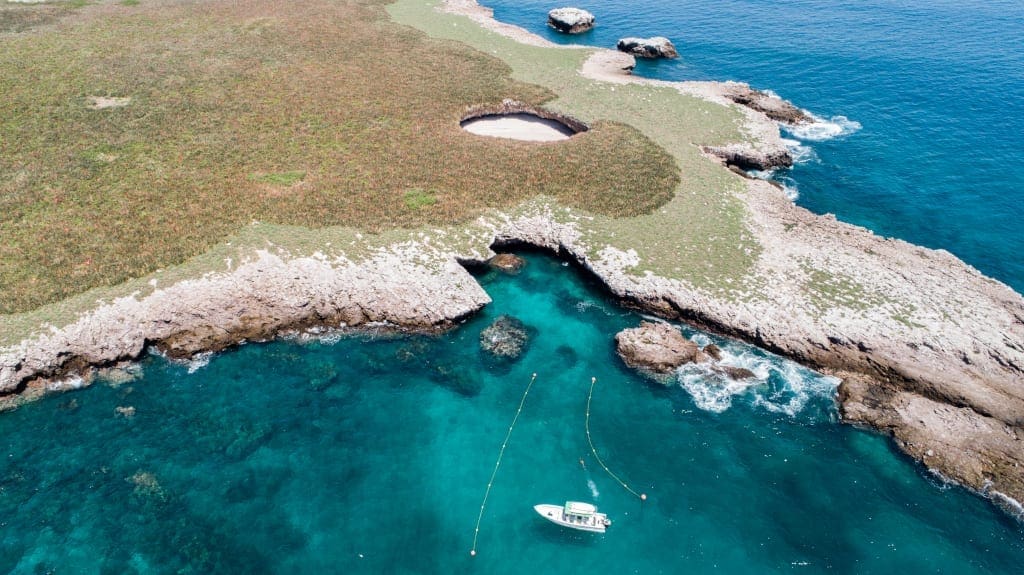 Located in the UNESCO-recognised Marietas Islands National Park is the ultimate bucket-list destination, a hidden beach formed by volcanic activity and accessed only via swimming through a tunnel.
To reach this hidden beach, travellers will need to book a boat tour out to Marietas Islands National Park, a 45-minute journey from Punta Mita, in the south of Riviera Nayarit. Once there, visitors are asked to jump off the boat and swim close to the entrance. As the beach is hidden underground, visitors will have to swim through a passage that will eventually lead them to the shore.
Marietas Islands is a wildlife sanctuary, home to the incredibly rare blue-footed booby that can only find in two parts of the planet: Marietas Islands and the Galapagos Islands.
The crystal-clear waters and coral reefs are ideal for snorkeling. Frequent visitors of Marietas Islands are turtles, dolphins, and humpback whales. On the shore, visitors can spot, barber butterflies, humpback parrots and steel swallows.
Sayulita: The hippy-chic coastal town home to a bohemian art colony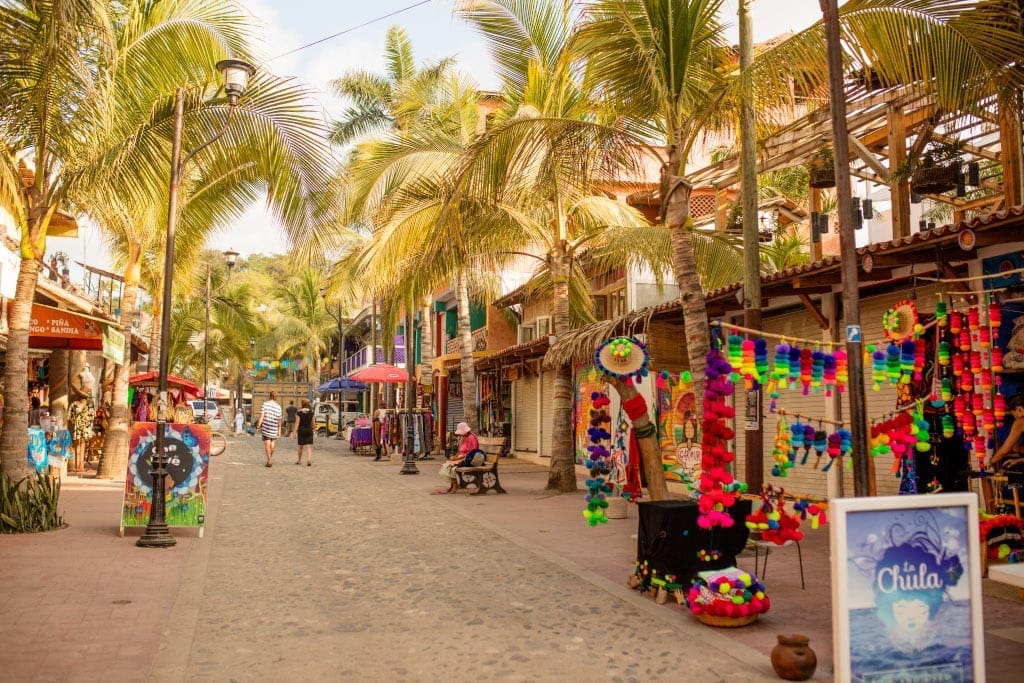 It might be its friendly, laid-back atmosphere, its beaches perfect for surfing, or perhaps that very 60s-style vibe: peace and love. Truth is, whatever it is, this town has a certain je n'ai sais quoi that's quite charming, with a boho-chic style that fills its streets, shops, galleries, and accommodations. There is no doubt Sayulita is the trendiest town in Mexico.
The town has a flourishing art street scene and a delightfully growing fleet of up-and-coming local artists. Street Art in Sayulita has exploded in the last several years with Huichol Indians displaying their colourful art in the plaza in the heart of town.
Visitors can discover Sayulita's street art on a day trip and immerse themselves in this quirky and colourful 'open-air art gallery'. A perfect tour starts exploring cobbled streets that overflow with these unique artworks, interpret the fascinating murals for free, either alone or in a group, and end the day exploring the shops with ceramics, pottery and locally, hand-crafted jewellery.
---
For more information on Secret Mexico, visit www.RivieraNayarit.com
Travel Begins at 40 Editor
Travel articles, news, special offers, festivals and events from the Travel Begins at 40 Editorial team and our global network of travel industry contributors.