Challenging Convention, Laing Art Gallery
Neil Hennessy-Vass
Posted on 7th Jun 2021
Neil Hennessy-Vass visits the Laing Gallery in Newcastle to see Challenging Convention, an exhibition that re-examines the work of four female artists born in the Victorian era.
The Victorians were pioneers in many ways, industry, sanitation, bastions of Empire and a predominantly male approach and acceptance to painting. Challenging Convention at the Laing Gallery in Newcastle has assembled the work of four key female painters, born half-way through Queen Victoria's reign and within 15 years of each other, and it tries to redress the balance. On the whole this is achieved.
Challenging Convention
The exhibition gives fairly equal space to Gwen John (1876 – 1939), Dod Proctor (1890 – 1972), Laura Wright (1877 – 1970) and Vanessa Bell (1879 – 1961). Bell is the odd one out in that she came from a privileged background and was part of the Bloomsbury Group, so had in effect a head start, mixing with the likes of Degas, Matisse and Duncan Grant. For me Laura Knight, later a Dame made the most impressive journey. During WWII she put female art on the map and in doing so, also helped highlight domestic poverty from a female point of view. She also had the greatest commercial success out of the four.
The large rooms that the exhibition occupies has four sections, one for each artist. We see the earlier work of Vanessa Bell and can observe a change in her styles. By the 1910s she had exhibited twice with collections that brought Van Gogh and Cezanne to the British public for the first time.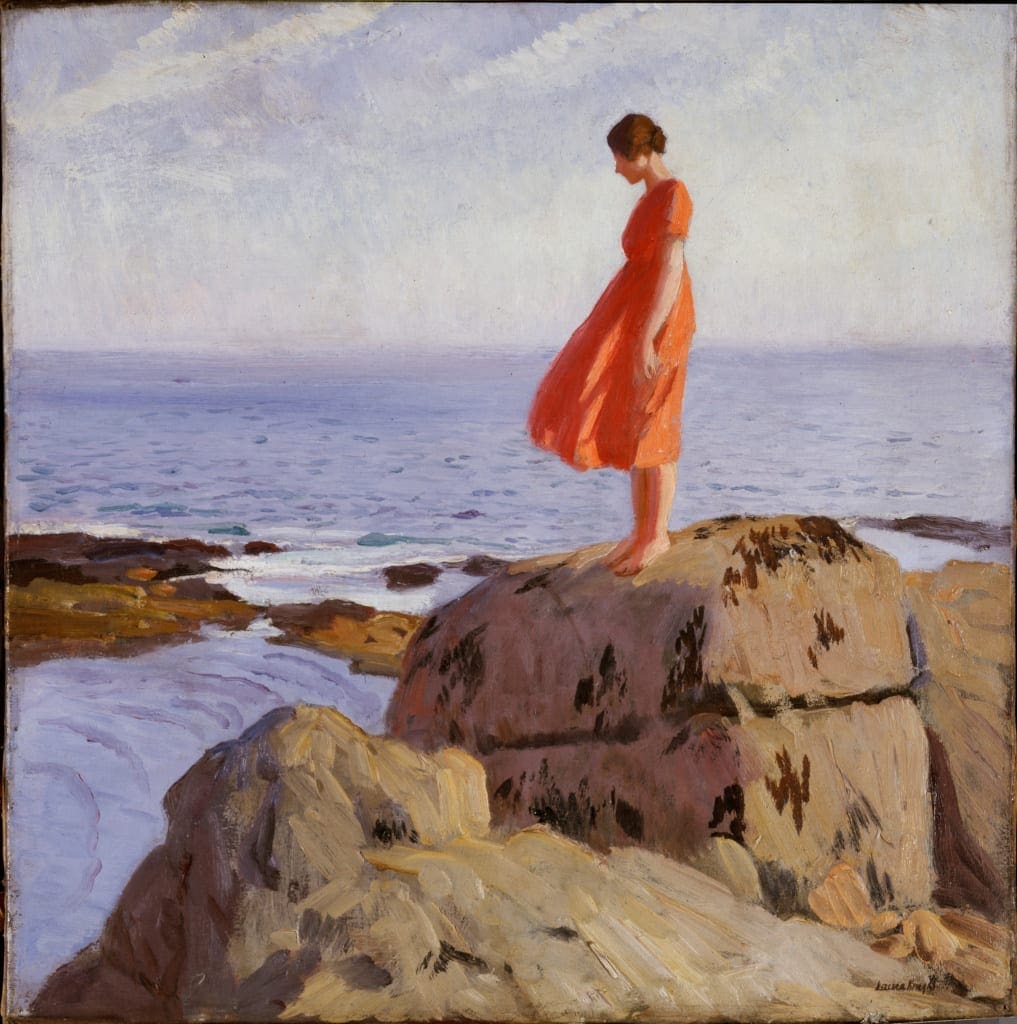 Dod Proctor was Newlyn born and couldn't be more different from Vanessa Bell in outlook and background. She focused on femininity be it still life or using models. The muted sheen of the oils portrait of Eileen Mayo (1906 – 1994) is a wonderful example of her work, strong and distinctive. A friend of Laura Knight these two are the strongest representations of cohesive work on display.
Laura Knight was a prodigious youth who studied at the Nottingham School of Art and gave lessons to aspiring artists while she was still learning her craft. She found her way to the artists' colony of Newlyn, near Penzance in Cornwall where she adored the light and calm that the village offered back then. She liked unconventional subject matter, such as homeless people, dancers and circus travellers.
My favourite picture of hers in The Dark Pool c.1908-1918. A realistic depiction of a female figure standing on a rock (painted with vigorous brush strokes). The bright colour of her red dress, the body anchored to the rock but with her dress billowing. She is firm and upright while the chaos of the weather around her leaves her unaltered. A masterful painting and my favourite of the exhibition. The Beach from the same period, depicting children with smiling faces playing in the sand, is impressive and full of depth, it concentrates on the girl in the centre of the frame, again with a splash of red this time in a headdress.
This is an interesting collection of works that has a good grounding. The Laing offers a large amount of art for its size and the rest of the museum is free and open, so worth wandering around.
Challenging Conventions runs until 21 August 2021.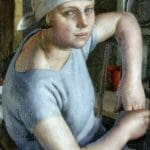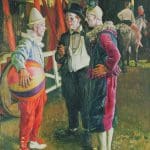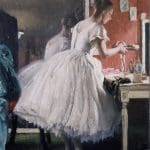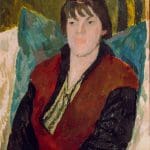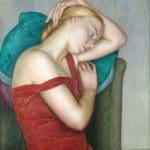 Expanded Interiors Re-Staged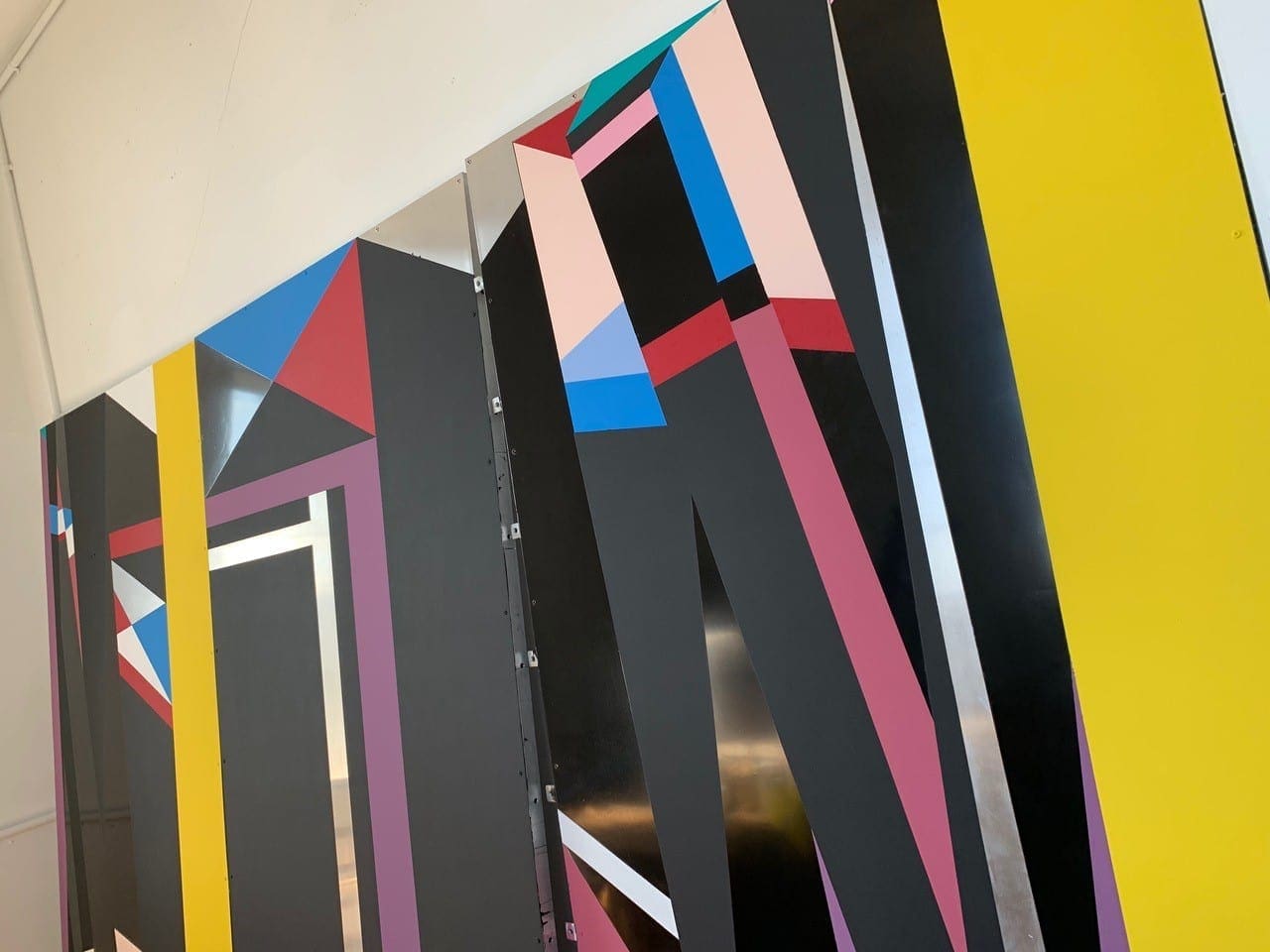 While in the city I took the chance to see a work in progress of the visual artist and Professor in Fine Art at Newcastle University, Catrin Huber. Her work Expanded Interiors Re-Staged is a show originally seen by 600,000 visitors in two Roman houses in Herculaneum and Pompeii. Inspired by the wall paintings preserved for over 2,000 years Catrin has opened a conversation of space within a space. Offering 3D art, installations and new commissioned works by fellow Newcastle artist Rosie Morris this promises to be something of a summer extravaganza.
The immersive piece will involve a journey through rooms with real and imagined space as the contrast linking it together. Using high end archaeology techniques, digital technology and contemporary art in one space should prove to be interesting to say the least. Expanded Interiors Re-Staged runs 3 July to 10 August 2021.
---
Challenging Conventions
Runs to 21 August 2021 at the Laing Gallery Newcastle. Open 10am to 4:30pm (closed Sunday). Tickets £10. For more information, visit: https://laingartgallery.org.uk/
Main image: A Balloon Site, Coventry, 1943 by Knight, Laura; Imperial War Museum, London, UK.
Neil Hennessy-Vass
With careers encompassing broadcasting, photography and food the next adventure for Neil was to take up travel writing. His natural curiosity has meant the last 10 years have been spent trotting around the globe writing about and photographing all he experiences. Never happier than ordering a rare Bourbon in some far-flung bar while checking to see his passport isn't out of date, preferring to take the path less trodden even if it takes a little longer. Neil is an award-winning journalist and photographer who lives in London, France and on things that move.