Mantis Group: The Conscious Gardiner
Mark Bibby Jackson
Posted on 21st Jun 2021
Travel Begins at 40 talks with Paul Gardiner, the CEO of conservation-focused hotel chain the Mantis Group founded by his father conservationist Adrian Gardiner in 2000.
What is sustainable tourism to you?

Travellers need to be made aware that a holiday is much more than a trip, it's an investment. Whether it be buying local produce, supporting a conservation project or simply edutainment within the country – this is necessary to drive and see change. It is about human rights and sustaining communities, not just about environmentalism.
I believe a new traveller is beginning to emerge from Covid, a more conscious one – especially the younger generation who are far more mindful about the well-being of the planet. So, this is going to force the industry's hand and it's going to be a case of "adapt or die". I think however that this transition is going to be a slow one, that is until governments around the world start to really put pressure on the industry to make important changes, this will speed up this change.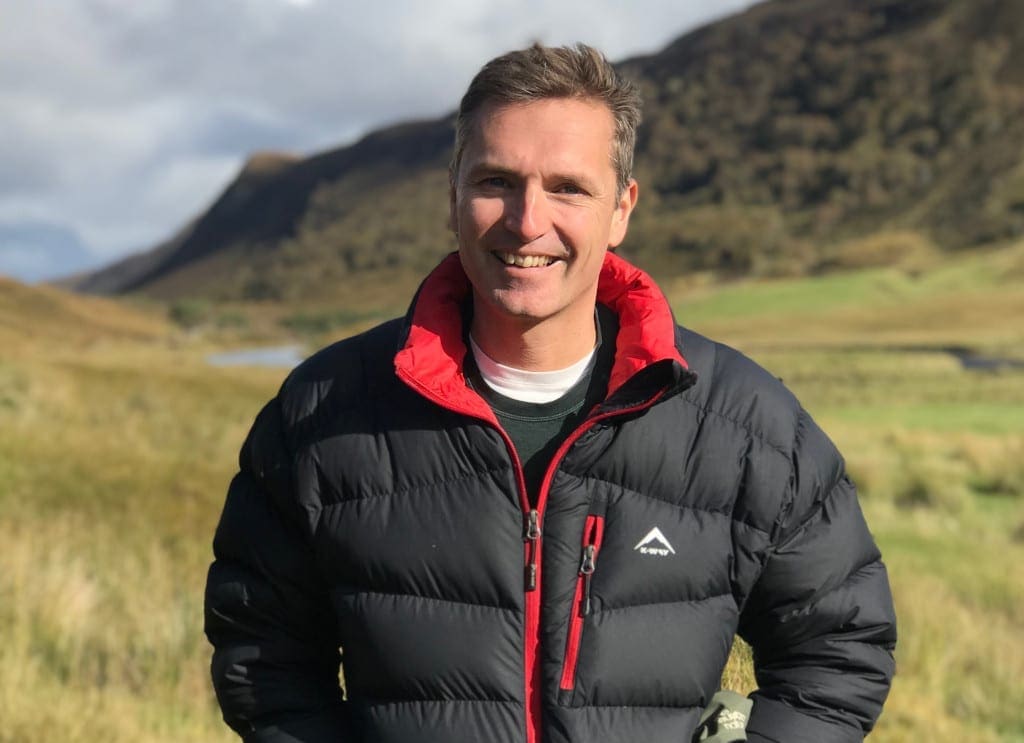 How did the Mantis Group and CCFA start working together?
Mantis together with its partner, Accor created the charitable foundation, Community Conservation Fund Africa (CCFA). Mantis is a leading, conservation-focused, hotel group with luxury hotels, eco-lodges and waterways experiences located across the globe. Mantis' sustainability goals are achieved through the Mantis Impact Experiences division, as well as through CCFA's community initiatives.
How does the CCFA work?
CCFA was formed to address social and environmental imbalances and to find a workable solution to the growing conservation crisis. It does so through grant-giving, education and working in partnership with local communities to implement management systems on the ground, which will protect the wildlife and the wilderness areas.
Without wildlife, there will be little to no tourism into Africa
A key objective is to ensure that tourism is instrumental in changing the conservation crisis, as without wildlife, there will be little to no tourism into Africa.
The CCFA is one of the first non-profit companies to collaborate with three other non-profit entities to form a value-aligned conservation community: African Parks, Tusk Trust and Wilderness Foundation Africa.
Guests who visit the 30+ Mantis Collection hotels, eco-escapes and waterways play an important role in supporting conservation-led travel and hospitality. It's about curated destinations, inspired by sustainable adventures.
Through our projects and interventions, we are trying to shift mindsets, to encourage people to become more accountable for their actions and to safeguard our wildlife and wilderness areas. Whether it is tourists visiting our properties, our suppliers, team members or the local community, we want to incentivise everyone to preserve our planet.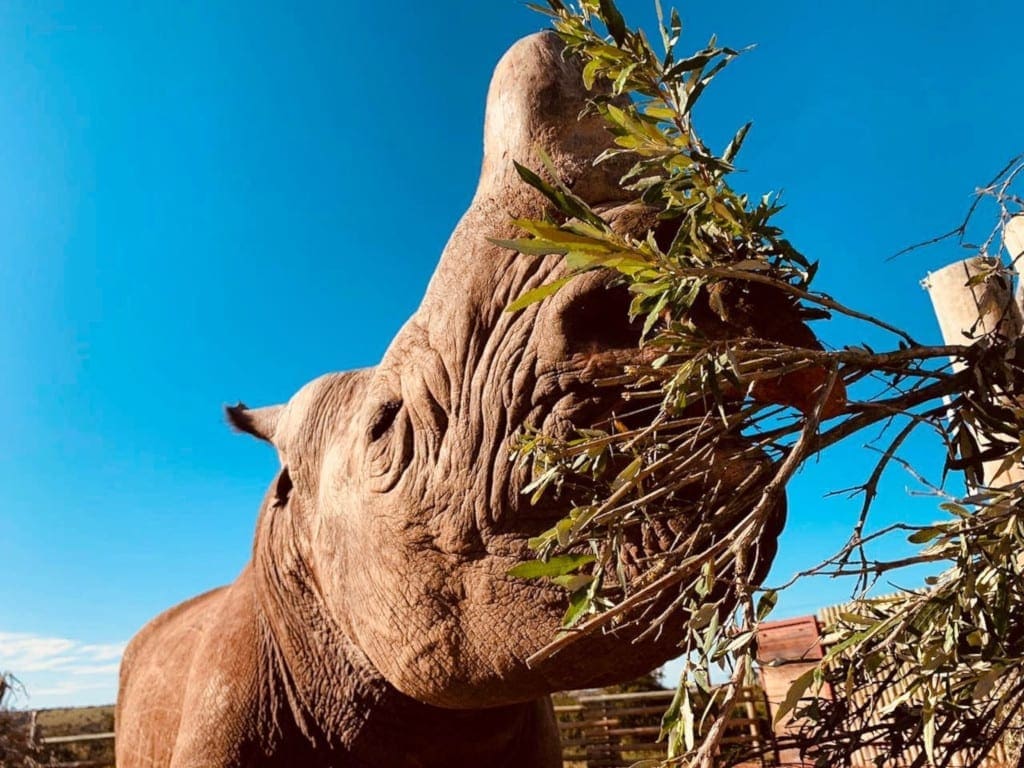 Can you explain how the Mantis Group works towards creating sustainable game reserve experiences in Africa?
Tourism depends on conserving the environment but, equally important is uplifting, empowering and integrating local communities. There needs to be a symbiotic relationship between fauna, flora and local communities to protect our natural assets.
Since its inception – Accor and Mantis working together with CCFA – have invested R7.5 million to uplift communities and preserve conservation. Each project is sustainable and, for every community member we work with, the investment sustains eight or more dependents.
Everybody has a part to play in Africa's future. Guests too, are an important cog in the conservation cycle, through the payment of conservation levies and supporting projects run by CCFA at each of the properties.
---
Did you know that 23 June was World Female Ranger Day?
---
Specifically how do you benefit local communities?
CCFA through Mantis have innovated many initiatives that combine social, environmental and economical sustainability. These include Greening The Community – a three-phase initiative: education about indigenous trees and plants, planting to provide food, medicine and shade and finally to provide safe communal space with a coffee shop and a nursery.
These out-of-pocket communities have to feed their families through other means – and this is where poaching becomes rife
Another, the Adopt-a-Hive campaign, launched on World Bee Day involves bee conservation while also empowering local community members to manage apiarists. CCFA donates hives to members of the local community, trains those members in bee-keeping and finally purchases the honey from that local community member to use at Mantis properties.
How does the luxury safari experience help to preserve wildlife in Africa?
The luxury travel industry plays a huge role in economies across the globe. According to a report by U.K.-based consulting group Barton, the luxury global travel ecosystem is valued at $2.05 trillion. It is a vital component in the distribution of wealth across the globe.
Luxury travel's impact is especially important across small or lower income countries. The distribution of that wealth can help fund foundations such as CCFA whose objectives are to preserve wildlife.
What unique experiences do your guests enjoy at the Mantis Group?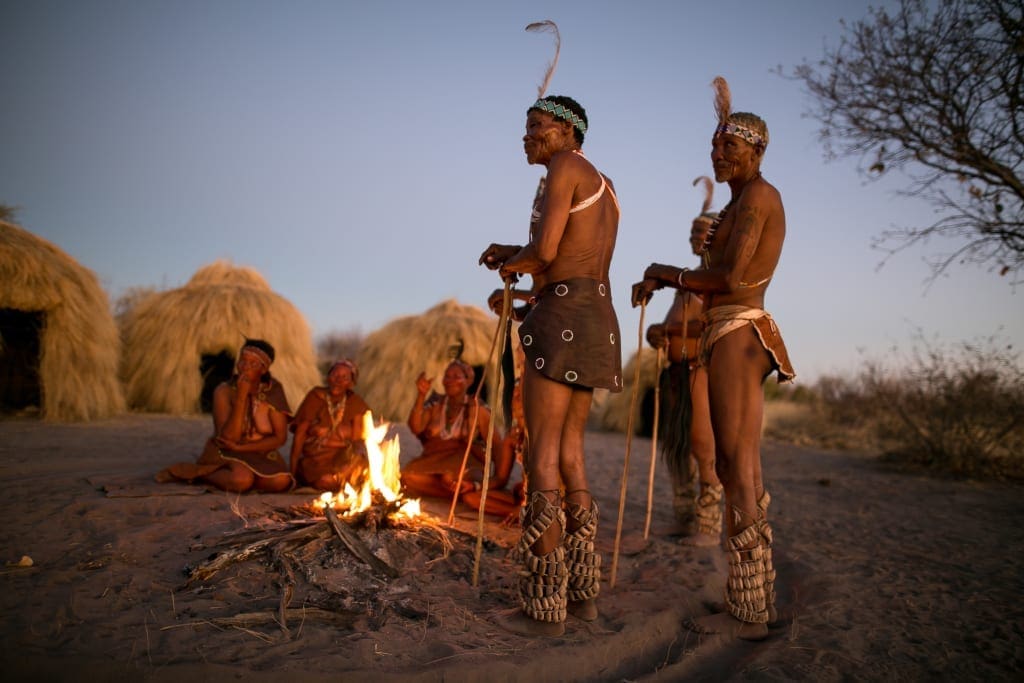 There are so many different experiences available at Mantis I can't possibly mention them all. A few to demonstrate the wide range:
The Rhino Conservation Experience – an unforgettable, hands-on safari experience, focused on Rhino Conservation in South Africa.
The Zambezi Queen – a unique water-based safari on the Chobe River which provides a scenic view of wildlife framed by the riverbank.
Conserving Great White Sharks – we support the conservation of marine species including the notorious Great White Sharks of South Africa. We offer the opportunity to take part in ocean research alongside marine biologists, conservation of marine species and community outreach work.
Feline Fields, Botswana – meet the Ju- Huansi and Kung bushmen communities in the Botswana Kalahari. Original occupants of this part of Africa with lineage tracing back thousands of years, the bushmen (also known as the San) live as their ancestors once did.
How has Covid – and the lack of tourism – affected Mantis, local communities and wildlife?
Local rural based communities that sustain their livelihoods from ecotourism have been left out of pocket, ecotourism across conservation-based areas is largely sustained by international tourists. The reserves cannot be sustained by domestic tourism alone – the model is completely broken without inbound travel and there have been mass staffing layoffs. And so, these out-of-pocket communities have to feed their families through other means – and this is where poaching becomes rife. While the rest of the first world believes that wildlife and nature has bounced back during lockdown, you only need to scratch under the surface of many African countries to figure out that in fact there's more pressure on the wilderness now than ever before.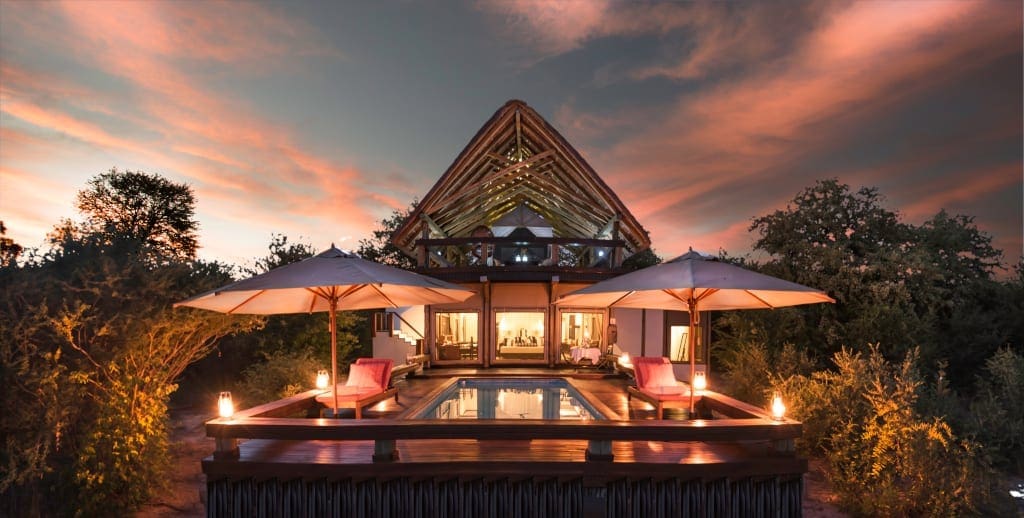 What have you done to mitigate against this?
Mantis via its partner Accor distributed thousands of food parcels to the local communities affected by the lack of international tourism – we've done this via CCFA. The purpose being to help these families through this awful period and also to prevent them from having to go and poach wildlife in order to sustain their families.
Many people are concerned about visiting Africa now. How can you allay their concerns?
Welcoming, safeguarding and taking care of others is at the very heart of what we do and who we are. The health, safety and well-being of our staff, guests, owners and partners remains our top priority as the world goes through this unprecedented crisis.
Accor has been prioritising the safety of its guests on a daily basis for more than 50 years, thanks to our high standards of hygiene and cleanliness applied by all our brands around the world. Due to the Covid-19 pandemic and to ensure the safety of our clients and employees as hotels reopen, Accor has elevated those norms even further by launching a unique cleanliness and prevention label: ALLSAFE.
The ALLSAFE global cleanliness & prevention standards have been developed with and vetted by Bureau Veritas, a world leader in testing, inspections and certification. All the Group's hotels must apply these standards, including Mantis, and will be audited either by Accor operational experts or by third-party auditors such as Bureau Veritas to receive this label.
What can people do now, if they are not yet ready to visit Africa?
We would like to invite people to make a tangible difference in different ways:
CCFA will plant a tree planted on their behalf here.
Adopt a beehive here.
Other ways to support local communities and wildlife, such as adopt a rhino can be found here.
How worried are you about the future of the conservation of animals in Africa?
Africa's wildlife has been under persecution for decades and so we're very familiar with the onslaught of poaching and the illegal trade in wildlife. We're obviously fearing the worst now and expect a massive surge in rhino poaching (for example) when trade channels begin to open and so we need to be vigilant and many of the NGO's both locally and internationally are going to need to raise big funds to help curb this – Mantis would like to encourage the international public to get behind the cause.
---
For more information about the Mantis Group, click here.
Mark Bibby Jackson
Before setting up Travel Begins at 40, Mark was the publisher of AsiaLIFE Cambodia and a freelance travel writer. When he is not packing and unpacking his travelling bag, Mark writes novels, including To Cook A Spider and Peppered Justice. He loves walking, eating, beer, isolation and arthouse movies, as well as talking to strangers on planes, buses and trains.