Rwanda Travel: Community at Heart of Tourism
Mark Bibby Jackson
Posted on 14th Jun 2021
Travel Begins at 40 chats with Belise Kariza, Chief Tourism Officer, Rwanda Development Board about Covid, Sustainable Tourism and the future of Rwanda travel. 
How badly has Rwanda been affected by Covid?
There is no denying that Covid-19 has had a devastating impact globally, but the Government of Rwanda's response has been exemplary. Rwanda has a population of 12 million people and since reporting our first Covid-19 case in mid-March 2020, we have recorded 26,529 cases and sadly, 349 deaths. The Government was quick to respond to the pandemic and take action, vowing to identify every coronavirus case and implementing stringent lockdown measures. We quickly mobilised contact tracers, set up national and regional command posts to track cases and even leveraged the use of technology by using robots and drones in our Covid-19 clinics to take patients' temperatures and deliver supplies.
I understand that all staff at Kigali International Airport and at RwandAir have been vaccinated against Covid, can you update us on the vaccination programme in Rwanda?
Yes, all staff at Kigali International Airport and RwandAir have been vaccinated against Covid-19 which is a great step towards protecting both the community and visitors alike, whilst also playing our part in ensuring international travel is conducted as safely as possible. To offer an overview, the second phase of its national vaccination rollout is underway and it was developed based on scientific evidence and rooted in the ideals of equity – much like Rwanda's overall Covid-19 preparedness and response efforts.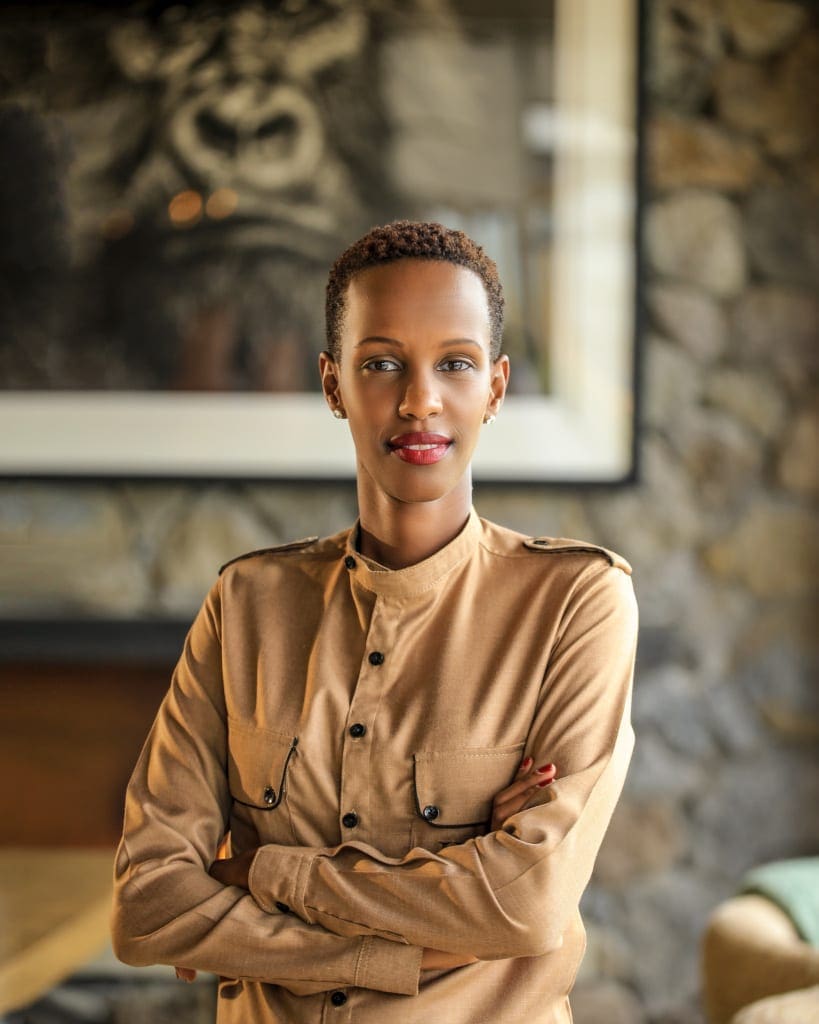 In agreement with COVAX, the country's Ministry of Health defined a clear plan, which had a priority list to ensure that essential workers and people most at risk of infection and COVID-19-related death would receive the vaccine first. The list included frontline healthcare workers, the elderly, individuals with underlying conditions, and people living in crowded settings such as refugees and prison populations. Other essential workers such as those employed in the education and security sectors and those employed in the country's tourism and hospitality industry have also been vaccinated. We received the first batch of vaccines in early March from the COVAX initiative: 342,960 Pfizer and AstraZeneca vaccines.
Today, 350,400 people in Rwanda have received their first dose of vaccines and the country has received 247,000 additional doses of the AstraZeneca vaccine. Administration of the second doses of the vaccine is well underway. Looking longer term, the government aims to have 60% of the population vaccinated by 2022 to meet this target.
Travel to Rwanda is opening to international tourism, how are you ensuring the safety of tourists?
The wellbeing of all travellers is Rwanda's top priority and the country has put in place robust health and safety guidelines to ensure this. Since August 2020 when we reopened our borders, all travellers, including those in transit, are required to present a negative RT-PCR test result taken within 72 hours of departure. For passengers entering Rwanda, a second test is then conducted upon arrival, with results delivered within 24 hours – during which time travellers are required to self-quarantine in designated accommodation.
In terms of tourism activity once in the country, the rangers, guides, vets and all hospitality staff working in the national parks are tested for coronavirus every two weeks and kept in isolation between tests to minimise risks. Rwanda's commitment to ensuring safety for tourists and locals alike is evident through the way we received the world's first-ever global safety and hygiene stamp in August 2020, which was launched by the World Travel & Tourism Council (WTTC). The safety stamp is a form of accreditation which recognises the efficiency of the global standardised health and hygiene protocols Rwanda has adopted, protocols that are specifically based on guidelines laid out by the World Health Organization (WHO) and the Centre for Disease Control and Prevention (CDC).
RwandAir is the first African airline to trial the IATA Travel Pass, how will this work in practice?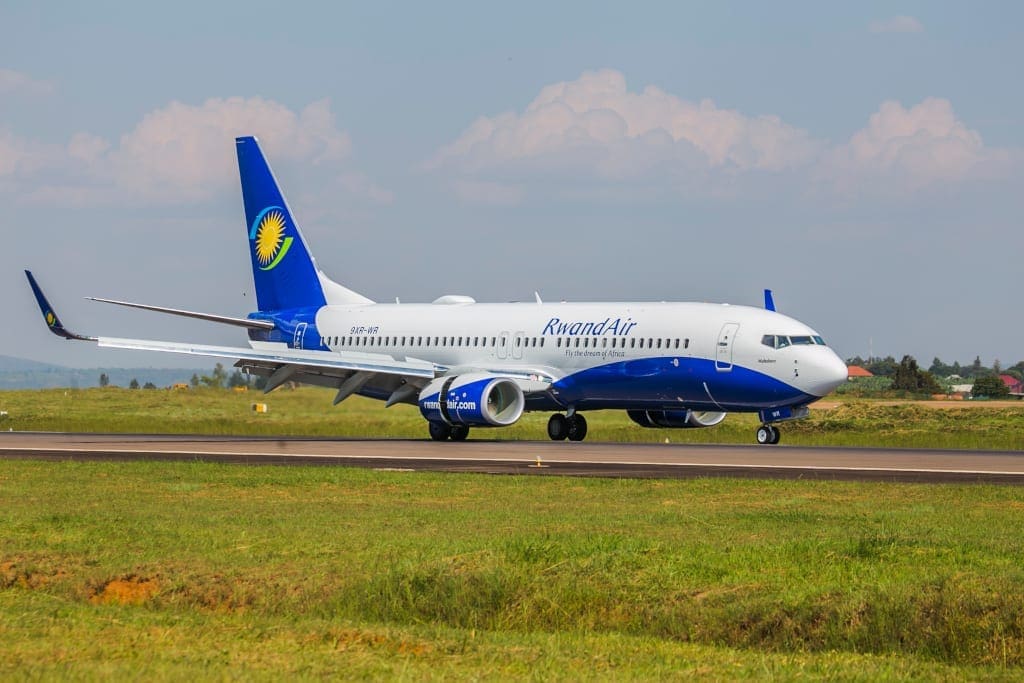 The result of this is ultimately to ensure safe and seamless international connectivity. In April 2021 the national airline welcomed a three-week trial plan for customers travelling between Kigali, Rwanda and Nairobi, Kenya. The IATA Travel Pass is a digital application with the sole purpose to help passengers verify their compliance with COVID-19 test or vaccine travel requirements securely and in turn provide governments with the confidence to reopen borders.
The RwandAir customers participating in the trial each had a 'digital passport' which verified that their pre-travel COVID-19 test or vaccination meets the requirements of the destination they are travelling to. The aim is for passengers to be able to safely and securely share their test and vaccination certificates with participating authorities and airlines around the world to ensure smooth and seamless travel. We expect this trial to be successful and look forward to having these predictions confirmed so that we can officially implement it into our recovery strategy moving forward.
Gorilla trekking is a key part of Rwanda Travel. What measures have you taken to ensure the safety of tourists, the gorillas and the guides during Covid?
Rwanda is a rare example of how luxury eco-tourism is driving the country's travel industry to great heights. Thanks to a welcoming environment for investment and a commitment to environmental protection, Rwanda is now home to some of the most spectacular eco-lodges and resorts in East Africa. Rwanda's national park network is also leading the way in sustainable tourism.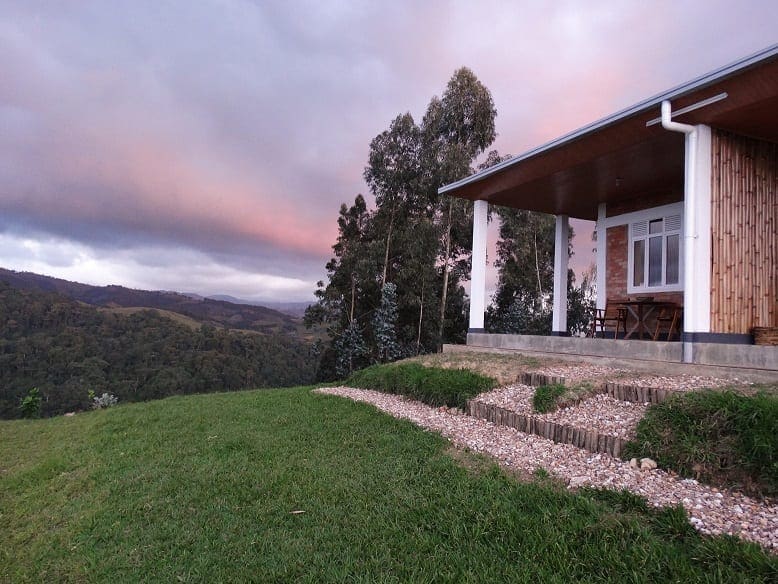 Visiting endangered mountain gorillas in Volcanoes National Park is an investment in their conservation and in supporting the communities surrounding the park while Rwanda is also home to the oldest protected mountain rainforest in Central Africa, Nyungwe National Park and Africa's largest protected wetland, Akagera National Park.
Rwanda's Gishwati-Mukura protected reserve spans across 8,400 acres with lush mist-covered forests, primates, waterfalls and native Umushwati trees. However, Gishwati-Mukura wasn't always so abundant: in the early 2000s, 98% of the woodland was diminished due to increased human settlement. The Government together with the local community and the Forest of Hope Association, undertook a major restoration effort to bring the area back to health and rewild the forest.
Today, eastern chimpanzees, golden monkeys and side-striped jackals roam freely throughout the vegetation, amongst dozens of varieties of bats, frogs and birds. Carefully curated ecotourism projects such as guided nature hikes, chimp and monkey tracking, bird watching and visits to the waterfalls have helped to fund conservation, whilst providing income and enrichment for the surrounding communities. Gishwati-Mukura is living proof of the impact that communities can have when they pull together, put the planet first and work to restore landscapes.
How does tourism in Rwanda serve to benefit local communities?
Wildlife tourism, conservation and improvement of community livelihoods go hand-in-hand in Rwanda, each one serves to benefit the other, the profits generated get fed back directly into the local communities and the wildlife, creating both jobs and revenue. It has been proven that by turning the endangered mountain gorillas into profit-hubs each gorilla family could turn around $12,000 for an hour's "work" each day. Consequently, the profits generated by each gorilla family results in the gorillas' protection and jobs for locals, allowing the numbers of endangered mountain gorillas to recover and the number of Rwandans in secure employment to increase. Tourism currently employs over 164,000 people in Rwanda and its contribution to the GDP in 2019 was over 11%.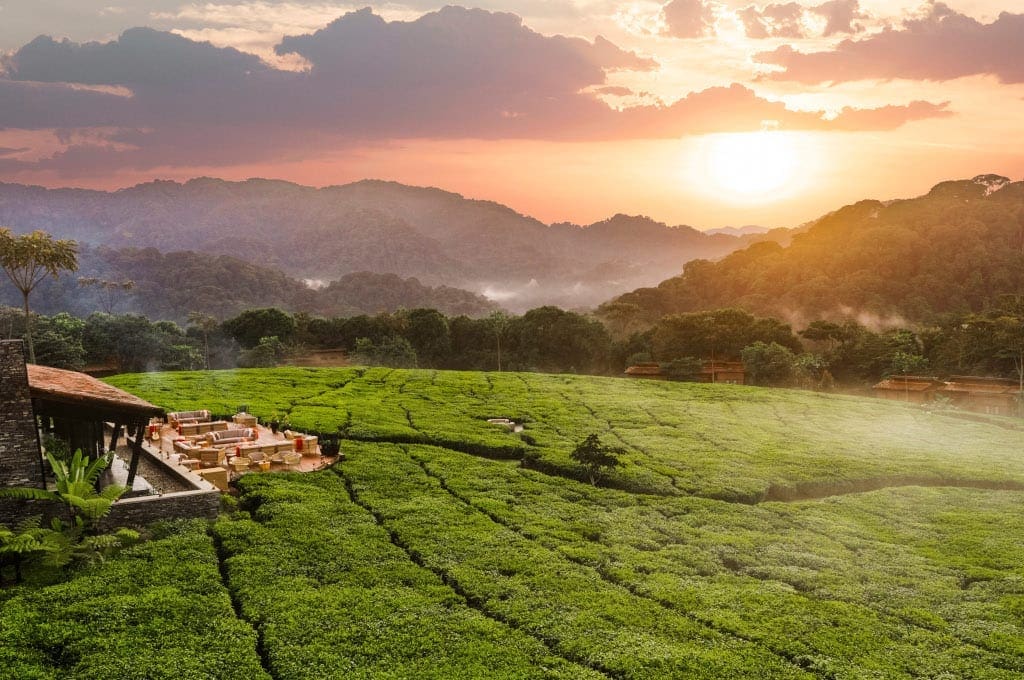 The community is at the heart of Rwanda's tourism industry. An example of this is SACOLA (Sabyinyo Community Livelihood Association), a non-profit-making association created in 2004 by the population surrounding Volcanoes National Park through the assistance of the Rwanda Development Board and the International Gorillas Conservation Programme (IGCP).
The association started with 34 founder members representing communities of sectors surrounding Volcanoes National Park with the aim to improve the livelihoods of the community surrounding the park and at the same time contribute to the conservation of the park and mountain gorillas.
RDB in partnership with the African Wildlife Foundation (AWF) through the IGCP helped the association to acquire a world-class lodge, Sabyinyo Silverback Lodge and the association uses the income from the lodge to drive socio-economic development and conservation initiatives. Total revenue from the lodge now stands at over US$3.3 million and has directly benefited some 6,000 households in Musanze District in Rwanda.
Many people are worried about travelling overseas for the foreseeable future, how would you persuade them to visit Rwanda?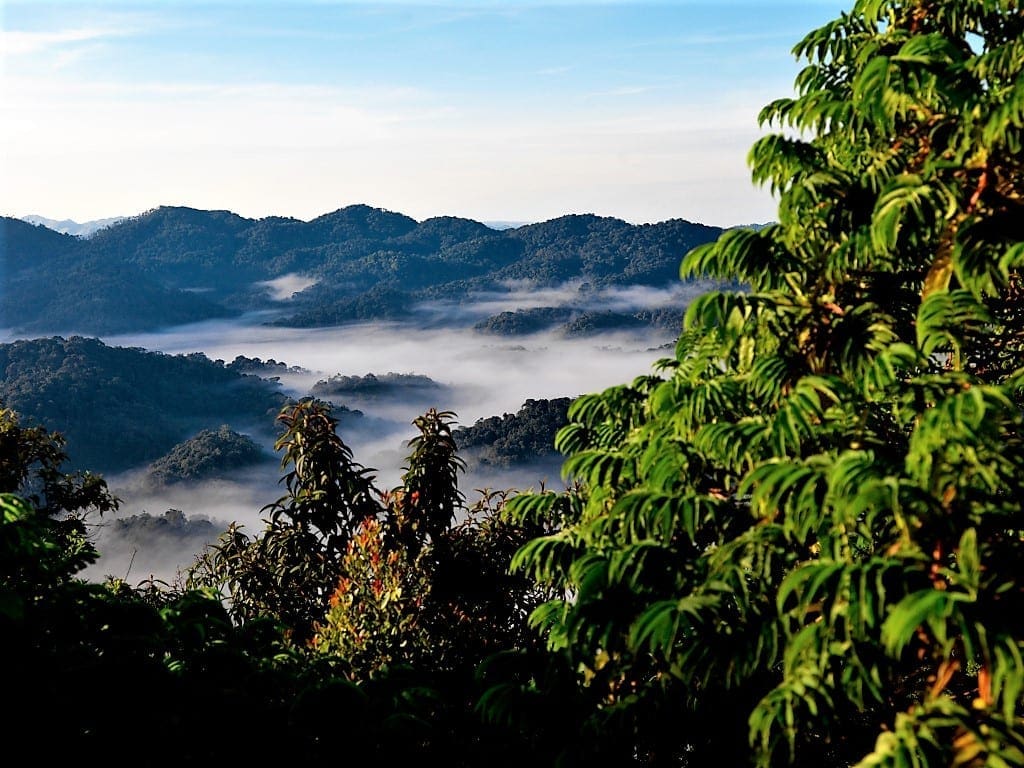 Rwanda's tourism industry is adapting to create a safe environment for travellers and operators, in order to thrive in these unprecedented times. The pandemic has reminded us of the power of travel as a force for good in protecting wildlife, supporting local communities and sharing educational and memorable experiences.
We therefore encourage all travel enthusiasts and avid explorers to take advantage of this unique opportunity to venture out and experience the beauty of nature and the adventures that await them in our "Land of a Thousand Hills".
---
Rwanda Travel Advice
To learn about Rwanda's reopening measures, Rwanda travel restrictions and entry requirements go to www.visitrwanda.com/rwanda-reopens/ and www.visitrwanda.com/frequently-asked-questions/.
More information on RwandAir's safety protocols can be found here: www.rwandair.com. 
Main Rwanda travel image of Gorilla Trekking in Volcanoes National Park.
Mark Bibby Jackson
Before setting up Travel Begins at 40, Mark was the publisher of AsiaLIFE Cambodia and a freelance travel writer. When he is not packing and unpacking his travelling bag, Mark writes novels, including To Cook A Spider and Peppered Justice. He loves walking, eating, beer, isolation and arthouse movies, as well as talking to strangers on planes, buses and trains.