A Selection of the Best Places to Eat in London
Travel Begins at 40 Editor
Posted on 5th Jul 2021
Great British cuisine has long been hammered by foreign visitors. It's certainly a stereotypical view that food in the country is bad, but speak to people in the know, and they'll be quick to tell you that the view many visitors hold doesn't really reflect on today's offering. When assessing the options in London, for example, it couldn't be further from the truth.
London's restaurants are now some of the best in the world. Thanks to a diverse range of cultures and cuisines from nearly every corner of the globe, the offering in England's capital has never been so good. With bustling African, Portuguese, Turkish, Australian, Indian and a range of other communities, the food in the city is impressively vast and has taken on a range of different cultural influences. It isn't cheap on occasions, but you certainly get what you pay for. From cosy pubs to Michelin starred restaurants, there are plenty of options: you just have to know where they are.
With that in mind, here is a look at some of the best places to eat in London right now.
Hoppers
A Sri Lankan restaurant in multiple locations throughout the city, Hoppers is an establishment growing in terms of its reputation in recent times. Not only is it a welcoming environment, but the food on offer is of the highest standard. From the likes of egg-topped pancakes to bone marrow varuval and a selection of gorgeous curries from the region, Hoppers will get your tastebuds racing.
Smoke & Salt
Located in the multicultural area of Brixton, Smoke & Salt is in a shipping container, but don't let that put you off. In fact, it's a unique experience in itself, but the food makes it even more memorable. Offering a range of contemporary European cuisine, Smoke & Salt is well worth visiting. Tasty dishes such as its crunchy new potato halves over a yin-yang duo of sauces and its buttery nuggets of octopus and salsify in a large clamshell are spectacular. The menu is vast, though, and the prices aren't too bad either.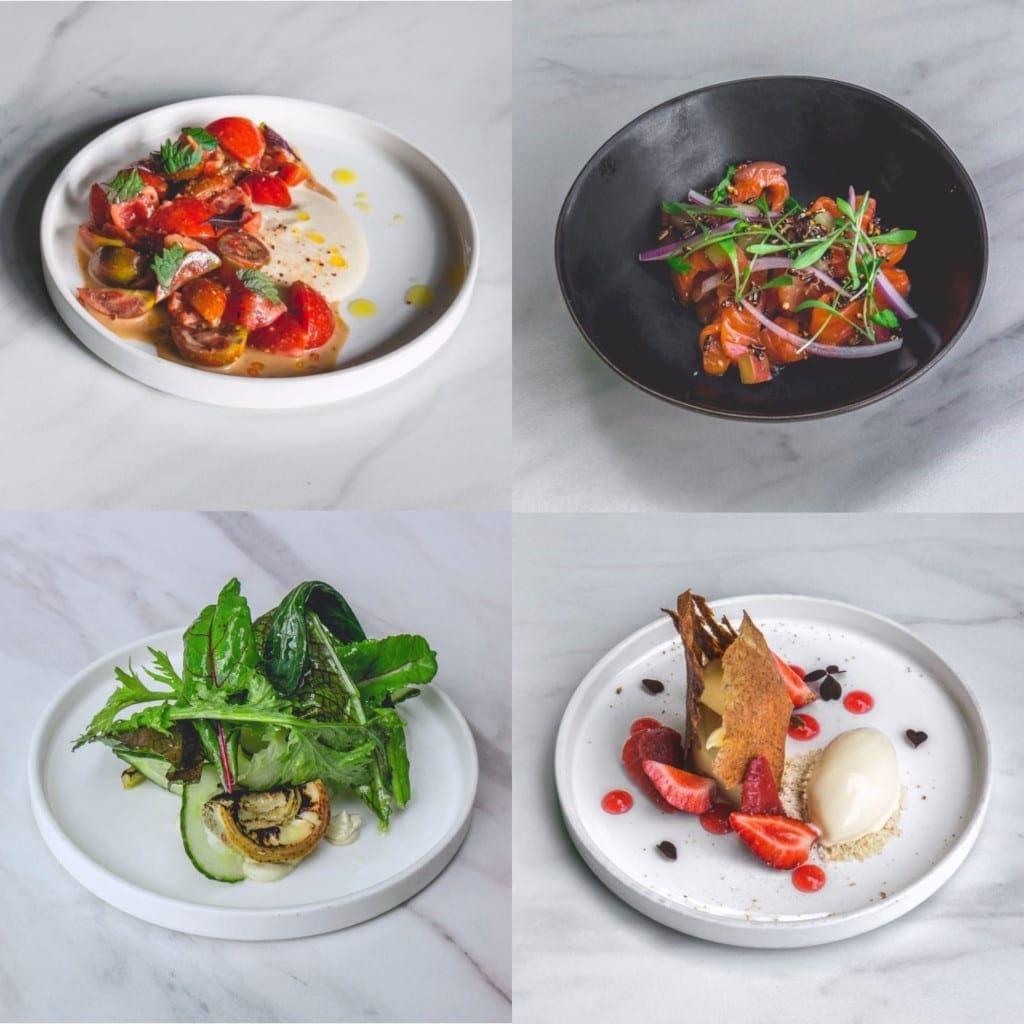 Padella
If you're keen to try some authentic Italian cuisine, then Borough's Padella is a fantastic option. A small pasta bar located in the market, Padella specialises in pasta dishes, but the menu changes a lot. You're guaranteed to be treated well in what is a casual environment. The market itself is worth visiting thanks to its vibrant and friendly atmosphere also. From people sampling cheese and wine to tired city workers settling down in a bar with a beer and a session of the Heart of the Frontier Slot Game, Borough Market is worth checking out. Padella, with its stunning offering of Italian treats, which are cooked right before your eyes, is one of the first places you need to visit should you go there.
The Counter at Sabor
Boasting a selection of some of the best Spanish grub you will ever eat, The Counter at Sabor is a hidden gem. Located on Regent Street, the restaurant's delicious menu comes from Nieves Barragán Mohacho, the owner and former chef at the much-loved Barrafina. With a range of stunning tapas, the food is simply flawless.
Temper
A favourite place to visit for many in Soho, Temper is owned by Neil Rankin, former head chef at the Smokehouse and Bad Egg. Temper certainly rivals them with its barbecued fusion treats. From Asian to Latin spices, the menu on offer at Temper is hard to beat. The restaurant's atmosphere is vibrant too.
---
Other options include Lahpet, Hawksmoor Seven Dials, Chicama, and 10 Greek Street.
Travel Begins at 40 Editor
Travel articles, news, special offers, festivals and events from the Travel Begins at 40 Editorial team and our global network of travel industry contributors.