Relaxing at Potton Hall Spa & Cottages
Eileen Wise
Posted on 26th Jul 2021
Eileen Wise checks into Potton Hall Country Spa & Cottages and spends a delightful time being pampered with her sister.
The flags of Zambia and St. George flutter in the breeze atop Potton Hall, a discreet country spa set in 10 acres of fields and gardens at the end of a narrow lane on the edge of the Dunwich Forest. It is here where Priscilla (from Zambia) and John (from the UK) Westgarth have over the past seven years created a haven for those in search of relaxation and repose, just the destination for a quiet weekend with my sister.
And didn't we need it. It's been a long year for most of us, confined to spaces of various sizes with limited access to friends and family, so we looked forward to a couple of days of recharging our batteries and being together (we are both doubled vaccinated). With spa treatments, a lovely restaurant, pool and surrounding walks in a beautiful part of East Suffolk on offer, this was a great way to kick off the summer.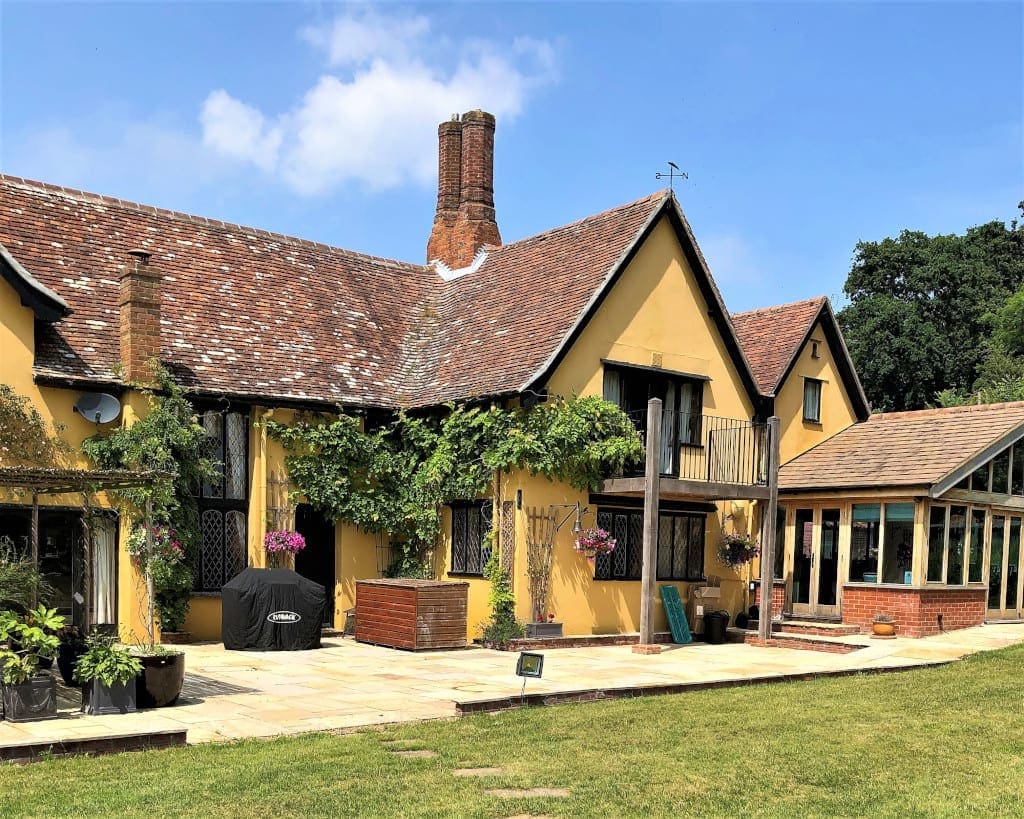 This part of Suffolk is just a few miles from the coast at Dunwich and within easy reach of the RSPB Minsmere Reserve, made so famous by Spring Watch. The picturesque towns of Southwold to the north and Aldeburgh to the south are also within half an hour's drive. But the region is not spoiled for choice when it comes to spas offering accommodation as opposed to hotels with spa facilities. This makes Potton Hall somewhat unique with its blend of serious luxury treatments, on-site accommodation and perhaps the biggest pull, a super-chilled, welcoming atmosphere in glorious countryside surroundings.
Potton Hall History
But opening a spa was not the original plan when the Westgarths bought the hall, an old farmhouse that still has vestiges of 300-year-old stonework, including tall, original brick chimney stacks. John had retired from his accountancy business and Priscilla, also an accountant, were simply looking for a quiet estate in East Suffolk, with a large garden and in easy reach of Norwich City's Carrow Road stadium, where John has a season ticket.
The gardens were wild and the outbuildings in need of repair, but the setting was idyllic. There was also a large barn, home to a glorious Steinway concert grand piano that was used primarily by classical musicians as a recording studio. The previous owners had built up a business renting it to recording labels. Priscilla and John agreed to carry on this business and the couple regularly welcome international stars including pianist Jean-Efflam Bavouzet, violinist Tasmin Little, baritone Roderick Williams and soprano Sarah Connolly.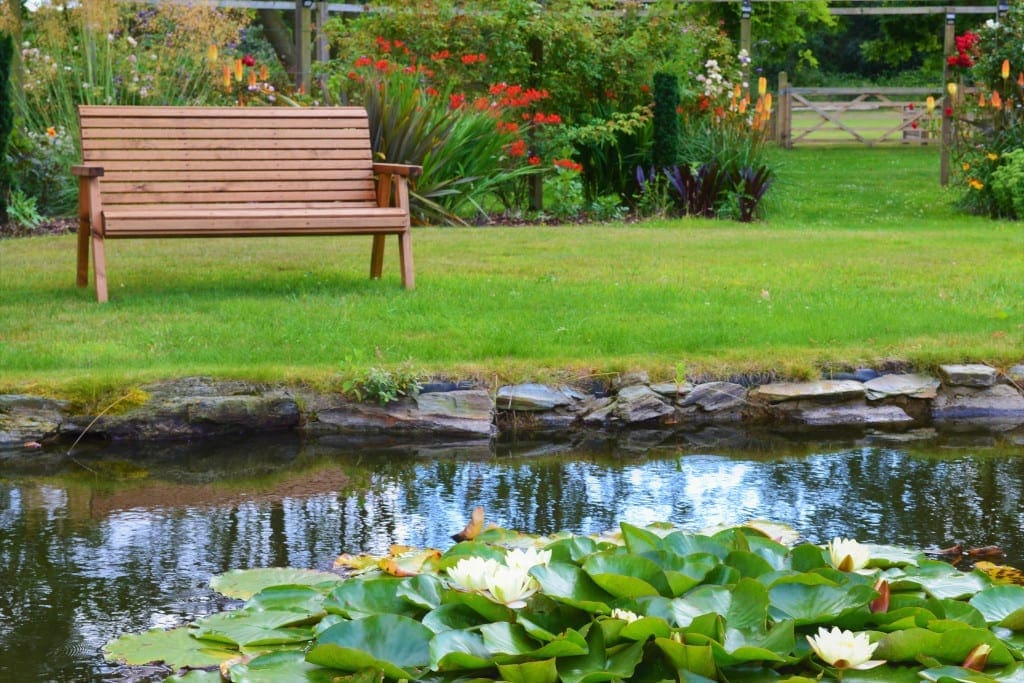 Today, Potton Hall Spa and Potton Hall Cottages are the main focus, at least for Priscilla. Though if you had told her back in 2005 that she would be running a spa with self-catering holiday cottages it would have surprised her.
Origins of Potton Hall Spa
"When we first moved in, I was looking for things to do and it all started when I decided to plant a meditation garden to grow vegetables to make healthy drinks," said Priscilla as she took my sister Deborah and me on a tour. She dug the quarter-acre patch all by herself and put in vegetable boxes and flowers.
Priscilla was soon sharing her healthy drinks and homemade lunches with locals who came for relaxation and meditation sessions on the camomile lawn. It was by popular demand that she started offering wellness retreats. She also built a sturdy large Yurt at the end of the garden for yoga classes; the sauna and steam room near the pool that had been put in for the family's use now serve as a draw for her wellness visitors and that's when the idea for the spa took shape. It was logical to add a jacuzzi, treatment rooms and an ultra-violet floatation suite in the remaining outbuilding. The conservatory, attached to house, now acts as an enclosed space to relax after treatments.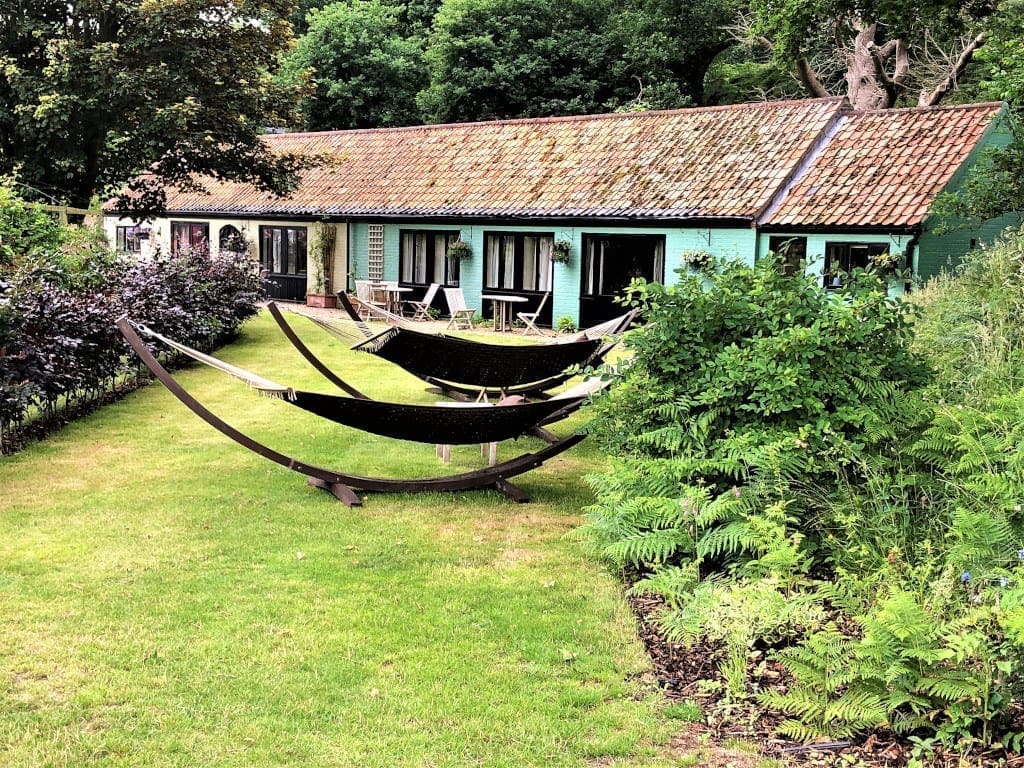 As the scented roses started to bloom on the newly-constructed pergola that forms a half-moon across the garden and the decision to commercialise the spa took shape, Priscilla decided to train as a beauty therapist too. The Yurt became a café and was opened to the public. And this year, Priscilla added the self-catering cottages. In the past they had only been used by the recording artists.
The spa offers a range of luxury treatments from facials to massages and there is also that luminous floatation room that we didn't use though Pricilla swears that a session a day gives her the energy to run the spa from dawn to dust. We opted for sitting out by the pool and reading instead. Anyone who come for spa treatments has use of the pool, sauna and steam room.
Potton Hall Café & Treatments
The Yurt café serves breakfast, lunch and dinner specialising in healthy produce, as much as possible locally sourced and organic. We particularly liked the brioche open sandwiches at lunch that came with smoked salmon and avocado. We had them served by the pool. At dinner our favourite was the spicy prawns. Although the menu focusses on vegetarian ingredients, there are also meat, seafood and fish choices. My sister particularly enjoyed her mussels.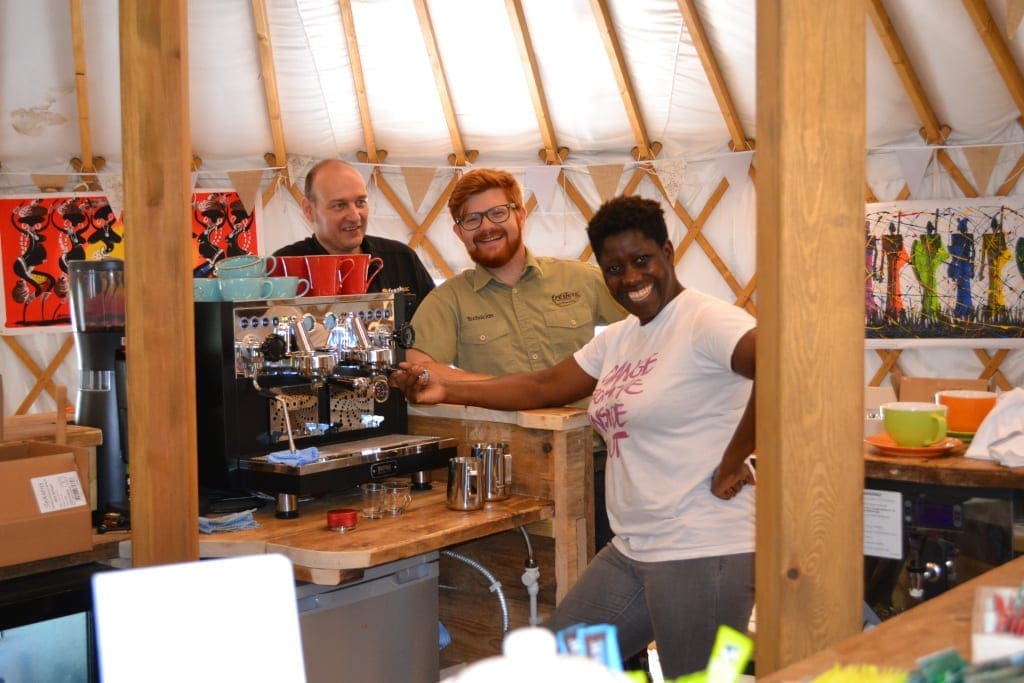 The atmosphere at Potton Hall is rustic chic and family friendly. Priscilla's enthusiasm for what she offers is infectious. She admits that when the place is busy it can take time to serve everyone and even makes a note of this on the menu.
"COVID has made it quite hard to manage the staffing numbers, but we do our very best," she says. Her sister Wamba, also a therapist, has joined the team too.
My sister had both a facial and a full body massage with Wamba, both of which were enjoyed greatly. My pedicure and massage with Maggie were also terrific. The spa uses the luxury Elemis line of products, which can also be bought.
Potton Hall Cottages
The two Potton Hall cottages are set back from the garden and can accommodate up to four people per cottage and pets. They have one double and a single bedroom with pull out couches in the living room area. Both have nicely appointed kitchens and bathrooms with showers. Priscilla stocks the kitchen with all the essentials for breakfast, including milk and juice in the fridge and a selection of bread, croissants, fruit and cereals.
Potton Hall Sculpture Trail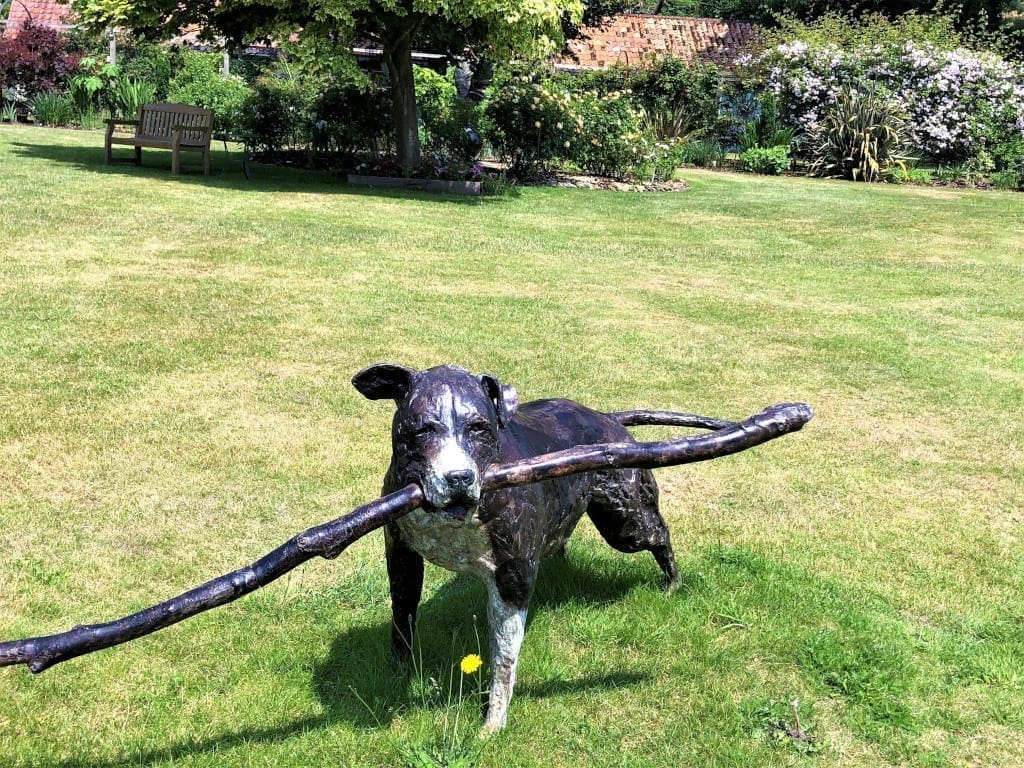 But it's not just the spa that appeals. Outside the cottages three large hammocks offer yet another area to lay back and relax. And beyond the swimming pool is a lush wildflower meadow that makes a beautiful backdrop on a summer's day. This year the meadow was home to an eclectic sculpture exhibition put on by Sculpture in the Valley, which also ran into the gardens in front of the hall.
When we visited about half the pieces were still in place. Tobias Ford's Pakefield Man, created for the Lowestoft First Light Festival, a giant iron sculpture of a man holding a spear, stood watch at the far end of the field that has mown paths that wend their way past the artworks. The sculptures will be on display until September and most are for sale in a silent auction. Artists represented include Craig Husband, who's powerful Dog with Stick sat proudly in the middle of the garden near the lily pond.
Dunwich Forest to Dunwich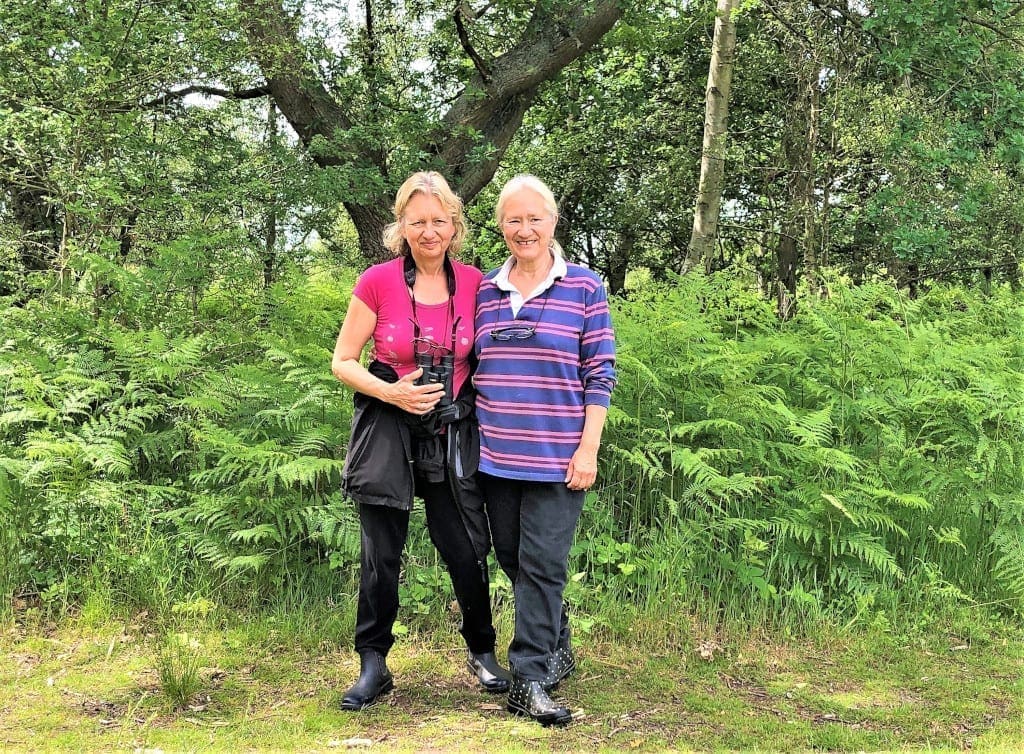 Just behind the cottages is Dunwich Forest. Although the paths are not well-marked it's relatively easy to find your way to the coast at Dunwich with its beachside café with views onto the marshes. We sat on the pebble beach watching the waves before heading back to Potton Hall. It takes about an hour – if you don't get lost – a nice way to work up an appetite for dinner.
Potton Hall Spa and Cottages are a hidden gem in a delightful setting. It's a combination of quiet luxury and friendly vibes that give it its unique charm. We finished our stay with a cup of tea on the lawn, chatting to John about his plans for the garden, with a fountain burbling in the background. Then back down the tiny lane, my sister to London, which is about a two-and-a-half-hour drive, and me to South Suffolk. You can enjoy Potton Hall as a spa away day but with the addition of the cottages, for people coming longer distances, it's now possible to turn the experience into a fully-fledged holiday.
---
Potton Hall Spa and Cottages
Potton Hall Cottages rent at £250 a night and come with a liberal supply of breakfast foods, coffee and teas. For more information click here.
Eileen Wise
Eileen enjoys writing about her travels and in the past when she headed up the PR for organisations such as The Economist and Reuters she travelled the world. She now works as a counsellor and lives in Suffolk with her writer partner Roger and a menagerie of a pony, two donkeys, three cats, two peacocks and four guinea fowl.