The Clarendon Hotel in Blackheath
James Clark
Posted on 9th Sep 2021
James Clark books into the Clarendon Hotel in Blackheath as his base for exploring the things to do in Greenwich, and discovers a most friendly gem.
If it's all about location then The Clarendon within walking distance of Greenwich wins hands down. The stroll to the hotel through Royal Greenwich Park and Blackheath Common was an absolute treat, on a warm summer afternoon.
The independently owned Georgian Hotel stands strong, and is perfectly located overlooking the Blackheath Common.
I was greeted warmly at reception, and chatted briefly to the young man at the desk. He was very efficient, and directed me to a small table to complete the check in form containing not one, but two pots of pens. One used by hotel guests and the other untouched. I felt reassured that Covid 19 prevention measures were firmly in place.
On further inquiry, I discovered that the team at The Clarendon Hotel were well ahead of the game when it came to safety measures, as it opened to NHS staff from Blackheath's hospital during lockdown periods.
And he wasn't the only excellent member of staff. I laughed and joked with the breakfast staff in the morning, and had an enjoyable conversation with the lady behind the reception area during checkout. If I was handing out points then the staff at The Clarendon Hotel get full marks.
My Room at The Clarendon Hotel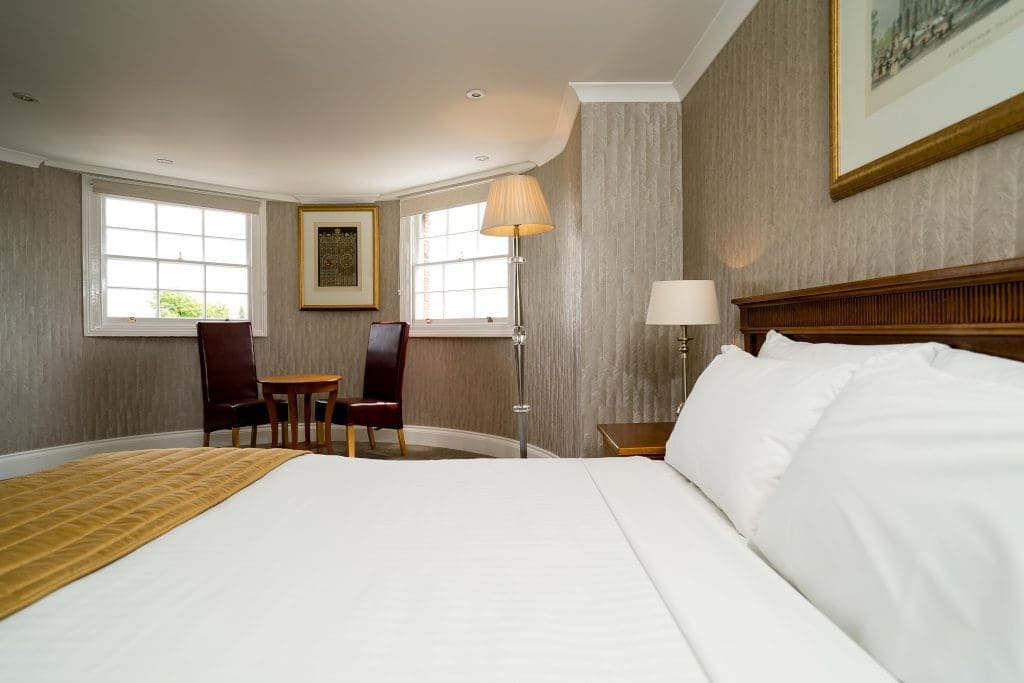 With 175 rooms to choose from I was happy to get a room on the second floor overlooking the common.
The room was airy and spacious due to its light colour scheme and two large windows, with curtains thick enough to block out the light when necessary.
The en-suite bathroom came with everything I could want and the double bed was comfortable. I had a good night's sleep.
All of the rooms include a work desk, a flat screen TV, complimentary tea and coffee and that all important free WiFi. Could you imagine life without it?
I didn't have the opportunity to check out the on-site Meridian restaurant, as I'd made dinner plans at Blackheath's The Ivy Café . But I chatted with guests over breakfast, and they spoke highly about dinner made from locally sourced produce.
Breakfast at The Clarendon Hotel Blackheath
I caught the waitresses eye before walking into the restaurant. She was seriously on the ball and showed me to a table, and brought me over a much needed pot of fresh coffee quickly.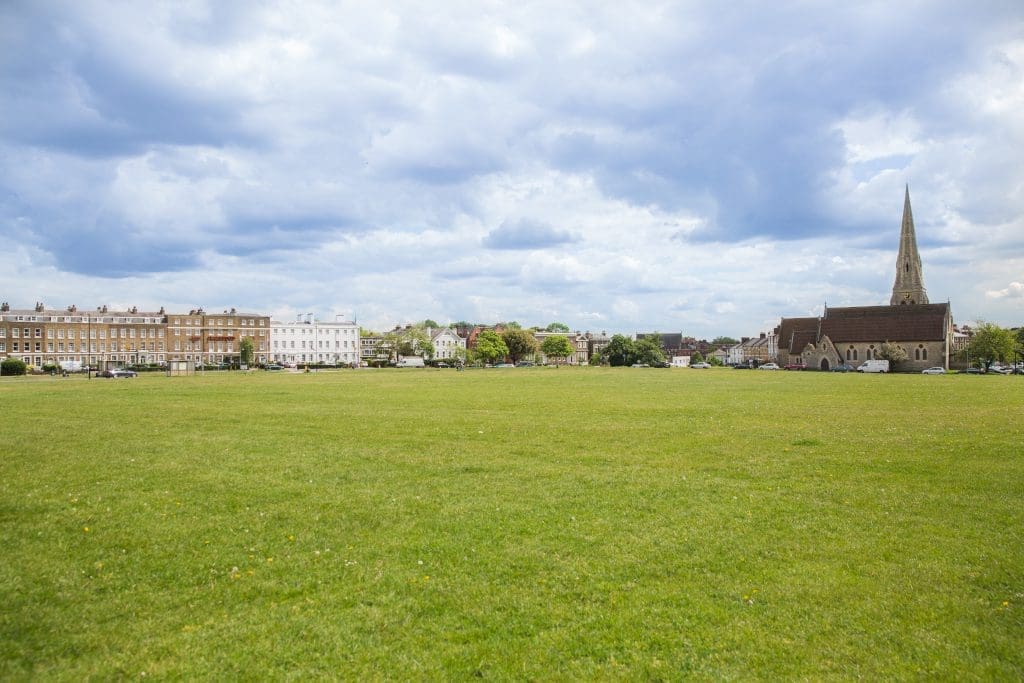 She told to me about the self-service breakfast, inquired if I needed anything else and politely walked off to greet newly arriving guests.
I'm not a fan of serving myself in the morning. I often find that the breakfast has been sitting around for too long. The thought of cold bacon and eggs does nothing for me.
I had nothing to worry about. Everything looked great; perfectly formed fried eggs, excellent quality bacon and sausages, baked beans, mushrooms and scrambled eggs. There was also a good selection of breakfast items suitable for vegetarians as well as yogurts and fruits.
Not only did it taste great, the breakfast was hot. Another round of full points for The Clarendon Hotel.
James' Verdict on The Clarendon Hotel in Blackheath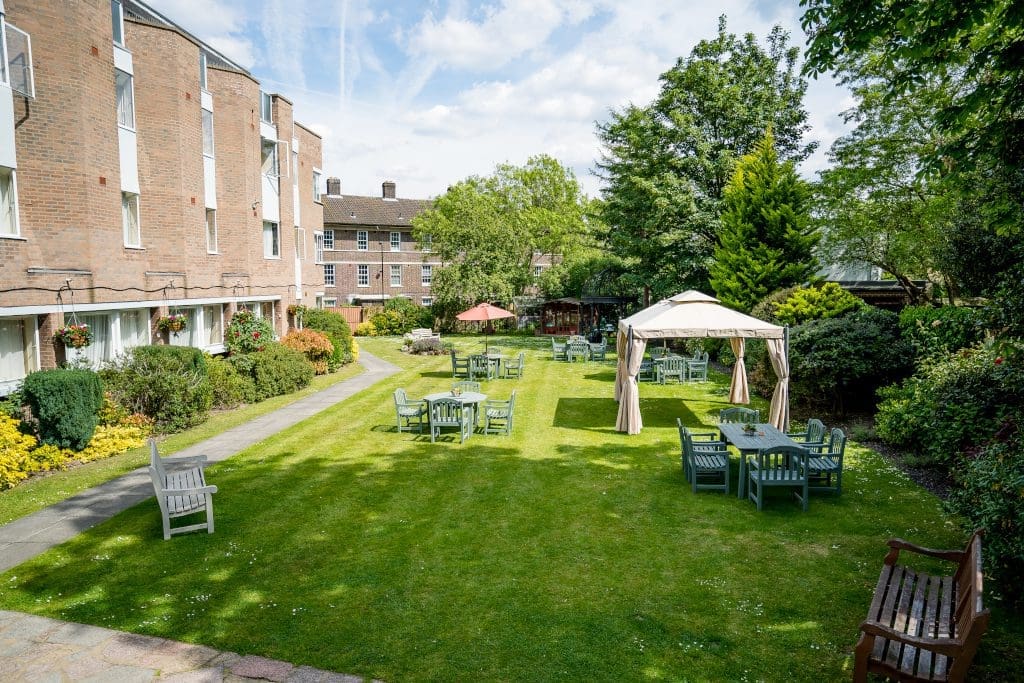 I'm often asked by our readers would I go back to the hotel? In this case, I'd love to return to The Clarendon Hotel in Blackheath. Next time I'll book at a table at the Meridian Restaurant.
Prior to lockdown, the hotel enjoyed a thriving clientele of regular business, leisure travellers and golfers. From what I can make out they are returning.
Double rooms are available on a bed & breakfast basis from £110 per night.
---
The Clarendon Hotel Blackheath Address & Details
Montpelier Row, Blackheath Village, London SE3 ORW
T: 020 8318 432.
W: https://www.clarendonhotel.com/.
All photos provided by The Clarendon. Article first published in our sister publication London Begins at 40.
James Clark
James Clark is a UK-based travel writer specialising in adventure and the great outdoors.
Upcoming Events

Subscribe to our newsletter