Discovering Historic Karma Salford Hall
Neil Hennessy-Vass
Posted on 13th Oct 2021
Neil Hennesey-Vass visits Karma Salford Hall to unearth a hotel rich with history set in one of the most beautiful spots in England.
Venturing out and about still has that feeling of frisson to it after all those months locked up during lockdown. A trip into the country is a welcome treat. As we drove through Warwickshire up to the north Cotswolds and the Vale of Evesham and turned into the drive of Salford Hall my heart missed a beat.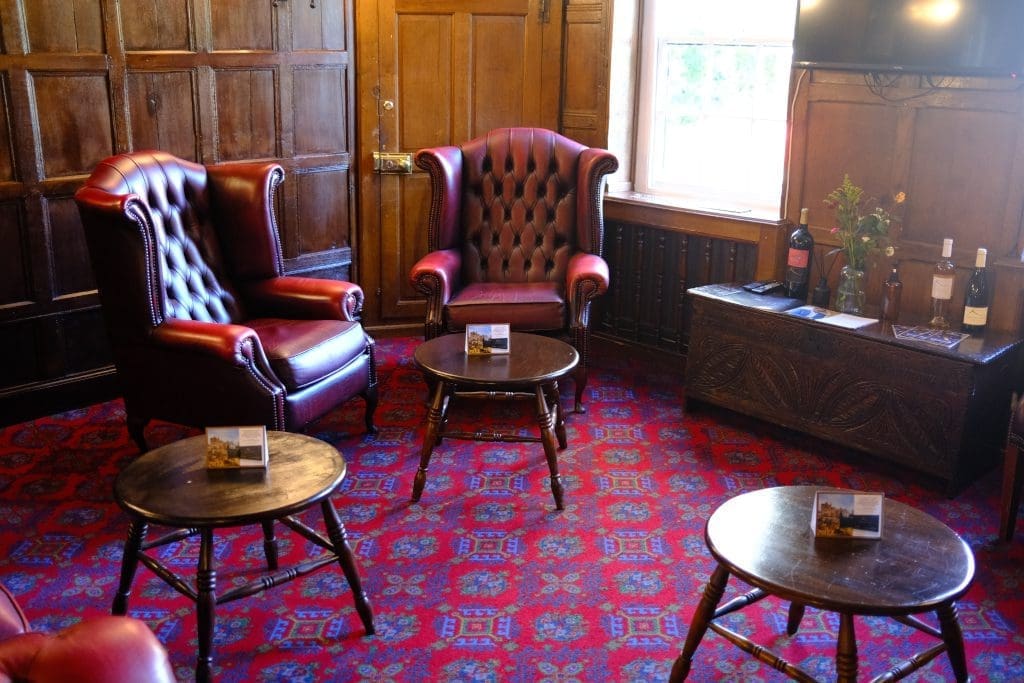 This is one fabulous building, powerful, imposing and steeped in history, it dates from 708CE as a gift from the King of Mercia no less to the Abbey of Evesham. It also has a mention in the Domesday Book. Most of the Hall is 14thcentury, it has a pedigree as long as a knight's lance and is full of secrets, but more of that later.
Fun and Games at the Karma Salford Hall
The Karma Group run an international operation with aplomb. Started in India by the Chairman John Spence in the 90s the extent of his Karma resorts now stretches to 24 countries including most of Southeast Asia, the Mediterranean, and now in the UK. Salford Hall is set to be the European flagship. There are plans afoot for a wild swimming pool in the grounds and a dedicated yoga hut.
It's the sort of place that is at home hosting a grand wedding or a private party for your 40th birthday
Right now, the hotel offers 34 bedrooms across a couple of buildings, I stayed in the main house which also has the restaurant, snooker room and library. Getting the picture yet? It's a big country house vibe with some fun thrown in, the library has somewhat ironically a juke box (silence is frowned on here), the snooker room has a turntable and some cool vinyl and an original Packman machine from the 80s. The bedrooms are comfortable, ours had a four poster bed and the thoughtful touch of interesting books to read next to the bed did not go unnoticed.
It's the sort of place that is at home hosting a grand wedding or a private party for your 40th birthday. The staff are great, a reassuring eagerness to please emanates from all who work there. Douglas Cooper, the general manager has many plans for Salford Hall and has hit the ground running. They've only been open a few months but already the Karma karma has started to work its magic.
History of Salford Hall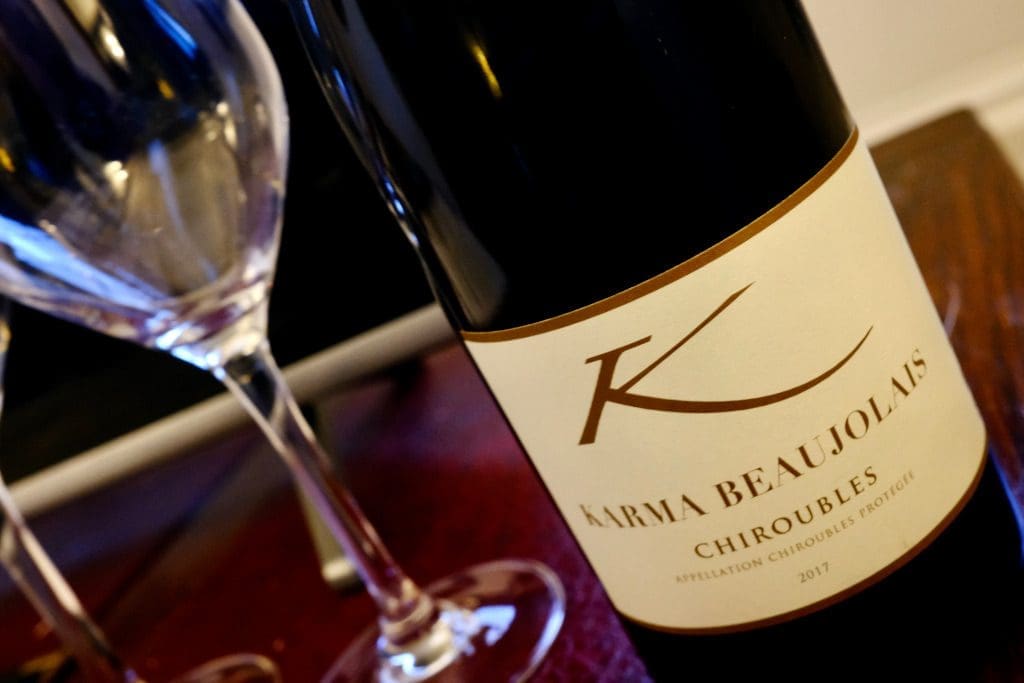 Maybe it's divine providence or maybe just coincidence that previous residents have included monks from the Benedictine Order who were famous for their entertaining and hosting of travellers and pilgrims from across Europe. During Henry VIII's reign there was a schism with the Roman Catholics, and he became head of the newly formed Church of England. He plundered Evesham Abbey and Salford Hall which was included in the lands and promptly sold it to his trusted friend Sir Phillip Hobby.
I mention this because like many grand houses of the era at Salford Hall has its own priest hole. Found at the top of the house accessed by what is said to be the oldest wooden staircase in England. As with all priest holes it is clever and ingeniously constructed. Behind a small cupboard door, you see some shelves, all is normal so far but with a gentle push of the lower shelf the whole bookcase swings inwards, hinged from the top to reveal the chamber of safety.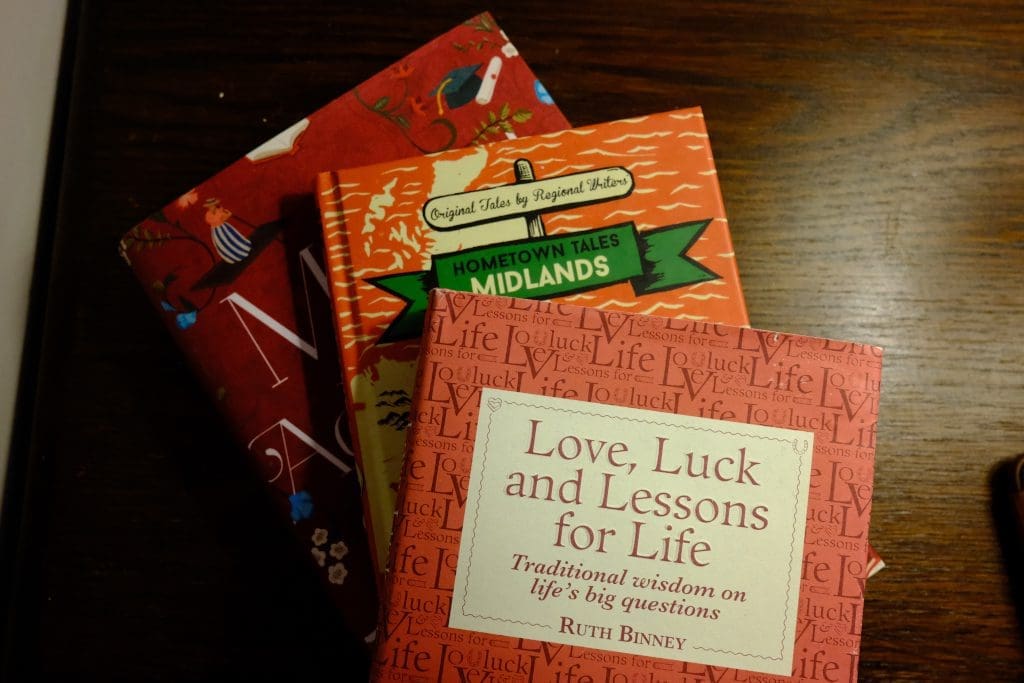 You can just lounge around in the sumptuous interior of the hotel, enjoying the conservatory, take a light lunch or tea there. Hang around in the panelled bar or even better if the weather is on your side sit in the secluded garden. There is a convenient door from the bar to make this as simple as possible. The Tempest, Salford Hall's restaurant offers a changing daily menu with much to recommend it, and a well curated and blissfully small wine list.
Discovering the Area Around Evesham
But should you wish to do a spot of discovery in the locale then you're spoilt for choice. Evesham itself is gorgeous, Stratford-Upon-Avon offers the biggest pull with Shakespeare lovers finding the birthplace of the Bard as well as the world-famous theatre. But for my money Broadway about 10 miles from the Hall is the best. A small, perfectly formed village with a range of shops including antiques, cookery, clothes, art galleries and a few places to eat. Each building is swathed in glorious Cotswold honeyed stone that shimmers in the autumn fading light. I can't imagine how beautiful this place looks at Christmas with snow on the green.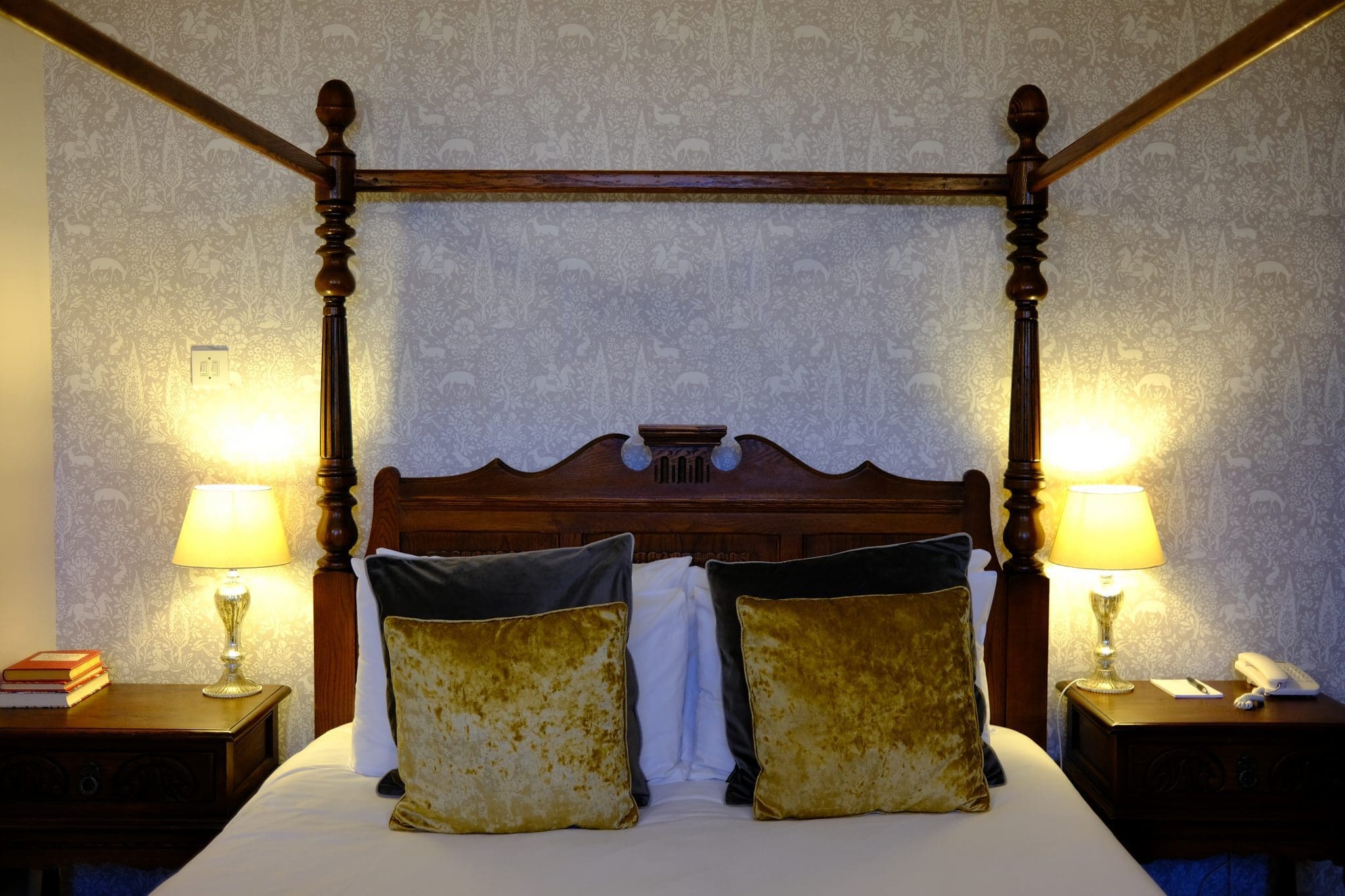 Alas it was all over too soon. A few nights just whizzed by in no time, but it's hard to put a price on relaxation and ambience. This is something Salford Hall does in abundance. And if you like the vibe (and why wouldn't you?) then you could become part of the Karma family and join their club giving you access to exclusive resorts across the globe.
As I was writing this, it suddenly occurred to me that I was curious about the definition of the word karma. It seems fitting that I'll leave you with what is the perfect description of what Salford Hall is: Action, seen as bringing upon oneself inevitable results, good or bad, either in life or in reincarnation. In Hinduism one of the means of reaching Brahman. I felt as if I was on a direct course to bliss after my stay.
---
Karma Salford Hall
Abbot's Salford, Warwickshire, WR11 8UT
A classic double room starts at £160 room-only or £176 including breakfast for two people.
T:  01386 871300
W: Book here
Neil Hennessy-Vass
With careers encompassing broadcasting, photography and food the next adventure for Neil was to take up travel writing. His natural curiosity has meant the last 10 years have been spent trotting around the globe writing about and photographing all he experiences. Never happier than ordering a rare Bourbon in some far-flung bar while checking to see his passport isn't out of date, preferring to take the path less trodden even if it takes a little longer. Neil is an award-winning journalist and photographer who lives in London, France and on things that move.