Dimora Palanca Florence's New Luxury Hotel
James Clark
Posted on 15th Dec 2021
The Dimora Palanca hotel in Florence supplies the Italian city with a central boutique five-star hotel it has lacked, writes James Clark.
Florence is a city that so many of us know well. It's literally teaming with renaissance art, fine dining restaurants, and world class shopping. But one thing the city has lacked until now is an affordable central five-star hotel. That is until the luxurious Dimora Palanca opened its doors.
As I sat down at the reception desk to sort out payment and identification, I was served coffee with polite conversation, and as soon as I walked into my bedroom there was a knock at the door and a bottle of complimentary Prosecco and homemade chocolates were brought in. It was already obvious, I was going to enjoy my stay.
History of the Villa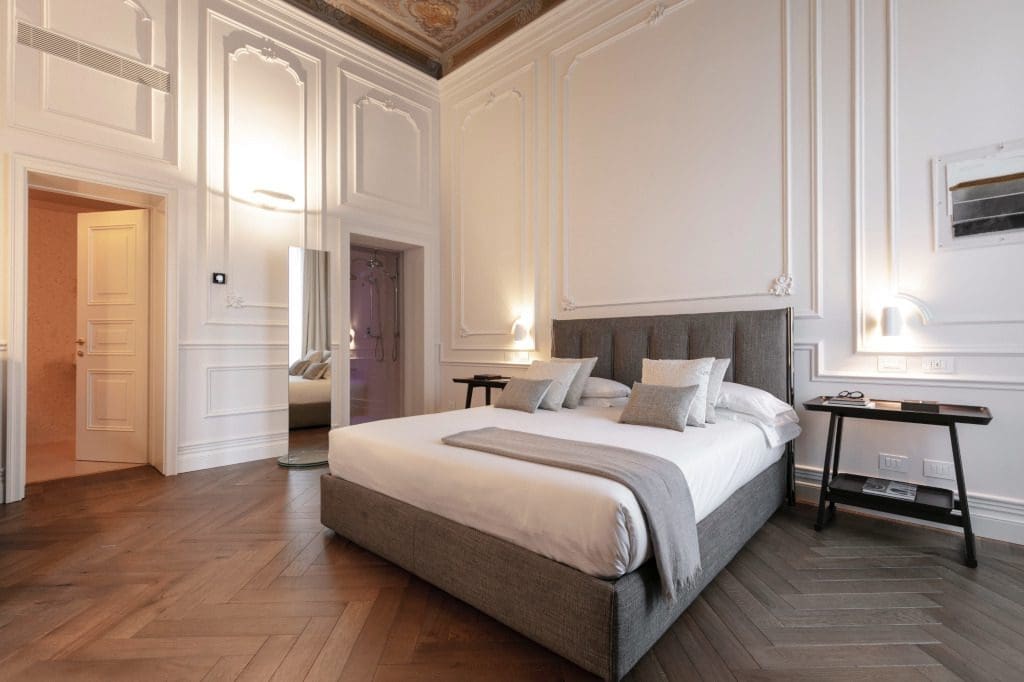 The original villa was home to two architects in the 18th century. During the 19th century it fell into the hands of art collectors, consequently it became popular for artistic and society events. It was later transformed into a private art gallery.
Today it may be contemporary, sparkling and new, but the building is still an art lovers paradise. At every head turn there is a piece of tasteful modern art.
The Dimora Palanca Hotel
The Dimora Palanca has 18 light, airy, well lit and spacious bedrooms and suites, with high ceilings and natural wooden flooring. The colour scheme is predominantly ivory and cream, but combined with grey, graphite and charcoal to give it a modern feel. Some rooms come with their own balconies overlooking the courtyard and garden.
The large and extremely comfortable bed was covered with soft Italian linen sheets and the windows all around my room revealed the activity going on outside, but I could hardly hear a thing. Good standard sound proofing kept the noise where it belonged, on the street.
The hotel bar was well stocked. It's the ideal place for a pre or post dinner glass of wine, a spritz, a negroni, or a whisky based cocktail. The selection of whiskies rivalled any I have seen before in London, Tokyo and New York.
Mimesi Restaurant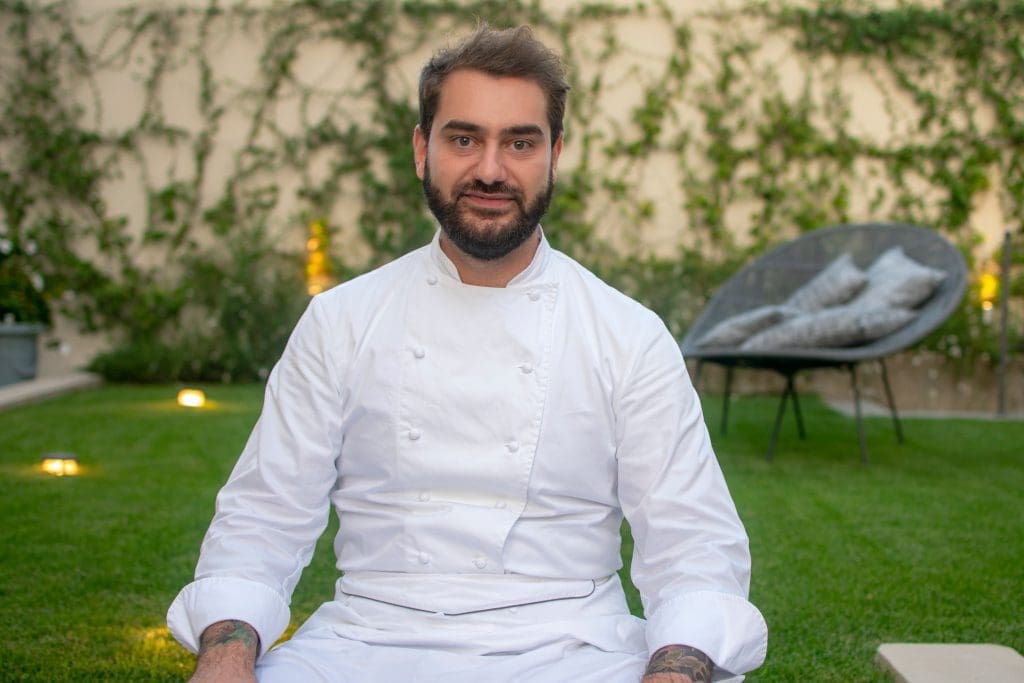 The Mimesi restaurant situated downstairs in the hotel's original kitchens is already starting to gain notoriety from food critics and after reading about the head chef Giovanni Cerroni, I was extremely keen to try it out.
I opted for the five-course tasting menu. The dishes were not only beautiful to look at, they tasted exquisite, and they were enhanced further by selected regional wines. Restaurant staff explained each dish and reason for the wine choice perfectly.
The Verdict 
The hotel is outstanding and everyone that works here is kind, helpful and friendly. Even if you're not staying here it's worth popping in and using the bar.
And as for Mimesi you'd be a fool not to book a table. I would never have imagined that the most simple of ingredients such as cheese and onions could taste so good.
Florence has the central hotel that it deserves.
Seasonal Offers at Dimora Palanca
The Spiit of Christmas offer is valid from 22 to 27 December, and includes two nights' accommodation, a six-course Christmas lunch, organic breakfast overlooking the villa's private garden, Prosecco and artisan chocolates, afternoon tea and a unique Florentine Christmas gift. From €1,080 per couple.
The Dimora Palanca also has a Gourmet New Year's Eve Celebrations with two nights' accommodation, a six-course fine dining celebration dinner with wines, New Year's Day brunch with champagne, Prosecco and artisan chocolates, and a unique Florentine Christmas gift. From €1,380 per couple.
---
For more information contact: www.dimorapalanca.com
James Clark
James Clark is a UK-based travel writer specialising in adventure and the great outdoors.