Pisa and Florence: Tuscany in Four Days
Hazel Holloway
Posted on 20th Dec 2021
Hazel Holloway visits Tuscany in Italy to take in the highlights of Pisa and Florence in a whirlwind four days and even manages to make it to the beach.
I used Pisa as a base for my four days stay in Tuscany. I had two packed days in the town itself, a fabulous five hours in Florence and a perfect day in Pietrasanta, including a dip in the sea.
If you only have one day in Pisa, then the tower, Duomo and Baptistry are a must and conveniently all in the same place – about a 20-minute walk from the station. Followed by a Pisa pizza and an Aperol spritz, naturally.
Things To See in Pisa, Tuscany
If you do have longer in Pisa, there is so much more to see. I would suggest taking a walk along the ancient city wall, for starters. It's an alternative birds-eye view of the tower and Piazza Dei Miracle rooftops.
Pisa's other highlights include the busy shopping street Corso Italia, the Church of Santa Maria Della Spina, which you can see alongside the Arno River and the outdoor food market at Piazza Vettvovagile. The centre of the market is the square, but the stalls continue through the arch and into nearby streets, where I bought the most delicious tomatoes which I had for dinner later.
If you happen to be there on the second Saturday and Sunday of every month, head to the Piazza Dei Cavalieri and stroll amongst the stalls of antiques and unconventional souvenirs and furnishings. I spotted a Keith Harring 1996 calendar and regret not buying it now. Talking of Keith Harring, a vast mural, Tuttomondo, created by the artist is in Pisa, located on the rear wall of the Sant Antonio Abate Church and one of the last public murals created before his death in 1990. It's incredible.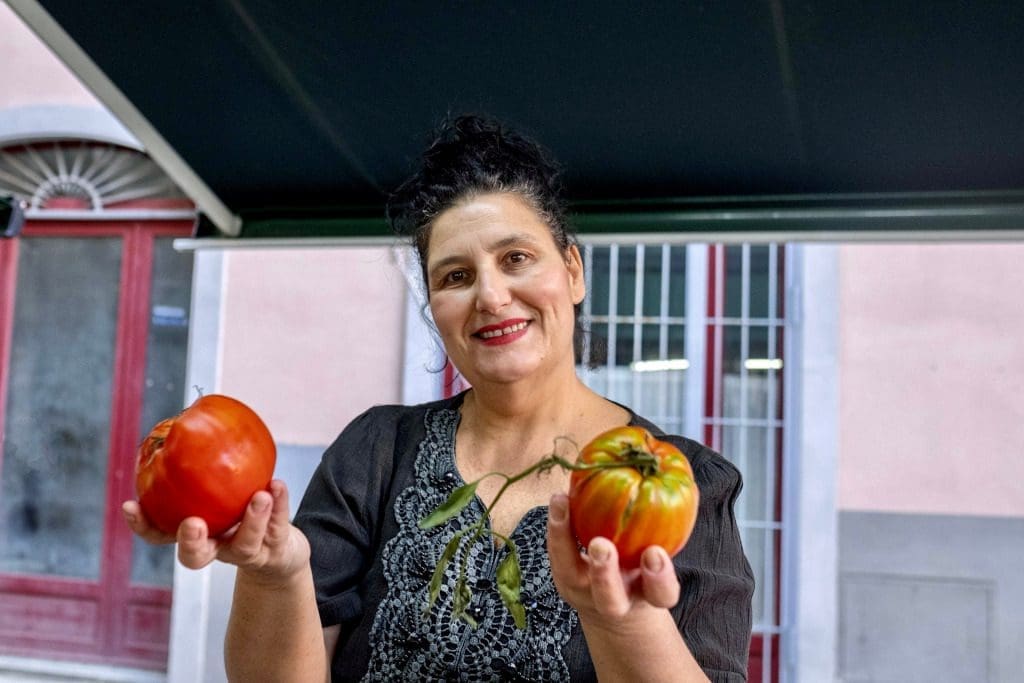 You can't leave Pisa without taking a walk in the Piazza Dei Cavalieri (Knights' Square). The beautifully ornate building has a facade decorated with sgraffito, coats of arms and busts galore, with a very noble-looking staircase leading to the entrance.
In addition, if you want to fully experience the beauty of Pisa in a country-like setting, you can look for villas for rent in Tuscany Italy and spend your vacation in a luxurious way.
Florence in a Day
I had been to Florence before, and I wanted to go again, even if it was just for five hours. After all, it was only about an hour and a half on the train from Pisa to Florence with a 10-minute walk from the station to the Duomo di Firenze (The Cathedral of Florence), the most breath-taking view.
There are several buildings in the Piazza del Duomo, including Giotto's Bell Tower, the Baptistery of St. John, and the Museo dell'Opera del Duomo.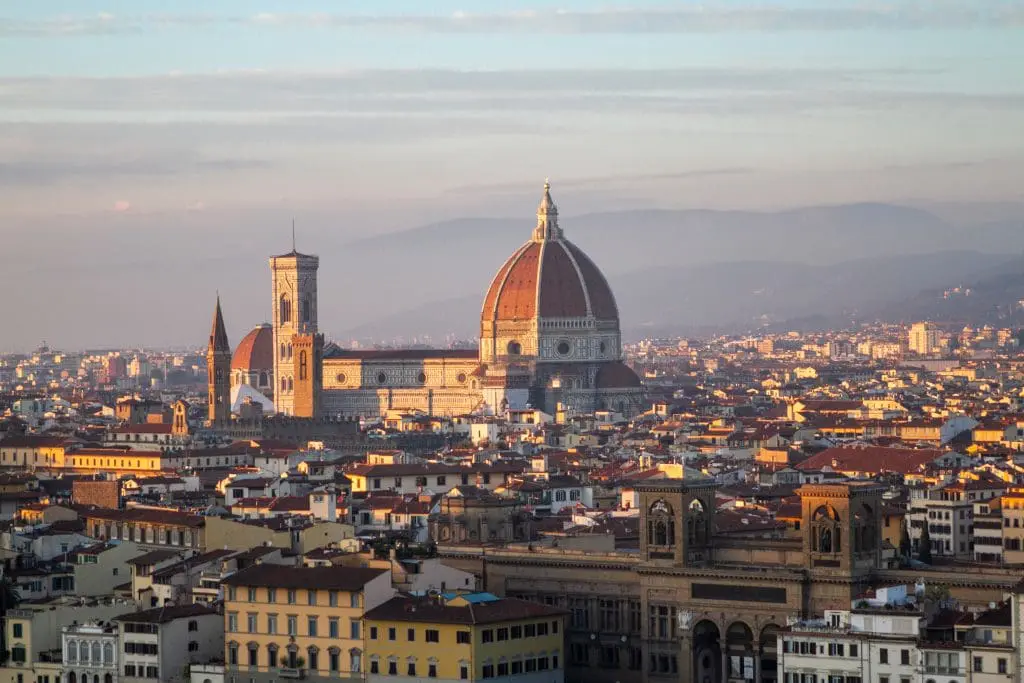 It's a UNESCO World Heritage site, just like the leaning tower and a must-see at least once in a lifetime. With my time limited, I didn't linger, even though there are so many intricate carvings to look at, statues and mosaic tiles in beautiful shades of white, pink and green.
Walking swiftly around Florence isn't easy. There is something to see and study on every street corner. I had to be very strict with myself and not look sideways as I headed to see a masterpiece of Renaissance sculpture created in marble named David by some bloke called Michelangelo.
David currently lives within the walls of Galleria Dell'Accademia. Before I reached the Gallery, I got a little lost and ended up in Piazza Della Signoria, where a replica of Michelangelo's statue stands outside the Palazzo. He was easily mistaken for the real thing. It's a must-see square full of incredible statues and buildings.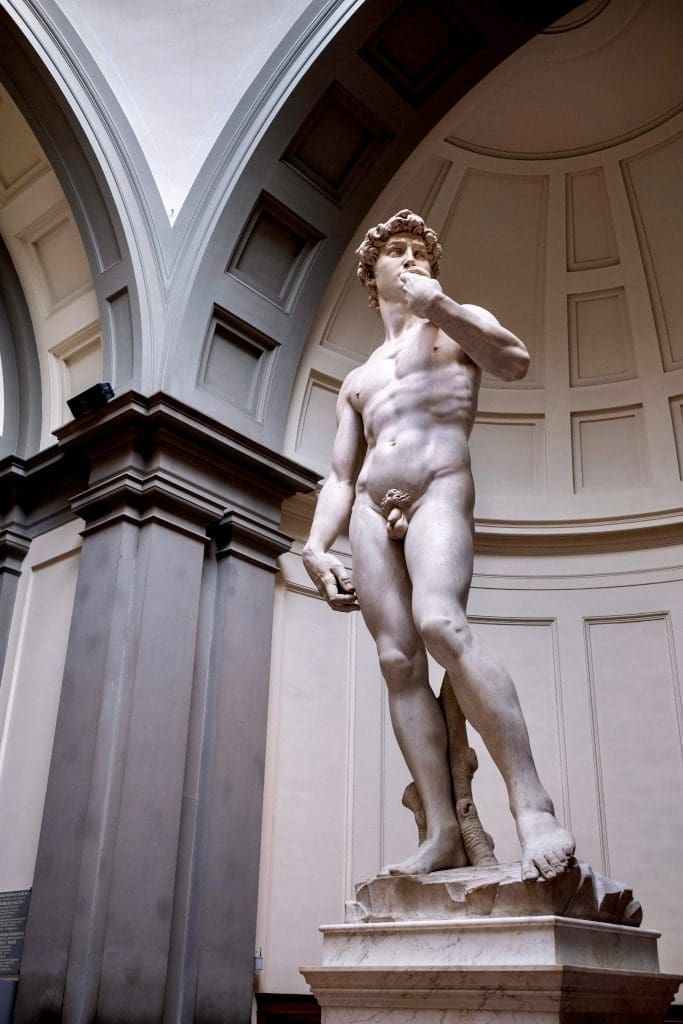 When I eventually found the museum and this ultimate physical male beauty, I was shocked at the sheer size and magnificence. I was particularly mesmerised by the enormous hands. I found out that Michelangelo had given David a disability – well, no man is perfect – David has a squint. Michelangelo didn't believe he measured up to the Roman masters from whom he drew so much inspiration, so he gave David a slight imperfection, or so the story goes.
Next, I headed for the Ponte Vecchio. Built in 1345 at the narrowest crossing of the Arno River, formerly this was a street market for butchers and fishmongers. In time business changed from fish and chicken to goldsmiths, and still today, they sell their treasures there — the old bridge littered with tourists taking selfies and looking in the windows. Despite the crowds, it's still a wonderful experience.
A Hill with a View
There are plenty of places in Florence to get a great panoramic view of the Renaissance cityscape. I chose to walk to Piazzale Michelangelo in the Oltrarno district. It was worth the steep climb up the hill because the view was spectacular and embraced the heart of Florence. Before you start snapping away, take a moment and remember that the city you are looking at gave birth to the most incredible artists and scientists in history.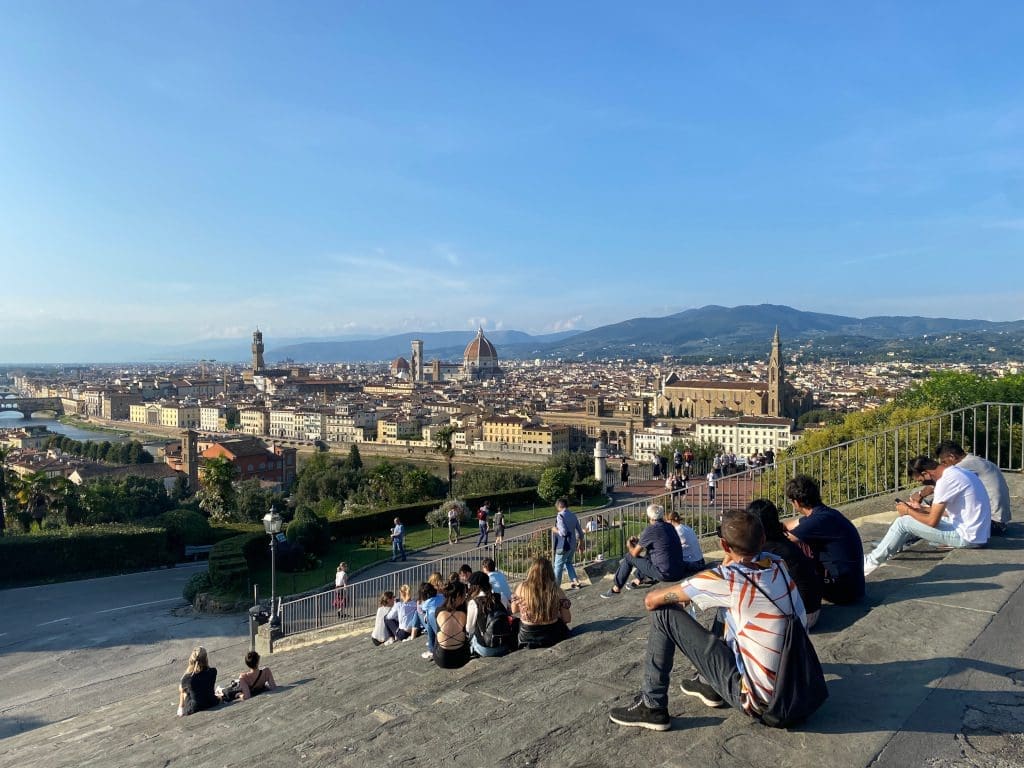 That evening after I'd devoured another pizza, and I went back to the apartment. Inspired by Florence, I watched the film Room with a View. After which I promised myself that next time I would stay in Florence and find accommodation with a big enough window.
Day-trip to Pietrasanta
I needed a slow, easy day after Florence so I looked at the map for the nearest beach. After a bit of research, I settled on Pietrasanta. It was about 30 minutes on the train.
Pietrasanta was a wonderful surprise; a town stuffed with creativity and artisan crafts, which is nicknamed 'Athens of Italy'. Michaelangelo came to Pietrasanta to sign the contracts for the marble he was choosing in the Apuan Alps. Today, the marble and bronze workshops are just as busy as they were then.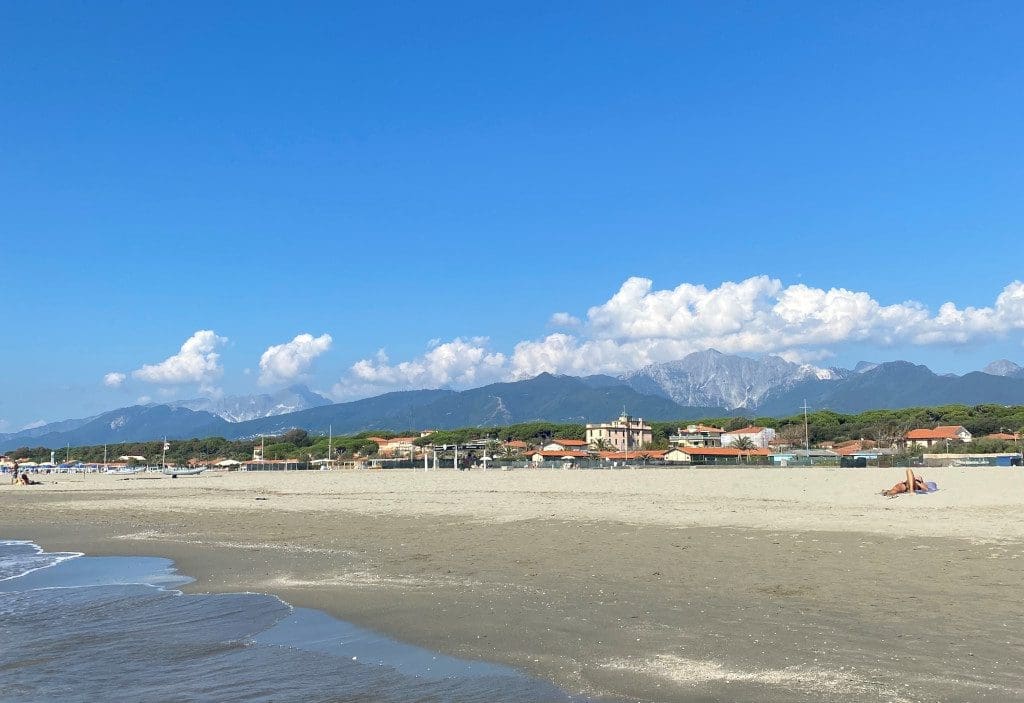 The town centre is an artist's dream littered with pieces new and old; a gorgeous cathedral in the square steals the show. A modern red brick tower juxtaposes the magnificent marble facade of the Cathedral of San Martini. I suggest you sit with an aperitif and soak it in. I would even recommend staying overnight. I headed for the sea.
Marina di Pietrasanta belongs to the Tuscan Riviera. It took about an hour to walk down to the beach, which was basically one tree-lined road.
The reward was worth it – golden sand underfoot, pine groves creating a cooling shade, which was welcome as the mid-Autumn sun still had quite a bite. With the sea infront and the Alps behind, I couldn't decide which way to sit. It didn't matter in the end as I laid back and looked up at the deep blue autumn sky and fell asleep — the perfect end to my Tuscan stay.
---
All photos by Hazel Holloway.
Hazel Holloway
Hazel's first overseas holiday to Kos, Greece left her speechless and wanting to see everywhere. A few trips later she ended up in Western Australia for 17 years. Hazel's images have been archived within the West Australian Library, used by News Limited and printed in numerous Australian magazines including Vogue. She also supplies to iStock (Getty Images). Now back in the UK, settled in the south and again travelling around Europe taking pictures and writing – sometimes alone and sometimes with family members. You can fins Hazel at: www.hazelholloway.me or https://instagram.com/hazel_holloway_travel