Top Rock Climbing Spots in America
Travel Begins at 40 Editor
Posted on 8th Dec 2021
The pandemic has somehow impacted our mental health, so it is a good idea to try sports such as rock climbing that will challenge our physical and mental strength.
Rock climbing is an outdoor exercise that will help you free your thoughts of outside troubles while improving your ability to focus and solve problems. If you're up for the climbing challenge, check out the popular rock climbing sites listed and find cheap flights with Next Vacay so you can easily plan a weekend getaway with friends soon.
The Gunks
The Shawangunks, or Gunks for short, is one of the US's best climbing sites. The Gunks, located in New Paltz, New York, is roughly 85 miles from the New York metro.
It is an ideal location to test your indoor climbing gym abilities. With a single 60-metre rope, most routes may be climbed and rappelled. However, for traverses and roofs, double ropes can be quite useful. They're also handy for reducing the number of rappels required.
Climbing action starts around April, and the Gunks are packed with climbers until November or December when the snow falls.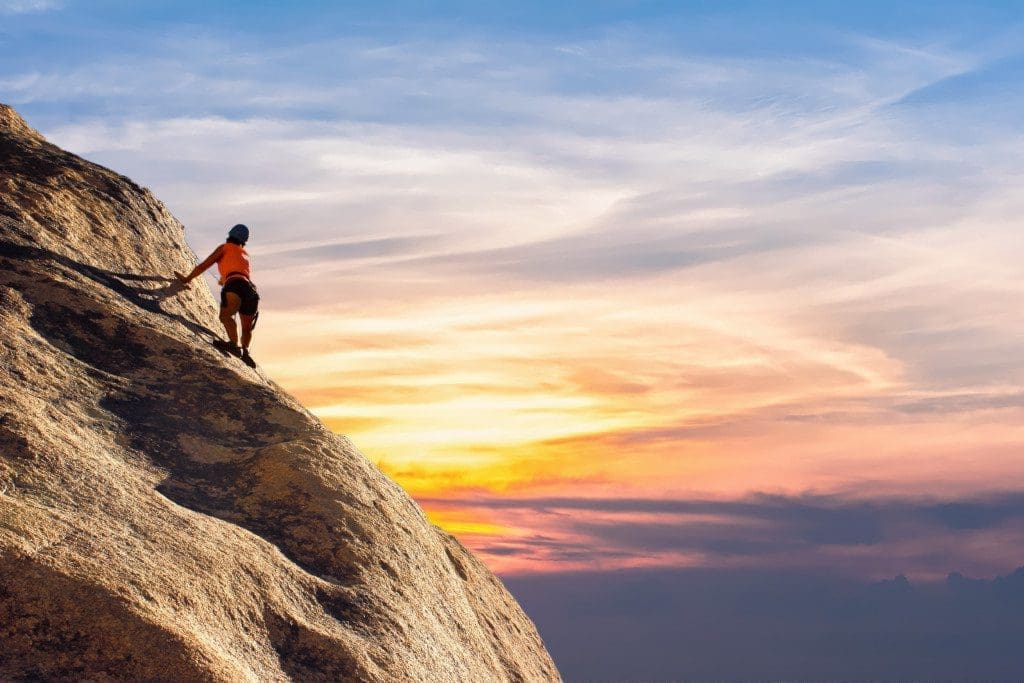 Indian Creek
Indian Creek, sometimes known as "Crack City," is a fantastic dry location where you can explore your climbing skills. With a stable weather and fascinating camping, the location is frequently home to climbers for the fall and spring season.
One of the world's finest crack climbing spots is just outside Canyonlands National Park's Needles District, roughly 40 miles south of Moab. Because of the quantity of gear required, climbing in a huge group is typically preferable. Remember that it's typical to share gear and join other climbers.
The best seasons to climb at Indian Creek are always autumn and spring, although the winter months are also fantastic. To stay warm in the winter, climbing at sunny crags is preferable.
Joshua Tree
Climbers from all over the world love to visit Joshua Tree. Traditional-style crack, slabs, and steep face climbs are prominent in this high desert climbing destination.
Joshua Tree is the best place to go rock climbing, whether you want to do it for the first time or enhance your skills in it. Climbing at Joshua Tree is one of the most wanted climbing adventures in America, thanks to the combo of Southern California weather, a pleasant social setting, and gorgeous campgrounds it has.
It's less than three hours from Los Angeles, more than three hours from Las Vegas, and approximately less than an hour from Palm Springs. Climbers mingle freely in Joshua Tree, forming informal groups for day climbing and gathering around campfires when night sets, with parties, typically going late into the evening.
Red River Gorge
The climbing mecca of the East, Red River Gorge, is located in the rough and dense woodlands of Kentucky's Daniel Boone National Forest, with over 3,000 routes across roughly 100 cliffs.
Climbers from all over the world come here to appreciate some of the safest, longest, and most rewarding climbing places ever founded.
You must go northeast from Slade on Highway 715 to get there. This route loops back around to KY-11 after driving through the famous Nada Tunnel and into the National Forest, passing several trailheads, river access points, and landmarks.
Yosemite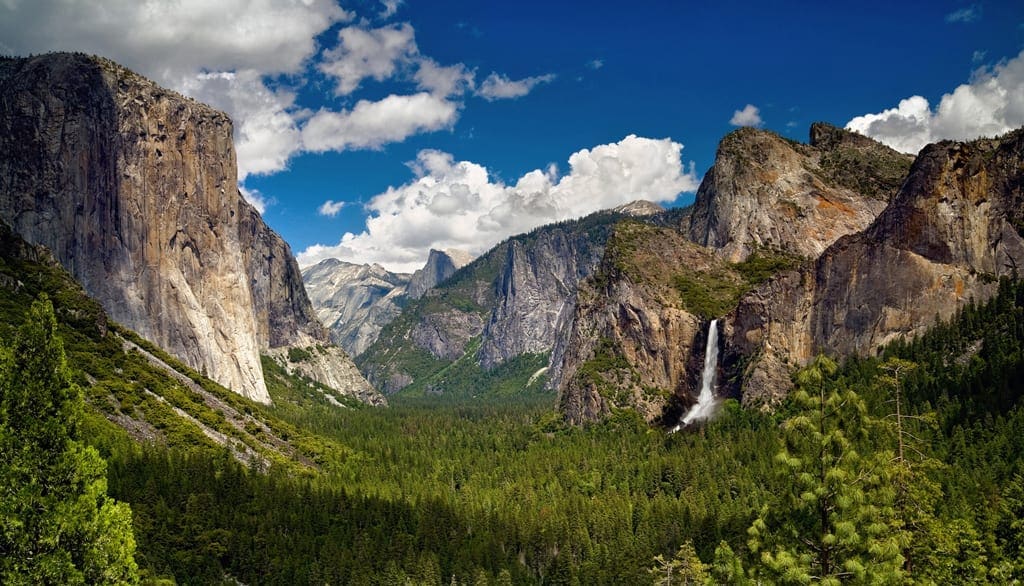 Yosemite has been attracting many rock climbers, yet even the most skilled climbers might well be intimidated by the valley's immense vertical walls. Moreover, this climbing site has seen practically every significant breakthrough in the sport of rock climbing, and it continues to be a location where world-class climbers refine their abilities and set records.
Before heading out, make sure to read the Yosemite rules and regulations for climbers. Also, educate yourself with the location through Yosemite maps, which include regional and trail maps.
To escape the summer crowds and hot temperatures, the ideal time to visit Yosemite for climbing is late spring and early summer, or late summer and early fall.
Smith Rock State Park
The Smith Rock State Park is nestled between the rugged semi-arid desert of Eastern Oregon and the tropical rainforest of the state's northern region. With 1500 routes and 650 acres of terrain, it is considered the birthplace of American sport climbing.
Smith Rock is an ideal weekend escape for Portland residents, as well as an exceptional destination for anyone interested in discovering the West's climbing.
On warm days, mid-winter may be a fantastic time to climb at Smith Rock State Park. In reality, many locals like to climb in the park during the winter. Temperatures in the canyon are frequently 20-30° warmer than in the neighboring town of Redmond, bringing unexpected comfort to visitors from the outside.
This climbing spot lies in Terrebonne, Oregon. To get there, drive Smith Rock Drive East off Highway 97 in Terrebonne, then a turn on 17th Street, then a right on the Wilcox Avenue, and a left on the Crooked River Drive to hit the main parking lot.

Devil's Tower
Devils Tower is divided into massive hexagonal columns by hundreds of parallel cracks. These qualities come together to make it one of the best traditional crack climbing places in North America.
The ideal time to climb Devils Tower is from August to mid-March. Even though the nicest weather in the area is typically from May to October, May and June offer the longest days and best temperatures.
To get there, drive to Sundance, Wyoming, and then head to Interstate 90 north through Highway 24. Simply follow the signs and drive up to the large slab of stone. Enter the monument and pay the admission fee. Then proceed to the visitor's center. Make sure you register for the climb from there.
Final Thoughts
Rock climbing should be at the top of your list if you want to restore your focus and restore a healthy mental state. Getting started is affordable, everyone can absolutely do it. After all, you'll need to burn off the calories you've gained throughout the quarantine period.
Travel Begins at 40 Editor
Travel articles, news, special offers, festivals and events from the Travel Begins at 40 Editorial team and our global network of travel industry contributors.