Guide to Guanacaste Costa Rica Beaches
Jon Hiltz
Posted on 26th Jan 2022
Jonathan Hiltz goes on a road trip through the region of Guanacaste to discover the rich array of Costa Rica beaches.
For travellers who are not familiar with beach life, it may seem futile to embark on a road trip where the destination is several different beaches in one area. Those in the know, however, will tell you that each of these sandy wonderlands is their own unique experience, and visiting them will result in a cornucopia of memories that anyone can enjoy.
Case-in-point, we have the gorgeous region of Guanacaste in Costa Rica. There are hundreds of sun drenched beaches in this area worth exploring.
An important point before setting out on this journey is that you'll need a reliable and durable vehicle. Costa Rica can be a very rugged country which is part of its natural charm and beauty. While many of the main roads are level and in some cases paved, others are almost non-existent.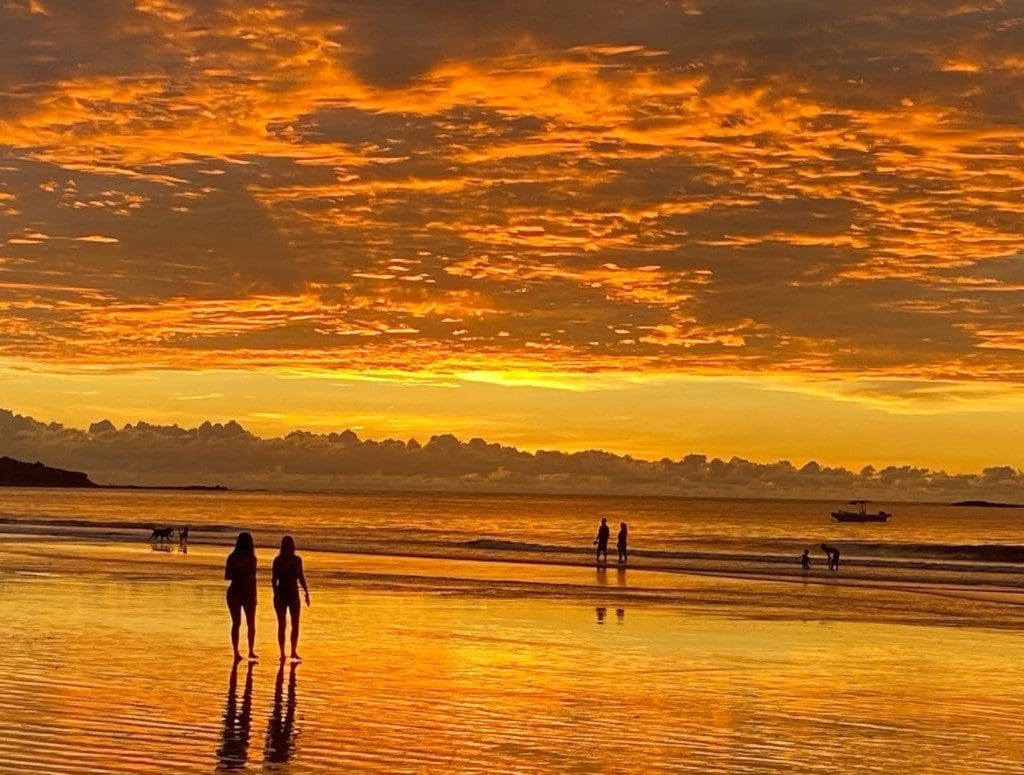 An affordable and dependable rental company in Costa Rica is Economy Rent a Car. They have many outlets around the country and a fleet of cars, SUVs and other vehicles that are well-maintained. For this particular type of road trip, it's important to rent an SUV or something other than a regular car.
Another way to explore Guanacaste Costa Rica beaches is by sailing in a mega yacht. Sailing through the waters can bring you a magical experience, you can get lost in the sound of the waves, and be amazed by the beauty of the ocean.
Tamarindo Beach
Economy has an outlet in Tamarindo, so it may be a good idea to pick your vehicle up from there and start with this awesome beach.
Compared with various other areas around the country, Tamarindo has a unique mixture of many different cultures. This is partially due to the large expat community, where people have come from all over the world to settle in this tropical area.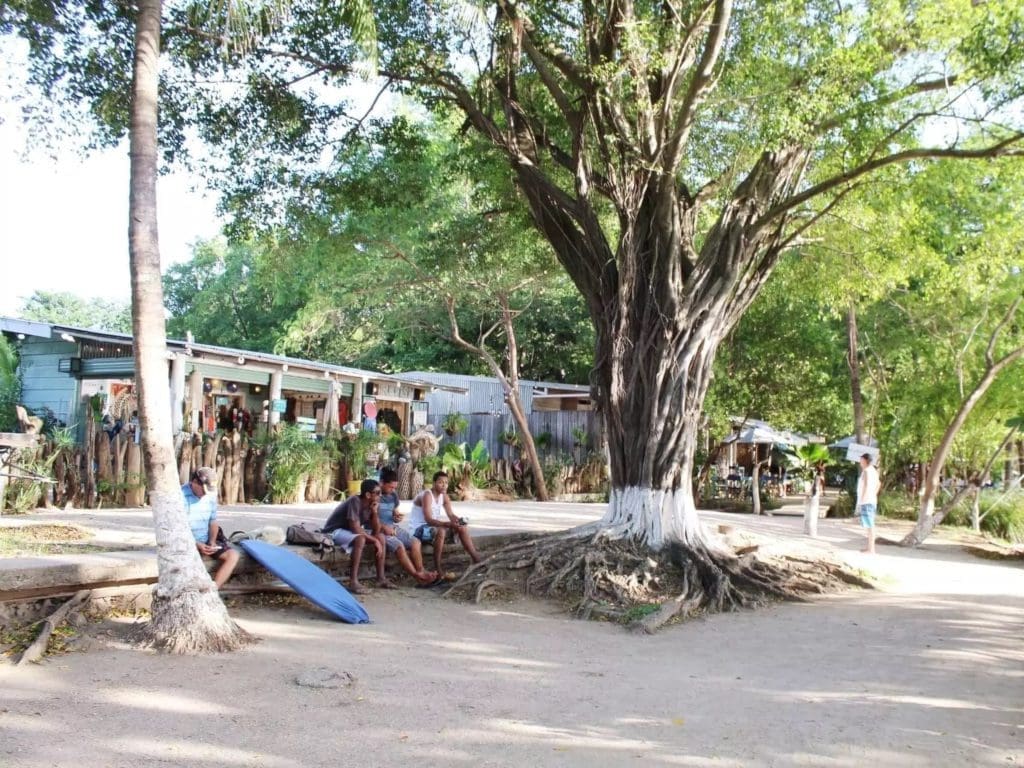 Tamarindo Beach is long and generally filled with action of various sorts. When walking from end to end, you'll see a multitude of B&Bs, resorts and beachfront houses. Along with all that visual stimuli, there are many different restaurants to choose from should you need a meal or snack.
The local sellers are also very attuned to the fact that Tamarindo has many tourists. Be prepared for people selling jewellery, pottery, cigars, beach massages, and everything else under the sun. There is always something interesting to see and do here.
Langosta Beach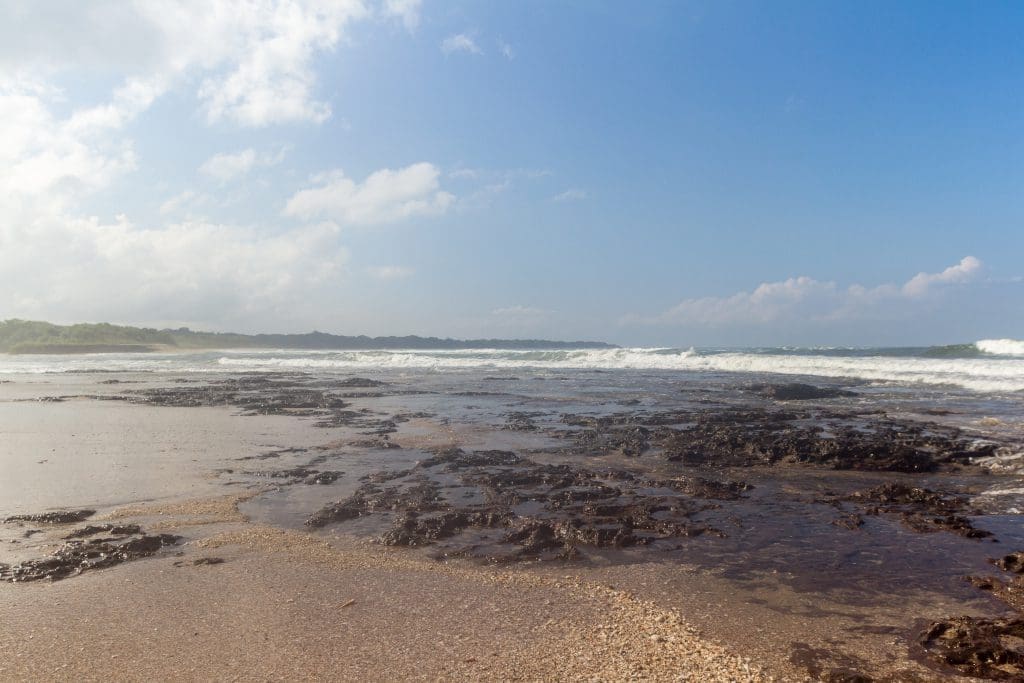 If you're looking for a quieter and more profound experience, just south of Tamarindo is the beach community of Langosta. This area is generally more upscale than its neighbour, with large houses and condos dotting the landscape. The beach itself is rugged, with many trees and other local foliage lining the boundary where the dwellings meet the sand.
The Langosta Beach sand is much coarser than Tamarindo, made up of larger pebbles and seashells. It also has a rockier surface in various areas, a trait that is very obvious when the tide is out. This rugged beauty gives Langosta a sense of peaceful isolation. It also has some of the most incredible sunsets in all of Costa Rica.
Playa Grande Tamarindo
Completing this holy trinity of sand and surf is Playa Grande (or big beach) just to the north of Tamarindo. Playa Grande is a much more laid back community, with seemingly less beachgoers and far less construction in the area. This is due to the fact that Playa Grande has been designated as part of a national park, so it is (somewhat) protected from human intervention.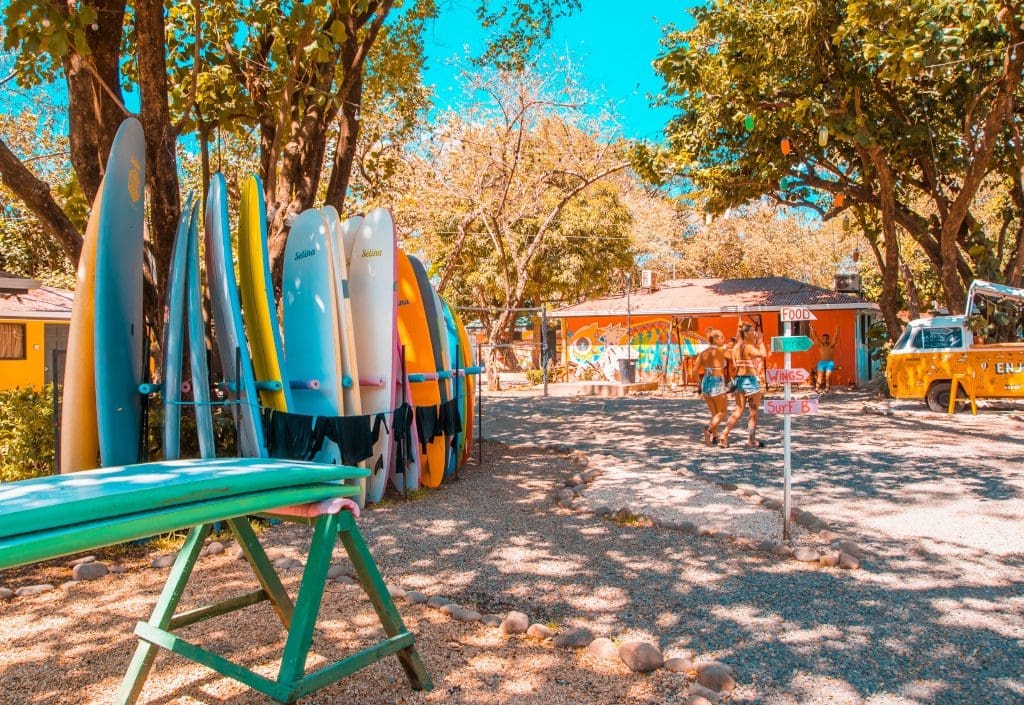 Playa Grande has some of the best surfing in the area, but if you are a novice, it's important to start in Tamarindo as the waves are much easier to handle. The community of Playa Grande is quaint and has far less stores, sellers, and restaurants, so it's perfect for those wanting a little solitude.
Other Costa Rica Beaches in Guanacaste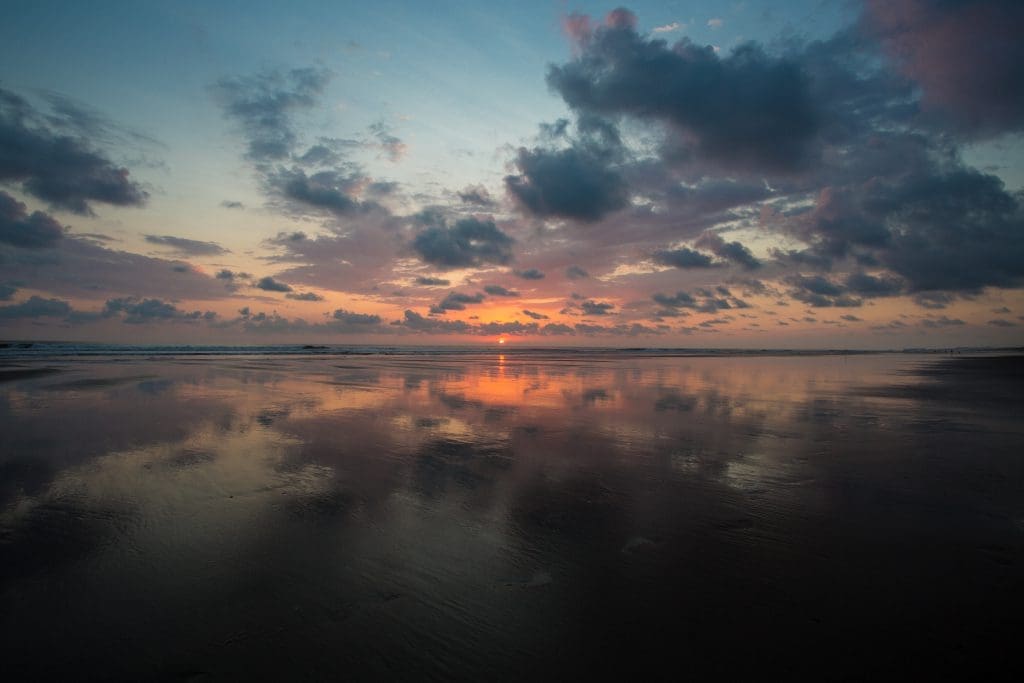 Some of the other notable beaches in Costa Rica as well as beach towns in Guanacaste include Playa Flamingo, which is a bustling upscale area in its own right, Playa Conchal which is a peaceful beach covered in seashells and coral, and Playa Matapalo, which is a gorgeous beach with a five-star blue flag rating. This rating means that the beach adheres to strict ecological standards including clean sand with the absence of debris, good water quality, and many other requirements.
For those who enjoy the all-inclusive resort experience, Playa Matapalo also has the excellent RIU properties located there as well, the RIU Guanacaste and RIU Palace respectively. Both resorts sit side by side and offer fabulous food and drinks, spa treatments, great rooms and beds, and a very attentive staff. Perfect after a long day of beach hopping.
Jon Hiltz
Jon Hiltz has been a journalist for over ten years and an avid traveller for far longer. Jon recently became a published author with his first book 'The Wild West: Canada's Legalization of Marijuana', which is available on Amazon.