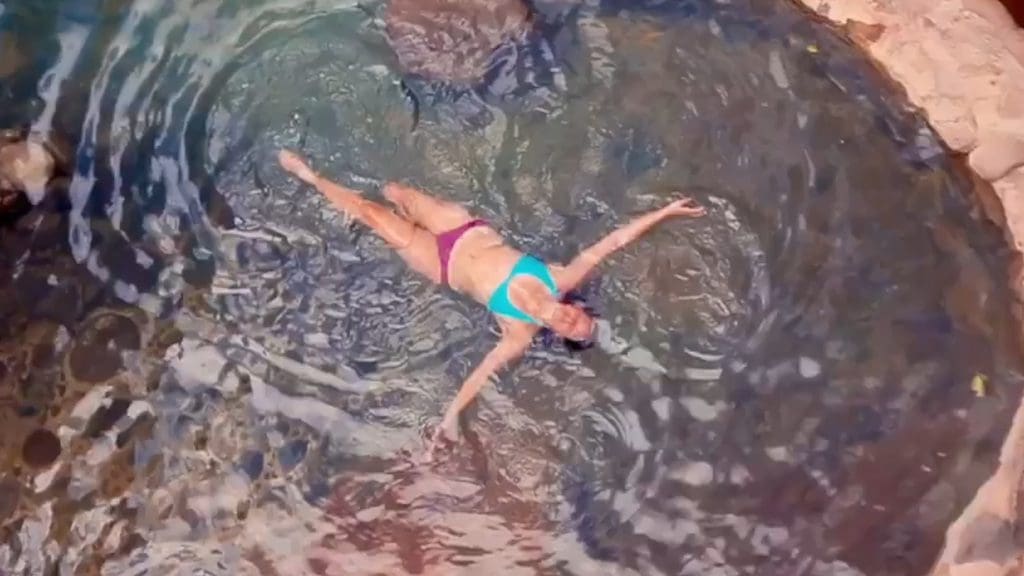 Rincon de la Vieja Costa Rica Volcano Tour
Jon Hiltz
Posted on 17th Jan 2022
Jonathan Hiltz goes on a tour around Rincon de la Vieja National Park in Costa Rica, enjoying the spectacular scenery and wildlife, ending up in hot water.
There are many profound experiences you can have when visiting a place like Costa Rica. Although this absolute jewel of a destination has a long list of activities for pretty much anyone, the Central American oasis is at its best when done outdoors.
One of the most incredible pursuits a visitor can engage in is witnessing the five active volcanoes in the country. For example, there is a fabulous tour run by a company called Native's Way which is based out of Tamarindo. The tour takes travellers to a national park that surrounds the powerful and beautiful Rincon de la Vieja volcano.
Rincon de la Vieja National Park
This smouldering force of nature is located in the northwest part of Costa Rica, approximately 23 km from the city of Liberia. It is a conservation area and was declared a UNESCO World Heritage Site in 1999.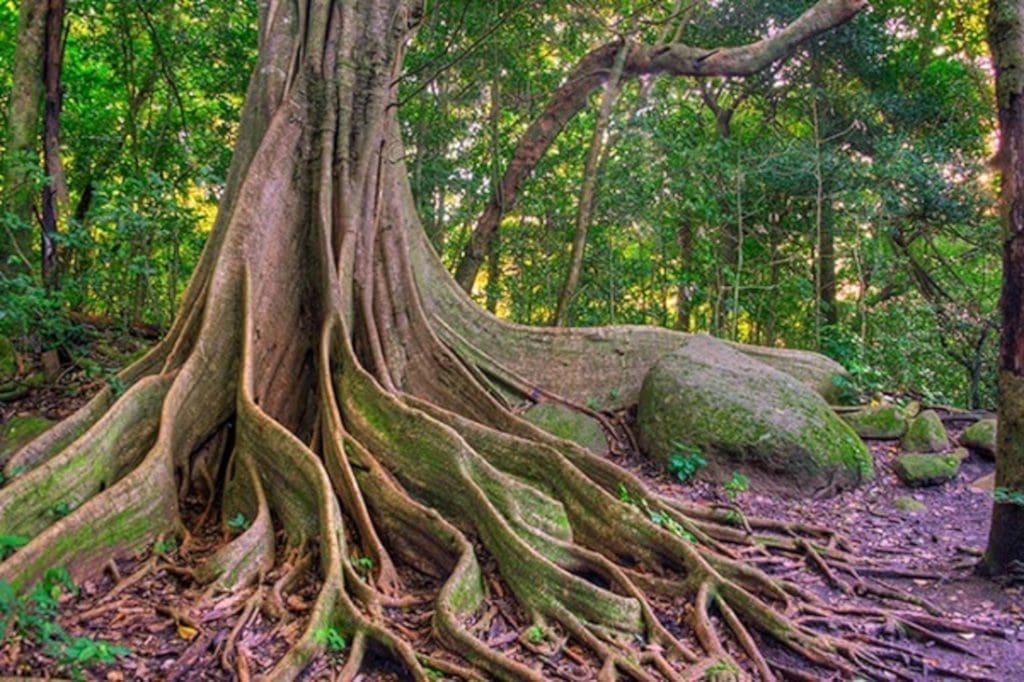 The comfortable and air conditioned tour bus picks guests up in the early morning. It takes approximately an hour and fifteen minutes from the Tamarindo area to reach the national park and along the way you can gaze out the window to see much of what makes Costa Rica great. This includes lush greenery of all kinds, cows roaming and grazing in large fields, horses and maybe even a monkey or two.
Further, the tour guide provides a narrative of interesting historical and cultural titbits and does so with an enthusiasm that clearly shows the love they have for their country.
Rainforest Hike
Once the bus arrives at the National Park, guests are brought on a two-hour hike through some of the most beautiful rainforest in existence. Every step through this breathtaking tableau is absolutely teeming with life. This includes moss-like plants that retract or "fall asleep" when you touch them, symbiotic trees that "strangle" other trees by growing over them and an ongoing list of magical flora and fauna that are seemingly straight out of a Tim Burton movie.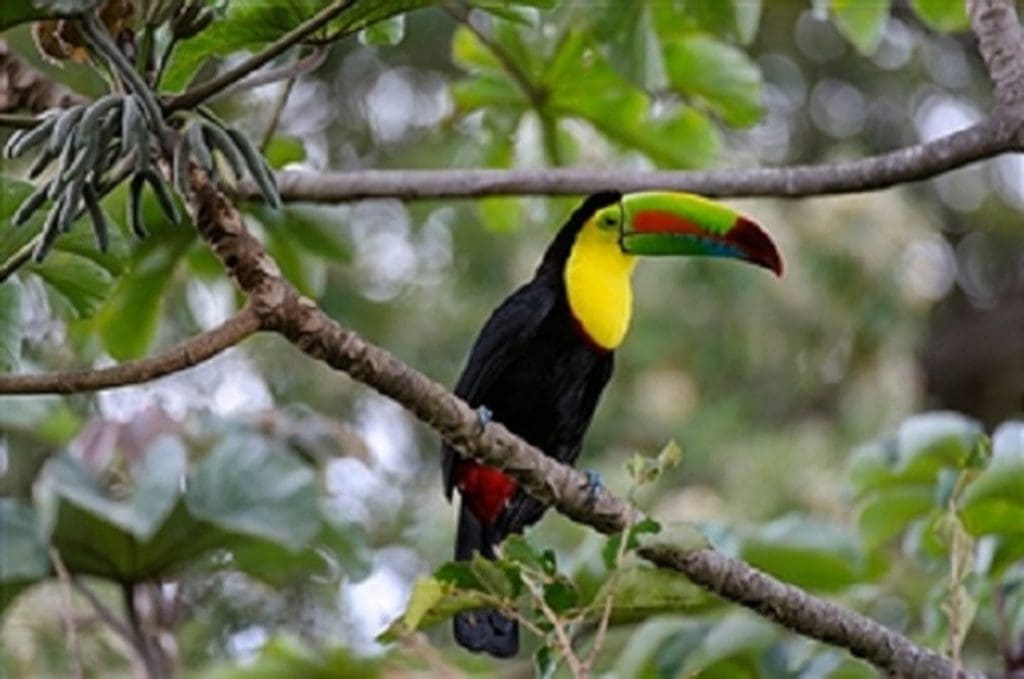 Co-existing with all this plantlife are various kinds of animals including monkeys, toucans, and insects of all shapes and sizes.
The pièce de résistance of this portion of the day however, is walking past the bubbling volcanic mud pits and the steaming, boiling hot springs. Watching these elements heat up and project globs of grey and brown goo ten feet in the air, while the strong smell of sulphur wafts through your nostrils is an experience that is difficult to forget. All of this is witnessed with the peak and mouth of the Rincon de la Vieja volcano not too far in the distance.
Rincon de la Vieja Waterfall
Once the hike is complete, guests are then brought to another portion of the national park to enjoy the Oropendola Waterfall. This incredible experience allows people to jump in tepid waters and swim very close to the falls.
To get to the waterfall, you need to walk over a long suspension bridge that seems daunting at first, but provides an awesome view of the rapids and rainforest below.
After everyone has had their fill of swimming and frolicking, the tour bus heads to a local restaurant for a traditional Costa Rican buffet lunch. This includes various kinds of meat, rice, beans, fried yucca, plantains and many other tasty items.
Rincon de la Vieja Hot Springs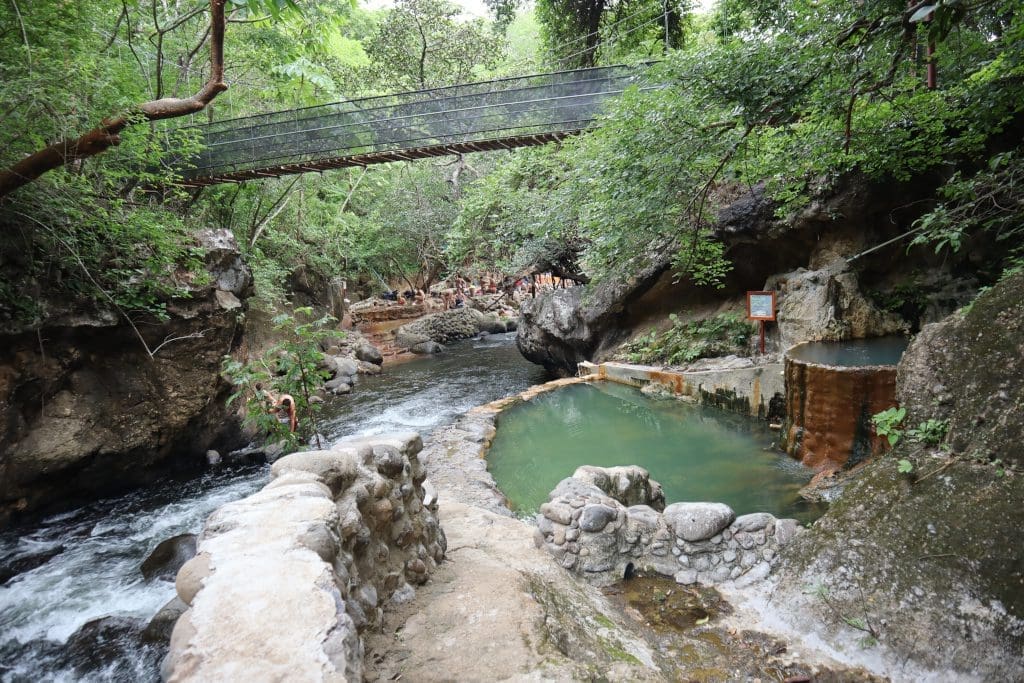 The final, and arguably the best, part of the entire day comes after lunch when travellers head to the 10 incredible hot spring pools in the nearby Rio Negro. These pools are the perfect way to soothe any muscles sore from the exertions of the day.
Guests are invited to first cover themselves in a generous slathering of volcanic mud that is provided at these pools. Then after a quick shower to wash it all off, you wade in various degrees of heated volcanic water. The experience is so relaxing that it makes the hour long bus ride back to your hotel seem like you're floating home on a cloud.
You can also skip the bus and travel in your own vehicle. However, it's important to talk with the tour company to ensure that you have the proper times and directions to the national park.
A fabulous car rental company with offices in Tamarindo is Economy Rent a Car. They have a fleet of affordable vehicles, including SUVs, that are capable of handling the rugged terrain that exists in this part of the country.
The day-long Rincon de la Vieja volcano and national park tour is only one of the many activities that exist in Costa Rica, but this particular day may very well be the best one.
---
Photos courtesy of Native's Way Travel Agency.
Jon Hiltz
Jon Hiltz has been a journalist for over ten years and an avid traveller for far longer. Jon recently became a published author with his first book 'The Wild West: Canada's Legalization of Marijuana', which is available on Amazon.