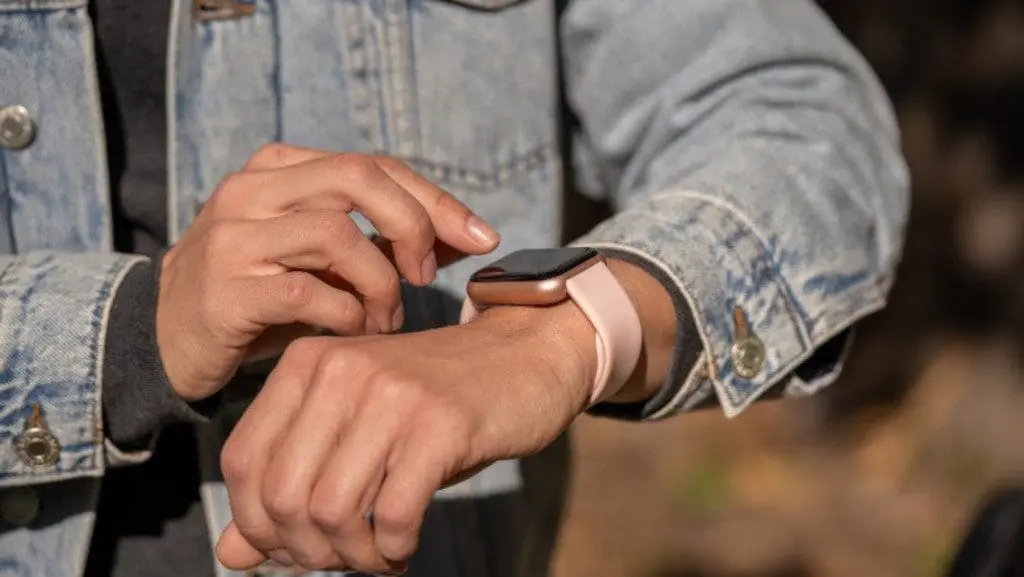 6 Travel Apple Watch Apps That You Can Use 
Travel Begins at 40 Editor
Posted on 10th Feb 2022
Travel Begins at 40 guides you through the different apps you can use on apple watch while travelling.
Looking to travel for a vacation or holiday this year? There are dozens of places in the world that you could visit. Visiting a foreign land is exciting and allows you to immerse yourself in different cultures, cuisines, people and so on.
Whether you are backpacking across Europe or the cultural and historic Southeast Asia, when travelling, being able to navigate efficiently is important, or else you could your precious time exploring in reaching your destination.
If you own an Apple watch there are several travel apps that you can use to enhance your journey. These apps will provide several benefits such as alerts, language translators, directions, hotel information and so much more. These Apple travel apps will help you navigate your desired destination easily.
Keep in mind that apart from Apple there are several other prominent brands in the market such as Fitbit, Garmin, Samsung, etc that offer similar features. You can also consider Apple's rival Fitbit as it offers several advantages as well. If you are interested in Fitbit, See a comparison of two of the best Fitbit smartwatches here.
For the Apple enthusiasts reading this article, we will explore some amazing Apple travel apps that will help you save time, money, and have a great time:
Map App
One of the most popular apps on Apple smartwatches is the built-in Map app that allows you to navigate through different areas easily. The reason why this app is popular is that it supports Siri and you can control your suggestions through voice commands.
Another reason why the map app is a great choice for travellers is that it sends different vibrations that indicate whether you need to turn left, or right or if you have arrived at your destination. Whether you are walking, driving, or even out running, you can easily use this feature on your smartwatch.

TripIt
Another great app that you can use on your Apple watch is TripIt which will help you plan your trip. When you are planning your trip and making all the arrangements you can easily all the details into this app and plan your trip accordingly. They will then generate and create an itinerary for you.
So whether you are with your phone or even without an internet connection, you can view your planned trip anytime on your watch. You will also receive any alerts on possible flight changes and even certain notifications on the same.
App in the Air
Once you have booked your flight tickets, you need to keep track of your booking for any changes or alerts. The App in the Air works as your personal flight assistant who keeps you updated with the real-time status of your flight, flight details, things to do at the airport, safety tips, navigation to the airport and so on.
The also works offline so if you happen to be without the internet you can still access your details easily right on your wrist. At the same time, you can track flights booked for others as well and even view your whole flight history.

iTranslate Translator
When travelling to a foreign destination there can be a language barrier and the iTranslate can be a great companion. It is one of the most important Apple watches app that every travel enthusiast must have as it will enhance your travel experience.
With this apple app, you will be able to efficiently translate over 100 languages easily. The app allows voice-to-voice conversations that allow you to choose different dialects in a male or female voice. With the app on your iPhone, you can even use it to scan and translate menus or signs.
Uber
We all know about Uber and the many benefits of using this app. As much as people use it on their phones you can even use it on your smartwatch to book a ride. Most countries around the world use Uber as a commuting facility so if you are looking to explore a place, an Uber can take you anywhere, anywhere.
With your smartwatch, you can book a ride just like how you would on your iPhone. Once you do you will be able to see the details of your ride and driver right on your watch screen. It is an easy way to book a ride when you are in a hurry.
XE Currency
Lastly on this list is XE Currency which allows you to convert currency on your Apple watch. Millions of users from across the globe use this app and it is considered a must-have travel Apple watch.
You will be able to view live exchange rates and even use them to compare market price and provider. The app has a clean and clear interface that is simple to use. You can even use the app offline as you can save the latest updated price of the currency of your choosing.
There are just six amazing Apple watch apps that you can use during your trip. If you are looking for some of the best Apple watches, Superwatches has reviewed and compared the latest watches in the market.
Travel Begins at 40 Editor
Travel articles, news, special offers, festivals and events from the Travel Begins at 40 Editorial team and our global network of travel industry contributors.