Chalet RoyAlp Hotel and Spa, Switzerland
Neil Hennessy-Vass
Posted on 20th Feb 2022
Neil Hennessy-Vass visits Chalet RoyAlp Hotel and Spa in Switzerland and ends up landing not quite on his feet.
With restrictions being lifted on an almost daily basis getting into Switzerland couldn't have been much easier. With changeable weather in the UK, and following my lust for the mountains I headed off and flew from Heathrow, taking less than two hours. Then I hopped on one of those 'run like clockwork' trains using the brilliant Swiss Travel Pass that gets you just about anywhere you want in the country by train, bus and even boat. In no time at all the sleepy but exclusive village of Villars-sur-Ollon was in view and I had a glimpse of my home from home for the next few days.
The thing that never fails to impress me about the Swiss is their ability to make everything seem easy and simple – when I know it's not. Take for example being picked up from the bus stop by the hotel driver. He takes your luggage, you get in the vehicle and then you're at check-in for a one minute 'please sign this' stop, and off to your room.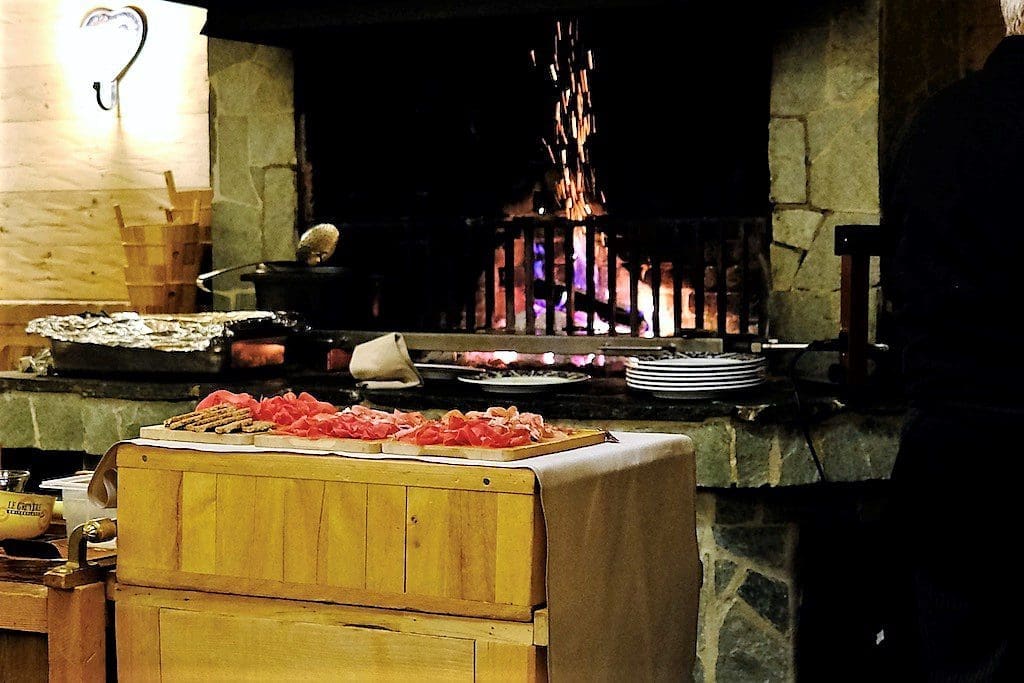 A Room at the Chalet RoyAlp Hotel and Spa
I say room, but a vast expanse of deftly created pine would be a better description. I walked into a space that was larger than most two-bedroom flats in London. Looked around, couldn't see my suitcase, and thought it would come up shortly. Checking out my home for the stay I wandered about opening several doors, separate toilet, vast bathroom with triple opening windows looking out to the mountains, wardrobes galore. Then another door, and I found a small boot room stacked with shelves, more hanging space and on a large table my suitcase was there. Simple things that make arriving so pleasurable. This is all down to Markus Marti, hotel manager extraordinaire.
The Chalet RoyAlp is a ski-in five* hotel which means you can take the train up to the high mountain pass of Bretaye and ski or try your luck at snow trekking. When you want to return just ski down into the hotel, plonk your kit in the lockers provided and waltz into the hotel. At over 1,800m the snow is good and plentiful.
Dining at the Chalet RoyAlp Villars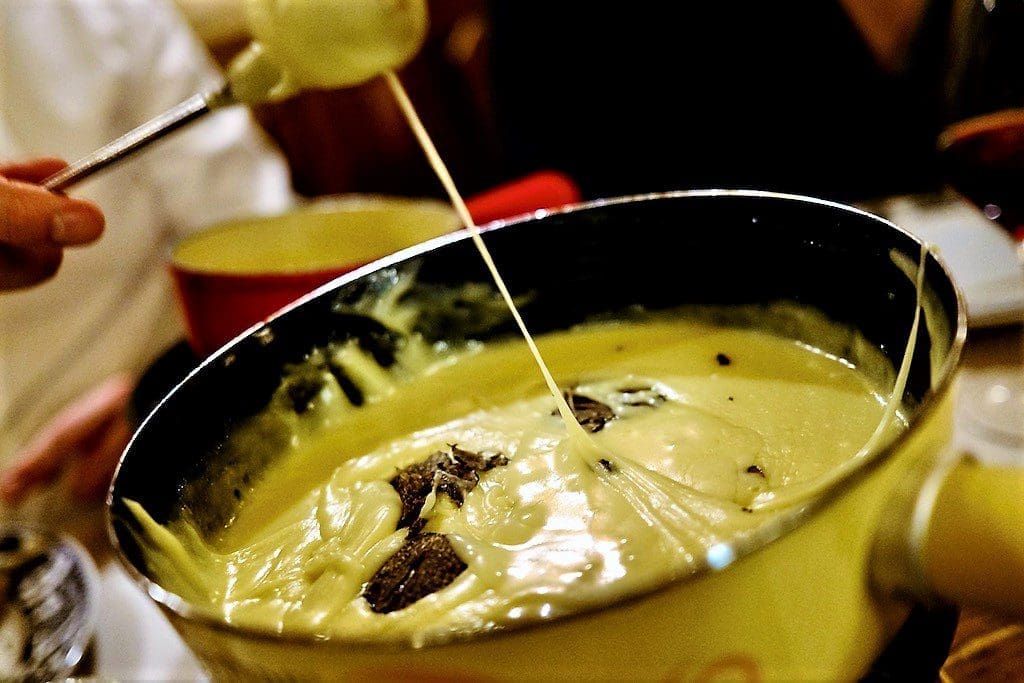 The hotel is small enough to feel intimate but large enough (a little over 60 rooms) to warrant three restaurants. The Grizzly is a traditional eatery that concentrates on what the Swiss do well, raclette and fondue. This traditional food is epic here, truffles, hams, meats of all sorts and all washed down with plenty of the local wine, not found often outside the country. It's worth seeking out their pinot noir and gamay grown on the shores of nearby Lake Geneva.
Not being a skier has never been an issue for me in Switzerland, obviously in the warmer months there's plenty of trekking, cycling and exploring to be done, but in the winter there's still plenty on offer for those who don't wish to chance life and limb to a couple of pieces of fibreglass and gravity.
Chalet RoyAlp Spa and Pool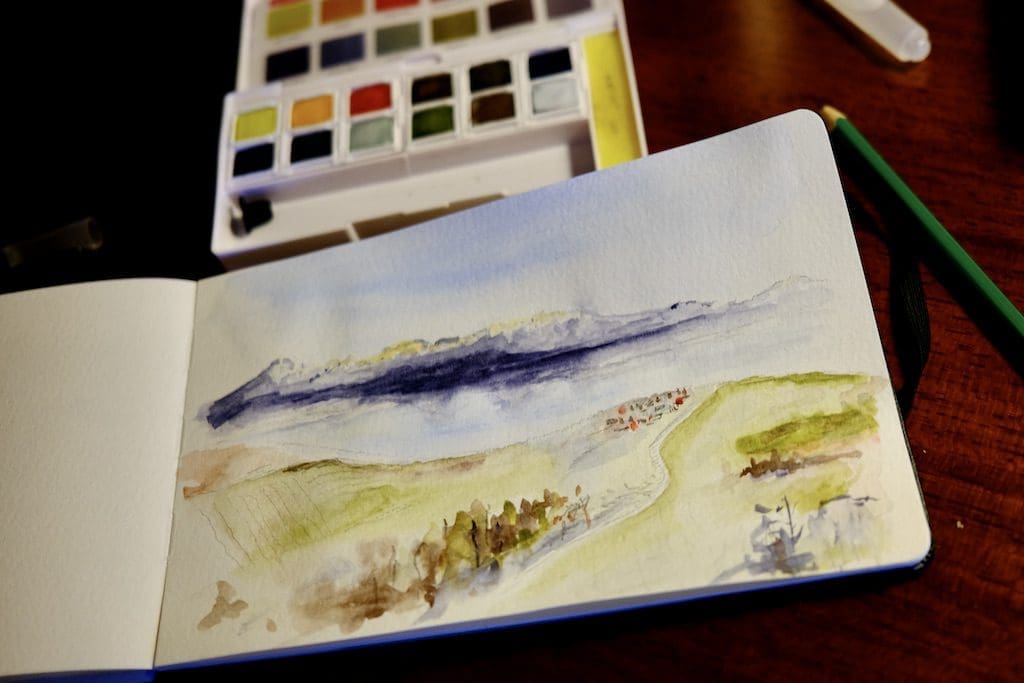 I even found, amidst the snow and wonderful eating, to find sufficient time to have a little R & R in the form of painting a modest little watercolour. If that doesn't float your boat then there's always the spa and pool to keep you out of trouble. Massages and treatments galore await your weary body.
Villars-sur-Ollon Restaurants
There's plenty of talent in the village too, I ate at the excellent Peppino, part of the Victoria Hotel, a bone fide Italian restaurant with wood fired oven and a great side-line in fresh burrata.
The hotel is owned by the charismatic Charlotte and Jean-Marc Boutilly, a formidable charm offensive couple who have hotelling in their veins. They look after a few concerns in the village. Later this year they will reopen the completely renovated Belle Epoch Palace Hotel. With a focus on authenticity, sustainability, and art this looks to be an exciting summer for the region.
Sledging in Les Diablerets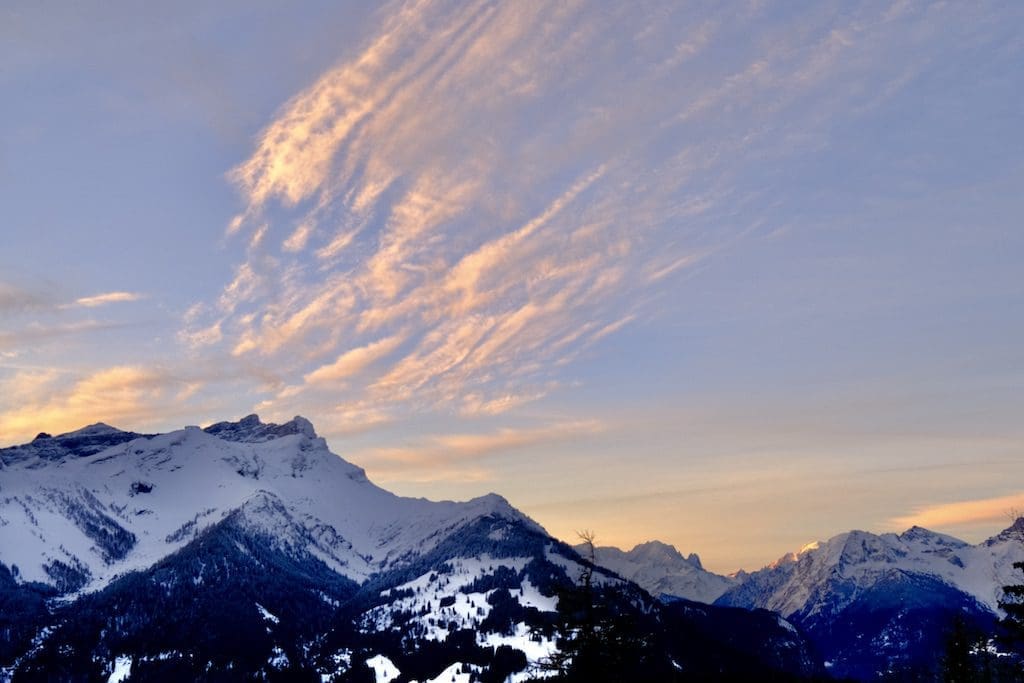 Not far by bus from Villars-sur-Ollon is Les Diablerets, where you can find one of Europe's longest sledge runs. This, I thought, would be far more sensible than skiing. What could possibly go wrong? Hiring of the sledge was easy, it seemed a little small to me, not quite kids' size but at 6 foot I thought something bigger would be more appropriate. Nothing doing, they were all the same size. So, off in the gondola a few stops and I'm there, at the top of the run.
So, after a rudimentary lesson and off I went, slowly at first but then the speed gathered I descended. I tumbled a bit, quite a lot really, maybe five or six times, sometimes creating spectacular sprays of snow with me ending up off the run up to my waist in snow. But I had a ball, it was such fun. The length of the run? Well, that was a heart stopping 7.2 km, it took me around 40 mins – Swiss record is a little bit quicker at 18 minutes – but what a blast, and much more fun than skiing in my book.
Switzerland never disappoints me, it has everything the traveller could want, drama, romance, great food and wine, unparalleled scenery, and the ability to end up on your bum but still enjoy it.
---
Photo Gallery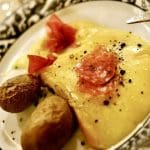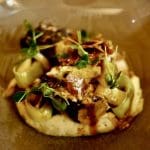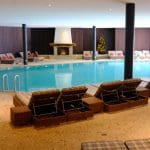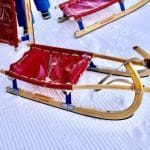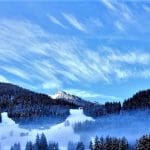 ---
Need to Know
SWISS offer more than 160 weekly flights from London City, Heathrow, Manchester, Birmingham, Edinburgh, and London Gatwick (seasonal) to Zurich or Geneva.
One-way fares start from £76 to Zurich and £54 to Geneva including all taxes, fees, and surcharges, one piece of checked and hand luggage. SWISS will transport your first set of ski or snowboard equipment and boots free of charge in addition to your standard free baggage allowance. (Excluding hand luggage only fares)
For more information visit swiss.com or call 0345 601 0956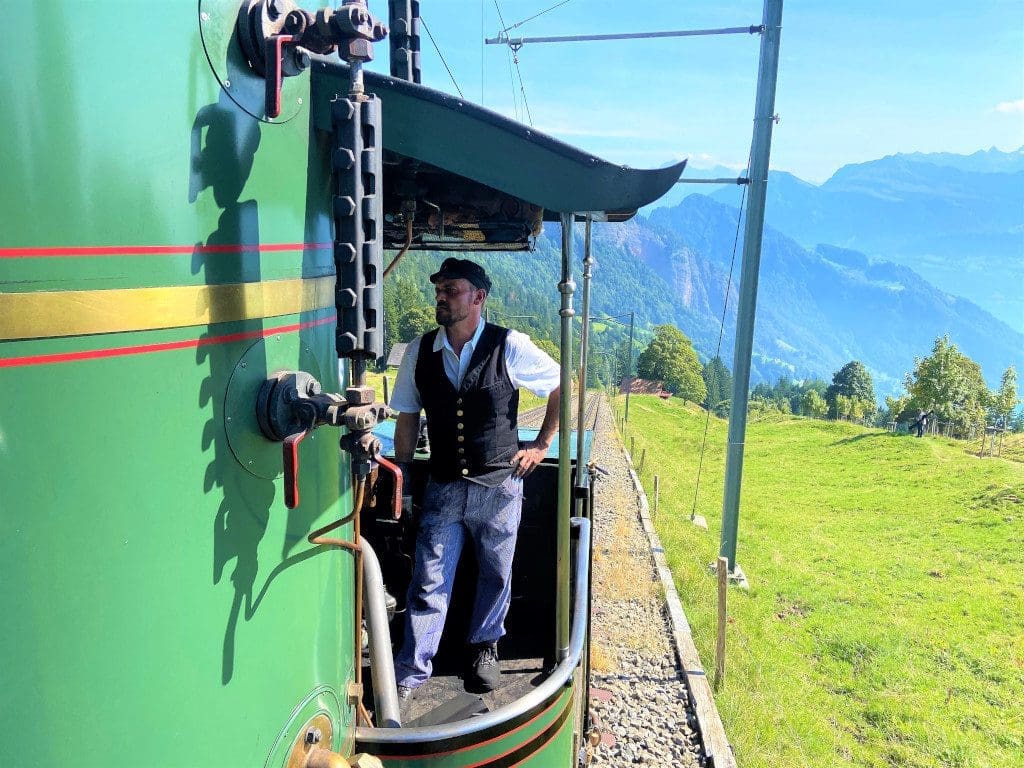 Transport within Switzerland
For your comfortable journey through Switzerland, Swiss Travel System AG is happy to provide you with a unique all-in-one first class Swiss Travel Pass. Advantages of your #swisstravelpass include unlimited travel by train, bus, and boat; and public transportation in more than 90 cities and towns.
---
Read about how you can travel through Sustainable Switzerland by Train and Boat.
---
Chalet RoyAlp Hotel and Spa
Domaine de Rochegrise, Route du Col de la Croix, 1884 Villars-sur-Ollon
T: 024 495 90 90
Neil Hennessy-Vass
With careers encompassing broadcasting, photography and food the next adventure for Neil was to take up travel writing. His natural curiosity has meant the last 10 years have been spent trotting around the globe writing about and photographing all he experiences. Never happier than ordering a rare Bourbon in some far-flung bar while checking to see his passport isn't out of date, preferring to take the path less trodden even if it takes a little longer. Neil is an award-winning journalist and photographer who lives in London, France and on things that move.