What's New in Vegas 2022
Travel Begins at 40 Editor
Posted on 18th Feb 2022
What is new in Vegas in 2022? We discuss what has changed since you last visited, including recent developments and Elon Musk's ambitious auto Tesla project.
The Las Vegas strip turned off its bright lights in March 2020 to help keep people safe. It was the first time Las Vegas had become eerie quiet since the funeral of John F Kennedy in 1963. The usual tidal wave of tourist and LED promotions were replaced with a mix of dog walkers, families on bicycles and LED best wishes messages to the local community.
Several months after the initial measures were introduced, the best casinos in Vegas flung open their doors once again, although there were some notable changes to the scenery and processes. Nevertheless, gamers were overjoyed that they could return to one of the Meccas of gambling, dining and entertainment. Despite many gamers replacing their casino trip with online casinos gaming, they were still hungry for human interaction that even some of the most experienced live dealer casino croupier games can't match over a screen.
The Crowds Are Back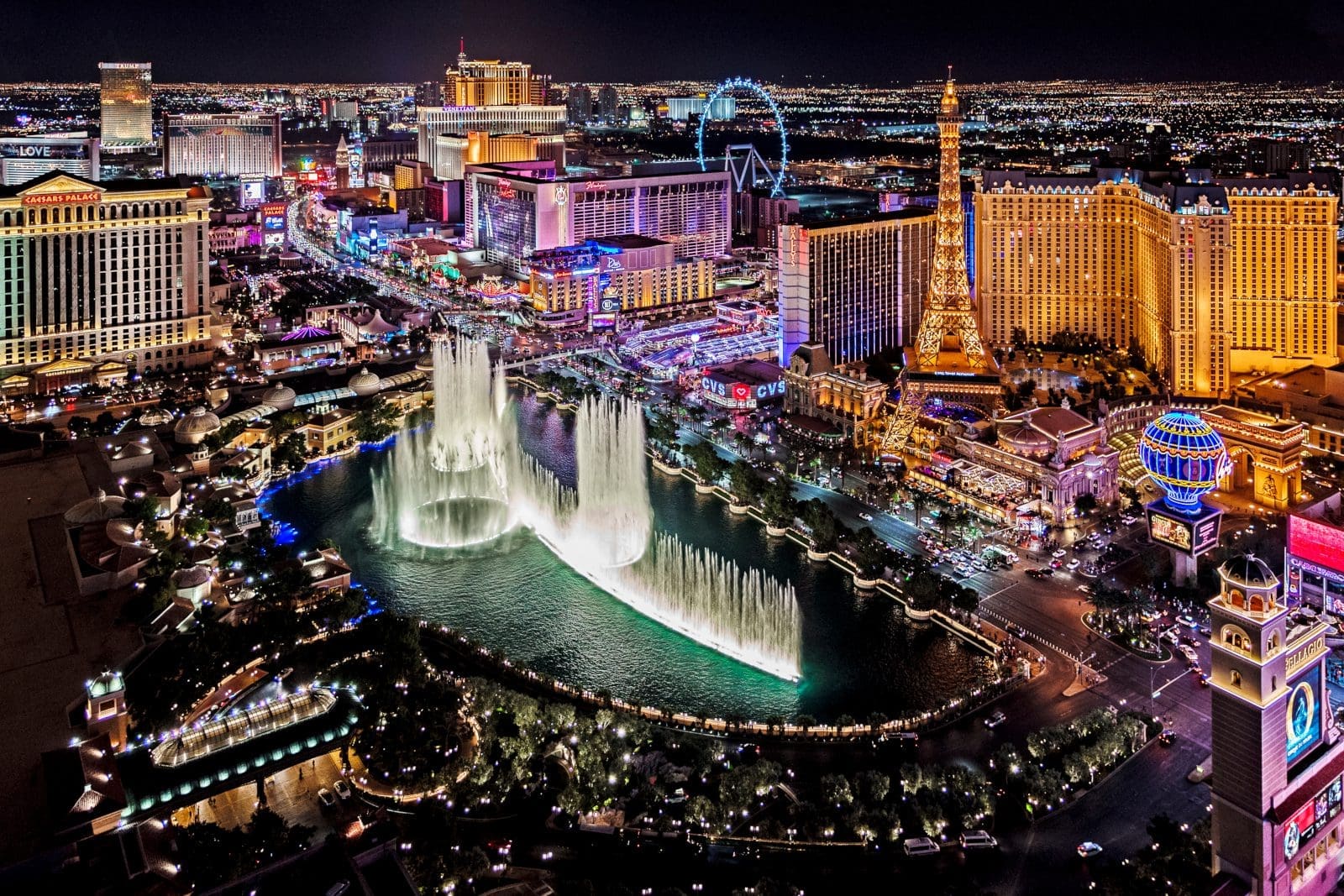 The big crowds are already back this year, with a marked improvement towards the end of 2021. In October 2021, around 3,390,000 people landed in Vegas to enjoy the local entertainment. This was a stark increase of over 15% from the previous month and only 7.6% less than the number of Vegas tourists in October 2019. October 2021 was also the year that hotel occupancy rates exceeded 80%, and house winnings were restored to levels before March 2020. These sorts of stats have been maintained into the start of 2022 and are expected to gradually rise.
What's New in Vegas?
If you haven't had the chance to visit Vegas in recent months already, then you will be pleased to hear that there will be some new things to look out for. This includes:
An 83,000 square foot resort named Durango in the southwest valley. This will include 200 rooms, gaming spaces and 40 charging points for electric vehicles. This is just one way casinos are becoming more sustainable.
Trenton Garvey has become the head chef at Gordon Ramsey's Steak at Paris Las Vegas.
Infamous Bobby's Burgers has expanded into Harrah's.
The Noodle Den has opened at Sahara Las Vegas.
The Delilah Supper Club is now open at Wynn Las Vegas.
Costas Spiliadis' Greek restaurant has now moved to the Venetian.
The Resorts World Theatre has opened with a 5,000 capacity.
FlyOver is a multi-sensory experience new to the strip.
More virtual reality games at Circus Circus.

What's Coming Soon in Vegas?
Several multi-million-dollar refurbishments are hitting the strip in early 2022 and may be completed by the time you jet in. This includes locations like The Waldorf Astoria, Majestic Resorts (opposite the convention centre) and Nobu Hotel Caesars Palace. Test rides are also taking place for Elon Musk's Vegas project planning to provide tunnel rides of auto-piloted Teslas, eventually expanding across Vegas.
Travel Begins at 40 Editor
Travel articles, news, special offers, festivals and events from the Travel Begins at 40 Editorial team and our global network of travel industry contributors.