Bogota Graffiti Art & Villa de Leyva Colombia
Mark Bibby Jackson
Posted on 26th Mar 2022
Mark Bibby Jackson returns to Colombia, to discover a passion for the wonderful Bogota graffiti art catch a glimpse of a hope for a sustainable tourism future in beautiful Villa de Leyva.
It is a long time since I last came to Bogota Colombia. Then, in 1999, I arrived in the country the day after a commercial airplane had been hijacked. The first thing I did was to fly to Bogota airport, all the time thinking that lightning can't strike twice. It didn't.
At that time the Colombian capital was a colourful place to visit. Once we walked down the 'wrong' street to see a car burning in the distance. Its smoke warned us to turn around. Nearly a quarter of a decade later it has changed beyond recognition, but it remains colourful.
Bogota Graffiti Tour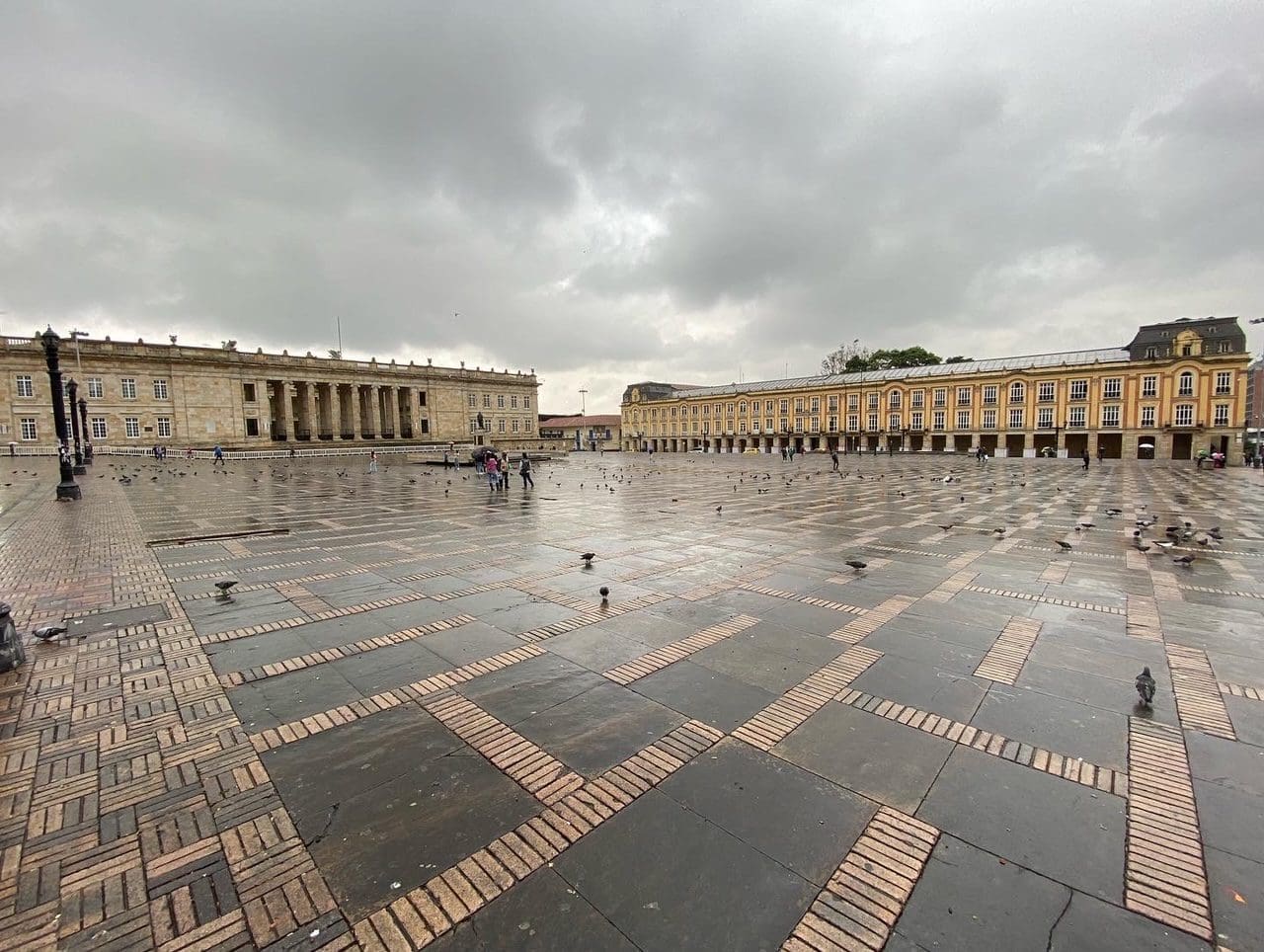 One of the most interesting things to do in Bogota is to go on a graffiti art tour. What strikes me most is the remarkable street art that abounds everywhere in the city. In the past graffiti was seen as a major problem in Bogota as elsewhere in the world, but in 2008 it was decriminalised leading to an explosion in creativity.
Some of the streets around central Candelaria district have some great examples of graffiti as we discover on our walking tour. This is a form of art I confess to never previously appreciating.
Our tour guide, Antonio takes us to Graffiti Street (Carerra 53F) in the Bogota graffiti district, which contains street art that has been painted between 2017-19 by art collectives. Some are creative, others more political. Some appeal, others less so. That's art. Amazingly the artists have major sponsors such as banks.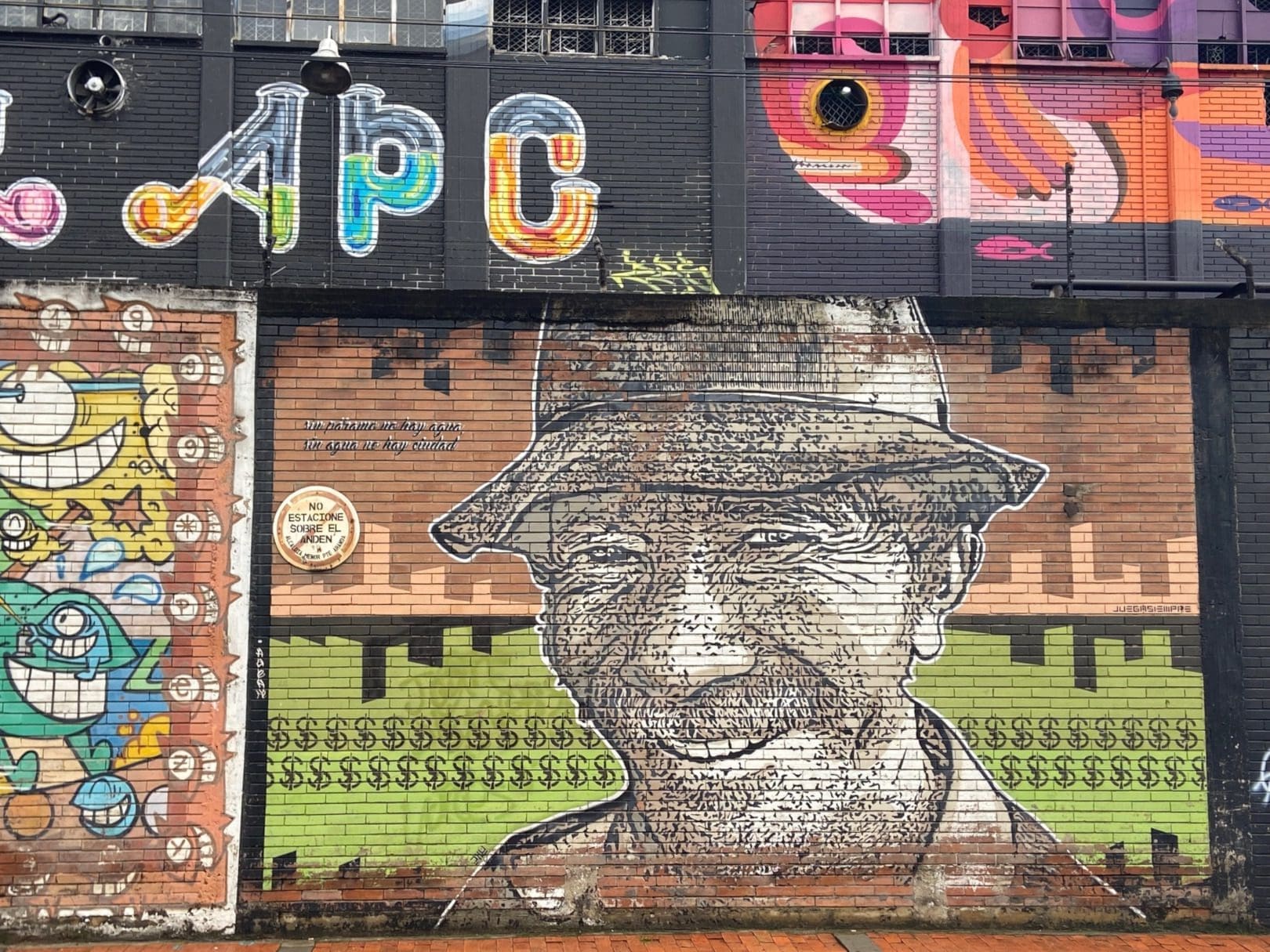 I am drawn to one artwork by one of the leading Bogota graffiti artists, DJ Lu. It is of a homeless guy who died some three years ago, Antonio informs. Staring at the mural, I immediately get a sense of the extraordinary warmth of the man's personality. This is no spray can on the side of a train or by a bridge, but serious creative art.
Road to Villa de Leyva
The following day we leave the capital to drive to the town of Villa de Leyva. Along the way we pass Codito La Perla, a poor neighbourhood on the outskirts of the capital much like a Brazilian favela. From a distance the settlement takes on the shape of a colourful butterfly.
---
Bogota Graffiti Art Images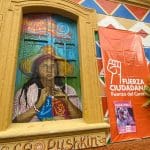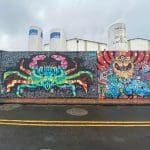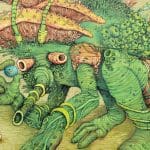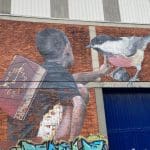 ---
Technically places such as these are illegal, we are informed by our new guide Awad, as nobody is supposed to build on the mountains – not that this seems to stop either the rich or the poor. There are tours to neighbourhoods such as Codito La Perla, but they have to be arranged in advance with the community, as these are dangerous areas.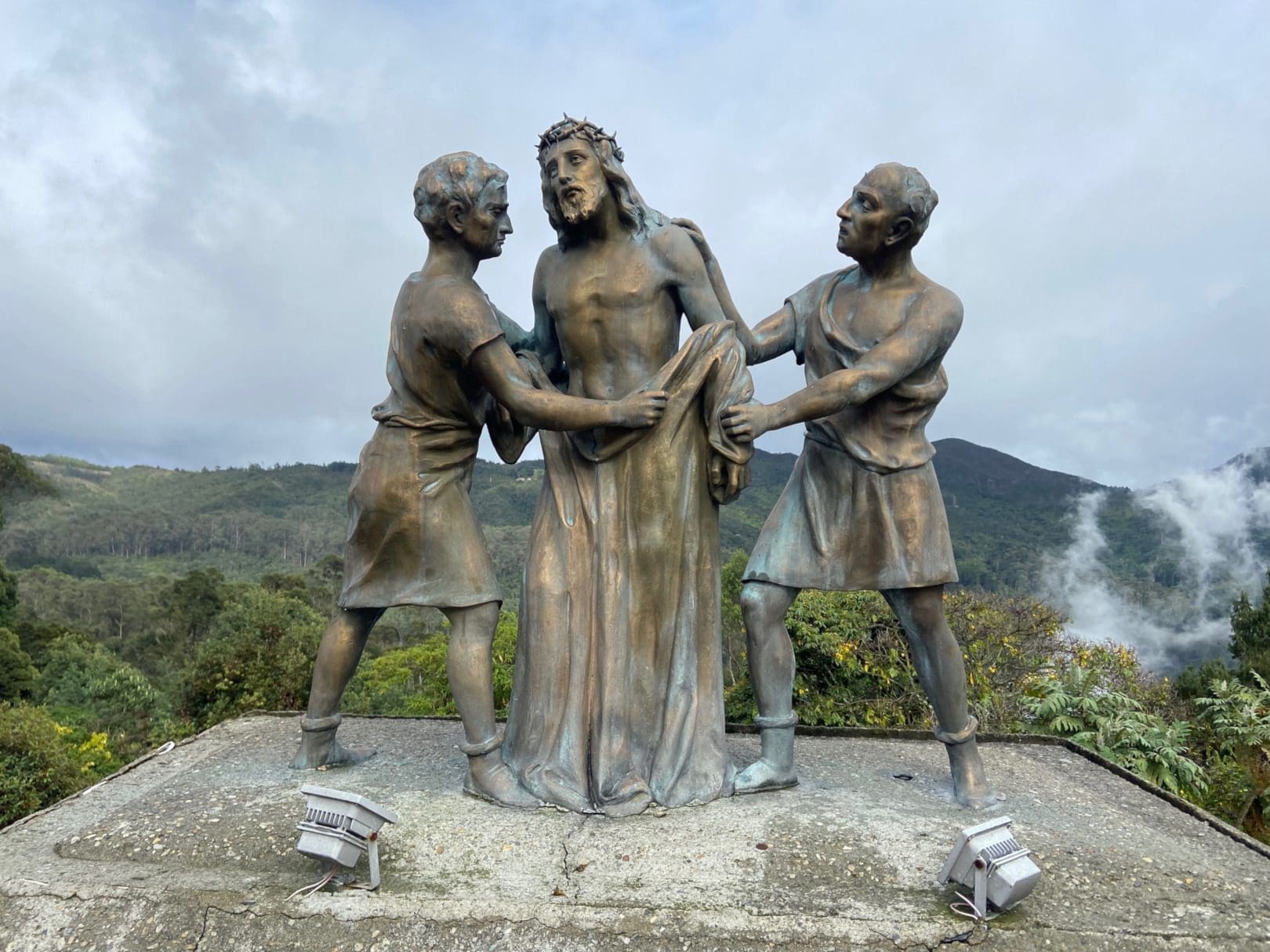 As we leave the suburbs of Bogota, the terrain becomes really green and very flat. Awad informs us that millennia ago the land used to resemble the Salar di Uyuni in Bolivia, but when a meteorite landed the salt water sank, similar to the cenotes I recently visited in Yucatan, Mexico. When the water gradually evaporated the salt was left. There are a couple of salt mines – La Mina de sal de Zipaquira and La Mina de Sal de Nemocón – which tourists can visit. The former is bigger and more well known.
We climb to 2,900 metres before descending to 2,000 metres and Villa de Leyda. En route we pass though Boyaca province; the farming belt of Colombia. It province produces roughly half of the agricultural produce of country, as well as the best emeralds in the world. It is a really beautiful landscape, and I am not surprised to hear that people from Bogota come here for the weekend to camp.
Villa de Leyva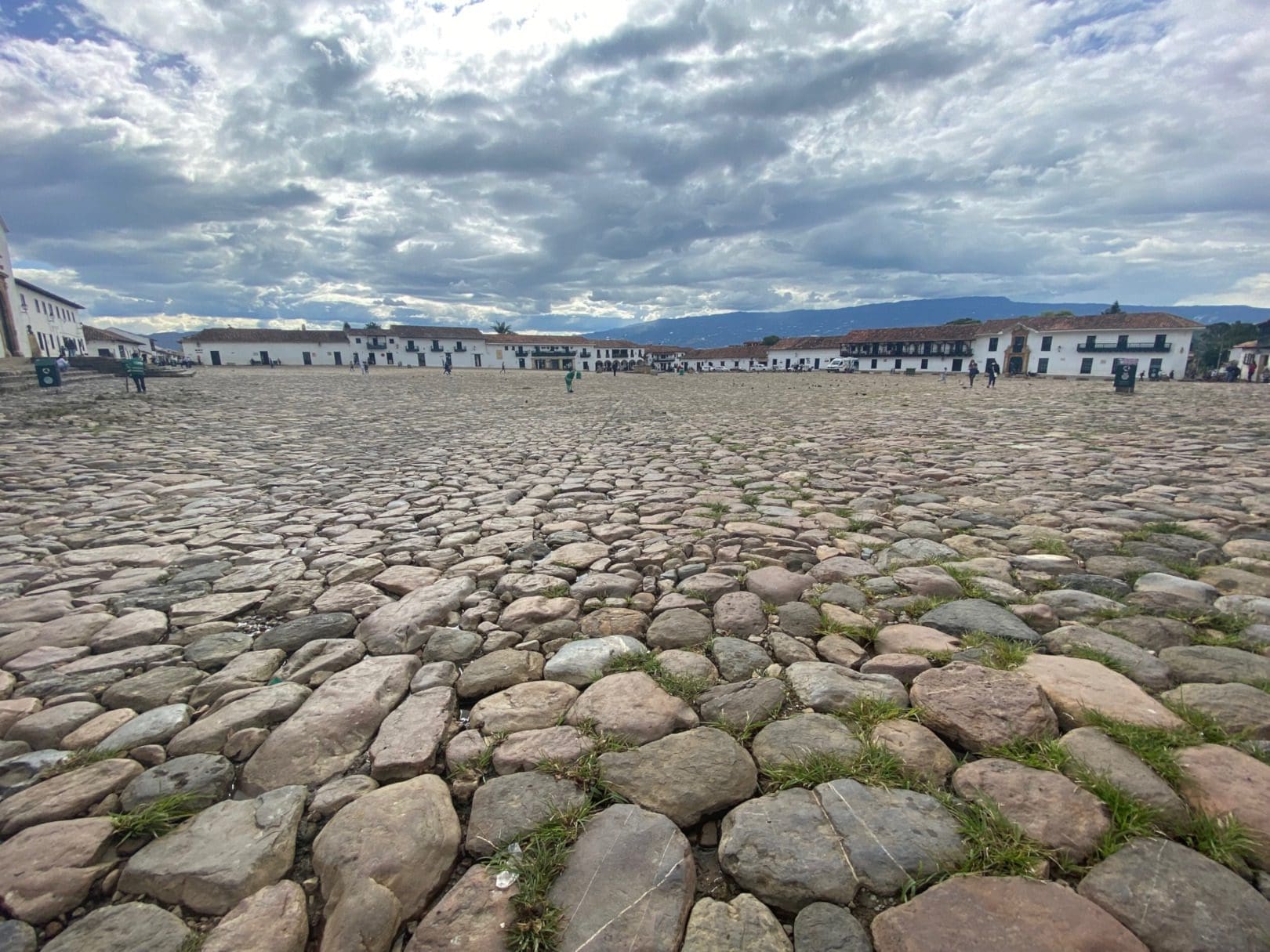 It took around four hours to drive from Bogota to Villa de Leyva. The town has the most amazing main square containing some 1,675,000 stones. I did not count them. The stones were laid in the 1950s. At one end lies the beautiful Church of Nuestra Senora del Rosario, and there is also a convent built by the Carmelites in town where Simon Bolivar once stayed in 1819. But it is the surrounding mountains that catch my eye. The town is like a crucible with its own micro-climate.
It comes as no surprise to learn that this beautifully preserved city has applied for Unesco status. There is also a real buzz about the town around sunset as we settle down for a couple of beers at the BBC (Bogota Beer Company) before sunset.
Fossil Museum
Earlier we had visited the Monquira Archaeological Museum, or Little Hell as the locals call it, because of the phallic stones. It is thought that the pre-Colombian Astronomical Observatory has been here for more than 10,000 years. There are two lines of stones that reflect the lunar cycle. Unfortunately it was closed during our visit but we were able to view the stones, one of which would have made the Carmelite nuns blush, from the street.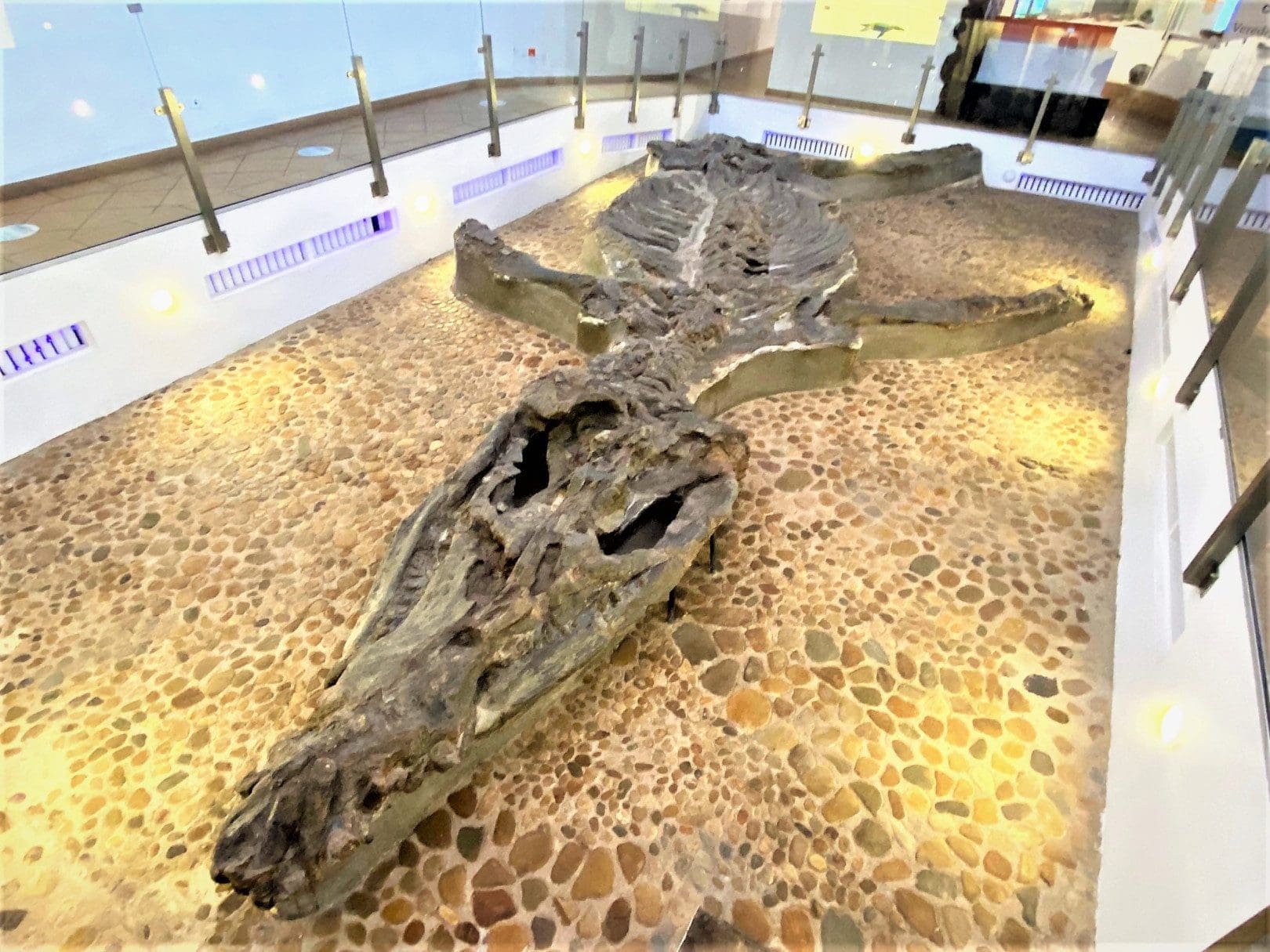 Even older that Monquira is the Kronosaurus dinosaur on display at the town's Fossil Museum, or museo dinosaurios Villa de Leyva. More than 100 million years old, it was discovered in 1976 by farmers. The dinosaur is a type of Ictiosaurus, with the body of a turtle and the mouth of a crocodile. It was probably nine metres long. The museum has been constructed around the site where the fossil was discovered, and the proceeds from tourist visitors stays with the local farmers.
Positive Role of Tourism
This reminds me of the positive role that tourism can play on local communities. It is a message reinforced on our drive back to Bogota for our onward journey to the Colombian Coffee Region.
In the nearby town of Tinjaca, Juan Cesar Bonilla shows us how he can make small figurines from the seeds of a tagua palm in his small workshop. The seeds have 90 percent of the properties of ivory he informs us.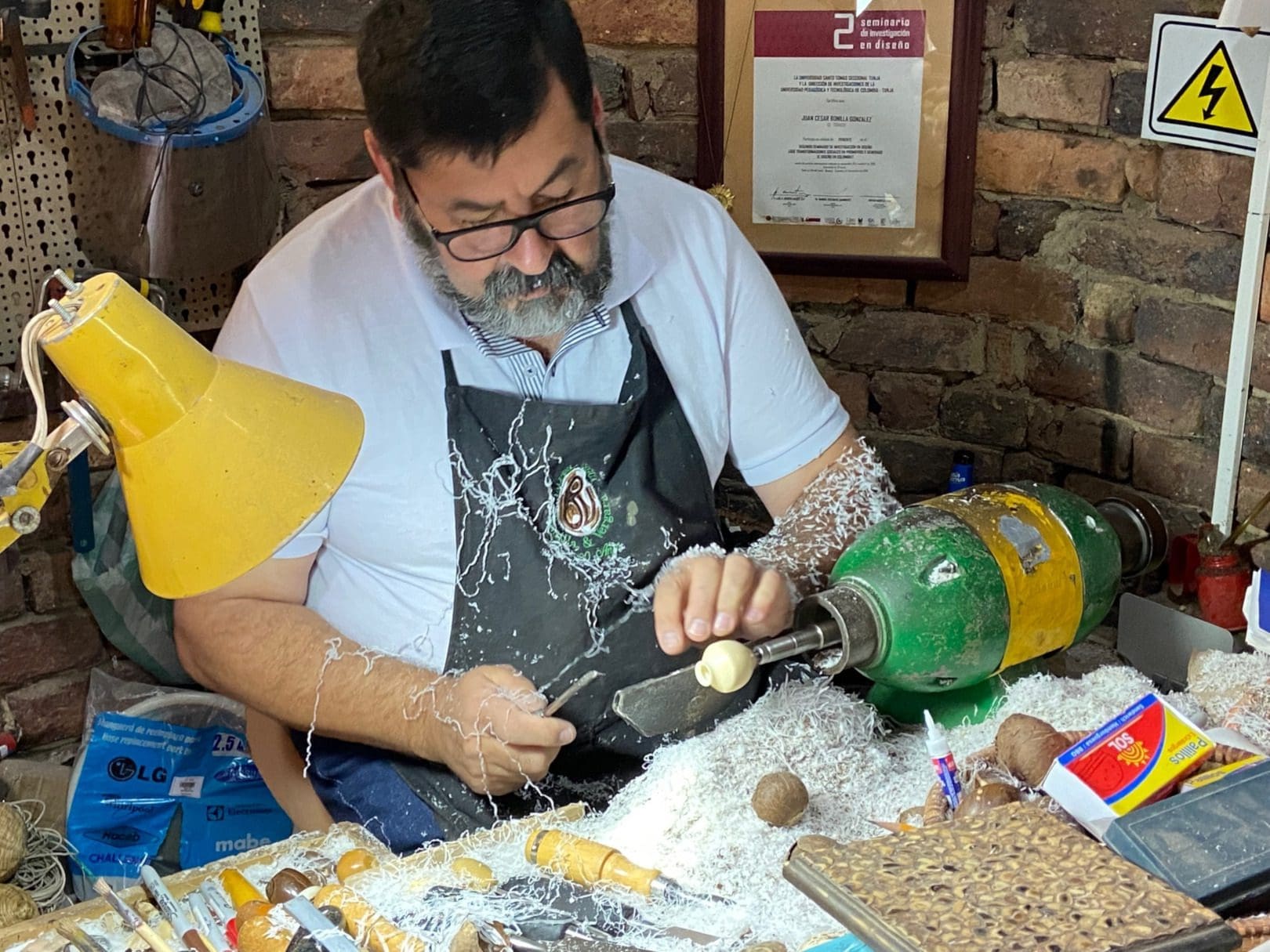 It takes him a few minutes to create a beautiful miniature vase before us. The waste from the process is used to create paper. According to Juan, the skill is dying out as there are only three families that make such objects from 'natural ivory' in Colombia.
While writing in Thailand, I learned about how hideous the animal trade, and particularly ivory business, is. Clearly more sustainable products such as the tagua palm could help replace the demand for ivory. Artisans such as Juan should be supported.
In neighbouring Raquida, we are shown another workshop where Hernan Paez and his wife Lady Villamil make clay pots. The couple have been married for 22 years.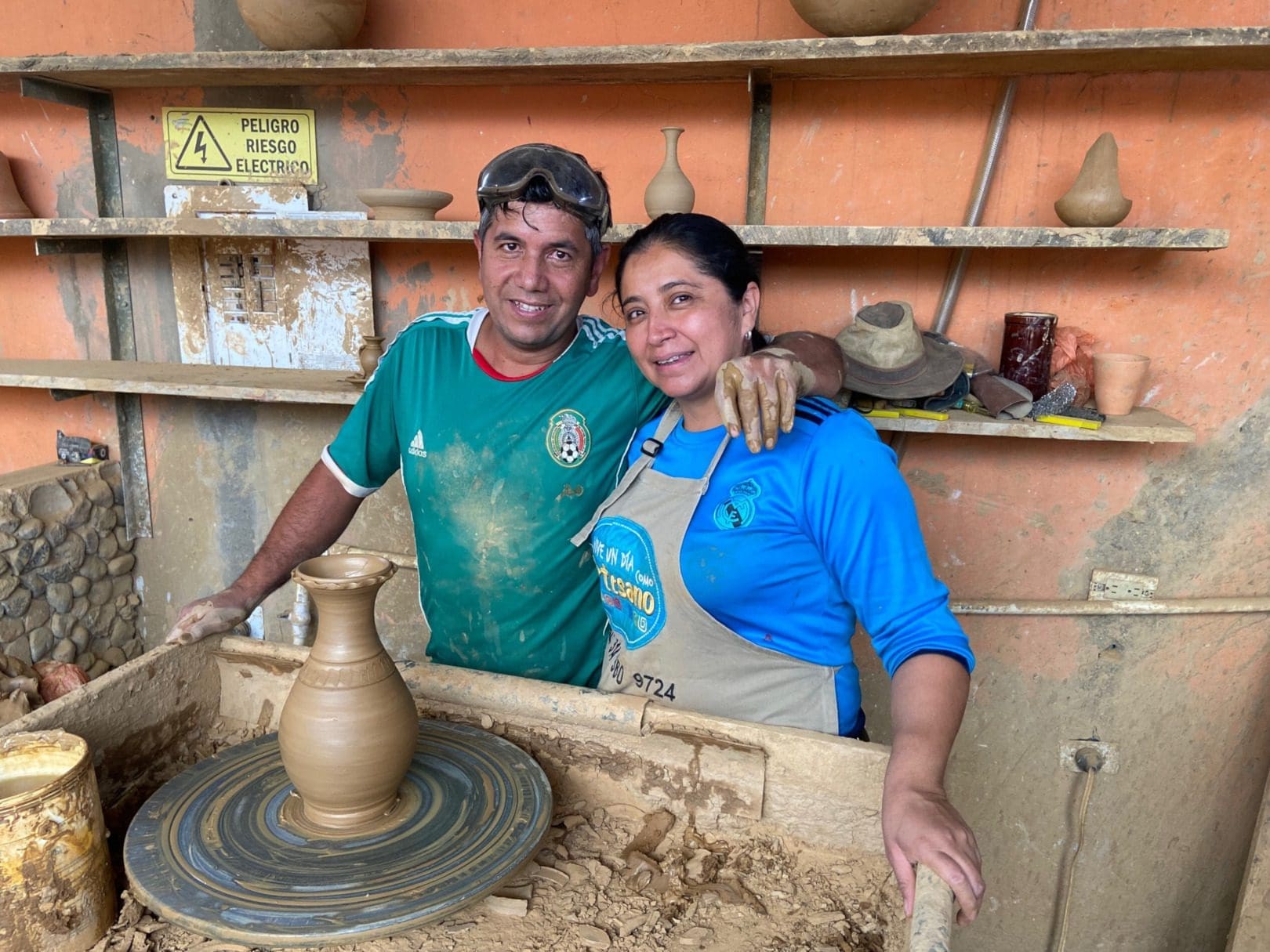 Hernan, 48, has been working professionally as a potter for more than 30 years, although he claims he learned the skill while in his mother's womb. This is after all the country of Gabriel Garcia Marquez. Four generations of the family have created pots here. The clay is extracted from a mine just a mile away, and there is no waste in the process with excess clay used to create new pots. This is a very local and sustainable workshop.
Hernan only makes a few cents profit from each pot he makes, and like Juan is not confident of the future of his craft. He does not know whether he wants his children, who are studying in Bogota, to follow in the family tradition.
"We don't know anything else to do, but know it is a hard job," he says.
---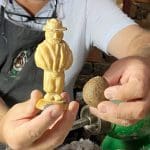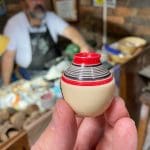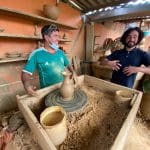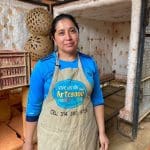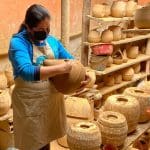 ---
When in Colombia why not go to the Barranquilla Carnival, the biggest in the world after Rio.
---
Tourists have visited their small workshop for a decade now. Both Hernan and Lady feel this affords them the potential for a stronger future, and has improved their standard of living. They have the chance to grow, other artisans are less fortunate. The year before the Covid pandemic struck was the best year of their life, Hernan tells me, before adding that tourists often provide them with ideas for new products that they can sell, and have increased the value of their products.
While the visit to these two workshops reinforces my belief in the really positive role that tourism can play in supplementing livelihoods for local people and artisans, it also reinforces an innate fragility. The visit reminds me of so many artisan places I have visited over the years, and the great danger of the skills being eroded forever.
---
Continue reading Mark Bibby Jackson's travels through Colombia as he visits the country's coffee region.
---
Hotels Villa de Leyva Colombia
For our Villa de Leyva hotel we stayed at Hotel Campanario de la Villa.
London Bogota Flights
There are now direct Avianca London to Bogota flights from Heathow. Mark flew to Colombia from London Heathrow airport offsetting his flight with Trees4Travel.
He parked his car at the airport with MBW Parking at Terminal 5 through Holiday Extras, the market leader in UK airport parking, hotels, lounges and transfers. Last year customers who pre-booked their parking with Holiday Extras saved an average of £100 each trip. MBW Parking ensures you can enjoy more holiday without the hassle, always flexible and easy to amend, with Flextras, if you need to cancel you can – without charge. To book the MBW Parking at London Heathrow Terminal 5 for £136.90 for seven days' parking, visit HolidayExtras.com or call 0800 316 5678. Price searched on for arrival on 26 April 2022.
Bogota Hotels
Mark stayed at the Hotel Artisan DC, part of the Marriott Group's Autograph Collection.
What to do in Bogota, Colombia
For more information on places to visit in Bogota and the rest of Colombia, go to https://colombia.travel/en for ideas on the best way to spend your time in Bogota.
---
All images: Mark Bibby Jackson
Mark Bibby Jackson
Before setting up Travel Begins at 40, Mark was the publisher of AsiaLIFE Cambodia and a freelance travel writer. When he is not packing and unpacking his travelling bag, Mark writes novels, including To Cook A Spider and Peppered Justice. He loves walking, eating, beer, isolation and arthouse movies, as well as talking to strangers on planes, buses and trains.